Where to go to see the Color & "Carri" in 2018
In Italy, as in all Catholic countries, Carnival is celebrated between January and March, in the period between Epiphany (January 6) and Easter (April 1).
The word "carnival" comes from the Latin "carnem levare", a term that refers to the condition of abstinence from meat and fasting of the faithful during Lent (40 days before Easter).
The weeks of Carnival were a period of celebration with elements common to ancient traditions such as the Roman Saturnalia and the Greek Dionysian celebrations.
The Carnival is celebrated today throughout Italy with colorful parades, floats and fun events for children and adults. The Carnival of Venice is certainly one of the most famous in Italy, but in Tuscany there are also several very popular events including the Carnival of Viareggio and the Carnival of Foiano della Chiana.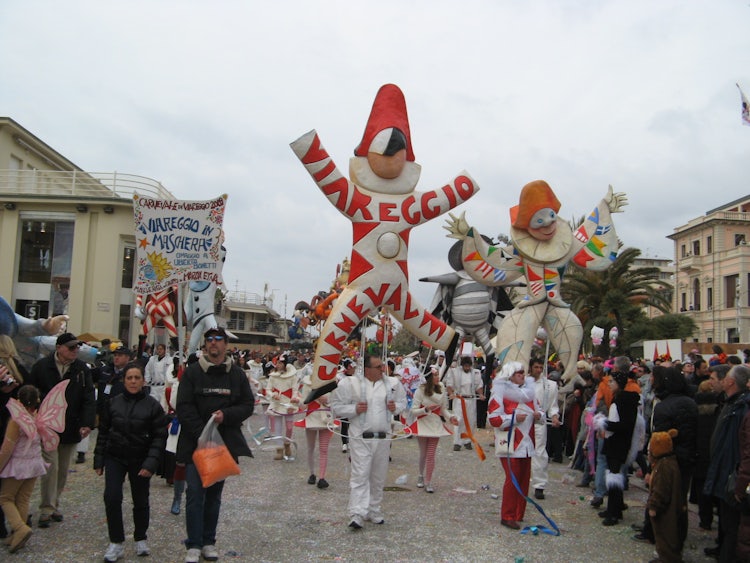 The Carnival ends (or at least it should end) with Mardi Gras (Martedì Grasso or Fat Tuesday) and although in Italy it is not a day of festivity, on the occasion there are events and parties everywhere, even in smaller cities.
Even if then Lent starts, several Carnival parades continue on the Sunday after Mardi Gras.
If you're in Tuscany during this period, here are the places you can go to celebrate Carnival every year (dates are updated for 2017):
Viareggio | CLASSIC TUSCAN CARNIVAL | Jan 27 and Feb
4, 11, 13 & 17
The Carnival in Viareggio, a tiny coastal village in the Versilia area, is without a doubt one of the most famous Carnival events. It draws thousands of visitors of all ages every year. We have a full article dedicated to the floats in Viareggio here.
---
San Gimignano | CARNEVALE | February 4, 11, 18 & 25
Folkloristic parades with floats representing various themes will be accompanied by live music, coriandoli and groups competing with handmade masks. Made to be enjoyed by one and all but especially the younger crowd will enjoy the silly antics of all who perform.!
---
Vicchio | CARNEVALE per BAMBINI | TBA
From 2 pm till 6 pm games and fun especially for the kids.
---
Borgo San Lorenzo| BAMBINI E NON SOLO | BA
From 2 pm till 6 pm games and fun especially for the kids.
---
Carnival events in Florence
In Piazza Ognissanti from 2pm in Florence takes place the "Carnival of Kids". Free admission.
---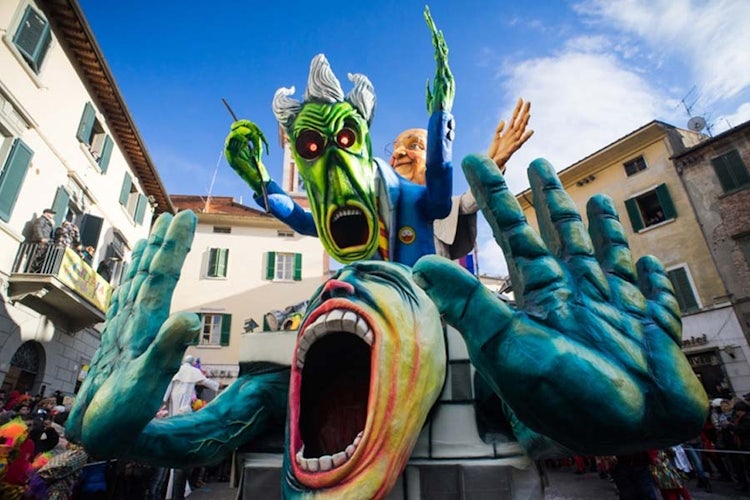 Foiano della Chiana | CARNEVALE DI FOIANO | Jan 28 and Feb
4, 11, 18 & 25
one of the oldest in Italy
Foiano della Chiana is located south of Arezzo and it comes alive with colorful floats and costumes in February parades.
---
Follonica | CARNEVALE | Feb 4, 11, 18 & 25
Over 50 years of celebrating
The tradition of carnival in Follonica started in 1910 and has transformed over the years creating the fun and enthusiastic atmosphere that we experience today. The 8 districts of Follonica compete with paper machè masks and allegorical floats.
---
Piombino | CARNEVALE | Feb 4, 11, 18 & 25
il Cicciolo
The character "il Cicciolo" is also known as the King of Wine, and is normally represented as a jolly, drunk float making his way down the streets of Piombino. He doesn't make it far because tradition has him burned at the stake on Martedì Grasso (February 25th) in Piazza Bovio. The flames serve as a signal that the fun and games are over and Lent has begun for the Easter season.
---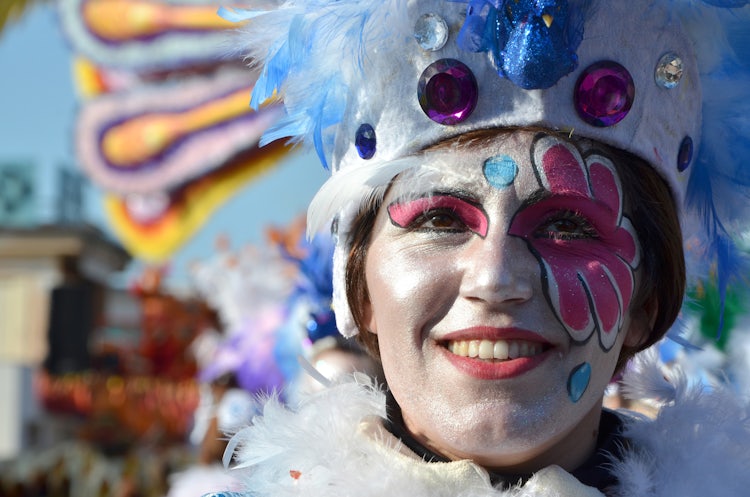 Chianciano | CARNEVALE Eco-RINASCIMENTALE | TBA
Recycling brought to new levels
You won't find another like it in all of Tuscany! The concept of this carnival exhibition is to promote awareness in recycling and handcrafting, and it encourages participants to make their masks using tools and material in that spirit.
---
Lucca | CARNEVALBACCO | TBA
The Baccanale returns to Lucca
At Foro Boario, just outside the city walls of Lucca, the spirit of the Roman celebration (the Baccanale) will take you back into local rural traditions during the Medieval times. Entertainment, shows, markets and historical re-enactments will introduce you to a totally unique way to celebrate Carnival.
---
Bibbiena | RIEVOCAZIONE DELLA MEA | Feb 11
Door to Door music & bonfires
The origins reach as far back as 1350, when Bibbiena was ruled by the powerful Tarlati family. So now every, Martedì Grasso, the legends tells us that the two competing factions in Bibbiena gather to vindicate a Ms. Mea - who was caught between two loves - with songs and dancing in Medieval costumes.
---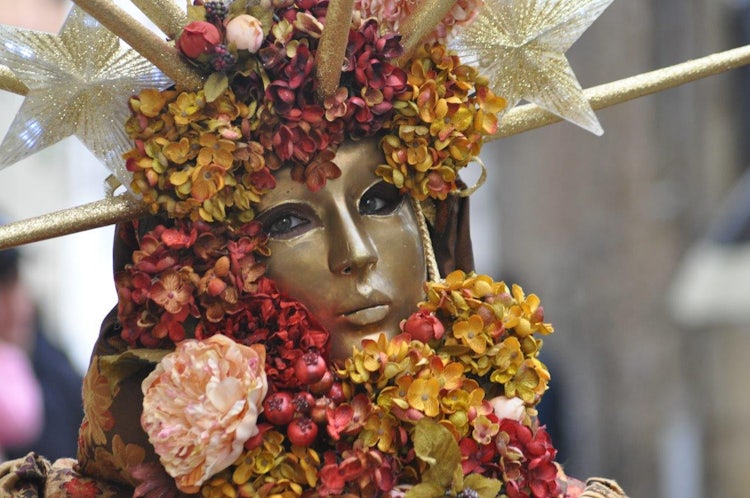 Castiglion Fibocchi | CARNEVALE DEI FIGLI DI BOCCO | Jan 28 and Feb 4
enter in time of limbo
The entire town transforms its squares, streets and roads into a scene of fantasy where over two hundred people parade around in bright and luminous costumes hiding their faces behind masks of fantasy.
---