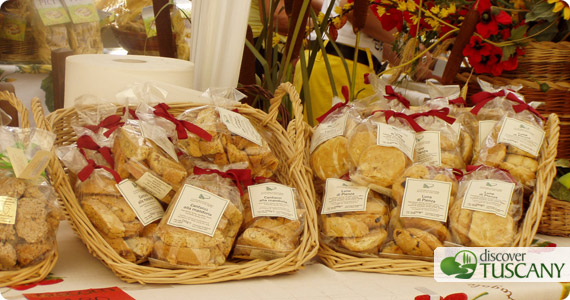 Ormai da diversi giorni in Toscana, come nel resto dell' Italia centrale, stiamo godendo di temperature quasi primaverili: a Firenze si registrano massime sui 14-15 gradi, un vero spasso! Purtroppo però siamo ancora a Gennaio e, a quanto pare, già tra oggi e domani le temperature torneranno ad essere, giustamente, invernali. Questo non scoraggi nessuno ad uscire e vivere i tanti eventi organizzati nel prossimo weekend, perchè sarebbe un vero peccato!
Per invogliare i nostri lettori ad uscire di casa, segnaliamo alcuni degli eventi più interessanti per questo fine settimana a Firenze ed in Toscana:
Mercatini dell' antiquariato:
A Viareggio sabato 22 e domenica 23 gennaio si svolgerà "Il Tarlo al Mare", il mercatino dell' antiquariato che anima ogni mese Piazza Campioni
A Prato domenica 23 gennaio appuntamento con il mercatino dell' antiquariato e collezionismo "Collezionare in Piazza", in piazza San Francesco.
Domenica 23 le strade del centro storico di Montevarchi saranno animate dalle bancherelle del "Mercato di Via dei Musei", con oggetti di antiquariato, collezionismo e manufatti artigianali.
Mercatini di prodotti biologici:
A Pistoia domenica 23 gennaio, in Piazza della Sala, si svolgerà  il mercatino ecologico "Zucca Barucca". Sulle bancherelle cibi rigorosamente biologici, prodotti ecologici e manufatti realizzati con materiali naturali.
A Pisa sabato 22 gennaio appuntamento con il "Mercato Contadino" di prodotti biologici provenienti dalle campagne pisane e toscane.
Mostre:
Ultimi giorni utili per andare a vedere a Palazzo Strozzi a Firenze la mostra "Bronzino. Pittore e poeta alla corte dei Medici" , che terminerà domenica 23 Gennaio.
C'è tempo invece fino al 30 Gennaio per visitare sempre a Firenze la mostra "I mai visti: Autoritratte. Artiste di capriccioso e destrissimo ingegno ritratte per gli Uffizi" , allestita nella Sala delle Reali Poste nella Galleria degli Uffizi.
E' stata prorogata invece fino al 13 Febbraio la Mostra "Joan Mirò. I miti del Mediterraneo" organizzata a Palazzo Blu a Pisa.
Eventi per bambini:
Sabato 22 Gennaio alla Biblioteca delle Oblate a Firenze i bambini potranno assistere allo spettacolo di marionette "Il gioco del vento", alle ore 16:30.
Al Teatro Cantiere Florida di Firenze domenica 23 alle ore 16, ci sarà lo spettacolo teatrale "Verdino ed il pentolone degli Gnomi". Consigliato per bambini dai 3 ai 10 anni.
About Cristina Romeo
Born in Florence at the end of the fabulous '70s, Cristina has always lived in the famous "cradle of the Renaissance". She's in love with her homeland, but also enjoys traveling and discovering new places. Cristina is mum to a lovely little girl, to whom she hopes to pass on all the passion and love of our precious, wonderful Tuscany.