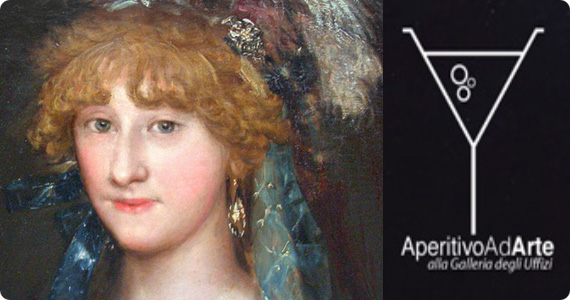 Vi piacerebbe godervi un apertivo molto speciale a Firenze questa primavera?
"Aperitivo ad Arte" è un'iniziativa che vi porta alla Galleria degli Uffizi i giovedì con aperture serali speciali a partire da questo 26 aprile offrendovi l'opportunità di godervi un aperitivo sulla terrazza degli Uffizi con una splendida vista su Piazza della Signoria e Palazzo Vecchio insieme alla visita guidata delle nuove Sale Blu degli Uffizi dedicate agli artisti stranieri inaugurate lo scorso dicembre.
Ogni mezza ora, gruppi di 25 persone verranno guidati attraverso le Sale Blu dal personale del museo: un'occasione speciale per godersi l'arte in una serata fuori con gli amici in un ambiente molto particolare.
L'aperitivo è dalle 19 alle 21,30. L'ingresso è attraverso le nuove scale posizionate a destra degli Uffizi, proprio dietro la Loggia dei Lanzi.
E' possibile (e consigliato) prenotare tramite il call center ai seguenti numeri: 800.424.500 o 055.294.883 se stai chiamando da rete fissa, o 199-104245 se stai chiamando da un cellulare.
About Lourdes Flores
An American living in Florence for over 10 years, Lourdes continues to explore and discover new places in Tuscany with the eyes of a tourist but with the experience of living in Italy. She shares her experiences on this blog and website, particularly offering lots of travel planning help on the Forum!