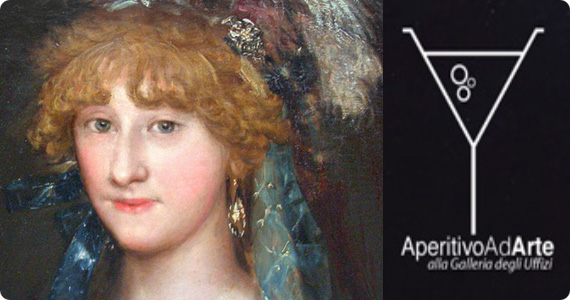 Would you like to enjoy a very special aperitivo in Florence this spring with your friends?
Called "Aperitivo ad Arte", the Uffizi Gallery is offering special evening openings of the museum on Thursdays starting this April 26 (and continuing through the end of June) that allows you to enjoy an aperitivo on the Uffizi terrace over Loggia dei Lanzi enjoying an amazing view of Piazza della Signoria and Palazzo Vecchio together with a visit to the new Blue Rooms of the Uffizi dedicated to foreign artists inaugurated last December.
Visits to the the Blue Rooms will be at your leisure throughout the evening – the combination of the visit and the particular setting makes this a truly unique occasion to enjoy art together with an evening out with friends in a very particular setting not generally offered.
The aperitif starts at 7pm and continues through 9:30pm. Entrance is through the new stairs located to the right of the Uffizi, right behind the Loggia dei Lanzi.
It is possible (and recommended) you reserve either through the call center at the following numbers: 800.424.500 or 055.294.883 if you're calling from a land line phone, or 199-104245 if you're calling from a cellphone.
About Lourdes Flores
An American living in Florence for over 10 years, Lourdes continues to explore and discover new places in Tuscany with the eyes of a tourist but with the experience of living in Italy. She shares her experiences on this blog and website, particularly offering lots of travel planning help on the Forum!