La Cavalcata dei Magi
da Palazzo Pitti al Duomo
Inizio della sfilata ore 14.30 da Piazza Pitti
Questo venerdì 6 festeggeremo l' Epifania e Firenze si prepara ad accogliere la tradizionale Cavalcata dei Magi, una suggestiva sfilata tra le vie del centro storico della città. I tre Re Magi porteranno i loro doni al bambinello raggiungendo la capannuccia allestita per l' occasione di fronte al Duomo di Santa Maria del Fiore. Il loro arrivo simbolico a Betlemme è seguito da un grande corteo storico, composto da oltre 500 figuranti in costume provenienti da tutta la Toscana e dall' Italia.
Potrete veder sfilare dame e signori, cavalieri, popolani, soldati e molti altri! Gli Sbandieratori degli Uffizi incanteranno il pubblico esibendosi sia lungo il tragitto verso il Duomo che in Piazza della Signoria.
Vi regaliamo un piccolo assaggio dell' evento con qualche immagine scattata alla Cavalcata dei Magi dello scorso anno…la giornata iniziò con un po' di pioggia, ma per fortuna smise poco prima della sfilata!
Se vi trovate a Firenze, o in Toscana, non perdetevi questa magnifica sfilata storica. Le previsioni meteo promettono anche bel tempo ! 🙂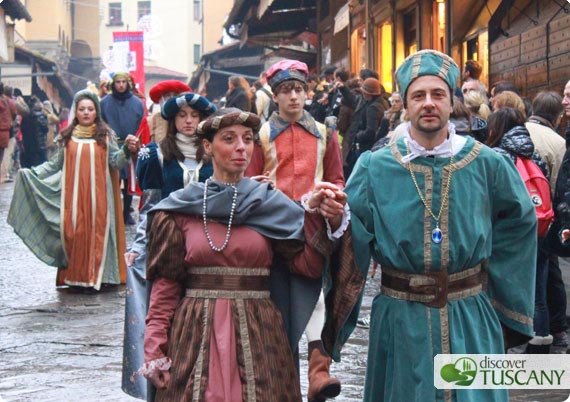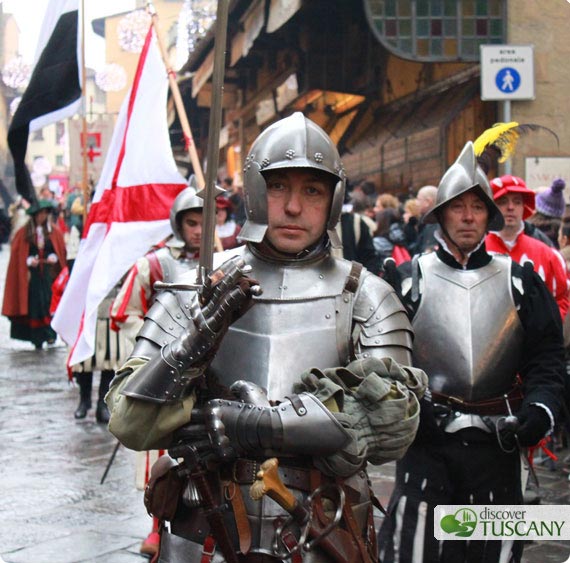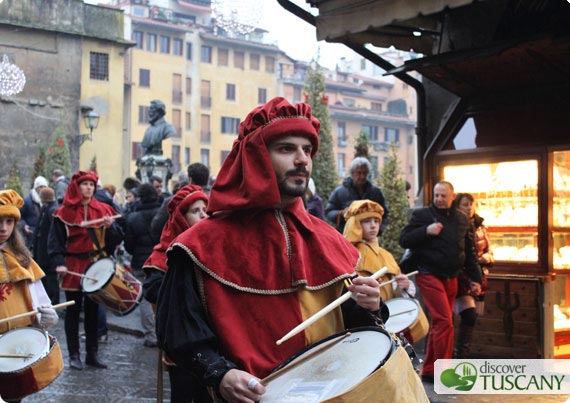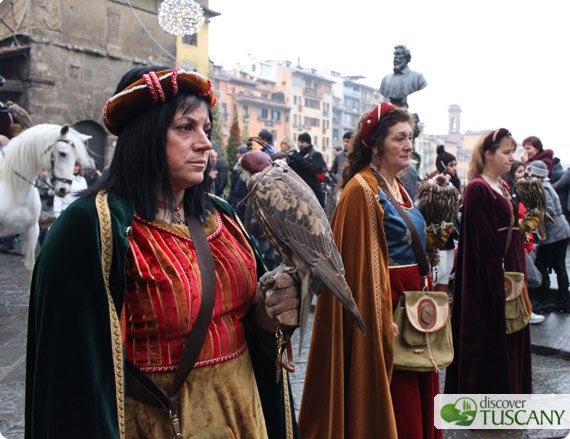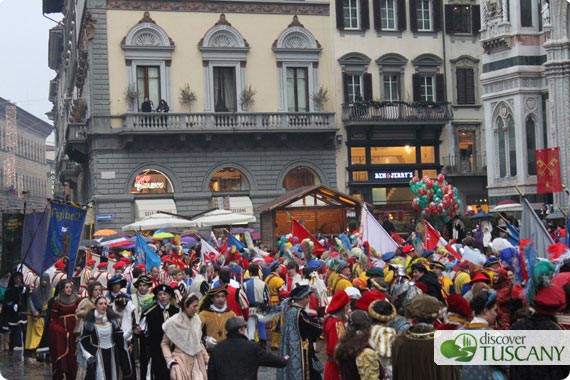 About Lourdes Flores
An American living in Florence for over 10 years, Lourdes continues to explore and discover new places in Tuscany with the eyes of a tourist but with the experience of living in Italy. She shares her experiences on this blog and website, particularly offering lots of travel planning help on the Forum!