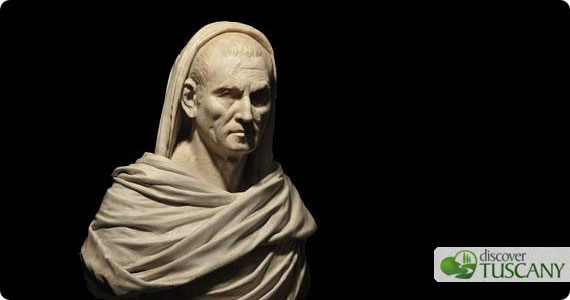 Dove: le Poste Reali agli Uffizi
Quando: fino al 29 gennaio
Se siete a Firenze questo mese di gennaio, non perdete l'opportunità di visitare questa mostra gratuita alle Poste Reali, che si trovano davanti all'ingresso principale agli Uffizi. L'undicesimo appuntamento della serie "i Mai Visti", organizzata dagli Amici degli Uffizi, riscopre alcuni marmi antichi oggi conservati nei depositi degli Uffizi, offrendo al pubblico la possibilità di vederli in una straordinaria mostra temporanea visitabile fino al 29 gennaio.
Quest' anno la mostra "Volti Svelati" mette insieme quarantacinque ritratti di imperatori e privati romani della collezione granducale.
Mentre i corridoi del secondo piano della Galleria degli Uffizi continuano ad esporre gran parte della collezione di statue classiche e romane dei Medici, l'attuale disposizione dei corridoi del museo mostra le opere secondo un disegno del diciotessimo secolo. Molti ritratti e busti provenienti dalle ville medicee sono quindi stati messi nei depositi della Galleria alla fine degli anni '90, quando si è scelto di seguire questa disposizione.
Questa mostra di gennaio rappresenta una meravigliosa opportunità per riscoprire queste opere "dimenticate" e per capire meglio il culto del mondo classico nella cultura europea dal XVI al XIX secolo. E' un' occasione davvero unica per vedere delle opere d'arte bellissime generalmente non esposte al pubblico!
Mentre siete alla mostra, non mancate di visitare anche la Galleria degli Uffizi senza code – prenotate i vostri biglietti su Uffizi.org!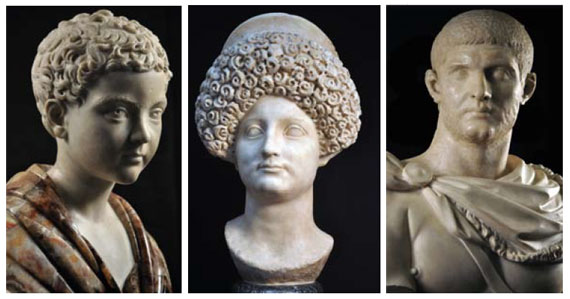 Da sinistra: Ritratto di fanciullo di età antonina, Arte romana, seconda metà II secolo d.C.; Ritratto di Domizia, Arte romana fine I secolo d.C.; Ritratto di ignoto, Arte romana, inizi III secolo d.C..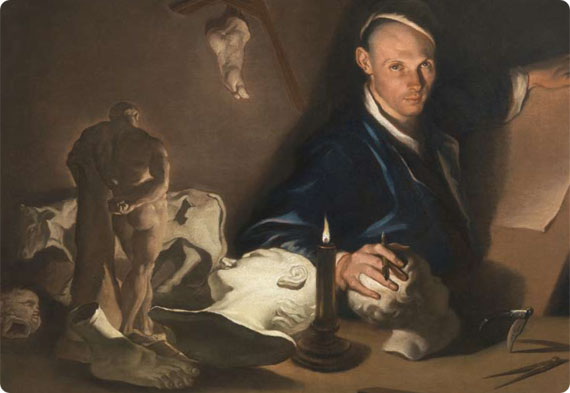 Cristoforo Terzi (?), Ritratto di scultore, 1720-1730, Galleria degli Uffizi
About Lourdes Flores
An American living in Florence for over 10 years, Lourdes continues to explore and discover new places in Tuscany with the eyes of a tourist but with the experience of living in Italy. She shares her experiences on this blog and website, particularly offering lots of travel planning help on the Forum!