Musica d'estate all'aperto
Cercate un concerto musicale per passare una bella serata d'estate nel Chianti?
Allora vi consigliamo di andare al Parco Sculture del Chianti per le "Serate Musicali all'Anfiteatro" a Pievasciata. I concerti sono all'esterno al anfiteatro ogni martedì fino alla fine d'agosto.
Le "Serate Musicali all'Anfiteatro" continuano martedì 25 luglio alle ore 19 con il Quartetto Auris. I quattro sassofonisti danno vita ad una serata imperdibile di tanghi a partire da quelli tradizionali di Albeniz al tango-habanera Youkali di Kurt Weill a quelli più rivoluzionari di Piazzolla e Galliano.
Dopo il concerto verrà offerto un aperitivo con i vini dell'azienda Dievole.
Per partecipare allo spettacolo non occorre la prenotazione, il costo del biglietto è di € 10,00 (ridotto € 7,50 per i ragazzi sotto i 16 anni), la biglietteria apre alle ore 18:30.
In occasione dei concerti il Parco Sculture chiude alle ore 18 (ultimo ingresso). Durante il concerto non è possibile visitarlo.
Controllate il programma per i concerti sul sito officiale del parco.
Leggete la mia recensione sul Parco Sculture del Chianti dove vi consigliamo di andare a visitarlo. Andate prima nella giornata o tornate un altro giorno per godervi la visita al parco.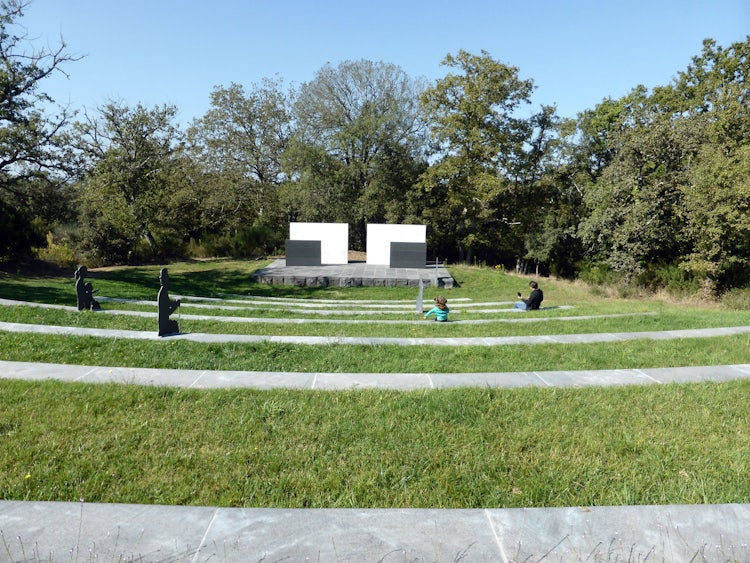 About Lourdes Flores
An American living in Florence for over 10 years, Lourdes continues to explore and discover new places in Tuscany with the eyes of a tourist but with the experience of living in Italy. She shares her experiences on this blog and website, particularly offering lots of travel planning help on the Forum!