Summer music outdoors in nature
Are you looking for a musical concert to attend one of these fine summer evenings in Chianti?
Then take a look at the summer concert program organized by the Chianti Sculpture Park in Pievasciata. The concerts are held in their special outdoor amphitheater every Tuesday until the end of August.
This upcoming Tuesday, July 25, at 7pm you can enjoy the magnificent tunes of the Auris Quartet. With four saxophones, you will enjoy a series of tango music, from Albeniz to Youkali to Piazzolla and Galliano. After the concert, enjoy an aperitif with wines from Dievole.
You do not need to book ahead – just head to the park. Entry cost is 10 euro (reduced to 7.50 euro for anyone younger than 16). The ticket office opens at 6.30pm.
The park closes at 6pm on these evenings when there is a concert planned. You cannot visit the park during concert evening hours.
View the full program for the summer concerts on the official park website.
Make sure to also read our review on the Chianti Sculpture Park which we recommend you visit. Either visit it earlier in the day or plan to head back on another day for a full visit.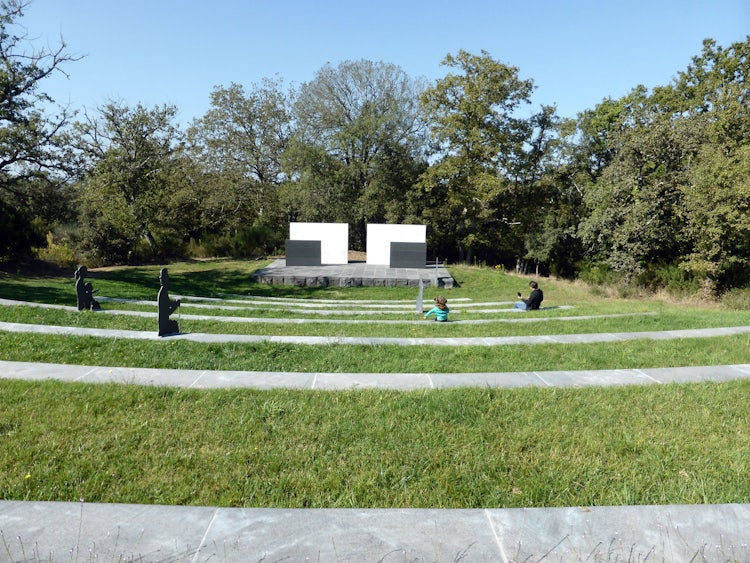 About Lourdes Flores
An American living in Florence for over 10 years, Lourdes continues to explore and discover new places in Tuscany with the eyes of a tourist but with the experience of living in Italy. She shares her experiences on this blog and website, particularly offering lots of travel planning help on the Forum!