Se sei un amante dell'arte e stai visitando la Toscana non puoi assolutamente perderti il Palazzo Pretorio di Prato. In questo edificio è racchiuso un patrimonio unico che racconta la città attraverso opere di indescrivibile bellezza.
Visitando le sue sale potrai imbatterti in opere di Bernardo Daddi, Giovanni da Milano, Donatello, Filippo e Filippino Lippi, ammirare le grandi pale d'altare dipinte da Santi di Tito e Alessandro Allori e la gipsoteca di Lorenzo Bartolini e guardare  due videoproiezioni, una sulla storia del Palazzo e una sulla Sacra Cintola, la reliquia simbolo della città.
Ma Palazzo Pretorio è anche sede di mostre temporanee. E così sono andata a vedere SYNCHRONICITY.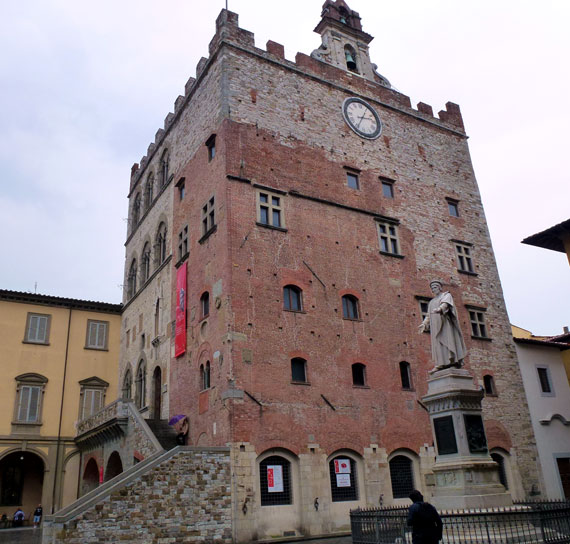 Due sorprese mi attendevano all'ingresso:
1- con CartaFreccia il museo si visita con il 2×1. In biglietteria potrai trovare tutte le convenzioni attive per questo palazzo [oltre alla CarteFreccia].
2- in vetta al Palazzo Pretorio c'è una magnifica terrazza che, per tutti i fine settimana di Ottobre, resterà aperta [informati sul sito del museo per le prossime aperture]. Da quassù vedi e ami Prato. Una città da un altro punto di vista: magnifica, imponente, elegante. Un Belvedere che riempie anima e cuore di gioia e bellezza.
Ma torniamo a noi e alla mostra SYNCHRONICITY.
Un bagliore di contemporaneità in mezzo a cotanta gentile e antica bellezza. Opere, da Lippi a Warhol, si scagliano violente nelle stanze e vengono alternate alle collezioni permanenti del Pretorio.
Il progetto espositivo è opera di Stefano Pezzato, curatore e conservatore del Centro Pecci, mentre l'allestimento è a cura di Francesco Procopio.
L'accostamento antico-moderno è forte ma al tempo stesso permette al visitatore di apprezzare le ricerche artistiche contemporanee con un occhio al passato. Noi siamo quello che eravamo. E' grazie al passato, all'antico, a quello che l'arte era se oggi esistono molteplici percorsi di studio e di forme nuove.
Non dimentichiamoci di quello che l'arte era ma guardiamo al contemporaneo apprezzandolo con occhi diversi.
"Sincronicità" fra il presente e il passato.
Lo sguardo penetra la tela e solo tu potrai godere della bellezza che ti ritroverai davanti. Rilassati con l'arte e lasciati coinvolgere dai suoi spigolosi contorni.
Con SYNCHRONICITY potrai innamorarti di ricerche artistiche che occupano lo spazio dal secondo dopoguerra ai giorni nostri.
Alcuni nomi?
Le 30 opere presenti in mostra e scelte da Stefano Pezzato sono di Marcel Duchamp, Andy Warhol, Daniel Spoerri, Michelangelo Pistoletto, Matthew Barney e Vanessa Beecroft [e di molti altri].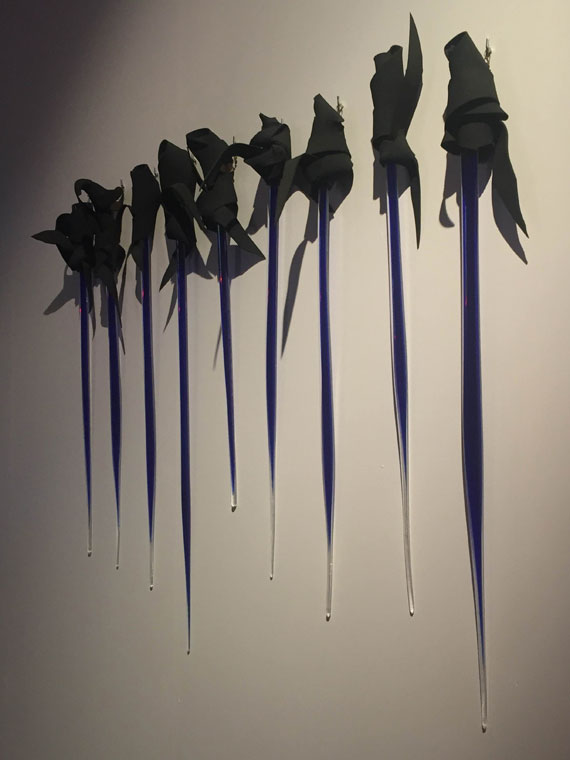 SYNCHRONICITY Contemporanei, da Lippi a Warhol
Museo di Palazzo Pretorio – Piazza del Comune – Prato
Fino al 10 gennaio 2016
Aperto tutti i giorni (eccetto il martedì non festivo) con orario continuato dalle 10.30 alle 18.30.
Chiuso per la festività di Natale.
La biglietteria chiude alle 18.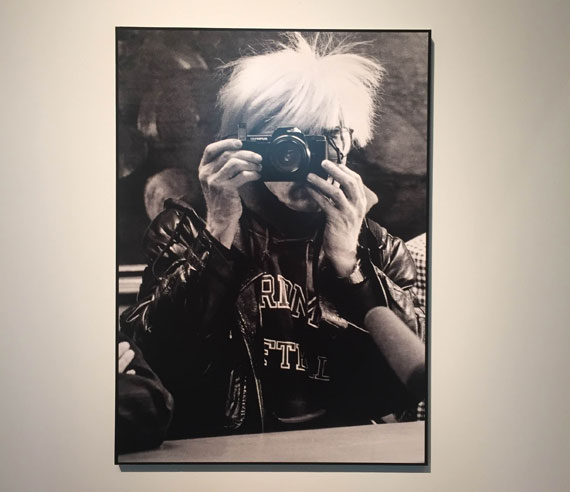 About Lourdes Flores
An American living in Florence for over 10 years, Lourdes continues to explore and discover new places in Tuscany with the eyes of a tourist but with the experience of living in Italy. She shares her experiences on this blog and website, particularly offering lots of travel planning help on the Forum!