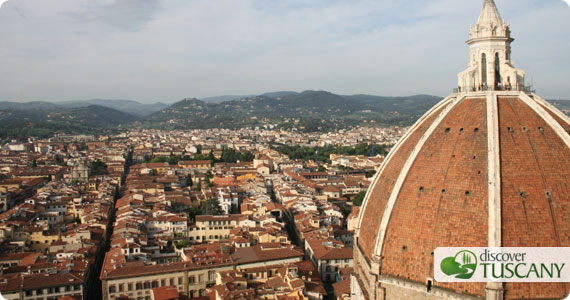 Vogliamo condividere con voi delle importante novità per chi sta programmando una visita a Firenze e in particolari ai monumenti in piazza Duomo. L'Opera del Duomo, da qualche settimana, ha introdotto due novità: biglietti cumulativi per rendere più facile la visita ai monumenti in Piazza Duomo e una specie di "priority pass" per entrare al duomo di Firenze.
Dal 8 agosto, è possibile acquistare un biglietto cumulativo per 2, 4 o tutti e 5 i monumenti dove serve un biglietto per entrare – la salita nel campanile di Giotto, la cupola, il Battistero, la cripta sotto il Duomo ed il bellissimo Museo dell'Opera del Duomo.
Tenendo presente che l'ingresso nella cattedrale continua ad essere ad ingresso gratuito, l'altra novità introdotta è una carta che serve come "telepass" per saltare le code per entrare al duomo. Non ci sono sempre code…. però se vi capita di trovarne una e non si vuole aspettare, ora non è più necessario. Con 7 euro, è possibile acquistare la carta che vi farà saltare la coda ed entrare subito.
La card non si può usare per gli altri monumenti, dove ci sara ancora da pagare il biglietto o uno dei nuovi biglietti cumulativi.
Quindi se state programmando di visitare almeno due dei monumenti, i biglietti cumulativi vi permettono di risparmiare alcuni euro e sono sicuramente una buona idea. Qui ci sono le combinazioni in offerta:
Museo + Cupola: € 11 (invece di € 14)
Museo + Campanile + Battistero + Cripta: € 15 (invece di € 19)
Museo + Campanile + Battistero + Cripta + Cupola: € 23 (invece di € 27)
I biglietti cumulativi sono validi per 4 giorni dal giorno d'acquisto.
Nella vostra visita a Firenze, pensate di usufruire dei biglietti cumulativi? Vi piace l'idea del priority passa per saltare la file per entrare nel Duomo?
About Lourdes Flores
An American living in Florence for over 10 years, Lourdes continues to explore and discover new places in Tuscany with the eyes of a tourist but with the experience of living in Italy. She shares her experiences on this blog and website, particularly offering lots of travel planning help on the Forum!