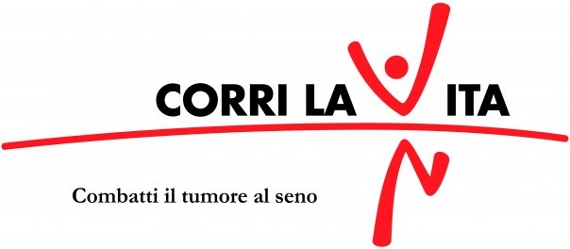 Questa prossima domenica mattina buona parte di Firenze si ritroverà in piazza Signoria per un evento molto amato in città: Corri la Vita.  Si tratta di una manifestazione che raccoglie in sè beneficienza, attività sportiva, cultura ed impegno sociale, e che ha il proprio culmine domenica 27 settembre con una corsa/passeggiata che raccoglie migliaia di adesioni ogni anno. Si può scegliere se partecipare alla corsa podistica competitiva, della lunghezza di 10 km, oppure se fare in tutta tranquillità la passeggiata per famiglie da 5 km.
La cosa importante è  che iscrivendosi sia alla corsa che alla passeggiata si contribuisce alla ricerca per sconfiggere il tumore al seno, in particolare si sostiene il Centro di Riabilitazione Oncologica di Firenze. Tantissimi volti noti dello sport e della Tv aderiscono tutti gli anni, e la maglietta ufficiale (quest'anno di un bell'arancione, scelto dai fan del gruppo Facebook di Corri la Vita) è stata disegnata da Salvatore Ferragamo.
Avevamo partecipato già l'anno passato, e devo dire che è una di quelle manifestazioni che ti fa veramente sentire parte della città, si svolge veramente in una bella atmosfera. Anche quest'anno Lourdes ed io parteciperemo alla corsa da 10 km… ma con passo decisamente tranquillo, è già tanto se arriviamo in fondo. 🙂
Per avere maggiori informazioni su come iscriversi e sul percorso preciso, potete visitare il sito ufficiale di Corri la Vita.
P.S. Ultime iscrizioni per la passeggiata sabato in Piazza della Signoria dalle 10 alle 17 e dalle 8 alle 9 domenica mattina. L'evento inizia alle 9.30 –  ci vediamo lì!
About Stefano Romeo
Stefano is a native from Florence but with a quarter of Sienese blood in his DNA and many years living in Pisa is a true Tuscan. He is still learning that his homeland has many corners and hidden gems he has to discover, ones he particularly enjoys seeing from the saddle of his bike.