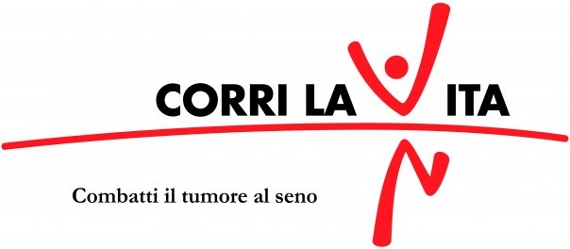 This coming up Sunday a large part of Florence will be in Piazza della Signoria for a special event, the 7th edition of Corri La Vita. It is an event that brings together charity, physical activity, culture and social commitment in the form of a race and walk on Sunday September 27 with thousands of participants each year. One can participate in a 10km competitive race or join in the walk of 5km.
The important part in participating is contributing to the fight against breast cancer since all proceeds go to the Oncological Rehabilitation Center of Florence. There are many well-known TV and sport stars that participate every year, with an official t-shirt designed by Salvatore Ferragamo. This year the shirt is bright orange, a color selected by Corri La Vita fans on Facebook.
We participated last year and it is an event that truly makes you feel part of the city, especially since you walk and run through Florence's beautiful streets in the historical center. We've decided once again to participate in the 10km race…. taking our time, of course, the important thing is to arrive at the finish line. 🙂
For further information on registration and course of the race, you can visit the official site of Corri la Vita.
P.S. You can register for the walk on Saturday in Piazza della Signoria from 10am to 5pm as well as for the race from 10am to 1pm. For the 10km race you need a medical certificate attesting you can participate in competitive races. Final registration for the walk will be from 8-9am on race day, the start is for 9.30am – see you there!
About Stefano Romeo
Stefano is a native from Florence but with a quarter of Sienese blood in his DNA and many years living in Pisa is a true Tuscan. He is still learning that his homeland has many corners and hidden gems he has to discover, ones he particularly enjoys seeing from the saddle of his bike.