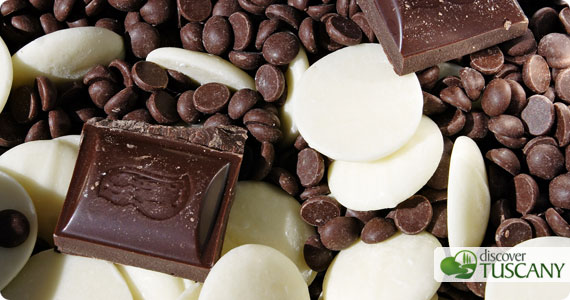 In questo weekend un po' freddo e umido, se siete a Firenze, perchè non godersi un po' di cioccolato alla Fiera del Cioccolato Artigianale in Piazza Santa Croce? Anche con il maltempo, la fiera continua sotto i tendoni.
La fiera è iniziata giovedi e continua fino a domenica, dalle 10 alle 22. Ci sono espositori di Firenze e della Toscana ma anche dal resto dell'Italia, Francia, Spagna e Belgio.
Ecco un idea degli eventi in corso questo weekend – oltre agli stand – alcuni richiedono la prenotazione per posta elettronica (info@fieradelcioccolato.it) ma la participazione è gratuita. Prenota il tuo posto subito!
Nel pomeriggio di sabato e domenica, il Consorzio Produttori Latte Maremma offrirà ai più piccoli la nuova merendina al latte "Fresca Bontà", e tutto il giorno assaggi gratuiti di panna montata un perfetto abbinamento con il cioccolato.
Sabato 6 febbraio
ore 10.30 Piazza Santa Croce – Sagrato chiesa
Lezioni di ginnastica dolce tenute dal maestro Niccolò Poli, esperto in scienze motorie, alla fine delle quali verrà offerta ai partecipanti un classico "spuntino energetico": pane e cioccolato. Prenotazione gratuita alla mail indicata sopra, 30 posti disponibili.

ore 14 Piazza Santa Croce – Sagrato Chiesa
La compagnia del lupo rosso si cimenterà in una simulazione di lotta di spada medioevale coinvolgendo il pubblico in maniera attiva.
ore 15.30 Piazza Santa Croce – Area degustazioni
Nomina del Sindaco dei Dolci Fiorentini. Dopo le primarie del gusto svolte con votazione online (clicca qui per votare) verrà presentato e fatto degustare il vincitore tra i dolci tipici fiorentini.
ore 19.15 Via della Pergola 18/32 – Sala da Ballo del Teatro della Pergola
"Lo spettacolo del gusto" : Simone de Castro e Rossella Gatti de l'O bottega di profumi artigianali in Via Pietrapiana, 44r sperimentano nuove ed emozionanti sensazioni alla ricerca dei limiti dei sensi: olfatto e gusto si fondono in abbinamenti unici ed irripetibili. 6 esperienze in ciascuna delle due serate per una collezione di 12 differenti sinfonie di aromi e profumi. Ad ogni partecipante sarà offerto un omaggio. Prenotazione per mail, € 10,00, 30 posti disponibili.
Domenica 7 febbraio
Ore 11 Piazza Santa Croce – Area degustazioni
Simone De Castro intervista 4 cioccolatieri presenti in fiera, la simpatica presentazione sarà accompagnata da assaggi.
Ore 15 Piazza Santa Croce – Area degustazioni
Cambio consistenze e contrasto temperature del cioccolato: Andrea Trapani executive chef di Apicius, ACF Fiorentina e STILNOVO Catering in collaborazione con Andrea Bianchini e Giuseppe Calabrese, con degustazione. Prenotazione gratuita, 30 posti disponibili.
About Lourdes Flores
An American living in Florence for over 10 years, Lourdes continues to explore and discover new places in Tuscany with the eyes of a tourist but with the experience of living in Italy. She shares her experiences on this blog and website, particularly offering lots of travel planning help on the Forum!