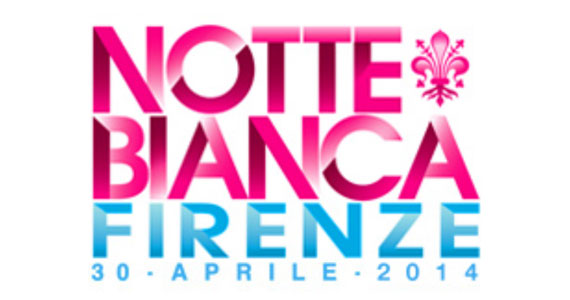 Tutto è pronto per il quinto appuntamento della Notte Bianca di Firenze, in programma il 30 aprile. Divenuta già una tradizione, la serata coinvolge residenti e visitatori in una serie di eventi culturali che inizieranno alle 18 e continueranno fino alle 6 del mattino del 1 maggio.
Il tema di questa edizione è '"La città continua", titolo che re-interpreta la visione del gruppo degli architetti "radicali" attivi a Firenze alla fine degli anni '60 e che ha segnato una pagina avanguardista nella cultura del Novecento. L'idea è quella di una città senza confini e proiettata oltre barriere e limiti, secondo piani idealmente infiniti. La prospettiva è di far evolvere il concetto di spazio e pensare la città come una piazza, un luogo globale d'incontro e che coinvolgerà quindi anche gli ospedali Careggi e Meyer, l'ospedale pediatrico.
La direzione artistica quest'anno è affidata al direttore del Teatro Cantiere Florida, Gianluca Balestra, con il coordinamento di Angela Torriani Evangelisti (Versiliadanza) e Laura Croce (Murmuris Teatro), la consulenza musicale di Luigi Attademo ed organizzazione a cura dell'Associazione Mus.e.
L'evento prenderà il via nel Salone dei Cinquecento a Palazzo Vecchio con la "lectio magistralis" dedicata al rapporto tra architettura, paesaggi e città alle 18, che sara' seguita alle 20.30 dal concerto del pianista Danilo Rea e poi da uno spettacolo di danza classica e moderna.
A seguire in tutta la città si svolgeranno spettacoli teatrali e di danza e concerti musicali, che animeranno in particolare le piazze del centro. Tra i luoghi della Notte Bianca, solo per citarne alcuni, ci sono Palazzo Vecchio (dove si può visitare la mostra di Jackson Pollock tutta la notte), Piazza Duomo, l'Arno, la Biblioteca Nazionale, le rampe di San Niccolò con la musica rock, Santo Spirito, l'Auditorium di Sant'Apollonia, Palazzo Strozzi (dove si può visitare le mostre di Pontormo e Questioni di famiglia fino a mezzanotte) e molte altre piazze (tra cui Santa Maria Novella, Santa Croce, Ognissanti, ecc.)
Il Firenze Gelato Festival inizia ufficialmente il 1 maggio, ma per la Notte Bianca ci sarà l'apertura eccezionale dalle 20 alle 24 nei giardini di Palazzo dei Congressi (ingresso Via Valfonda e Piazza Adua).
Molti dei musei della città parteciperanno, incluso la Galleria degli Uffizi ed il museo di Orsanmichele, entrambi aperti eccezionalmente – e con ingresso gratuito – dalle 19 fino a mezzanotte.
Il 30 aprile per la Notte Bianca ci sarà anche l'inaugurazione del Museo del Novecento. Si tratta di quasi 2600 metri quadrati distribuiti su 5 piani e un chiostro interno, con 800 metri quadrati di superficie espositiva in 20 sale. In questo museo troveranno spazio oltre 2.300 opere contemporanee che la città possiede e che da decenni non hanno trovato un casa. Verranno esposte tra l'altro opere di De Chirico, Sironi, Carrà, Morandi, Marini, Sassu, Guttuso, Barni, Ranaldi, Mannucci, Salvadori, Loffredo, Berti, Farulli, Magnelli e De Pisis. AGGIORNAMENTO 29 April 2014:  L'apertura del museo non si farà alla Notte Bianca. I lavori sono conclusi ma tutte le opere sono ancora da sistemare. L'apertura slitta alla festa di San Giovanni, il 24 giugno.
I musei civici fiorentini che partecipano alla Notte Bianca sono:
Museo di Palazzo Vecchio: ingresso gratuito dalle ore 18 del 30 aprile alle ore 6 del 1 maggio (chiusura biglietteria 1 ora prima)
Museo Stefano Bardini: ingresso gratuito dalle ore 19 alle ore 24 del 30 aprile (chiusura biglietteria 30 minuti prima)
Santa Maria Novella: ingresso gratuito dalle ore 19 alle ore 24 del 30 aprile (chiusura biglietteria 45 minuti prima)
Fondazione Salvatore Romano: ingresso gratuito dalle ore 19 del 30 aprile alle ore 3 del 1 maggio (chiusura biglietteria 30 minuti prima)
I musei Ferragamo e Gucci rimarrano aperti fino a tardi con ingresso a prezzo ridotto mentre i bambini sotto i 12 anni entreranno gratis al Museo Gucci.
Poiché il programma è molto ricco – e diviso per tipologia – vi consigliamo di controllare il programma completo qui:
http://www.nottebiancafirenze.it/programma.html
About Lourdes Flores
An American living in Florence for over 10 years, Lourdes continues to explore and discover new places in Tuscany with the eyes of a tourist but with the experience of living in Italy. She shares her experiences on this blog and website, particularly offering lots of travel planning help on the Forum!