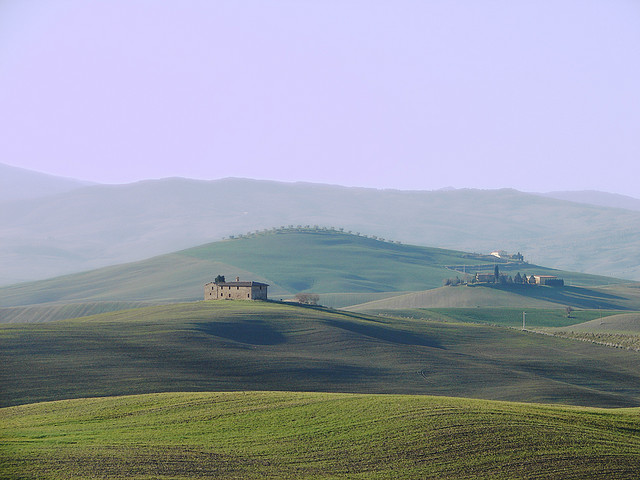 Quando si pensa alla Toscana, quasi sicuramente il paesaggio che ci figuriamo è quello tipico della Val d'Orcia: le sinuose e verdi colline che sconfinate si estendono oltre l'orizzonte, con i caratteristici cipressi che ne spezzano la continuità visuale…il tipico paesaggio da cartolina insomma.
Oltre a queste meraviglie naturali, grazie alle quali è stata dichiarata Patrimonio dell'Umanità dall'Unesco, la Val d'Orcia ha molto altro da offrire, soprattutto a tutti quei golosi che amano abbinare il piacere del buon cibo a panorami mozzafiato!
E come si suol dire in Toscana, pancia mia fatti capanna!! Non serve percorrere grandi distanze per farsi venire l'appetito da queste parti, ad ogni modo il consiglio è quello di scegliere la macchina come mezzo per spostarsi, autobus e treno non sono molto comodi per questo tipo di itinerario rurale, dove i posti più carini e sfiziosi (culinariamente parlando) sono anche quelli più nascosti!
Montalcino ed il suo rosso di qualità, il Brunello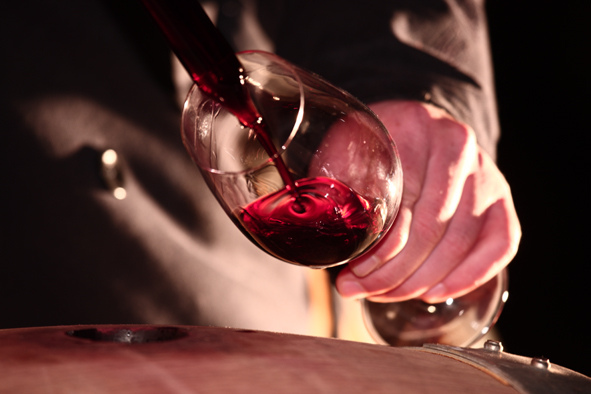 Trattandosi di un itinerario culinario, le varie soste dovranno esser scandite da brevi (o meno, questo sta a voi!) pause – ristoro: la prima località che incontriamo è Montalcino, notoriamente famosa per il suo Brunello, pregiato vino rosso che onora il made in Italy in tutto il mondo da ormai una vita.
Il consiglio è quello di accompagnare un buon bicchiere di Brunello – ricordate che non si tratta di un vino economico – con un pò di salumi e formaggi tipici della zona, come quelli di Cinta Senese – denominazione assegnata ai salumi provenienti da animali nati, allevati e macellati esclusivamente in Toscana – e il pecorino di Pienza.
Montalcino, come tutte le località della Val d'Orcia, è un caratteristico paesino che vale la pena visitare; non essendo molto grande, il tour – generalmente del centro storico – non richiede molto tempo. Molti sono gli agriturismo a Montalcino dove potersi soffermare per degustarne i prodotti tipici e magari, chissà, soggiornare per qualche giorno nel caso vi rientri particolarmente nell'occhio.
I paesaggi del Pecorino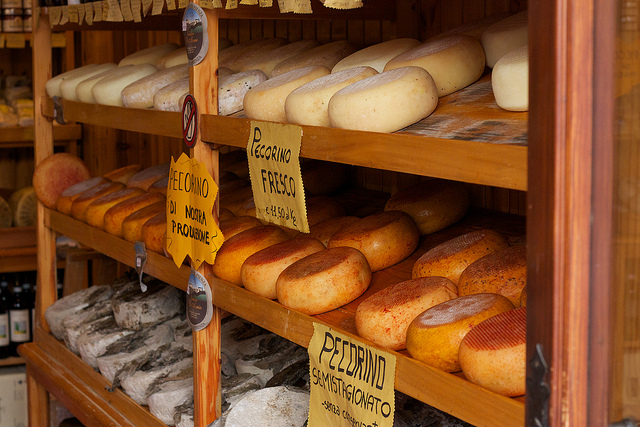 Proseguendo l'itinerario del gusto nella Val d'Orcia e lasciandoci alle spalle Montalcino, incontriamo San Quirico d'Orcia, altro paesino meraviglioso, e Pienza – il cui centro storico è stato dichiarato Patrimonio dell'Umanità – patria del pecorino che vi rammentavo poco fa, delizia per il palato e ottimo compagno del classico bicchiere di vino rosso toscano.
Gran parte delle ricchezze artistiche di Pienza si concentrano nella piazza principale della cittadina dedicata a papa Pio II – noto personaggio storico che tanto investì per migliorare l'aspetto e la vivibilità di questa città che gli dette i natali – uno degli esempi più riusciti di architettura rinascimentale.
Una volta qui, vi consiglio di visitare il Palazzo Piccolomini con i suoi splendidi giardini.
Un'alloggio da queste parti? Date un'occhiata agli agriturismo e hotel a Pienza e San Quirico d'Orcia.
Montepulciano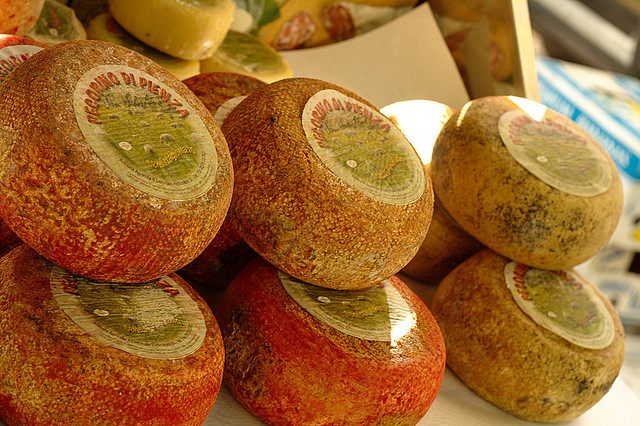 Restando in tema di rossi, c'è un'altra zona appartenente a quest'area rinomata per la produzione di ottimo vino: Montepulciano, più precisamente situato a cavallo tra la Val d'Orcia e la Valdichiana, dove si produce il vino nobile di Montepulciano DOCG e il Rosso di Montepulciano, dai toni forse un pò più pacati ma altrettanto deciso nel gusto.
Se decidete di esplorare quest'area della Val d'Orcia con calma, Montepulciano è un'ottimo punto di partenza dove potrete trovare agriturismi, case vacanze e B&B per un soggiorno all'insegna di tradizione e tranquillità.
Proseguendo verso sud
Castiglione d'Orcia e Radicofani sono altri due comuni dell'area che meriterebbe visitare, sebbene non sempre siano compresi negli itinerari organizzati in questa regione (motivo in più per esplorare una natura meravligiosa e dei centri storici bellissimi evitando folle e code ovunque).
Sono anche le località più vicine al Monte Amiata, bellissimo parco naturale dove sarebbe un reato non approfittare di escursioni e passeggiate nei boschi per godere delle meraviglie naturali che offre.
Il consiglio è quello di dedicare almeno un paio di giorni alla visita di questa incantevole area della Toscana, tanti sono gli agriturismo in Val d'Orcia che, oltre a deliziose degustazioni enogastronomiche, vi offriranno anche accoglienti camere in tipico stile rustico, perfette per assaporare la vera essenza di questi luoghi.
About Chiara Ricci
Chiara was born in Pescia, where the province of Pistoia borders with Lucca, has lived and studied in both Florence and Pisa for several years. Traveling is her second passion... Her first one? To swim, but up to now it's still impossible for her to explore Tuscany and the world swimming so she has to use other means!