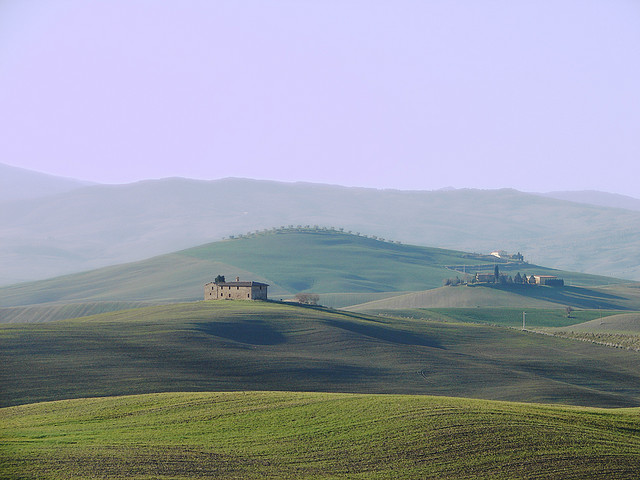 When people think of Tuscany, the view they think of is that of Val d'Orcia whether they know it or not: the gentle rolling hills that extend beyond the horizon with the characteristic cypress trees pointing up into the air here and there.
Val d'Orcia is in fact a Unesco World Heritage Site thanks to those natural treasures, but this place has many more things to offer, in particular as regards food and wine, as well as the breathtaking panoramas!
As the Tuscan saying "Pancia mia fatti capanna" goes ("Let's tuck in" is similar in English), you will be begging your stomach to grow a little bigger so that you can keep on enjoying a little more!!
I strongly suggest you drive to the Val d'Orcia: while there are buses that go through the area, it is not the easiest way to get around, particulary as the best places – in terms of location but also from a culinary point of view – to visit during in this itinerary are usually the most hidden and difficult to find!
Montalcino and its red wine: the Brunello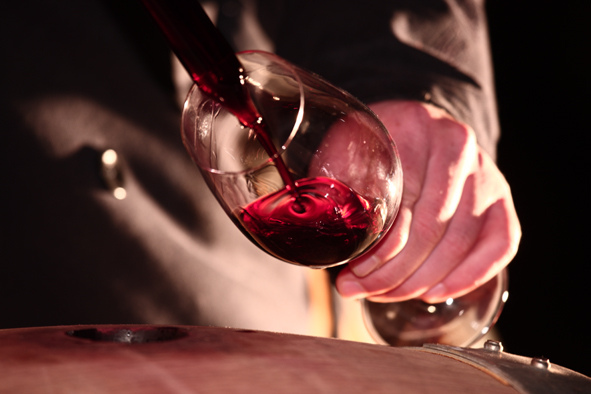 Being a culinary itinerary, your stops should definitely be marked by several chances to snack and do tastings. Montalcino, on the northwestern edge of the Val d'Orcia, or Orcia Valley being as it is crossed by the Orcia river, is one of the many jewels on the crown of the "Made in Italy" brand. It is a prestigious and very well known red wine internationally, with its base of fans growing every year.
I recommend you accompany a tasting of this intense read wine with local cheeses and salami, the perfect combination of flavors. Try it with the Pecorino cheese from Pienza, just a few kilometers further into the Val d'Orcia, and with Cinta Senese salami (it is a high quality denomination exclusively reserved to pigs from this breed that are born, bred and slaughtered in Tuscany).
Once you are there, you can't leave Montalcino without taking a short visit of its old center: it's small, so consider that a few hours should be enough to wander around the hilltop village. Actually, you might enjoy heading out of Montalcino to get a better view of the village and its castle: a view to enjoy!
If you want to stop and spend a few days in the area, you can enjoy a stay at one of the many local wine estates – the agriturismo as well as hotels – that offer lodgings directly on their farm. This will give you the chance to better enjoy the great Brunello from the many labels being produced, along with the local products, without the worry about driving afterward.
Where Pecorino cheese is born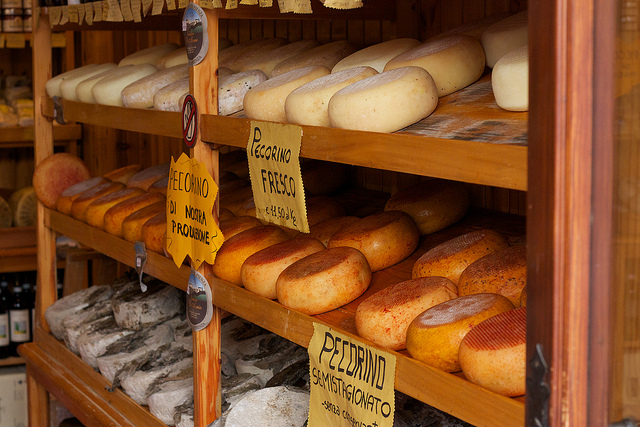 We continue our tasteful trip around Val d'Orcia and, leaving behind Montalcino, come across San Quirico d'Orcia, another marvelous village that is worth a quick visit, and then on to Pienza, where the famous pecorino cheese I mentioned earlier is the main production in the surrounding area, a delicacy that perfectly combines with a glass of good red wine. The rolling hills all around provide the best pasture land for the sheep, providing delicately scented milk that gets transformed into this tasty delicacy.
Pienza's old city center is another UNESCO World Heritage Site for its artistic treasures, most located in the main square dedicated to Pope Pio II, a renowned resident who contributed to the renovation and transformation of the look and setup of his native town. While you're here, visit the beautiful palazzo and gardens of the Palazzo Piccolomini.
Ready to stay in the area? Take a look at the lodgings in San Quirico d'Orcia and in Pienza.
Montepulciano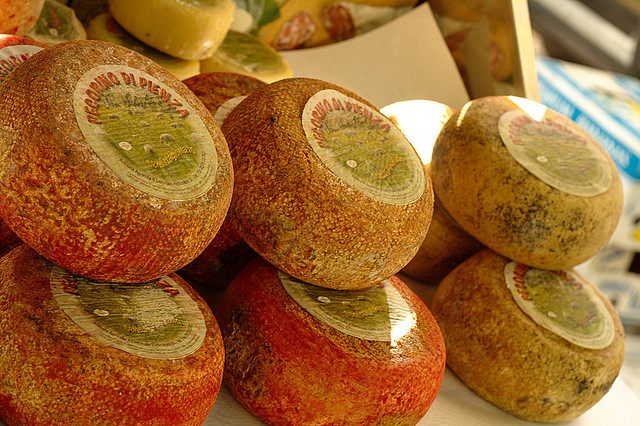 Keeping on the red wines produced in the area, we move on to Montepulciano. While it isn't in the Val d'Orcia any longer it is just a few kilometers away and cannot be missed! Montepulciano, a historical hamlet located between the Val d'Orcia and the Valdichiana, has gained international acclaim for its great red wines, the Vino Nobile di Montepulciano DOCG as well as its lighter Rosso di Montepulciano.
If you want to explore this area with calm and enjoy the great food and wine here, we recommend you use this as a base for your travels.
Back and south into the Val d'Orcia
Castiglione d'Orcia and Radicofani are two villages located in southern Val d'Orcia which are not usually on many people's itineraries – the better reason to head these this "off the beaten path" villages. You will find no crowds, a very quite and relaxed atmosphere but still enjoy the great views and food and wines of the area.
Nearby, the Mount Amiata offers a wonderful natural park for walking and a chance to admire the marvelous nature.
Our recommendation? Enjoy exploring this area over the course of 2-3 days to better capture the essence of the Val d'Orcia, falling in love and returning to the area that seems to be the postcard of Tuscany! There are many options for your stay, from self-catering apartments in beautiful rural farmhouses to B&Bs in the historical villages: you will find something to suite your style while enjoying the best Tuscan dishes you've dreamed of.
About Chiara Ricci
Chiara was born in Pescia, where the province of Pistoia borders with Lucca, has lived and studied in both Florence and Pisa for several years. Traveling is her second passion... Her first one? To swim, but up to now it's still impossible for her to explore Tuscany and the world swimming so she has to use other means!