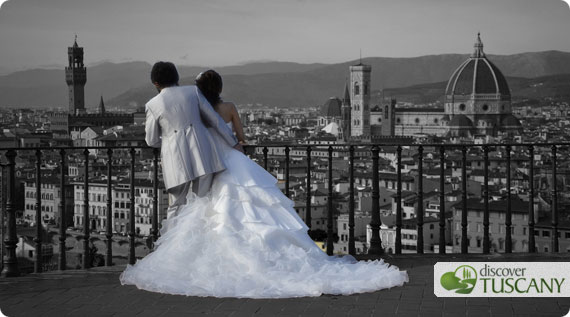 Sia che siate dei principi o delle principesse o no, basta che siate disposti a sostenere i costi di uno sfarzoso matrimonio da sogno a Firenze, Palazzo Vecchio vi aiuterà a coronare i vostri desideri!
Questa settimana la figlia del re della plastica Aloke Lohia, uno degli uomini più ricchi del mondo secondo Forbes, celebrerà il suo matrimonio da favola a Firenze. La festa inizierà domani e proseguirà per tutto il fine settimana, toccando diverse location cittadine. Sono attesi oltre 900 ospiti.
Piazza Ognissanti, nel cuore di Firenze, è già pronta per accogliere gli ospiti per una colazione. Molti hotel di lusso in città sono già al completo da mesi per i giorni 18-20 Aprile, mentre Palazzo Corsini diventerà un beauty center e l'elegante via Tornabuoni sarà il luogo dello shopping degli invitati.
L'impatto economico di un evento simile è senza dubbio notevole per gli alberghi e per le attività locali, almeno per alcuni e da qui l'appoggio offerto da Palazzo Vecchio.
Se amate Firenze e sognate un matrimonio indimenticabile in una delle sue piazze o con vista sulle opere rinascimentali cittadine, contattate l'ufficio matrimoni di Palazzo Vecchio e passate subito a concretizzare il vostro più grande desiderio.
Altre splendide location sono a vostra disposizione. come la Sala Rossa o il Salone dei Cinquecento di Palazzo Vecchio.
About Lourdes Flores
An American living in Florence for over 10 years, Lourdes continues to explore and discover new places in Tuscany with the eyes of a tourist but with the experience of living in Italy. She shares her experiences on this blog and website, particularly offering lots of travel planning help on the Forum!