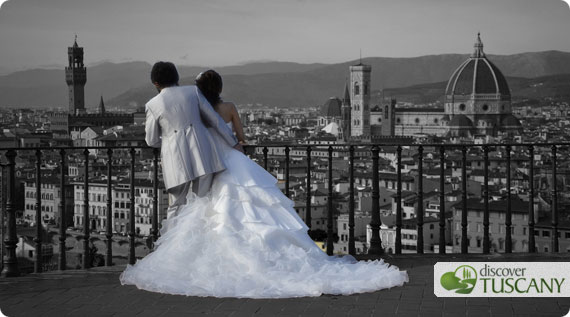 If you're a prince or princess or not but have the funds to finance a beautiful, dream wedding in Florence, Palazzo Vecchio will work with you to make your dream come true!
This week, the daughter of the king of plastic Aloke Lohia, one of the wealthiest men in the world according to Forbes magazine, decided to make Florence her dream wedding destination. Starting tomorrow and through the weekend, several locations in the city will host the over 900 wedding guests.
Piazza Ognissanti is already decked out to host breakfast for guests, several high end hotels have been sold out for months between April 18 and 20th, Palazzo Corsini will become a beauty center while via Tornabuoni will be the destination for a morning of shopping.
The economic impact of such an event will definitely be positively felt by hotels and local businesses… so if you love Florence and see your dream wedding in one of its many piazzas or with a view of Renaissance works of art, just get in touch with Palazzo Vecchio's marriage office to get your plan into action. You could already host your dream wedding in Florence in several locations, including the splendid main hall in Palazzo Vecchio, the Salone dei Cinquecento! Read more details here.
About Lourdes Flores
An American living in Florence for over 10 years, Lourdes continues to explore and discover new places in Tuscany with the eyes of a tourist but with the experience of living in Italy. She shares her experiences on this blog and website, particularly offering lots of travel planning help on the Forum!