Quest'anno il ponte di Pasqua cade verso la fine di Aprile, più precisamente il 20 e 21, quando già potremo pregustare quel tepore che ci preannuncia la tanto attesa stagione estiva!
Ecco che allora le soluzioni per trascorrere due giorni di meritato riposo si moltiplicano con l'arrivo della bella stagione…o almeno così si spera!
Un buon pranzo in agriturismo…
L'obiettivo è quello di trascorrere un pò di tempo all'aria aperta, per cui un'idea potrebbe esser quella di approfittare dei vari pacchetti offerti dagli agriturismo nella campagna toscana dove, in occasione del pranzo pasquale, potrete degustare i piatti e le specialità locali e godere dei piacevoli benefici di un eventuale centro benessere.
…o un allegro pic nic con gli amici?
Agriturismi, hotel e B&B si trovano numerosi anche lungo la costa della Toscana, sia in Versilia (dove le rinomate località balneari di Viareggio e Forte dei Marmi richiamano gente da ogni dove grazie alla loro movida serale…o meglio notturna!) che lungo la Costa degli Etruschi, dove magari potete fare una capatina in spiaggia e godervi i primi bagni (solo per i più coraggiosi, viste le temperature ancora freddine delle acque) della stagione od organizzare un pic nic con gli amici in riva al mare o nei numerosi parchi presenti nell'entroterra maremmano per esempio.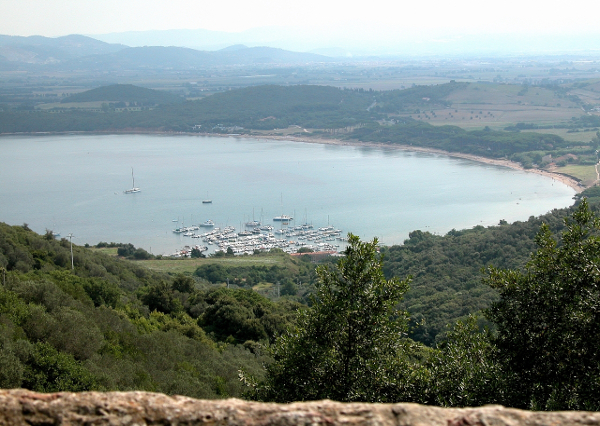 Proposte divertenti per i vostri bambini
Se siete una famiglia con bambini, invece, potreste studiare degli itinerari fatti apposta per i vostri piccini, come il Parco di Pinocchio di Collodi, per trascorrere una giornata in un meraviglioso parco giochi pieno di personaggi della fiaba ed immerso nella natura che lo circonda, e allo zoo di Pistoia, un giardino immenso che ospita animali provenienti da ogni dove. Potreste alloggiare in un hotel o B&B a Montecatini Terme che si trova circa a metà strada tra Pistoia e Collodi.
Pasquetta nelle città d'arte
Anche le città d'arte sono una meta gettonatissima, soprattutto in occasione del giorno di Pasquetta: confidando nella clemenza del tempo, ci si avventura alla scoperta di luoghi come Firenze, Lucca, Pisa o Siena per scoprirne le bellezze artistiche passeggiando tra le vie del centro storico. L'ideale sarebbe quello di partire la domenica pomeriggio, magari dopo aver trascorso il pranzo pasquale in famiglia, e pernottare sul luogo per evitare il traffico del giorno seguente ed incamminarsi di buon ora e belli riposati verso queste città meravigliose.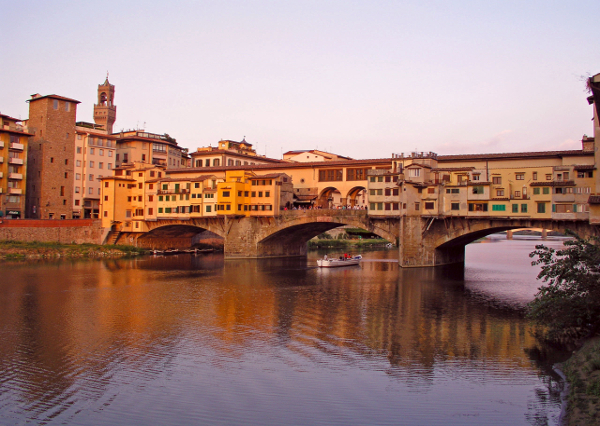 Potrete trovare strutture per tutti i gusti, dagli alberghi, ai B&B agli agriturismo fuori dal centro della città agli appartamenti self catering, basta prenotare con un pò di anticipo per evitare di rimanere a bocca asciutta!
Il Chianti e la Val d'Orcia, sport & natura anche per Pasqua!
Se preferite, invece, trascorrere un paio di giorni a più stretto contatto con la natura, potreste partire da Firenze e attraversare il Chianti fino a raggiungere Siena attraverso la strada Colligiana, un percorso panoramico dalle vedute mozzafiato. Pernottando in un agriturismo nel Chianti, avreste il tempo sia di sostare un pò a Firenze prima di partire che a Siena una volta arrivati, oltre che degustare le specialità enogastronomiche della regione vinicola più rinomata della Toscana. Oppure potreste incamminarvi verso la Val d'Orcia e le crete senesi, passando per il Monte Amiata: qui potreste approfittare delle numerose attività all'aria aperta organizzate dalle strutture locali, come escursioni a cavallo e a trekking…un pò di movimento potrebbe rivelarsi utile e benefico dopo il lauto pranzo della domenica e le uova di cioccolato!
About Chiara Ricci
Chiara was born in Pescia, where the province of Pistoia borders with Lucca, has lived and studied in both Florence and Pisa for several years. Traveling is her second passion... Her first one? To swim, but up to now it's still impossible for her to explore Tuscany and the world swimming so she has to use other means!