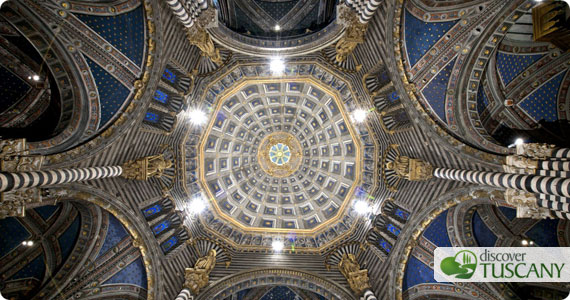 Questo Novembre e Dicembre a Siena ci sono degli appuntamenti che non potete proprio perdere se vi trovate in città. Prima di tutto la Cattedrale: il pavimento in questo periodo è coperto, e quindi non è visibile, ma avrete comunque la possibilità di salire in cima alla cupola al Duomo ed ammirare una vista davvero unica.

È stato attivato per la prima volta quest'anno il percorso chiamato "La Porta del Cielo" che guida i visitatori, divisi in piccoli gruppi, fino in cima alla Cattedrale. Il percorso consente di vedere l'interno dalla Cattedrale da un punto di vista davvero inusuale e non solo, dalla cima della cupola godrete di una vista mozzafiato sui tetti di Siena.
Se state programmando una visita di Siena, non lasciatevi sfuggire quest'opportunità! Visto il grande successo, le visite guidate a "La Porta del Cielo" sono state prolungate fino al 6 Gennaio 2014, potete leggere tutti i dettagli per prenotare qui, mentre trovate un assaggio di ciò che vi aspetta in questo video.
Grazie all' OPA SI PASS poi potrete visitare anche il Battistero, la Cripta ed i Museo per ammirare gli ulteriori tesori dei Siena. Il pass vi consente di entrare in tutti i principali monumenti cittadini ad un prezzo davvero conveniente.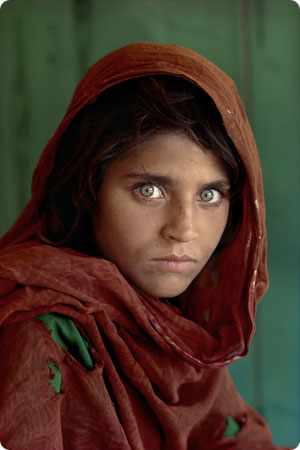 Finita la visita ai monumenti in Piazza del Duomo, se amate la fotografia vi consigliamo la mostra dedicata a Steve McCurry, le cui foto sono famose in tutto il mondo. La mostra è stata molto gradita dal pubblico ed è pertanto stata prolungate fino al 6 Gennaio 2014. Per ulteriori dettagli leggete qui.
Infine, alla fine di Novembre in Piazza del Campo ci sarà il consueto appuntamento con il "Mercato nel Campo", dove troverete artigianato locale, specialità gastronomiche e vino. Molte aziende locali parteciperanno vendendo i loro prodotti ed offrendo anche delle piccole degustazioni. Il mercato si estenderà da Piazza del Campo al Complesso di Santa Maria della Scala ed avrà luogo nei giorni 30 Novembre e 1 Dicembre.
Non perdetevi Siena in questo Autunno-Inverno!
About Lourdes Flores
An American living in Florence for over 10 years, Lourdes continues to explore and discover new places in Tuscany with the eyes of a tourist but with the experience of living in Italy. She shares her experiences on this blog and website, particularly offering lots of travel planning help on the Forum!