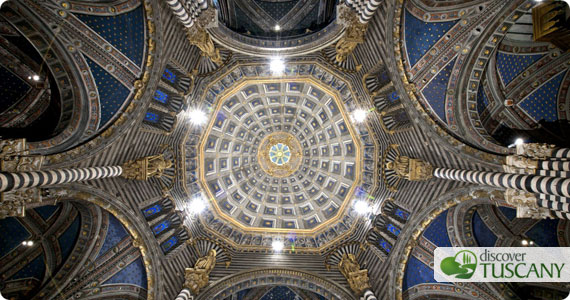 While the entire pavement of the cathedral in Siena is no longer viewable, if you're in Siena this November and December there is still plenty to see! First, we highly recommend you still visit the Duomo to admire its incredible beauty. And you still have the opportunity to climb to the top for an incredible view, inside and outside!
Take advantage of climbing up to the top of the cathedral and looking down into the cathedral from above. Reserved for small groups and just open this year for the first time ever, this guided "Door to Heaven" tour offers views of the cathedral that most people do not see. An extra plus is also seeing the city and rooftops of Siena from the dome. This really is a spectacular, one-of-a-kind experience to do in Siena so take advantage that the tour has been extended until January 6 – you can read all the necessary details to book here and see a preview video here.
Then, with the very affordable and handy OPA Si Pass, head on to the Baptistery and Crypt and Museum to see more of Siena's history and treasures. The pass lets you visit all of the monuments at a great price.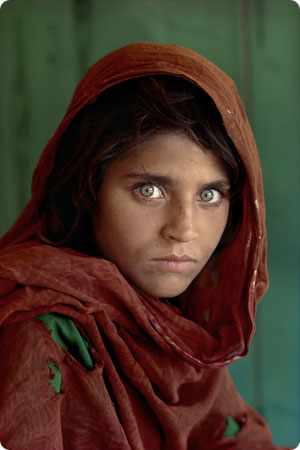 Once you're in the Piazza del Duomo, if you love photography, we highly recommend you stop by the exhibition dedicated to Steve McCurry, whose works you have certainly seen. The exhibition's success has also led to its being extended until January 6, 2014. See more details here.
If you're near or in Siena at the end of this month, make sure to head to Piazza del Campo for the annual "Mercato nel Campo" market dedicated to local crafts, food specialties and wine! Lots of local producers will be selling their products and you'll get a chance to do many tastings. The market spreads between Piazza del Campo and the Santa Maria della Scala complex to offer a covered place for the producers. The market takes place on the weekend of November 30 and December 1, all day.
Head to Siena for a tasty and rich fall and winter!
About Lourdes Flores
An American living in Florence for over 10 years, Lourdes continues to explore and discover new places in Tuscany with the eyes of a tourist but with the experience of living in Italy. She shares her experiences on this blog and website, particularly offering lots of travel planning help on the Forum!