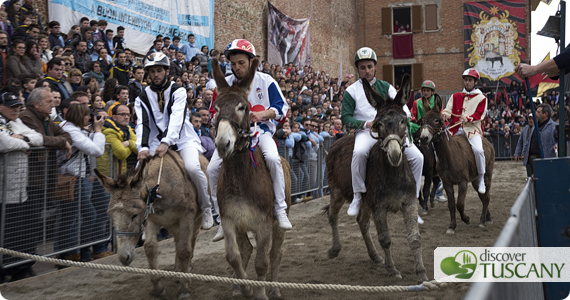 Se non avete avuto modo di andare a Torrita di Siena questo weekend scorso per il Palio dei Somari, pianificate le vostre vacanze per il prossimo anno cosi ci sarete!
La contrada di Porta Nuova ha di nuovo vinto per il secondo anno consecutivo, con la bell'Aquila (il nome del somaro vincente)!
Ecco alcune foto per invogliarvi ad andarci prossimo anno – od ad altri pali simili – quando sarete in Toscana 🙂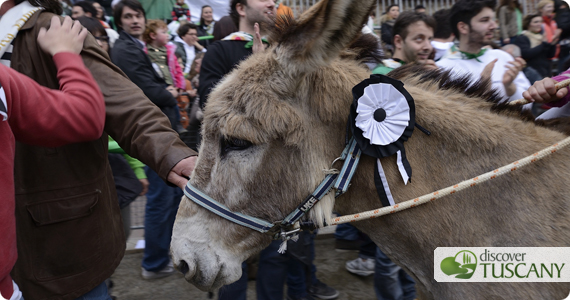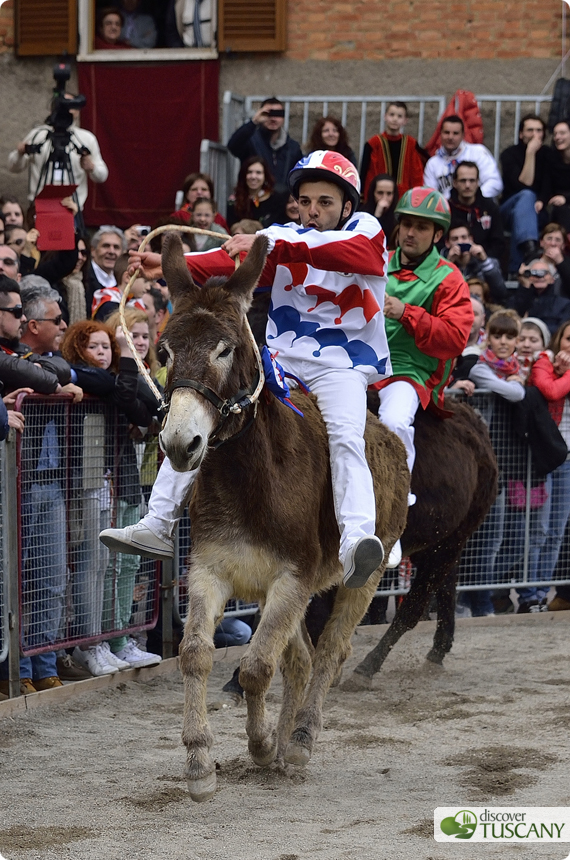 Photos by Ilaria Vangi
About Lourdes Flores
An American living in Florence for over 10 years, Lourdes continues to explore and discover new places in Tuscany with the eyes of a tourist but with the experience of living in Italy. She shares her experiences on this blog and website, particularly offering lots of travel planning help on the Forum!