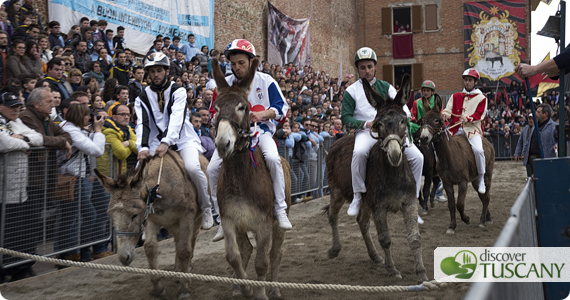 In case you did not make it to the Donkey races this past weekend in Torrita di Siena (close to Montepulciano), you can plan to make it next year!
The Porta Nuova contrada won again for the 2nd year in a row, Aquila (Eagle) being the name of the winning donkey!
Here are some pictures to entice you to check this out – or other similar races – when you're in Tuscany next!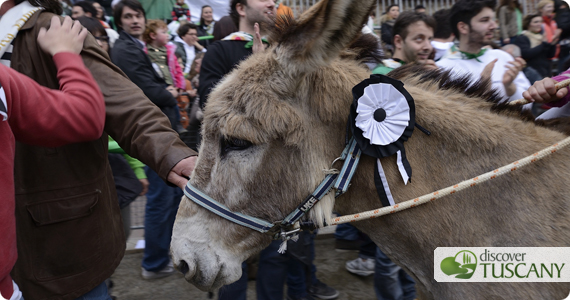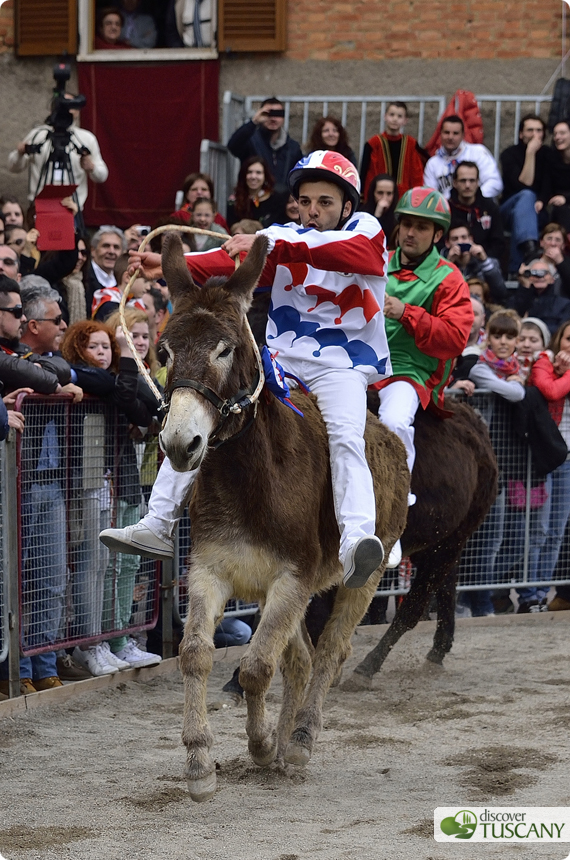 Photos by Ilaria Vangi
About Lourdes Flores
An American living in Florence for over 10 years, Lourdes continues to explore and discover new places in Tuscany with the eyes of a tourist but with the experience of living in Italy. She shares her experiences on this blog and website, particularly offering lots of travel planning help on the Forum!