Situata nella parte nord occidentale della costa toscana, la Versilia è un'altra destinazione balneare molto frequentata, sia per le sue lunghe spiagge che per la vita notturna che anima le serate estive e non.
Le località più conosciute ed importanti della Versilia sono Forte dei Marmi, Viareggio, Lido di Camaiore e Torre del Lago Puccini, dove troverete ogni genere di alloggio pronto a soddisfare le svariate esigenze di tutti, da hotel di lusso a 4 stelle, a campeggi ed ostelli. I servizi ed i comfort offerti durante il soggiorno garantiscono divertimento, svago e relax sia a grandi che piccini!
Ad ogni modo, la Versilia è divenuta una località così rinomata non solo per tutto ciò che offre ai turisti, ma anche per il bellissimo contesto naturale in cui è inserita: le spiagge, ampie e lunghissime sono dotate di attrezzatissimi stabilimenti balneari al cui interno potrete trovare piscine di acqua salata e parchi giochi per bambini; sullo sfondo, appaiono le spettacolari Alpi Apuane con i loro grandi buchi (così sembrano) bianchi, ma non è neve…
Oltre ad essere la destinazione ideale per famiglie con bambini, la Versilia è molto frequentata anche dai giovani provenienti da un pò tutta Italia per la movimentata movida notturna: locali, pubs, discoteche di ogni sorta situati direttamente sulla spiaggia garantiscono divertimento fino a tarda notte.
Alcuni ragazzi organizzano un'intera vacanza in Versilia proprio per buttarsi anima e corpo in una scatenata movida notturna la cui sola parola d'ordine è divertimento, altri invece si accontentano del solo weekend.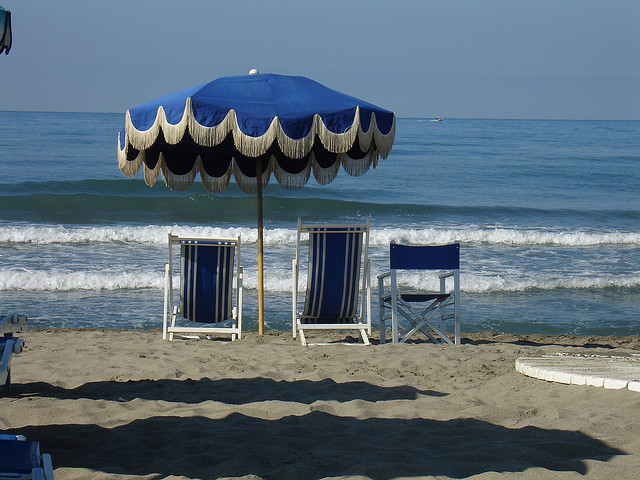 Ognuna di queste località ha delle peculiarità che la distinguono dalle altre, diamo un'occhiata più da vicino.
Forte dei Marmi – La signora del Marmo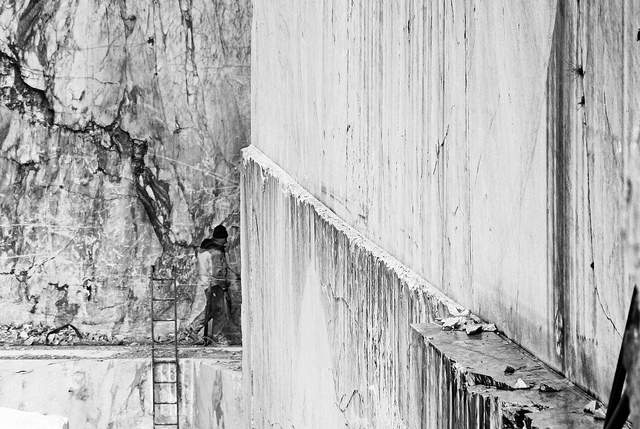 Come dice il nome, Forte dei Marmi deve la sua fortuna alle cave di marmo, situate a pochi passi di distanza dal centro abitato. Un itinerario interessante che si snoda tra queste impressionanti montagne di marmo, ormai scavate ed erose dal lavoro dell'uomo, più che dal tempo, che celano tra i loro meandri uno dei paesini più carini e caratteristici dell'intera regione, Colonnata, dove si produce il famoso lardo.
Non poteva mancare al Forte, chiaramente, un locale di fama degno del luogo che lo ospita, la storica Capannina di Franceschi, locale in voga soprattutto qualche decina di anni fa e punto di ritrovo di artisti di fama internazionale.
Viareggio, un tocco di Brasile in Toscana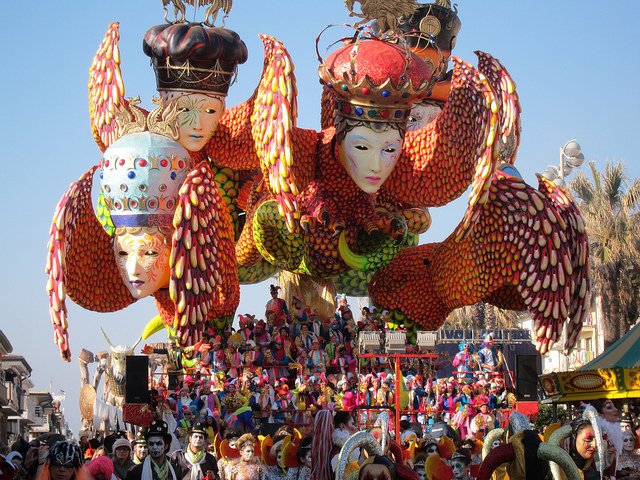 Proprio come Forte dei Marmi, Viareggio è sinonimo di mare, spiagge, musica e divertimento, ma ciò che rende unica questa località è la lunga passeggiata costeggiata da edifici in stile liberty e lussuose boutiques, dove poter camminare tranquillamente alla scoperta di queste perle paesaggistiche ed architettoniche, degustando l'immancabile gelato.
L'importanza di Viareggio, ad ogni modo, è legata soprattutto al coloratissimo Carnevale che ogni anno sfoggia grandi carri allegorici con persone vestite in simpatici costumi a tema, che sfilano lungo la passeggiata richiamando persone da ogni dove per assistere a questa caratteristico evento.
Lido di Camaiore
Proprio accanto a Viareggio si trova Lido di Camaiore, una località meno in voga tra i giovani, ma molto popolare, invece, come meta per famiglie con bambini. La minor concentrazione di locali notturni la rende un luogo più tranquillo ed adatto ad un turismo più familiare: troverete ogni genere di servizio e di alloggio – dagli appartamenti self catering alle pensioni ed agli alberghi – situati proprio davanti alla passeggiata ed alle spiagge.
Torre del lago Puccini, musica classica in riva al lago
Come il nome lascia intuire, questa cittadina deve la sua denominazione al famoso musicista e compositore italiano Giacomo Puccini che qui visse e scrisse molte delle sue opere. la sua villa, situata in riva al lago Massaciuccoli, è aperta al pubblico ed ospita il Museo Puccini, oltre che alla tomba del compositore posta in una piccola cappella.
Vicino alla villa, vi è il teatro all'aperto dove ogni anno viene celebrato il famoso Festival Pucciniano, appuntamento fisso per tutti gli appassionati di musica lirica.
Infine, Torre del Lago è considerata la località più gettonata dal turismo gay della Versilia, grazie ai numerosi locali notturni e discoteche conosciuti un pò in tutta Italia.
About Chiara Ricci
Chiara was born in Pescia, where the province of Pistoia borders with Lucca, has lived and studied in both Florence and Pisa for several years. Traveling is her second passion... Her first one? To swim, but up to now it's still impossible for her to explore Tuscany and the world swimming so she has to use other means!