Another sea destination in Tuscany is Versilia, along the northwestern Tuscan coastline, renowned for its sandy long beaches and for its lively nightlife!
Its most popular sea resorts are Forte dei Marmi, Viareggio, Lido di Camaiore and Torre del Lago. Each of these locations is rich in accommodation suiting everyone's need, from luxury 4 star hotels, to campsites and hostels and offers lots of amenities for entertaining both children and grown-ups throughout their vacations.
Versilia has become a popular sea destination not only for all the services it offers, but also for its wonderful, natural context: long and wide beaches which hosts many fully-equipped bathing establishments (perfect for families with children as there are also outdoor, salt water pools and kids playgrounds) all along the coastline, with the Apuan Alps as an impressive background.
Besides being ideal for families, Versilia is one of the most popular sea destinations in Tuscany for young adults. The more than lively nightlife of Versilia is well renowned in all Italy, thanks to the many nightclubs and discos located directly on the beach offering every kind of amusement and fun. There are young people that arrange an entire vacation dedicated to their nightlife amusements, as well as many others who come from nearby locations just for a fun, dance weekend.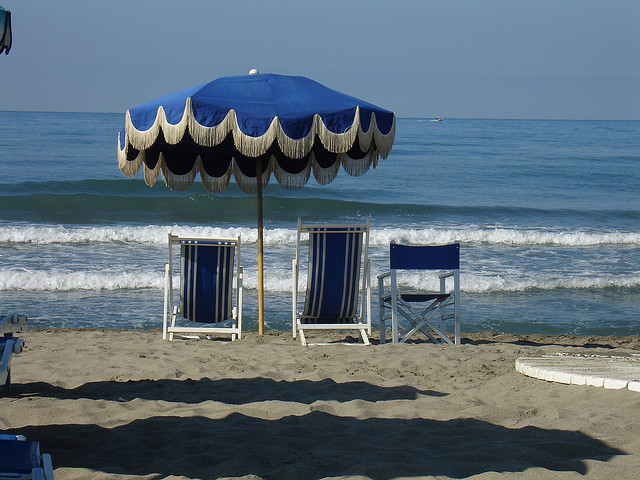 Each of these locations has its distinctive features, let's have a look.
Forte dei Marmi: the Lady Marble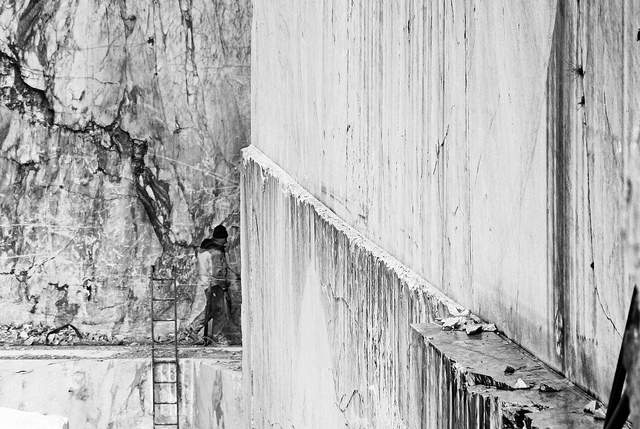 As the name goes, Forte dei Marmi owes its historical fortune to the nearby marble quarries. The Marble quarries in the Apuan Alps are located just a few steps from Forte dei Marmi, offering interesting itineraries amidst nature and in those impressive marble mountains. A must if you decide to experience this itinerary is Colonnata, where the delicious lardo is produced.
Among all night life lovers, Forte dei Marmi is renowned for the Capannina of Franceschi, a night club that has become the symbol of this town, due in large part to its popularity earned during the 1960's and 70's among the international jetset.
Viareggio, a touch of Brazil in Tuscany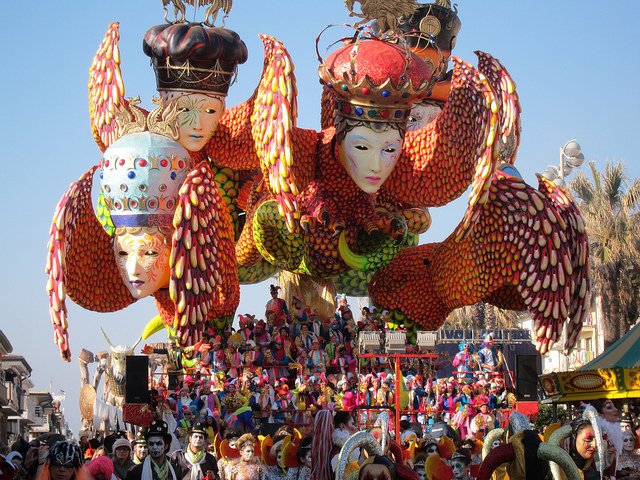 Like Forte dei Marmi, Viareggio stands for sandy beaches, music and fun, but its long and elegant promenade with all Liberty-style buildings and luxury boutiques makes this place a nice and characteristic town to calmly enjoy by leisurely strolling along this promenade. We highly recommend evening walks with a gelato cone in hand, simply delicious!
Viareggio however has gained its international claim for the famous Carnival that is held annually along the promenade: an impressive parade with large, colored allegorical floats and people in characteristic costumes gives life to the city, attracting visitors from everywhere.
Lido di Camaiore
Right next to Viareggio you'll find Lido di Camaiore, a less famous destination for the younger crowd, but a popular sea resort for families with children. A bit more quiet and relaxing, due to a smaller amount of pubs and discos, Lido di Camaiore offers everything one needs and accommodation perfect for families, from self catering apartments to 2,3 or 4 stars hotels, all concentrated right along the sea promenade facing the beaches.
Torre del Lago Puccini, classical music by the lake
As the name goes, this location pays tribute to renowned Italian musician Giacomo Puccini, who lived and composed many of his operas here. His villa, overlooking the Massaciuccoli lake, is open to the public and is home to the Puccini Museum. Besides the small chapel, classical music lovers can pay tribute at the famous musician's burial site.
In summer, close to the composer's villa, the great Puccini Festival is held annually in an open-air theatre and is an opera event known worldwide.
Torre del Lago is also considered the resort area in all of the Versilia that best welcomes homosexuals: there are in fact many gay pubs and discos that attract people from over Italy and abroad.
About Chiara Ricci
Chiara was born in Pescia, where the province of Pistoia borders with Lucca, has lived and studied in both Florence and Pisa for several years. Traveling is her second passion... Her first one? To swim, but up to now it's still impossible for her to explore Tuscany and the world swimming so she has to use other means!