Learn Italian on your visit to Italy
Have you ever considered combining holiday travel to Italy with studying the gorgeous Italian language? The Leonardo da Vinci Italian Language School in Florence and Siena offers many possibilities to do so.
If you've ever thought about studying Italian, the best way is to learn with full immersion in the culture and language.
NEW in 2020: If you're interested in learning Italian but cannot come to Italy for the moment, considering the pandemic and stay-at-home orders, how about learning online? The Leonardo da Vinci school has created new courses to learn Italian online wherever you might be, with a variety of courses including private lessons, intensive or part time courses. All taught live in streaming on an online platform.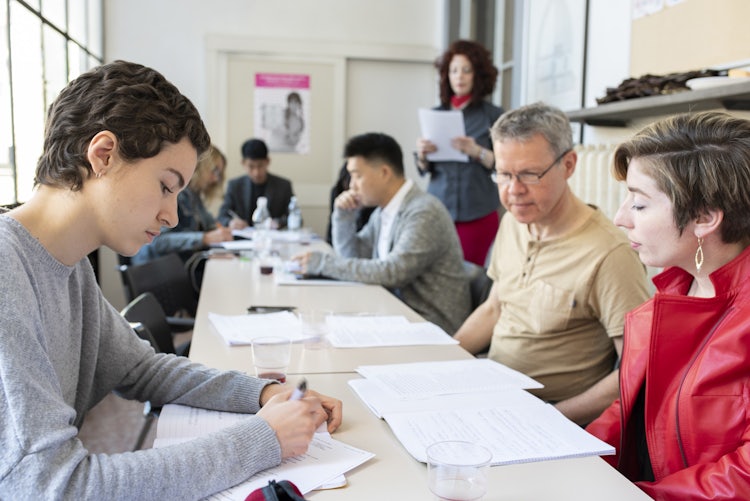 To really enjoy the experience, you can plan a "learning holiday" in Italy - and with centers in Florence, Siena, Rome and Milan, the Leonardo da Vinci school is ideal! As part of its offerings, it offers the same types of classes with the same curriculum in each so that you could spend a week (or more) in each location. Whether it is a week of intensive courses or 2 or 4 weeks (or even more), you can combine those with time sightseeing, visiting museums and learning about the culture, history, art, food and wines of each location. In Tuscany, you can divide the time between Florence and Siena, as well as with Viareggio along the coast with the school's partnership with a local language school there.
Have fun while learning Italian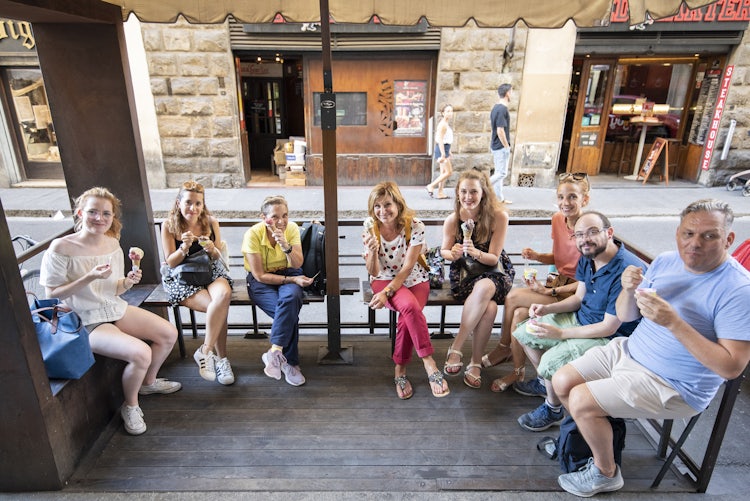 The Leonardo da Vinci School At-a-Glance:
Location: Florence, Siena, Rome & Milan
Courses: Intensive, Individual or Group, Combination of Italian Language with Cultural Exploration & more
What we love: the variety of courses to meet many needs, skill levels and time frames
Perfect for: all ages and skill levels looking to spend time in Italy learning Italian and its culture, history, art and food - and have fun doing so!
The Leonardo da Vinci Italian Language School has been teaching Italian in Florence for over 40 years. You can come to Italy to learn the language, completely immersing yourself in Italian and not just in the classroom. For very practical reasons, you need to learn Italian to communicate in daily life - and that means learning how to say things on the spot outside, either at the grocery store or market, at the museum or at the post office or while ordering a gelato! You learn both in the classroom as well as across the city, practicing your newly acquired language skills while enjoying a meal together with classmates at a local trattoria or while wine tasting. The fun part is that the Leonardo da Vinci school has set up lots of different opportunities to learn Italian.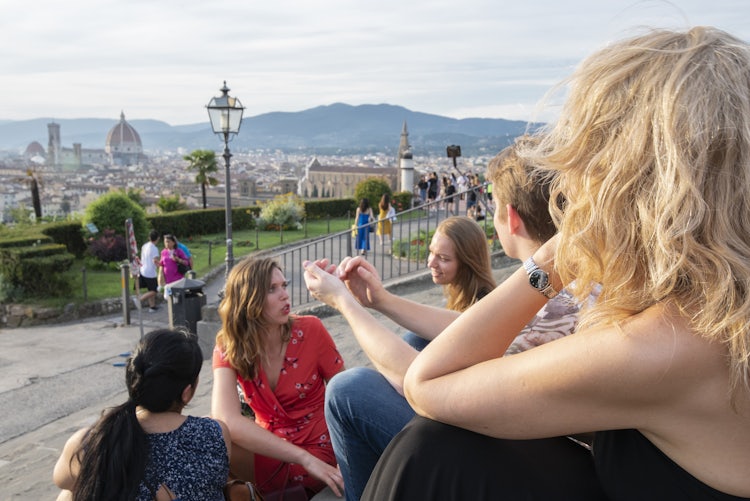 The language component is up to you: whether you're a beginner, intermediate or need to better prepare to study in an Italian university or to work in an Italian company, the pace is set by your needs. The schools in all locations, including in Florence and Siena, all offer group and private lessons, which can be intensive classes or spread out across the week.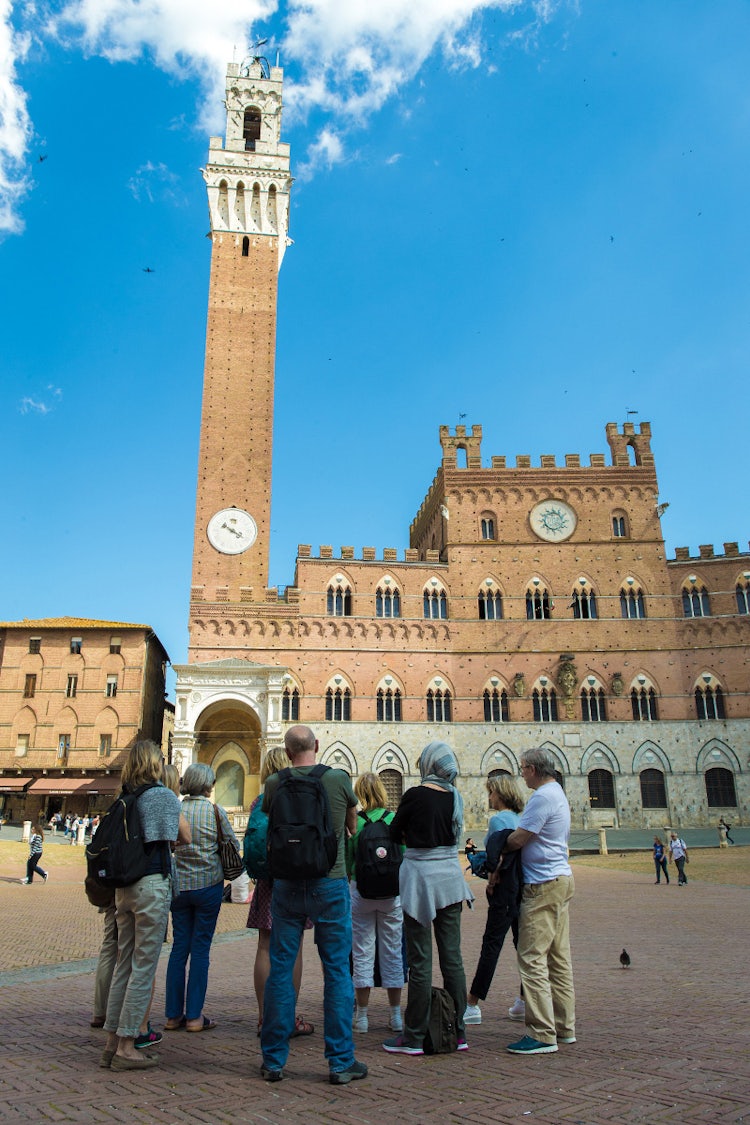 Some of the offerings across the 4 locations are as follows and last from 1 to 2 to 4 weeks... or more, if you combine various programs! The Italian Tour, for example, lets you do an intensive course across the various locations of the school or just a few. This permits you to decide a week at each center and can last up to a whole month or more. La Dolce Vita divides up the day with Italian language courses in the morning and cultural outings in the afternoons and is for a week or 2, while Italy Today includes Italian language with lessons on Italian history, culture, economics and society and lasts generally from 2 to 4 weeks.
If you love art, you could combine learning Italian with the History of Italian Art class where you get the wonderful opportunity to learn about Italian masterpieces directly on-site. This class is open to all except to very complete beginners and lasts 1-2 weeks. Of course, while you learn about Italian art in general, the art you see at each of the locations varies: more Early Renaissance and Renaissance in Florence, while in Siena you get to learn more about "Sienese" painters.
The most important thing is that the centers offer a variety of options and classes can be private or group, so you will likely find one that will meet your needs and schedule.
Ready to learn Italian in Tuscany, take me there! »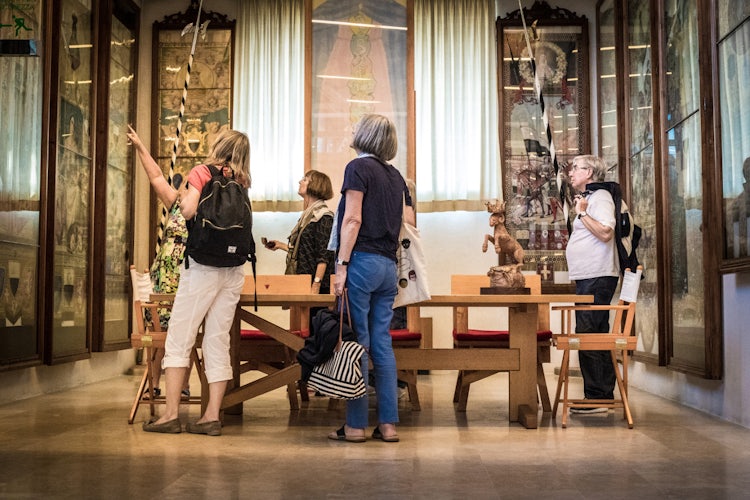 Do you love Wine and Food? You can combine learning more about each with Italian as well. Especially if you'd like to learn more about Italian wines because you already work in the sector or because you're passionate about them, or just to have fun. Read more about those classes on the official site.
The Leonardo da Vinci Italian School in Florence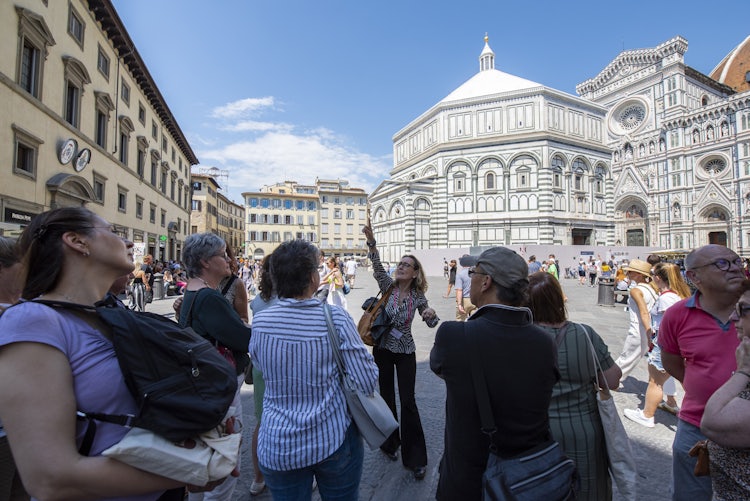 In addition to all of the classes mentioned above, the history of Florence as a center of art also makes it a great place to combine design and drawing and painting courses with learning Italian. These courses can last from 2 to 4 weeks and are particularly important for anyone who is already an artist or who would love to get their hands moving to learn techniques of classic techniques of Florence's Renaissance period or more modern styles combining older techniques with modern materials. If you're a creative, visually-inspired artist, you can also take advantage of their photography class or sculpture, frescoes or mosaics classes.
Tasting the best of Siena directly in Siena
The center in Siena again offers all of the general language courses and thematic programs the other centers offer. In addition, the Siena with Gusto program highlights the great cuisine of the city along with the study of the Italian language. Students get to do language classes in the mornings and each afternoon spend it tasting both tasting local dishes and wines as well as learning how to prepare them in cooking lessons with chefs in local restaurants. This program lasts 5 days, from Monday through Friday, so would be perfect for anyone wishing to use Siena as their base while in Tuscany.
Learn Italian in Tuscany
The greatest opportunity the Leonardo da Vinci school offers with its two centers in Tuscany and partner school in Viareggio is the possibility to travel across Tuscany, staying in Florence, Siena and Viareggio learning Italian and getting to visit the main attractions at each location - and in between! You get to study Italian and spend time at the main sights and top places to see in Tuscany, including Pisa, Lucca, San Gimignano, Cortona and Arezzo, even the Cinque Terre (which isn't in Tuscany but not far along the coast north of Viareggio).