Book your tickets for the Leaning Tower of Pisa in Advance
It's not just a case of avoiding the lines when you buy your tickets online - the fact is that there is really only a limited number of tickets available. This means you risk showing up, waiting in line and still not being to climb the steps to the very top of this incredible UNESCO World Heritage monument in Pisa. The construction on the Leaning Tower of Pisa started in 1173 and lasted for almost 200 years but the tilt was evident almost from the beginning! Even today, after many successful and unsuccessful attempts to compensate for the tilt, the bell tower to the Cathedral of Pisa still tantalizes its admirers worldwide with its 8 stories of white and gray marble. It is a monument that is definitely worth a visit not only for the unique tilt but for its grace and beauty in the Square of Miracles.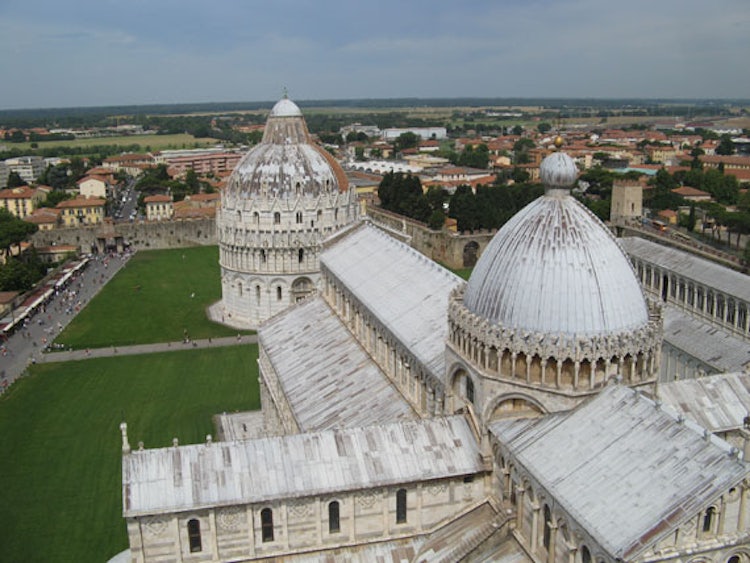 Want to Climb The Leaning Tower of Pisa?
Buy your Tickets And Reserve your Place in Line
Your visit to the Leaning Tower of Pisa and climb to the very top is a matter of being prepared. Due to the limited number of tickets available daily, it is necessary to reserve your spot in line. When you book your tickets online, you select a date and time and the confirmation will be sent to you. Once you arrive in Pisa you can pick-up your reserved tickets and skip the long lines and possible disappointment. Your ticket to the tower also guarantees you entry into the Cathedral with its immense wealth of artwork, sculptures and paintings. The entrance to the church is free however you still need to get a ticket to enter, when you reserve online your ticket for the Leaning Tower of Pisa you automatically get your ticket for the church without waiting in another line.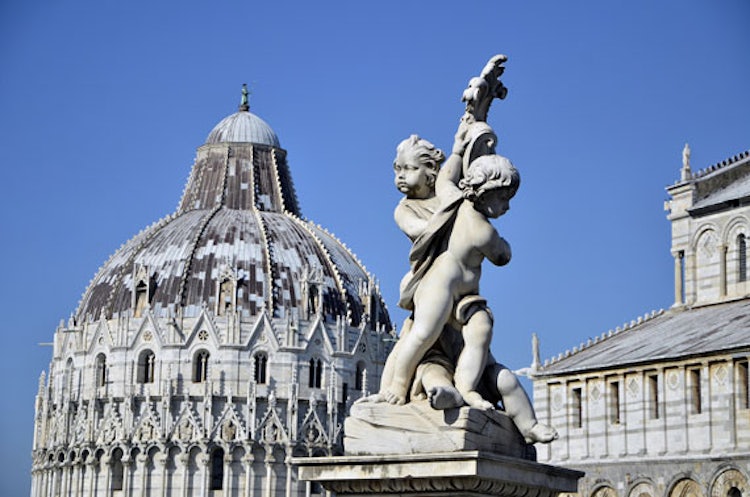 Visit The Square of Miracles
A Collection of Beauty and Elegance
Though mainly known for the leaning tower, the Square of Miracles contains several of the more famous monuments in Pisa. Fortunately they are all located in one place, created an unforgettable skyline of marble, stone, arches and peaks. The Pisa political scene in the early years played a significant role in the construction of these immense structures, the final result is stunning to behold.
The Baptistry, is the largest baptistery in all of Italy, shares the same fame as the tower since it too leans
The Cathedral, started over a 100 years before the bell tower is a prime example of Pisan Romanesque style of architecture
The Camposanto Monumentale, though devastated in WWII has been rebuilt to match its original splendor
The Sinopie Museum preserves the beauty of the images that once covered the walls of the Camposanto
The Leaning Tower of Pisa the famous bell tower to the impressive Cathedral of Pisa