What's Showing around Tuscany?
Trying to make plans for your holidays? Check out a selection of some of the most interesting ongoing exhibits in Tuscany. And we suggest that you read our blog post to learn more about some of the more intiguing contemporary art exhibits in Florence.
But don't stop there, click on one of the links below and use a few of our helpful tools to keep you updated on both local activities and recurring events throughout Tuscany, with an emphasis on those that are easy to find and fun to participate.
- monthly recurring events (links below)
- art exhibits in Tuscany (calendar below)
- what's happening now in Tuscany
- what's happening now in Florence
Plan your Holidays
Check out recurring festivals, sagras, events and special holidays on our special edition monthly events page. Simply click on the month below for an up-to-date list of major events all over Tuscany:
---
EXTENDED TO APRIL 8th, 2018
Siena | AMBROGIO LORENZETTI
Amazing artist from the XIV century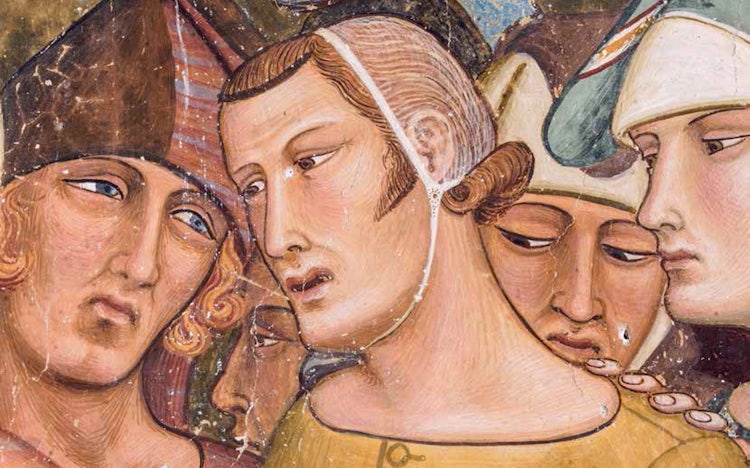 When: October 22, 2017 - January 28, 2018
City: Siena
Where: Santa Maria della Scala
LEARN MORE and Click HERE.
For hours and costs, see Website
Ambrogio Lorenzetti was one of the greatest painters in the whole of Europe in the 14th century, but ironically is one of the least known.
He is universally known as the painter of 'Good Governance', the cycle of allegorical paintings and of extraordinary urban and rural visions. But besides this, most have absolutely no notion of the work of this creative artist who profoundly renewed a host of iconographic traditions. We've gone to visit this new exhibit, stay tuned for a review and photos soon!
---
Museum Ivan Bruschi | UNA PIEVE PREZIOSA
when a stone becomes a piece of jewelry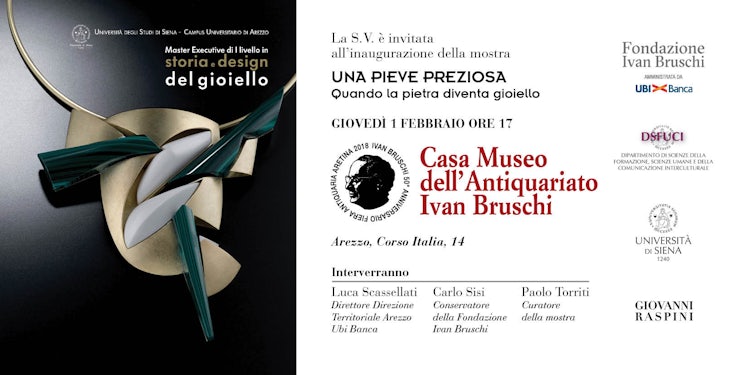 When: February 1 til April 8,, 2018
City: Arezzo
Where: Museo Ivan Bruschi, Corso Italia, 14, 52100 Arezzo
For hours check out the Website
Jewelry: from its conception to the realization and all the steps in between. Young designers from following a Masters in History and Design of the Jewel at the University of Siena will be on display in Arezzo. These neo-designers started their training in 2017, and now have the opportunity to offer the public the opportunity to see the works they have created. The main objective of the exhibition is to explain all the phases that precede a prototype of jewelery by using their work as the visual to understanding the details and thought that goes into each piece.
---
Arezzo | GIORGIO De CHIRICO
130th Anniversary of his birth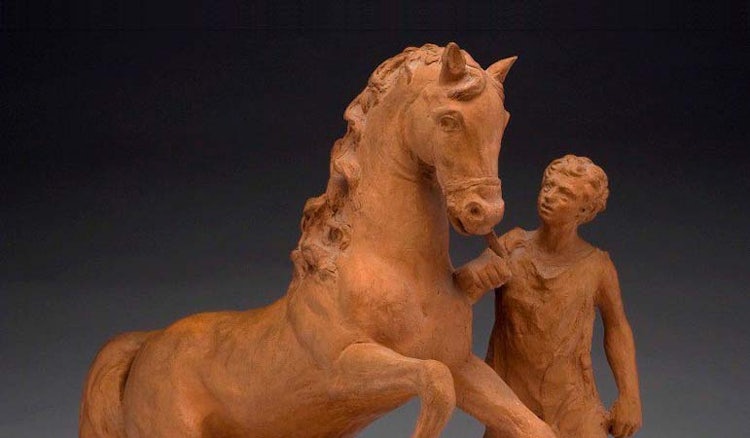 When: January 13 til March 4, 2018
City: Arezzo
Where: Palazzo della Provincia, Piazza della Libertà, 3, Arezzo
130 years after his birth and 40 years after the death of Giorgio de Chirico, Arezzo remembers him with an exhibition of his less known work: sculpture.
---
Textile Museum in Prato | IL CAPRICCIO E LA RAGIONE
The Fashion Elegance of Europe in the 1700's

When: until April 29, 2018
City: Prato
Where: Museo del Tessuto, Via Puccetti 3
For hours check out the Website
Whimsy and Reason. Staged in the museum's historical textiles room, the exhibition is a journey into the style and trends of eighteenth-century artistic culture, through fashion, textiles and the decorative arts. A unique and unprecedented exhibition stretching over a hundred years, one which is so rich and complex like that of the eighteenth century. More than 100 objects will be exhibited including fabrics, women's and men's clothing, porcelains, shoes, buttons, gloves, headgear, paintings and engravings that will tell the continuous and significant style passages that follow this historic period, from exotic "whims" of the first half of the century up to the classical austere forms of the neoclassical.
---
Pisa | VOLAREARTE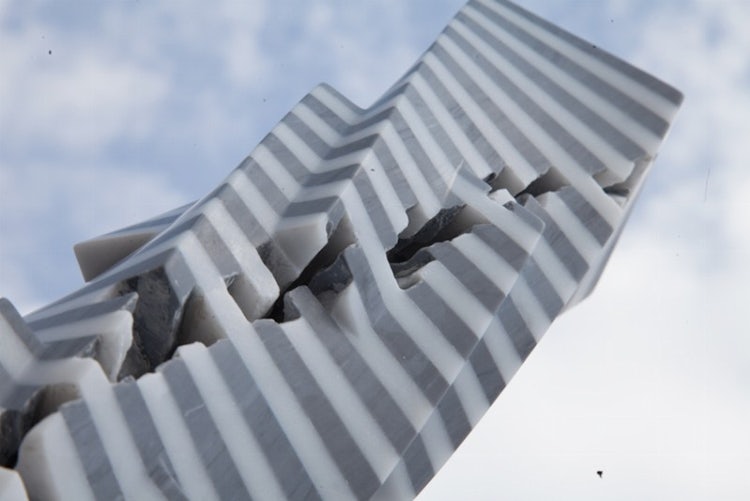 When: Until 2019
City: Pisa
Where: Galileo Galilei Airport
Well into the third edition of this initiative by the Henraux Foundation together with the Tuscany Airports, you will find a collection of 9 sculptures from Park Eun Sun gracing the Pisa airport.
This renowned Korean artist, a long time resident of Versilia, arrived in Italy to satisfy his desire to work with Apuane marbles. His artwork, known on an international level, is remarkable for the pure geometric forms composed of bi-color slabs of marble.
---