What's Showing around Tuscany?
Trying to make plans for your holidays? Check out a selection of some of the most interesting ongoing exhibits in Tuscany. And we suggest that you read our blog post to learn more about some of the more intiguing contemporary art exhibits in Florence.
But don't stop there, click on one of the links below and use a few of our helpful tools to keep you updated on both local activities and recurring events throughout Tuscany, with an emphasis on those that are easy to find and fun to participate.
- monthly recurring events (links below)
- art exhibits in Tuscany (calendar below)
- what's happening now in Tuscany
- what's happening now in Florence
Plan your Holidays
Check out recurring festivals, sagras, events and special holidays on our special edition monthly events page. Simply click on the month below for an up-to-date list of major events all over Tuscany:
---
Montepulciano | AGATHOS. UNIVERSO ADIMENSIONALE | until April 30, 2017
When: December 3, 2016 - April 30, 2017
City: Montepulciano
Where: Cantine Icario, Via delle Pietrose, 2, 53045 Montepulciano Siena
For Hours see Website
A fun opportunity to combine a fabulous landscape, good wine and art! This wine cellar is famous for its contemporary art and excellent Vino Nobile production. Make a reservation and combine a visit to their personal art gallery and explore the vineyards and production of their wines.
Carlo Franzoso, a.k.a Agathos, is a mathematician and a painter renowned in both fields and, above all, a heretical thinker. In the Artistic court he is the founder of Trans-geometric Spatialism (or Trans Geometry), which seeks to put men near science again.

---
Arezzo | LE ETA' DELL'ORO | until May 7, 2017
When: August 5, 2016 - May 7, 2017
City: Arezzo
Where: Casa Museo Bruschi, Piazza San Francesco, 1
For Hours see Website
The Reflections of Piero della Francesca, music images, and jewelry presented on an innovative video guide concentrating on the magical work of Piero della Francesca.
The presentation of an exhibition in the format of a high resolution video, animated with images and details from the most important work of Piero della Francesca. You will find the amazing copies of the jewelry represented in his artwork, pieces that were executed by Giulio Manfredi in 1992 and which now make up part of the Museum treasures.
After almost 25 years of their first showing, the Casa Ivan Bruschi has them on exhibition in honor of the 600th anniversary of the birth of Piero della Francesca.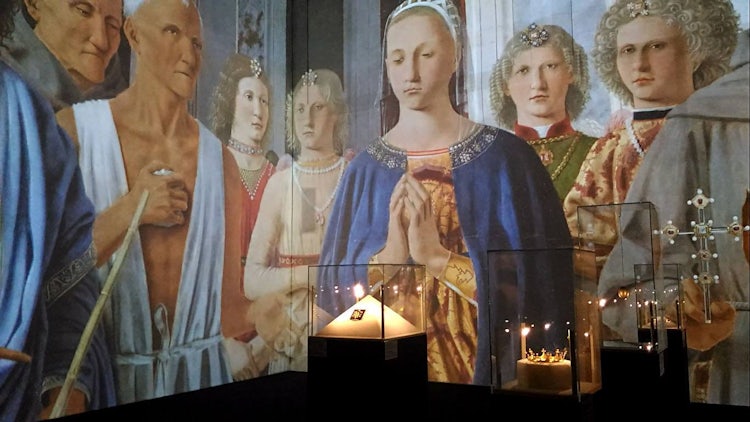 ---
Pontedera | MOSTRA PALP | April 18, 2017
Quando: December 8 - April 18, 2017
Città: Pontedera
Indirizzo: Palazzo Pretorio & Museo Piaggio
Per l'Orario Website
Il mito della velocità in cento anni di arte
Il tema della velocità, spesso associato all'idea del viaggio e alla diffusione dei trasporti su rotaia, affiora nell'arte italiana alla fine dell'Ottocento e finirà per caratterizzarla profondamente in alcune sue stagioni, in conseguenza del rapido evolversi delle scoperte e delle applicazioni industriali ai mezzi di locomozione.
la mostra prosegue con un'estensione, che ne riprende i temi principali in una ventina di tele di grande formato. E a conclusione del progetto, ospita l'esposizione Fotografia e velocità, curata da Giovanni Lista, che documenta l'approccio dei Futuristi al dinamismo, all'aerodinamismo e alla velocità come mito della modernità stessa.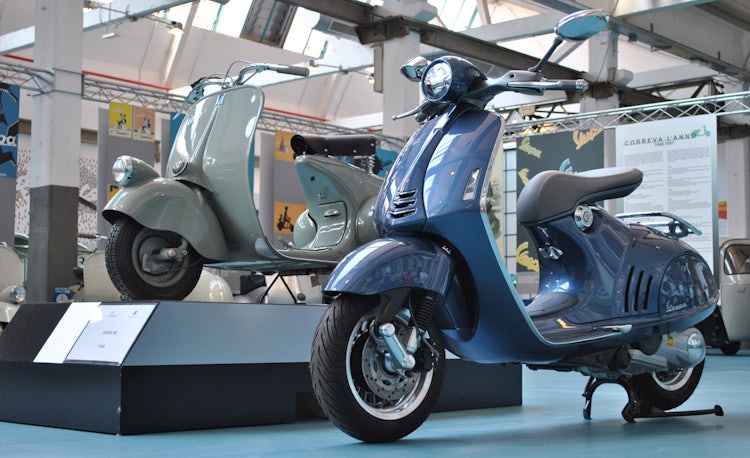 ---
Livorno | Abissi - terra aliena | until May 19, 2017
Quando: Dec 3 - May 19, 2016
Città: Livorno
Indirizzo: Museo di Storia Naturale del Mediterraneo
Per l'Orario Website
a mostra permette di conoscere le meraviglie e le incredibili forme di vita che si trovano negli abissi più profondi. Queste specie sono plasmate dalla pressione dal buio assoluto e dal gelo profondo, hanno forme incredibili, sembrano appartenere ad un mondo alieno e quasi immaginario.
Ma il buio non è mai assoluto, e le profondità abissali si accendono ad intermittenza delle luci chimiche dei suoi abitanti. La mostra si svolge nella semi oscurità, dove luci a led e piccoli faretti illuminano i più di 100 rarissimi esemplari visibili nell'esposizione. I protagonisti sono gli esemplari di dimensioni maggiori, come il calamaro gigante di 13 metri o lo squalo capo piatto di 4 metri.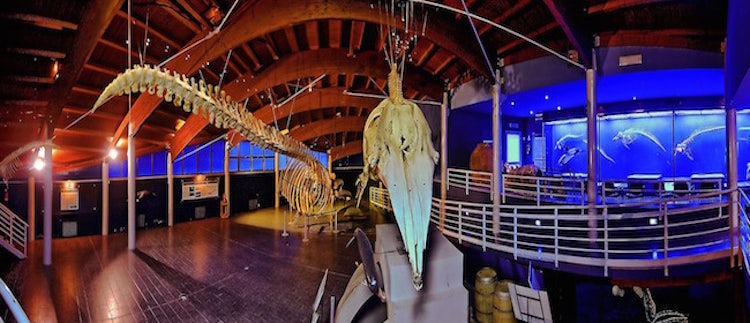 ---
Pisa | VOLAREARTE | until June 15, 2017
When: Until June 15, 2017
City: Pisa
Where: Galileo Galilei Airport
Well into the third edition of this initiative by the Henraux Foundation together with the Tuscany Airports, you will find a collection of 9 sculptures from Park Eun Sun gracing the Pisa airport.
This renowned Korean artist, a long time resident of Versilia, arrived in Italy to satisfy his desire to work with Apuane marbles. His artwork, known on an international level, is remarkable for the pure geometric forms composed of bi-color slabs of marble.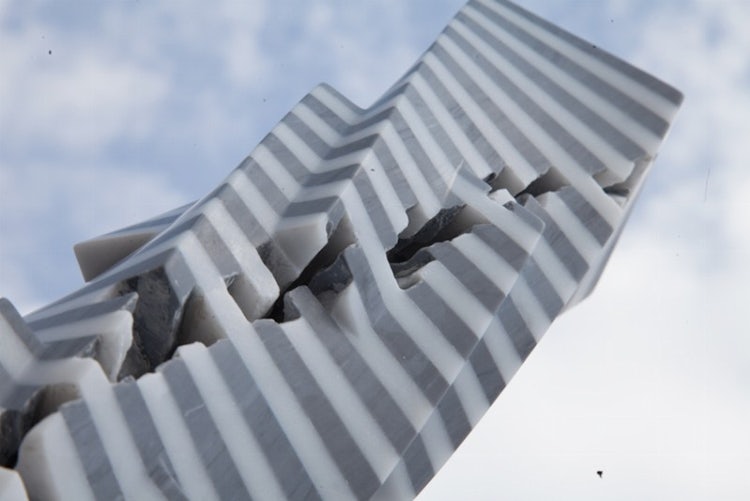 ---
Siena Countryside | IL BUON SECOLO | June 30, 2017
When: March 18 - June 30, 2017
City: Montepulciano - Pienza - San Quirico
Program Website
The Beauty of the Paintings from Siena
This exhibit strives to pull together the vast beauty of a century's worth of art and combine it with the timelessness of its landscape. You are invited to set into towns like that of Sarteano, Montepulciano, Pienza, Asciano, Trequanda and San Quirico d'Orcia on a virtual treasure hunt. Starting from the beginning of the 16th to the middle of the 17th century, when art in and around Siena was experimenting with "maniera moderna" and the light of Caravaggio, this exhibit is filled with excellent and singular artistic personalities who are completely discovered by the general public.
Check out the website, and insert a stop or two on your itinerary while visiting Val d'Orcia and the Valdichiana area. Not only does this exhibit offer a tour through a century's worth of artistic styles but also a landscape that shouldn't be missed. The towns of Montepulciano, San Quirico d'Orcia and Pienza are each going to host a section of the exhibition dedicated to an important artist from the area and to his environment, inspired by a masterpiece already present in the towns.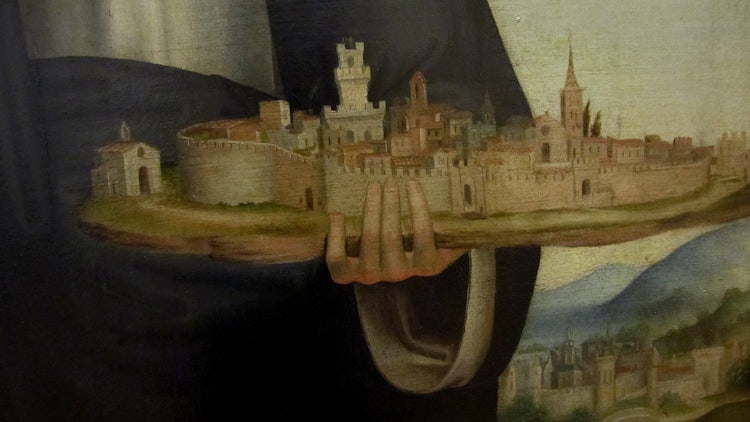 ---
Siena | LA BELLEZZA FERITA | Oct 29, 2017
Norcia, Earth Heart Art Quake.
When: December 23, 2016 - October 29, 2017
City: Siena
Where: Crypt of the Duomo Santa Maria della Scala
For Hours see Website
Italy rallies and embraces the zones that were devastated by the earthquake on the 24th of August. Siena, following a long tradition of giving refuge to those in need, has opened the crypt of its Duomo to house several important pieces of art while their original homes (churches, monasteries and convents) are repaired.
On exhibition will be various pieces recused from the debris immediately following the tremors that have left a permanent mark on the central region of Italy. A collection of paintings, sculptures rescued by the Protezione Civile, the Corpo Nazionale Vigili del Fuoco, and the Comando Carabinieri will be open to the public to admire together with videos showing the rescue efforts and their damaged homes.
---