What's Showing around Tuscany?
Trying to make plans for your holidays? Check out a selection of some of the most interesting ongoing exhibits in Tuscany. And we suggest that you read our blog post to learn more about some of the more intiguing contemporary art exhibits in Florence.
But don't stop there, click on one of the links below and use a few of our helpful tools to keep you updated on both local activities and recurring events throughout Tuscany, with an emphasis on those that are easy to find and fun to participate.
- monthly recurring events (links below)
- art exhibits in Tuscany (calendar below)
- what's happening now in Tuscany
- what's happening now in Florence
Plan your Holidays
Check out recurring festivals, sagras, events and special holidays on our special edition monthly events page. Simply click on the month below for an up-to-date list of major events all over Tuscany:
---
Pisa | VOLAREARTE | until 2019
Well into the third edition of this initiative by the Henraux Foundation together with the Tuscany Airports, you will find a collection of 9 sculptures from Park Eun Sun gracing the Pisa airport.
This renowned Korean artist, a long time resident of Versilia, arrived in Italy to satisfy his desire to work with Apuane marbles. His artwork, known on an international level, is remarkable for the pure geometric forms composed of bi-color slabs of marble.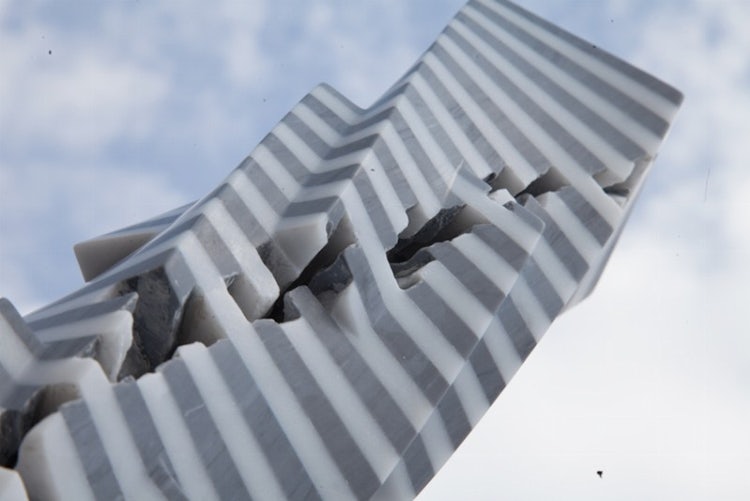 ---
Siena Countryside | IL BUON SECOLO | September 30, 2017
The Beauty of the Paintings from Siena
This exhibit strives to pull together the vast beauty of a century's worth of art and combine it with the timelessness of its landscape. You are invited to set into towns like that of Sarteano, Montepulciano, Pienza, Asciano, Trequanda and San Quirico d'Orcia on a virtual treasure hunt. Starting from the beginning of the 16th to the middle of the 17th century, when art in and around Siena was experimenting with "maniera moderna" and the light of Caravaggio, this exhibit is filled with excellent and singular artistic personalities who are completely discovered by the general public.
Check out the website, and insert a stop or two on your itinerary while visiting Val d'Orcia and the Valdichiana area. Not only does this exhibit offer a tour through a century's worth of artistic styles but also a landscape that shouldn't be missed. The towns of Montepulciano, San Quirico d'Orcia and Pienza are each going to host a section of the exhibition dedicated to an important artist from the area and to his environment, inspired by a masterpiece already present in the towns.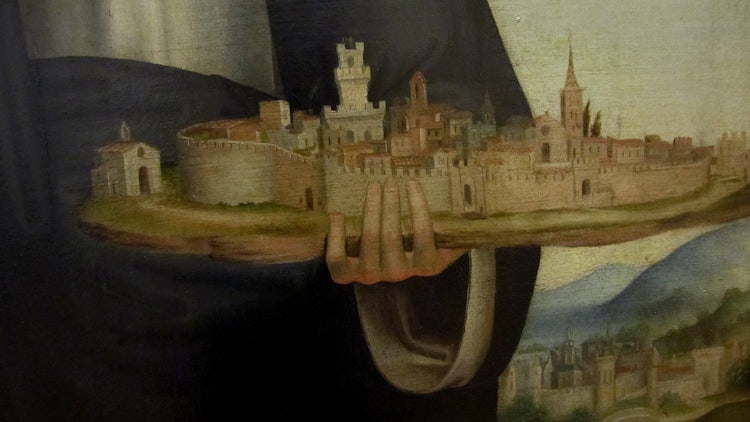 ---
Lucca | M.A.N. MELODIA ARTE NATURA | August 20, 2017
M.A.N. Melodies of Art & Nautre
There are five "monumental" sculptures made of wood, bronze and/or raku ceramics. They are "site-specific", meaning they were created specifically for this garden. Smaller sculptures design a path in the garden that hosts them, for a total of about twenty works. The location of the sculptures outlines an artistic itinerary that flows from the entrance to the body of water in the botanical gardens, starting with the piece called 'Arpa', the opera set up in 2016 during the 'Murabilia', severing as an exhibition preview.
Roberto Giansanti, a national sculptor from Rome, lives and works in Versilia. His style focuses on a mix between man, nature and music. Some of his sculptures can be found in the Bosco di Gianni and the San Francesco Museum in Greve in Chianti (Florence).
---
Anghiari | LA BATTAGLIA SVELATA | Sept 17, 2017
History told through the designs of Leonardo da Vinci
A new virtual narrative of the historic battle and the lost drawing pad of Leonardo da Vinci representing her in the Palazzo della Signoria in Florence. Leonardo's original sketches of corpus are available to the public in digital format in high resolution.
The Battle of Anghiari was fought on 29 June 1440, between the forces of Milan and those of the Italian League led by the Republic of Florence in the course of the Wars in Lombardy. The battle was a victory for the Florentines, securing Florentine domination of central Italy. Legend tells us that though the battle involved thousands of troops and lasted all day - only one life was lost when a soldier fell off his horse and died.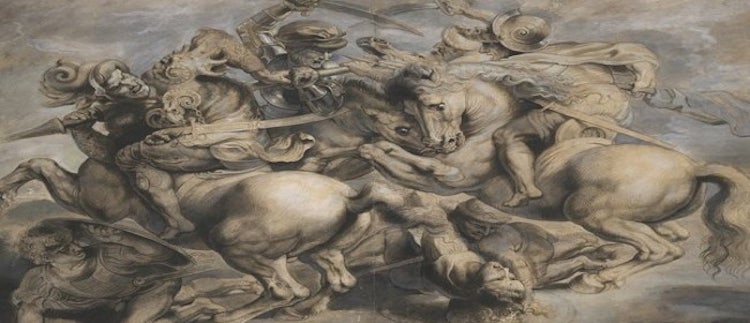 ---
Siena | LA BELLEZZA FERITA | Oct 29, 2017
Norcia, Earth Heart Art Quake.
Italy rallies and embraces the zones that were devastated by the earthquake on the 24th of August. Siena, following a long tradition of giving refuge to those in need, has opened the crypt of its Duomo to house several important pieces of art while their original homes (churches, monasteries and convents) are repaired.
On exhibition will be various pieces recused from the debris immediately following the tremors that have left a permanent mark on the central region of Italy. A collection of paintings, sculptures rescued by the Protezione Civile, the Corpo Nazionale Vigili del Fuoco, and the Comando Carabinieri will be open to the public to admire together with videos showing the rescue efforts and their damaged homes.
---