Maremma is in southern Tuscany on the border with Lazio along the coast. It is one of Tuscany's areas that has remained more natural and thus more "wild" and isn't that well connected with the rest of Italy. But Maremma attracts a lot of visitors because of this unspoiled natural beauty, particularly along the coast and beaches in the summer. Grosseto is the main city and is the central hub of transportation.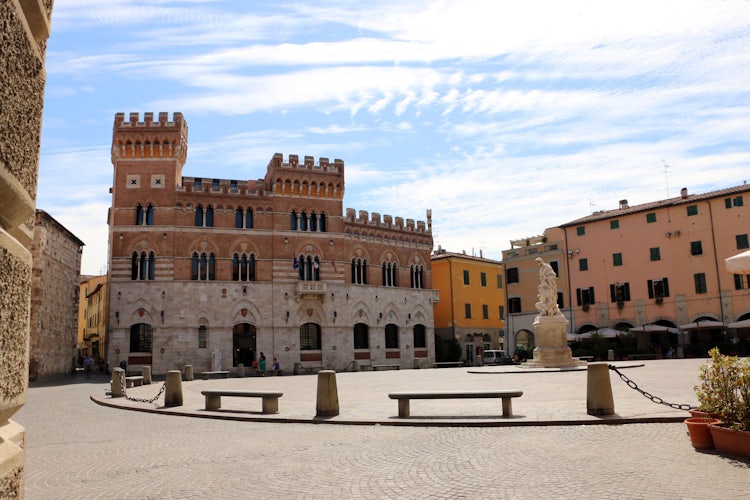 By air: the closest airports are Pisa Airport Galileo Galilei and Fiumicino Airport in Rome. They are both well connected with national and international airports.
By train: Grosseto's central station stands on the Tyrrhenian railway which is linked to the north with Genoa and Turin and to the south with Rome.
By bus: The local bus company RAMA connects Grosseto both to main cities such as Florence, Siena and Rome, as well as to smaller cities and towns in Maremma.
By car: from Florence and Siena (arriving from the east of the Maremma) there is the toll-free highway SS223 that connects both cities to Grosseto. From Pisa and Livorno (to the north), there is the Aurelia SS1 (E80) that follows the coastline and arrives all the way south to Rome.