Private Wine Tours are a perfect way to enjoy Chianti!
Are you interested in wine tasting without the worry of driving? The ideal solution is to either join a group tour such as these or to get your own personal driver!
The group tours can range from small groups of 15-25 people to larger groups of up to 50 people. These are more budget-friendly since you share costs with everyone else in the group. Check out the wide variety of tours and activities you can do wine tasting in Tuscany and Chianti.
If, on the other hand, you prefer your own private tour, with your own private driver, then there are several options from which to choose from. These are not cheap because you have your own personal driver to take you where you want to go. Again, you can either hire just a private driver - called NCC in Italy (stands for "noleggio con conducente" which literally means car rental with driver) - and then give him your itinerary and he will quote a rate for what you want to do.
Otherwise, you can look at specific private tours that already have an itinerary planned out, finding one you'd like to do and book those tours directly! We have selected a few below to explore various wine areas in Tuscany, check them out!
Exploring CHIANTI CLASSICO Wines
This tour has Anna, a licensed driver as well as trained sommelier (wine expert), take you out into Chianti to visit 3 wineries, ranging from small and family-owned, to organic and "larger" wine estates. This is an all day tour which lasts approximately 8 hours and requires at least 2 people to book (for a max of 8 people. Cost ranges from 150-250 euro per person, depending on the number of people in your group).
Lunch is part of the deal and includes an appetizer, pasta as an entrée and meat as a main dish, ending with dessert. Make sure to indicate any special dietary requirement when you book (such as being vegetarian, gluten intolerant, etc).
There is flexibility to customize the itinerary once you have booked, but I would suggest you trust Anna's experience to go discover smaller, boutique wineries you would otherwise miss!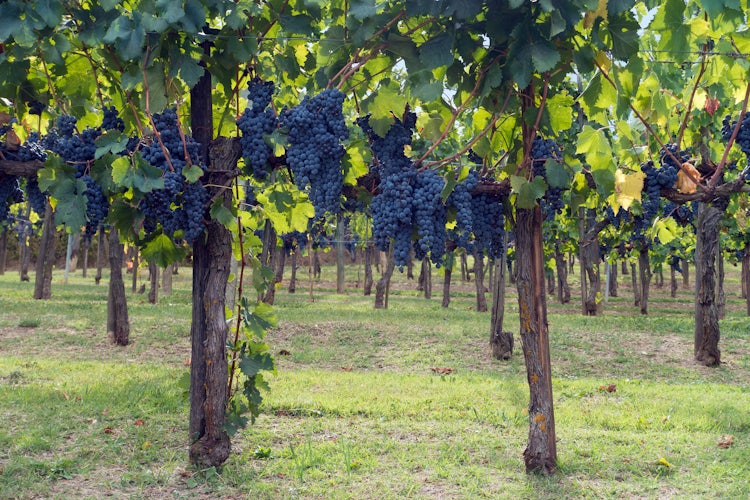 This is the perfect tour for exploring Chianti and doing wine tastings at 2 wineries in the area. The itinerary proposed in this tour includes a stop at the medieval village of Montefioralle before stopping in Greve in Chianti, a visit to two wineries, one of which is near Greve. You can either have lunch directly at the winery or nearby, your driver can suggest a good place for lunch. The tour then proceeds to Castellina in Chianti, to visit the town and ends with a stop at local winery. You will be able to visit the wine cellar and vineyards before doing your tastings.
This tour is perfect for a small group since the cost per person up to 8 people is much less than on other tours, making it convenient for anyone who wants to visit the area in a private tour but with a more limited budget.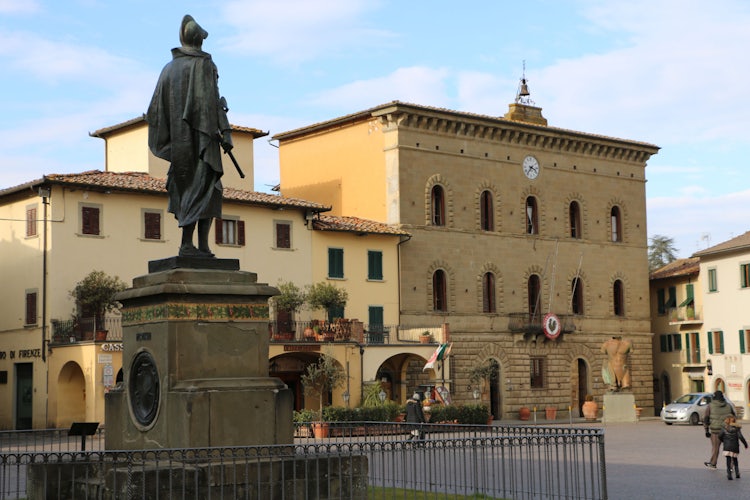 This tour in Chianti tour is for wine tasting (with a stop at a winery in Greve) but actually is for ideal for those who want to visit Chianti and have no car. Your private driver stops in Piazzale Michelangelo as you leave Florence to enjoy the panoramic view of the city, then proceeds the drive down scenic roads through vineyard-covered hills to Greve in Chianti. You will have your visit, tastings and lunch in the area before proceeding your tour across the area, stopping at the medieval hamlet of Montefioralle and at the enchanting monastery/hamlet of Badia di Passignano. You will have a taste of some of the best views of Chianti, enjoying the countryside and drive.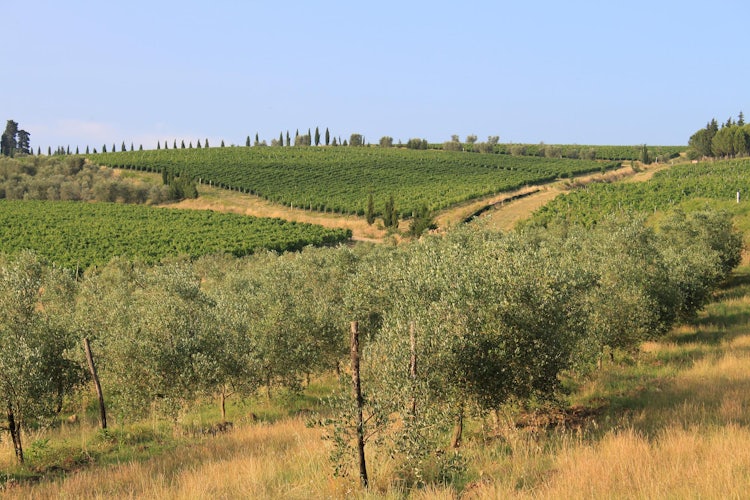 This tour offers a full day in the hills of Chianti with a private driver for your group. The morning starts with a stop at wine-maker Antinori's elegant and modern winery where you will get a chance to visit their fantastic wine cellars and learn about their production. You will enjoy several of their Tuscan wines and Grappa, as well as a selection of fantastic Tuscan olive oils.
Nearby, the Antinori's own a gourmet restaurant right by the ancient Badia di Passignano monastery. You will enjoy a fine full course meal here, with accompanying Antinori wines throughout the meal. Stupendous views are all around!
Your itinerary continues on to Radda in Chianti where you can visit the medieval village before proceeding to your second Chianti Classico winery of the day.
The tour departs from Florence from your hotel and lasts 7-8 hours. It runs year-round for groups up to 8 people. This tour allows infants and children to be part of the group, so works well for families.
---
Tasting Montepulciano Wines in southern Tuscany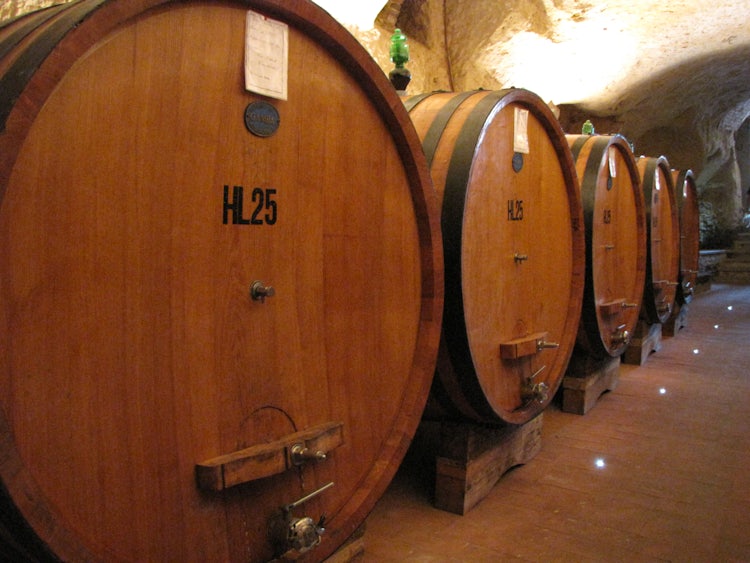 This private tour (up to 8 people) leaves from Siena and heads into the Pienza and Montepulciano area for a day spent enjoying fine wine and food. The tour includes a visit to Pienza and a cheese tasting before heading to a small boutique winery for wine tastings and lunch in Montepulciano. The third winery is a larger estate in the area for more tasting before heading back to your base. This is one of the few tours that allow booking just one person, saying it is possible that unless you don't specify you want to remain private, additional people could be added to your group. So make sure you do specify when booking!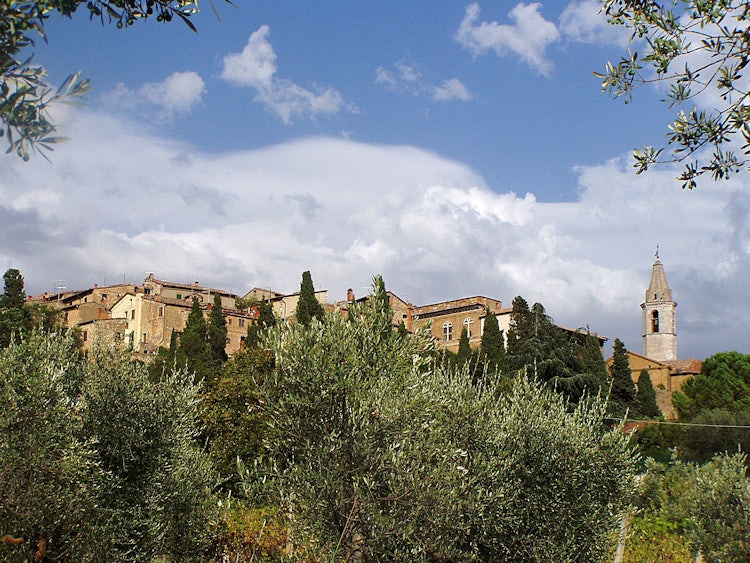 A whole day (7-8 hour) private tour departing from Florence, Chianti, Siena or the local area that will take you again to the Pecorino cheese center of Pienza and to the wine towns of Montalcino and Montepulciano.
Available year-round, this is the perfect tour for a larger group since it can transport from 2 to 15 people. You'll visit a wine cellar in Montalcino and taste Brunello wines before heading to Pienza to visit the town and taste some delicious Pecorino cheeses. A stop in Montepulciano includes lunch and free time to visit the town, before heading to a local winery to taste the Nobile di Montepulciano.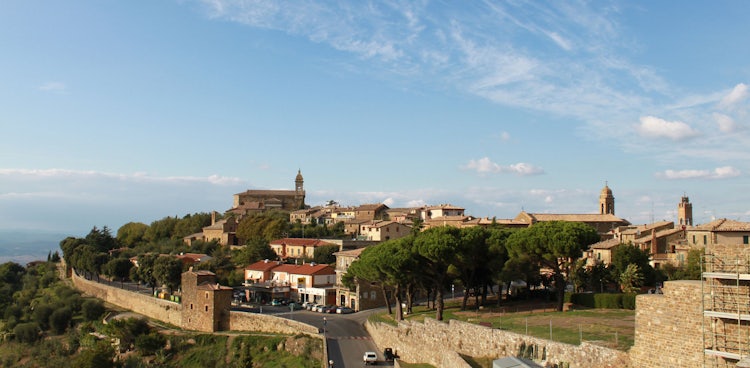 If you want to really experience this wine area in southern Tuscany, then this private tour gives you the opportunity to focus your day on wine by visiting 3 wineries! You will also visit Pienza, but the majority of your time will be spent visiting the wineries and tasting their fine wines.
This tour is perfect for all periods of the year, and for groups of 2-15 people. You can be picked up directly at your accommodation in Florence, Chianti or Siena and everyone can do wine tasting without worrying about driving.