If you would like to experience a bit of the Tuscan seaside and city life, Livorno is a good choice for a day or weekend trip. With its approximately 160,000 inhabitants Livorno is actually the second-largest city in Tuscany. Don't expect a medieval town center as in other Tuscan cities, but be prepared for a port city with great seafood, a charming Venezia-style quarter with canals and beaches that stretch south from the city.
Stay at 26th floor with great views of Livorno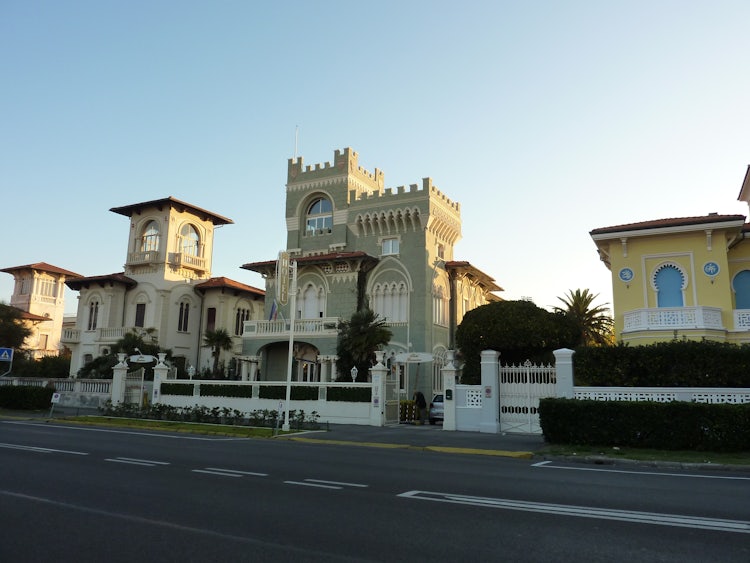 We stayed at B&B Il Grattacielo, which is located on the 26th floor in a high rise block, also known as the skyscraber, at Piazza Matteotti and within walking distance of all sights in the city. From the train station bus number 8 leaves every 15 minutes and takes you right to the door. The room is spacious enough to accommodate 2-3 adults and a baby. You have access to a small kitchen and a terrace (with great views of course), the host, Andrea, is very helpful and the price is reasonable.
Explore life under water at the Aquarium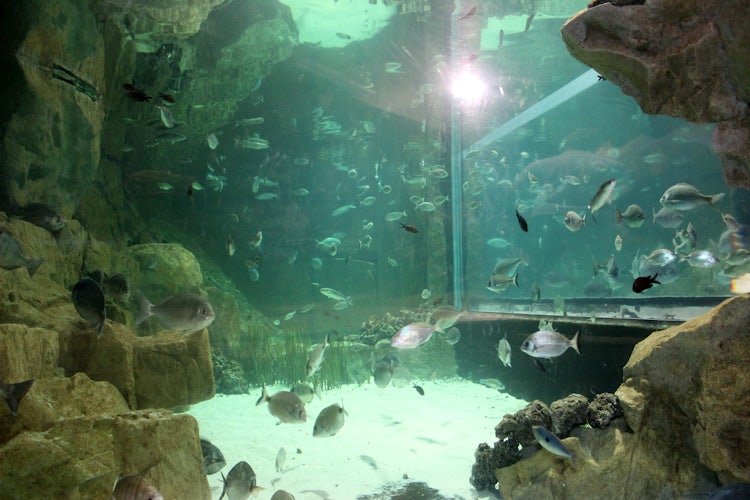 After enjoying your breakfast at the small terrace with views of Livorno, head for the seafront where you will find the Aquarium. The aquarium makes a good accompaniment to the seaside trip and is definitely worth a visit if you are interested in life under water and a must if you are travelling with children.
In the aquarium, you will find the fascinating big green turtles, blacktip reef sharks, beautiful jellyfish and many other colorful and funny-looking fish. For more about the Livorno Aquarium, read our review here.
Seafood lunch
After visiting the Aquarium, walk along the Mascagni Terrace and head back the same way to enjoy lunch at one of the restaurants. Surfer Joe, just by the Aquarium, offers typical fast food type cuisine (burgers, fries and milkshakes) whilst others offer more Italian themed food incorporating different types of seafood. We had lunch at Baracchina Zanzibar, on your right hand side as heading back toward Viale Italia coming from the Aquarium. The food was delicious, service was great and the noise from the street was limited as they have tables in front of the park.
Piccola Venezia and park life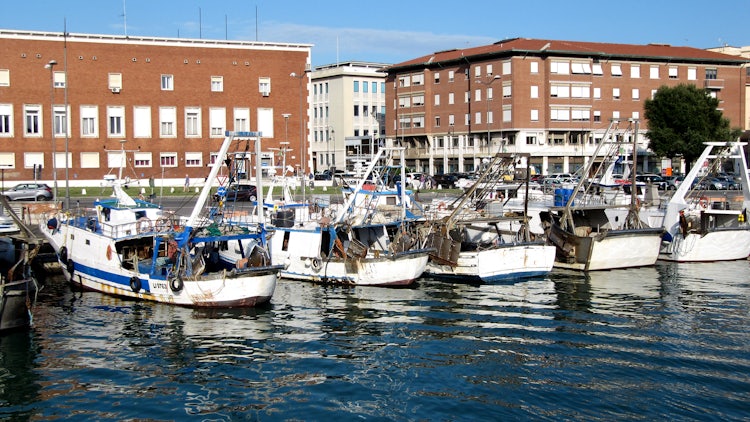 In the afternoon, walk towards Piazza Grande around which you will find buzzing city life. On your way down Via Cairoli, look left and you will see the Synagogue at Piazza Benamozegh. To visit the synagogue you need to schedule an appointment, but the building itself is quite impressive standing out from the Italian architecture. At Piazza Grande take a rest on the steps of the Cathedral (or inside it) and do some Livorno people watching.
Continue to the neighborhood Piccola Venezia which has its name because of its canals. Don't expect Venezia, but enjoy this area for its own charm. Head back towards Piazza Matteotti along the main shopping street Via Cairoli where you will find various clothes, shoes and bag shops. Continue straight on Via Ricasoli/Via Giovanni Marradi and turn right at Via Viale Goffredo Mameli. After 200 meters you will arrive at Piazza Matteotti. If time allows take a walk in the park, which entrance is just opposite the skyscraber. It has a playground, a library, a café and lots of benches for taking a rest.
Dinner at a local Trattoria
For dinner, I highly recommend the local Trattoria La Botteghina at Via Roma 159. It is especially convenient if you are staying at Il Grattacielo as it is 2 minutes walk from Piazza Matteotti. The place has existed since the 1950's which is shown by old pictures and other antiques hanging on the walls making it very charming with a cozy atmosphere. The menu varies every day with the waitress/waiter reciting what is available, so if you are not paying good attention or your Italian is minimal you may have to ask for a repeat! The service is delightful and the food is delicious. You will eat primo and secondo including wine (of the house) and water for around EUR 20 per person. If on the menu the day you are there, I recommend the pasta carbonara with seafood!
How to arrive
By train
It is easy to reach Livorno by train from Pisa (15 minutes, three times an hour) or Florence (app 1½ hour, two times an hour). From the station catch bus number 1 which will take you to Porto Mediceo or Piazza Grande.
By boat
Regular ferries for Corsica and Sardinia depart from Calata Carrara beside Stazione Marittima and ferries to Capraia and Gorgona use the smaller Porto Medico near Piazza dell'Arsenale. Check out these two companies for more information: Corsica/Sardinia Ferries at www.corsicaferries.com and www.sardiniaferries.com and Moby at www.moby.it.