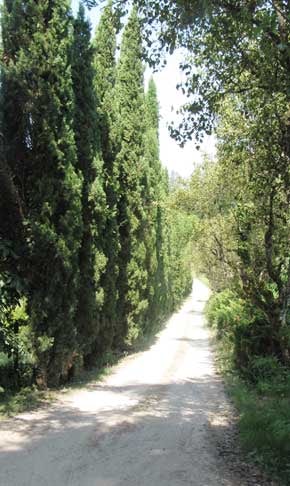 A Family Run B&B
It all started more as a pipe dream to continue the family tradition of farming. Beautiful rich and fertile land, which the owner's wanted to cultivate. And it was love at first site, they came to the area looking with friends and found their home in Italy. The La Topaia seems to bring all their passions together: the land, the culinary delights and just by accident the possibility to share their treasure with guests traveling from all over the world.
The farmhouse is nestled in a little corner, behind the soft hills of Mugello and the sparkling yellow fields of sunflowers promising only the lulling sounds of nature and every once and awhile the exhilarating rumble of the nearby car racing which Mugello is famous for.
Reserve Now at Agriturismo "La Topaia"
I took a quick tour with Matteo, the son of the owners, because they had a full house and guests were coming and going - but even in this brief time together I quickly picked up on his enthusiasm. Not necessarily for the history of the house (which there is plenty of) or for the architectural simplicity (which you can't help by appreciate) but I could see how much thought went into the construction of a B&B that would truly cater to the needs of its guests as he showed me all the secret surprises within La Topaia.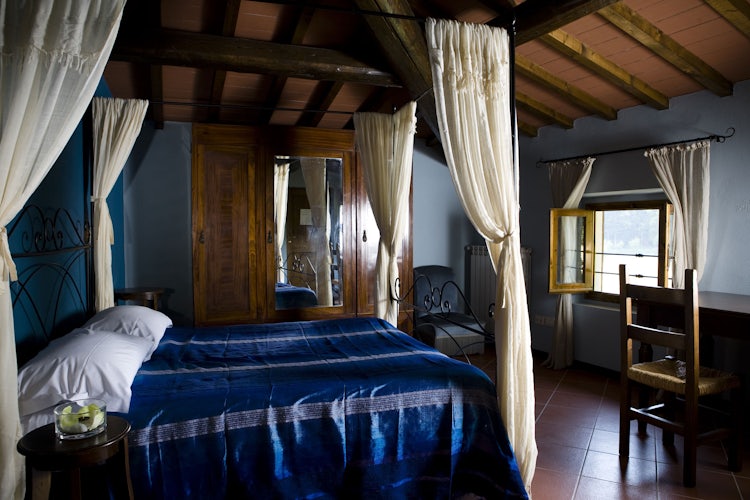 Looking for a bit of History
A review of Agriturismo "La Topaia"
We loved: family run agriturismo with lots of opportunities to experiment in the kitchen
Ideal for: couples, small families and those looking to be close to the car racing
When I finally got them seated in the breakfast nook area - a sweet little room with a lovely stone fireplace, stenciled walls and natural light - I set out to satisfy my first curiosity: the name. The Italian translation has one wondering if there is a story behind it all...apparently there is a story but it still doesn't explain why it is called La Topaia - the mouse nest. The first bits that they dug up on the house show that it may have served as a little Spanish fort on the road to Florence. But the documents are vague and it appears it is hard to verify this information. However, there is still a bit of literary history that is tied to the farmhouse that they are able to document, two poets who found love in an abandoned Tuscan villa for the summer.
Highlights of my Visit:
Highlight: family friendly solutions like the mini suites with a hidden kitchen for a quick meal or snack
Surprise: the mini suites with a hidden kitchen for a quick meal or snack
Favorite: it just seemed like from where ever I stood, I was always surrounded by sunflower fields
I had only three questions for Daniela: What was the biggest surprise you found in the house when you started to restore it? "When we started to restore one of the main compartments we found a piece of an affresco with La Madonna (Blessed Virgin Mary)." I waited for an explanation because this in itself is not really such a big find, so many places have afrescos - she explained that its position was out of character, the piece that they found was close to the ground and appeared to be partly covered.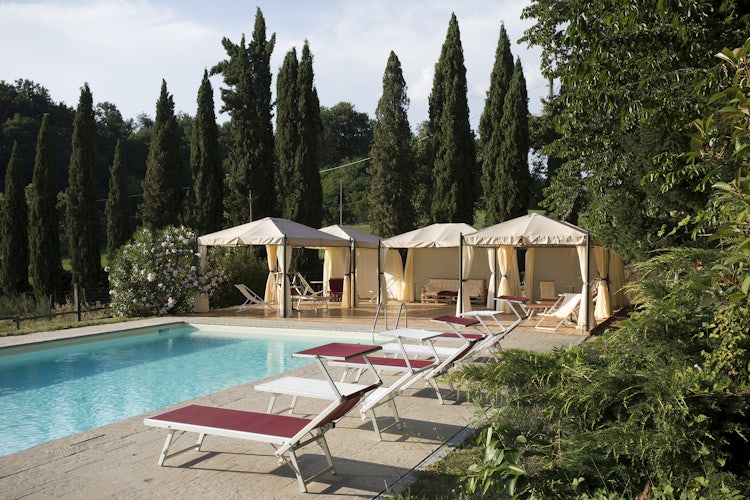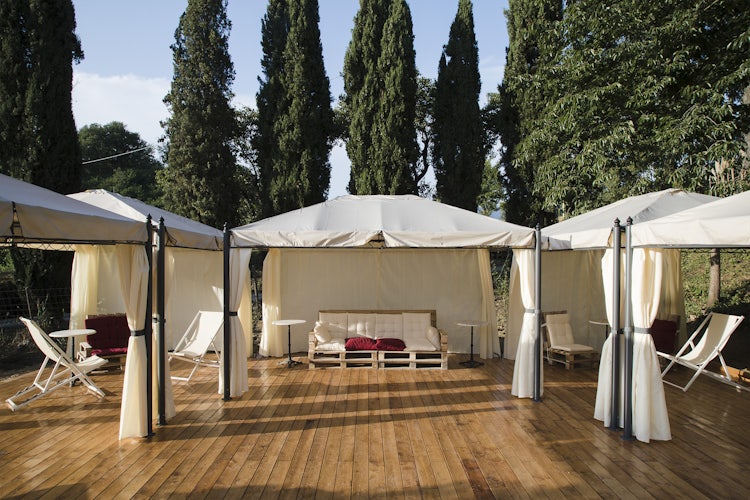 This meant that the floor wasn't the "real" floor and it was then that the strange floorplan of the villa truly came to light, showing how the villa had been built and rebuilt throughout the years.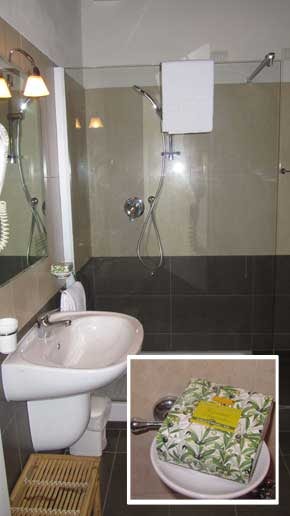 Vibrant Earthy Colors
The decor is an eclectic mix. Typical Tuscan furnishing but the colors were vibrant and strong and the accents were definitely subtle reminders that though the family has its roots in Italy they spent quite a bit of time abroad and brought some of that with them. I especially appreciated the bathrooms which were roomy, elegant without being pretentious and definitely clean.
Matteo pointed out how they offer complimentary toiletries made from real olive oil in the area, something special - and good for you (but of course!) The rooms are set on the first and second floor and are accessible from a classical stone stairwell found in most Tuscan homes.
Family Friendly Accommodations
I particularly liked the thought that went into arranging the rooms. The first set of rooms I was able to peek into while they were preparing for the new guests that were to arrive were two double bedrooms that had a communicating door. Matteo was quite proud of this solution:
"Lots of times families are traveling with small children and they don't want to leave them on their own so we organized these two rooms to be either two private rooms or one two bedroom suite."
The perfect solution to a bit of privacy for everyone, the kids can sleep on their own leaving their parents to enjoy a bit of holiday romance.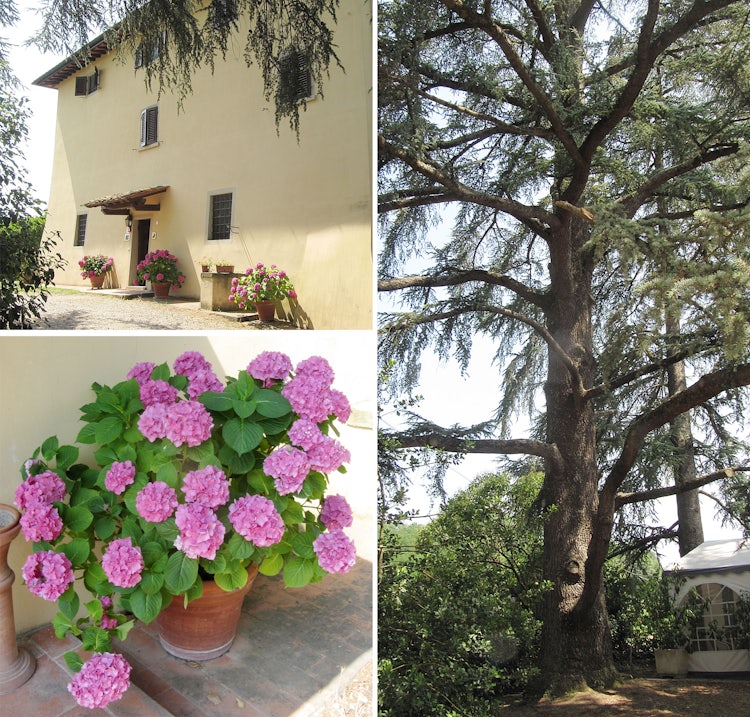 Agriturismo "La Topaia" in a Glance:
Type: B&B (two rooms with mini kitchen)
Location: Borgo San Lorenzo, 4 km (8 min)
Distance: Florence (60 min) & Mugello Racing Circuit (10 min)
Transport: a car is necessary
Rooms: 5 suites (triple), 1 suite (double), 6 double rooms
Sleeps: 23
Type of board: Breakfast, meals & cooking lessons upon request
Then he showed me the two mini suites, which at first glance look like super large bedrooms with a cosy little table for four - until he opens up what first appears to be another set of drawers to reveal a small kitchen. Just perfect for those travelling on a budget, prepare a quick snack or some of the tasty bits that you found on your travels.
Both her and her son had spoken early of their original plan to be farmers - which they still pursue and the results are 36 hectares of cultivated land for fruit and grain. The most recent addition are two hectares of grapes producing a delicious Merlot. The family is ecologically conscious and participate in the region of Tuscany's initiative to minimize the amount of chemicals used in the growing process. I can only imagine that Danila's passion for cooking is partly what pushed them to cultivate the land in this manner.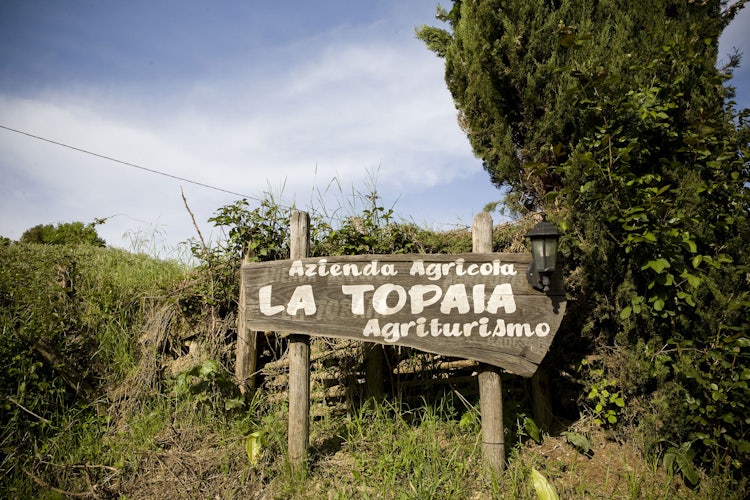 Highlighting Culinary Traditions
Second question: I knew she spent her childhood abroad, so I was wondering where did she learn to cook?
"I grew up in an Italian family abroad but the local recipes and culinary traditions of Mugello I learned while I was here. I love cooking and I love experimenting with traditional flavours, it just seems to come naturally to me to cook." Her pasta and cooking lessons are definitely to be tasted! The family has organized a covered gazebo which is perfect for meals outside - meals which utilize the delicious natural ingredients which abound in Mugello. There is a covered poolside bar, where you can read the paper, get a cool drink or a light snack.
And my last question. Since they hadn't intended to go into hospitality originally, I was curious to learn, What was the biggest surprise once you opened up the agriturismo? Daniela looked at her son, and then looked at me…"that people come from all over the world to see Mugello!" And her voice said it all! It is obvious to them why people should come but it is a pleasant surprise that the world agrees and makes their way to her doorstep - even from as far as South Africa.
Book With the Owner at Agriturismo "La Topaia"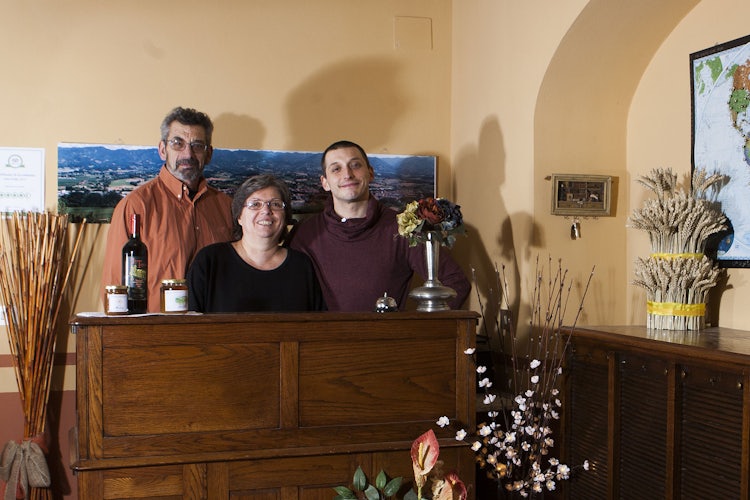 This is a Sponsored Article but reflects the honest opinion and experience of the author. More details »