Choose between historic, modern or old style
...but always excellent
The historical center of Siena has been declared a part of the UNESCO World's Heritage, so there is no reason to be surprised if when you find yourself wandering around its enchanting streets, to find yourself in a state of awe. But, probably, after all that walking you will come back to Earth ...and your stomach will start to remind you it's time to eat!
Have no fear, Siena has a fantastic selection of restaurants and typical local places where you can sit and delight in the specialties.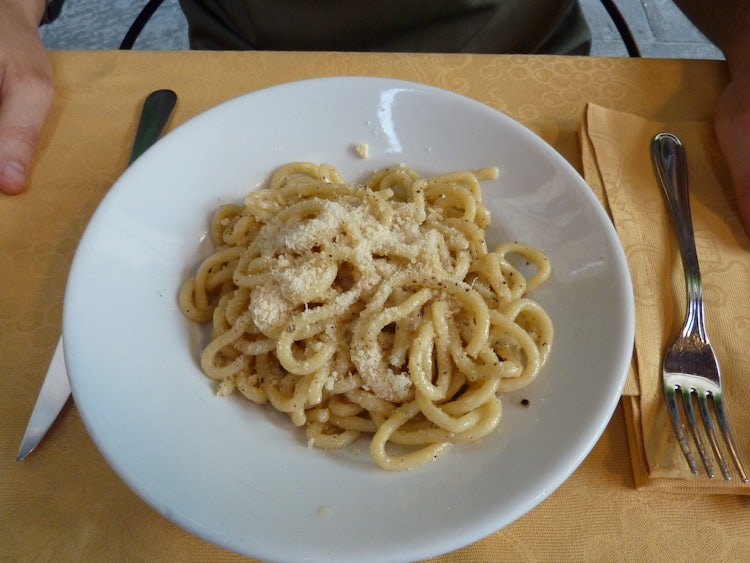 The wealth of recipes, flavors and perfumes is not a surprise, however for the visitor to Siena this could create another problem - finding the right place. And with this I mean a place that has a selection of top quality dishes, perhaps even traditional recipes and...well within your budget! And don't forget, a good location also plays apart in the final decision.
Here is a list of some of my personal favorites in Siena, these are always among my first choices when I visit Siena for pleasure, work or exploration.
1. Boccon del Prete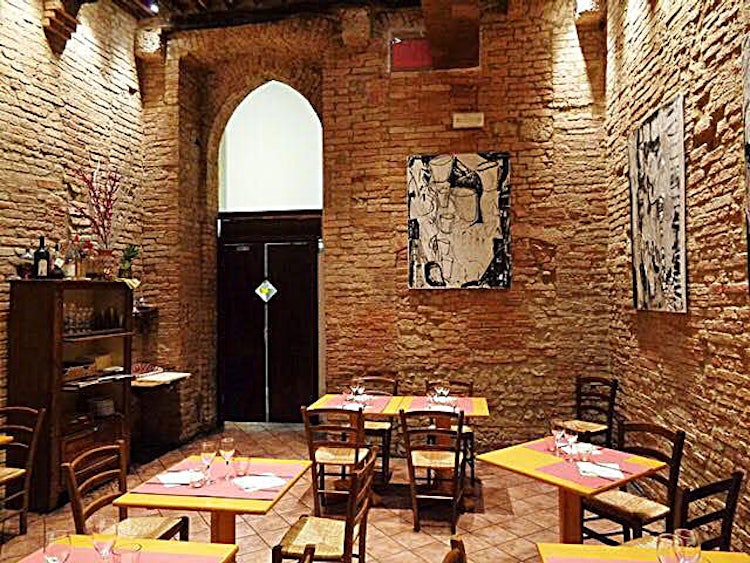 The food is excellent.
Not only do they offer a wide selection of local recipes but their chef has a few delicious creations of his own. The service is impeccable and the staff is attentive and available for your every request.
From the very first moment you enter you feel as if you are at home - after all this is one of the characteristics of an "osteria".
Among the more noteworthy dishes on the menu definitely the Toasted Polenta with a cream sauce and spicey Tuscan sausage. Another favorite is the Pici pasta (like a thick spaghetti) with a sauce of sage and almonds.
Osteria Boccon del Prete
Via S. Pietro, 17
Tel: 0577 280388
Facebook Page
CLOSED on Sundays
As you can see, the dishes are not your typical menu suggestions but they are delicious from the savoury perfume to the last little crumb on your plate. Re-defing classical recipes the chef, combines wholesome delicious ingredients to give a new life to traditional Tuscan meals.
The wines, artisan beers and desserts are also excellent. As for the price, middle of the road...especially if compared with other places nearby.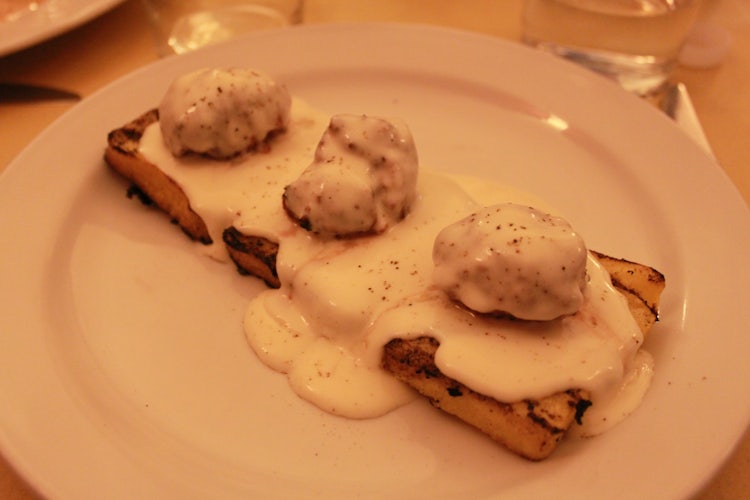 2. Osteria Castelvecchio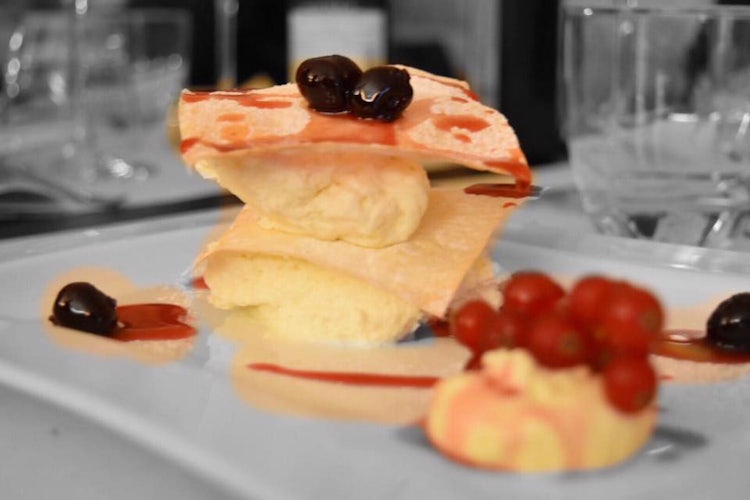 Osteria Castelvecchio
Via Castelvecchio, 65
Tel: 0577 47093
Facebook Page
This restaurant is one of the absolute best, both for the food and for the setting: the historic building in which it is located still retains traces of its illustrious past and in particular, the exposed brick vaulted ceilings. Situated just a bit off the beaten track, but still fairly close to the historic center (much like Osteria Boccon del Prete), it is easy to find. This Osteria offers an elegant and modern environment, above and beyond the normal standards and for this reason, it comes highly recommended. The service is excellent, and it is the perfect complement to the quality of the food. Even with all this, though it can be a bit pricey, I find that it is still within the budget if you are looking for something extra special.
3. Antica Osteria da Divo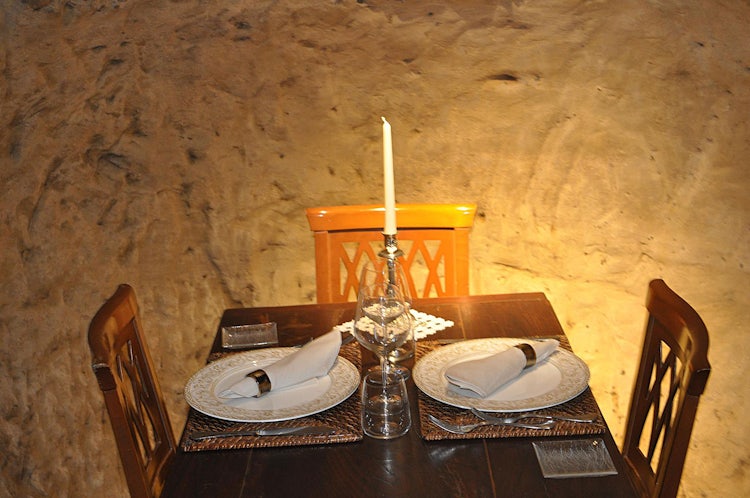 The atmosphere is evident from the moment you walk into the restaurant: unique, welcoming and intimate. The suggestive setting, is romantic and cosy at the same time.
Carved out of "tuff", this restaurant finds itself in the heart of ancient Siena, in what appear to be an underground caves.
Antica Osteria da Divo
Via Franciosa, 29
Tel: 0577 286054 - fax: 0577 284381
Facebook
Always Open
The menu selection is delicious and you can taste that they always use fresh ingredients. The service is attentive and top quality. Chef Pino particularly enjoys showing off his creations personally. The restaurant is great lunch, especially for those who are in Siena for work. Located near both Piazza del Campo and the Duomo, it has an excellent position in a tranquil area of this historic city.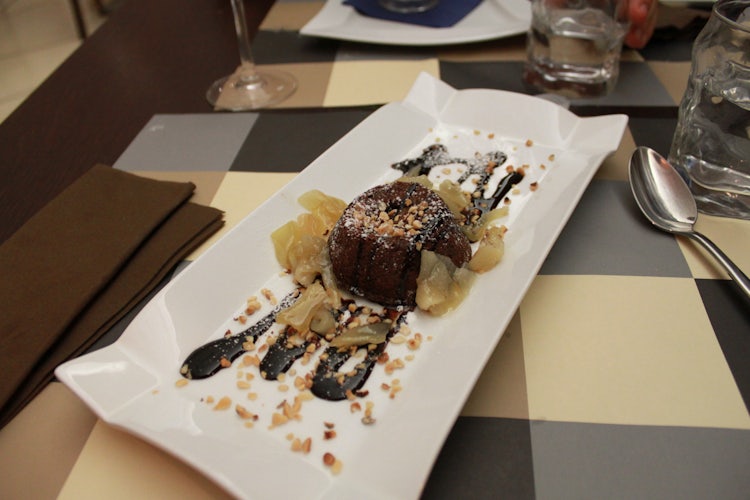 4. Ristorante Enzo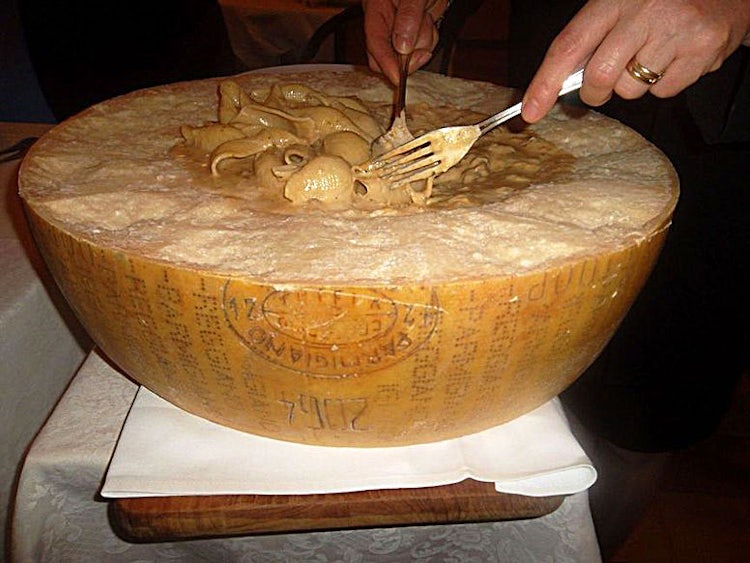 A warm welcome, great service and attentive staff are what greet you at the door - note that all this will definitely compensate for its lack of elegance, modern decor and charm as far as furnishings go.
But you're not here to taste the furniture, right?
If you are looking for delicious combinations, generous portions, fresh ingredients and spin offs of the traditional Tuscan recipes then eating at Enzo may be considered to be "the best culinary experience ever"!
At least as far as Siena goes. The innovation in this restaurant is with the food and the presentation, always giving you something to "ohhhh" and "ahhh" about.
Ristorante Enzo
Via Camollia, 49, 53100 Siena
tel. 0577 281277
Facebook
Browse through the extensive menu to find you favorite dish - and don't be surprised if it is served with the chefs personal "interpretation".
The menu has a vast selection of both fish and meat - most are traditional Tuscan or Siena recipes. Everything is superb from the "antipasti" to the "dolce". There is a wide and diverse wine list and the prices are definitely within a budget.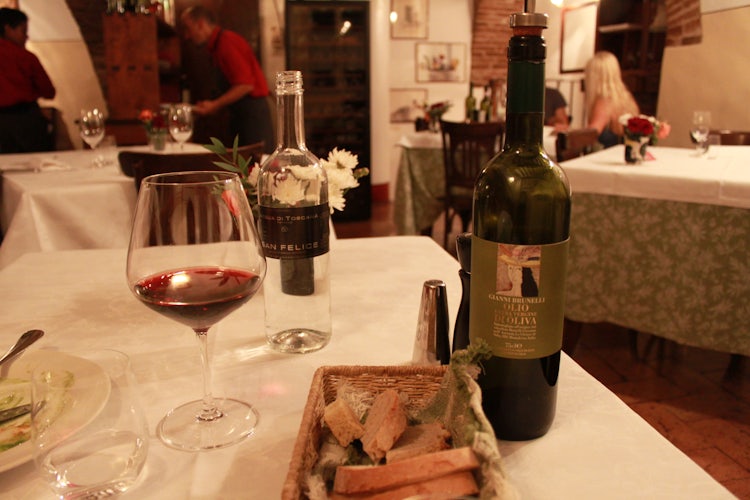 5. Il Cavaliere Errante
Il Cavaliere Errante
Piazza Provenzano, 3
Tel: 0577 222496
Facebook
This is the best place in all of Siena to eat a pizza, a simple plate of pasta and what can typically be considered "street food". The pizza is cooked to perfection and the house wine, served by the carafe, is delicious. I suggest that you check out the antipasto buffet table at lunchtime. A pleasant environment with a warm welcome from the owner and the staff is fun and attentive. They offer outdoor seating, only minutes from Piazza del Campo, and the zone called La Giraffa. Prices are reasonable.
Buon appetito :-)