Perfect for relaxing while enjoying good food & wine
If you love traveling slowly, enjoying great food in a beautiful, tranquil setting, then you'll want to spend a few days at Jamal Amin's Tuscan retreat Villa Poggio di Gaville. The international chef, who has worked and traveled all over the globe, chose Tuscany as his home and guests get the chance to enjoy his fine, creative Tuscan cuisine.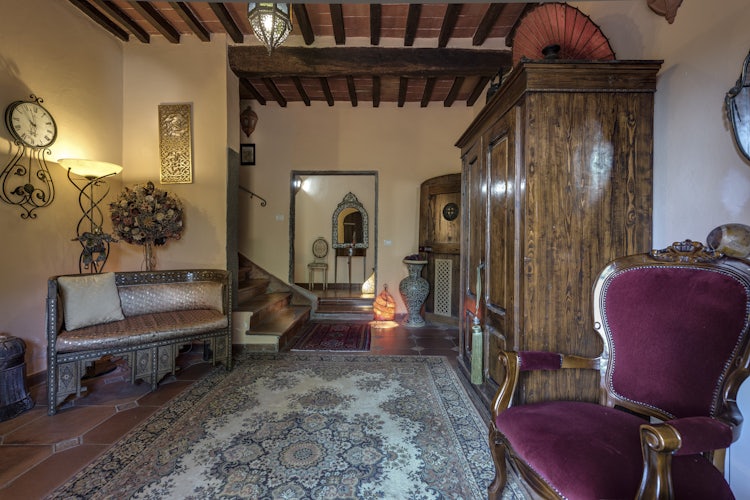 What struck us the most when we visited Poggio di Gaville recently was Jamal's warm, friendly welcome. We were there just for a few hours and yet we were treated as guests. We really wished we could have stayed longer and maybe enjoyed dinner. Jamal's dinners, we've read on other reviews, are one of the top reasons to stay at Poggio di Gaville. He has compiled his recipes and travels in a cookbook titled "Living with Taste" which you will want to have once you've tasted his creations. While there are several other reasons to choose Poggio di Gaville, such as its great location for exploring Tuscany, the peace and tranquility, the beautiful house and furnishings, the main reason why one should stay here is to meet Jamal and enjoy his company and hospitality.
Book Direct at Poggio di Gaville
Relaxing vacation with a splendid host
A Review of Villa Poggio di Gaville
We loved: the quiet tranquility of the villa and welcome of our host, Jamal
Ideal for: everyone! Foodies, in particular, will love the great food and wine prepared by Jamal and his assistants... how about taking a cooking class with chef Jamal? You'll also want to buy his cookbook once you've tried his cuisine!
Your first impression upon meeting Jamal might be that he is a quiet man since he transmits a soothing sense of calm. Whether it is the place or the man himself, soon after you arrive you'll find yourself forgetting the rest of the world and just relaxing, exactly what most of us want to do on a vacation.
You'll soon discover he has a great sense of humor as you find yourself laughing, and learn he is a great listener and conversationalist.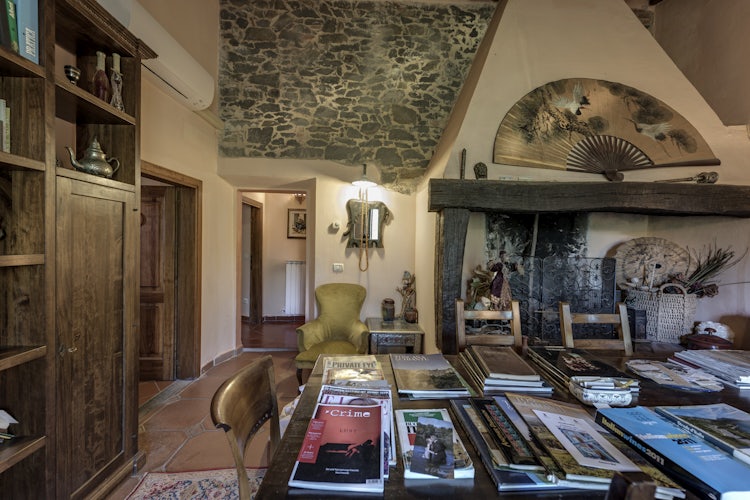 Villa Poggio di Gaville At A Glance:
Type: B&B (Relais)
Location: Figline Val d'Arno, 8.5 km (13 min)
Distance: Florence (55 min) & Greve in Chianti (30 min)
Transport: a car is necessary
Rooms: 11
Sleeps: 26
Type of board: Breakfast, Half Board
Jamal has traveled extensively and has collected beautiful pieces of art and furnishings during his travels which you will enjoy during your visit, as they are spread out throughout and decorate the villa and all its rooms. You'll get to know Jamal better as he walks you through his home and talks about the most important pieces, where they're from and you'll see how each room has become a meeting point of all his travels and, in a sense, of the cultures that continue to meet and cross paths here.
His personality and knowledge as a fellow traveler also come through when talking about Tuscany, as he suggests places to see and visit to guests. Located on the eastern edge of Chianti between the towns of Greve in Chianti and San Giovanni Val d'Arno, Villa Poggio di Gaville is ideal for exploring all of Tuscany: if you head east, in less than 15 minutes you're on the A1 heading north to Florence or south to Arezzo; if you head west, you're driving through the beautiful hills of Chianti wine country. South takes you again through Chianti's rolling hills and woods to Siena in about an hour and 15 minutes (since you'll want to enjoy the scenic drive). You do need a car if you're staying here, as it will make it easier to move around.
Beautiful estate and special, delicious meals
The villa and estate are beautiful and peaceful. There were horses grazing along the side of the driveway as we drove up and the large panoramic pool below the house invited one to go down, enjoy the water and then just rest alongside it. A lake beyond the pool contributes to the sense of tranquility, no noise of traffic reaches us up here.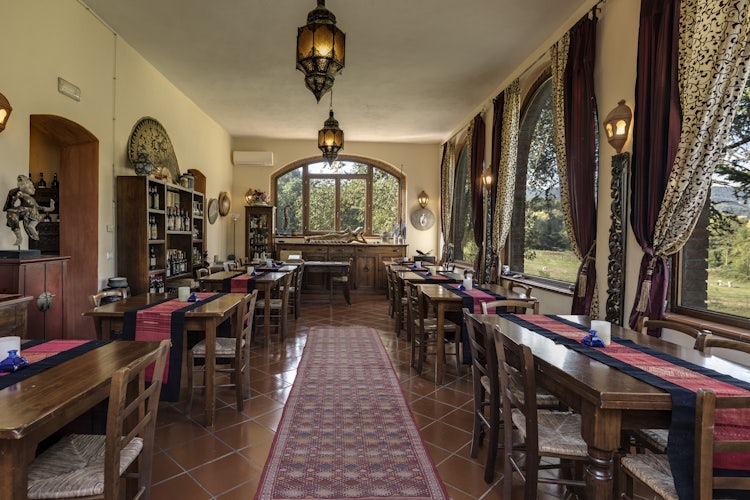 Guests at Poggio di Gaville have the chance to benefit from the special care Jamal puts in the preparation of full course meals every night, with the best wines to accompany the traditional Tuscan recipes as well as creative Mediterranean dishes he and his cooking staff prepare. Dinner is served in the lovely dining room with large, arched windows overlooking the grounds of the estate or on the adjoining terrace. If you love cooking yourself, then a stop here is recommended as you can also enjoy a cooking class with Jamal. He has also written a cookbook where he shares his travels and favorite recipes, once you've tried his cuisine you will want a copy!
Reserve Now at Villa Poggio di Gaville
At Villa Poggio di Gaville, Jamal has a created a great mix of warm oriental and Tuscan design, decoration, cuisine and, above all, hospitality. Time spent here will have you dreaming of coming back soon to visit the new friends you have made.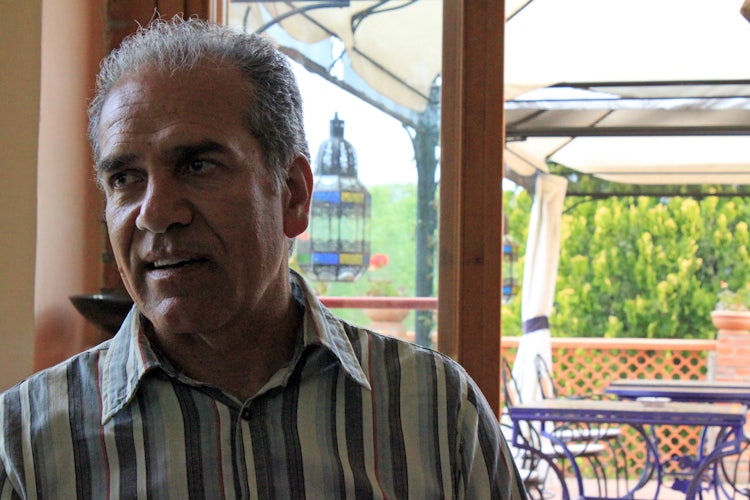 This is a Sponsored Article but reflects the honest opinion and experience of the author. More details »