named after a Pope and built for Utopia
the Ideal City and Palazzo Piccolomini
Palazzo Piccolomini is one of the main architectural feats in Pienza built according to the humanist project of the "ideal city" imagined by Enea Silvio Piccolomini, also known as Pope Pius II.
Did you know?
Enea Piccolomini was born in Pienza in 1405 but it wasn't called that at that time: the town was called Corsignano.
Built in 1459 as a summer home for the pope, it is considered the first example of Renaissance architecture and its back garden the first example of a "roof garden" in the Renaissance.
Enea was a highly intellectual man and scholar and, within a year of becoming pope, he began his dream project of constructing the "ideal" city for man. Being pretty influential, he was able to use his home town as the site of his pet project.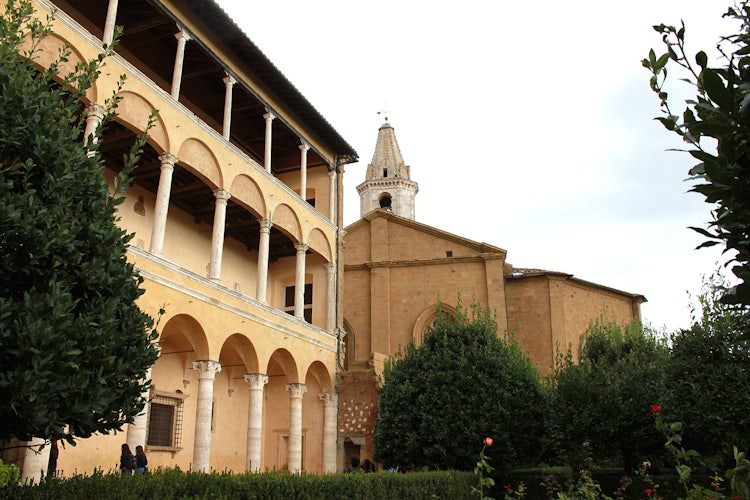 The Palazzo's Architects
In just 3 years, the architect Bernardo Rossellino, student of another famous architect, Leon Battista Alberti, began and completed the construction of the central square in town where you now see the Cathedral of Santa Maria Assunta, the Piccolomini Palace and town hall (palazzo comunale). The city then changed its name to Pienza, city of Pius, in honor of its illustrious citizen. This main square in Pienza is the heart of the small town.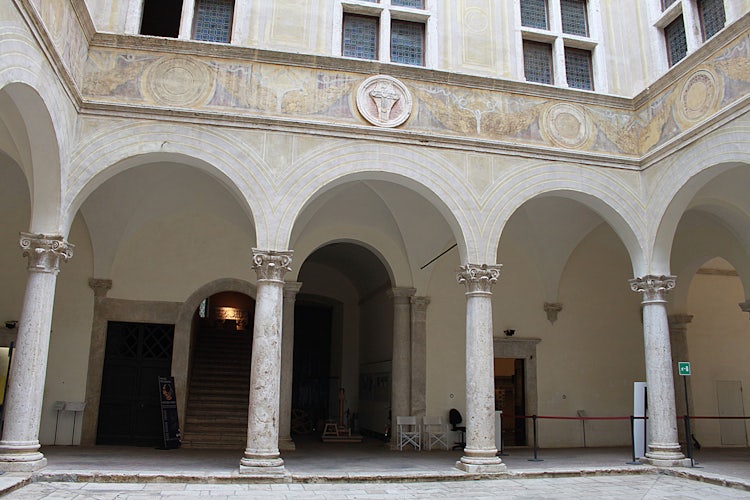 Impressive Stone & Marble
The palazzo's design is square and finely chiselled in stone. Two rows of 23 windows are equidistant on each floor, with an ornamental cornice running beneath the windows and crowning the palazzo. The large door opens onto a beautiful square courtyard, surrounded by a portico that offers shelter from the weather. The building is exposed to provide shelter from heat and excessive cold, making it very suitable for meeting man's comforts. Every single element is harmonious and functional while being aesthetically beautiful. If you see all these elements in other palaces from the Renaissance, remember they were invented here!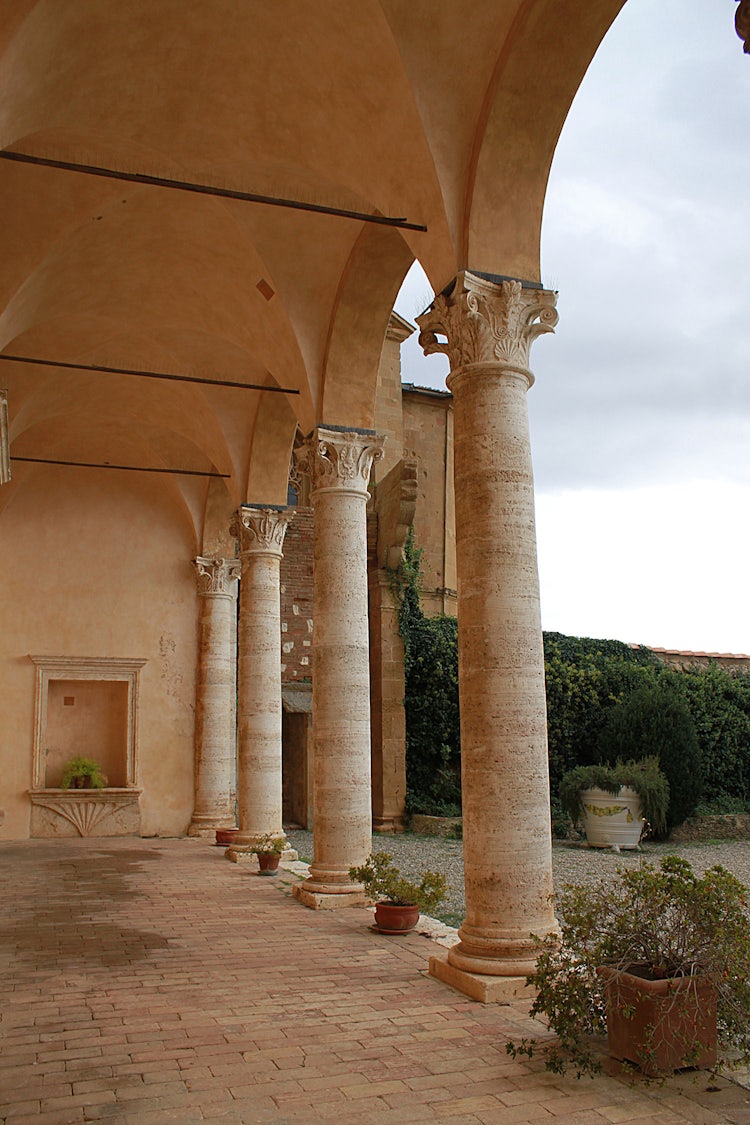 We found our visit to the palace very interesting, as we stepped back in time into a palace that was built as a home and continued to be used as one throughout the centuries up until vey recently (so many today house offices or museums). The Piccolomini family lived here until 1962 and therefore contains its original furnishings. You get to see the dining room, the music room, the room used as an office and library, and several bedrooms, including Enea's. The loggia from the second floor offers an incredible view over the entire Val d'Orcia.
Events and concerts are also hosted in the palace's courtyard, mainly in the summer, providing a suggestive setting for enjoying the setting. But the palace itself, still being private, is open to hosting weddings and other special events - we imagine it would be beautiful to host a wedding here!
View more detailed information on the history of the palace on the official website for Palazzo Piccolomini.