The Wine Roads of Arezzo
The Days of Wine event (also known as "I Giorni del Vino") is a fantastic opportunity promoted by the province of Arezzo in Tuscany especially for those looking for an incentive to focus on the Colline Aretine wine production & their picturesque vineyards.
For more than 8 years, local wine producers in this area have been making it very easy to visit their "cantinas" (wine cellars) and do some wine tasting by organizing a calendar highlighting a different vineyard every Wednesday and Sunday in the months from April/May through October.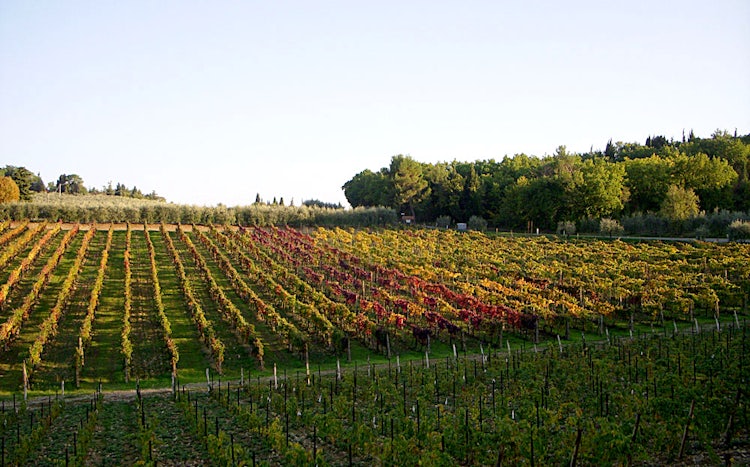 Tuscan Wine Production was at Risk
The once famous wines from the Arezzo area were hit especially hard in 1851 when a parasite from France attached the grapes and devastated production; they were unsuitable for wine. Arezzo was slow to find its way back on the eno-map. The ravages of war (Napoleon, WWI & WWII) and changes in the social hierarchy between landowners and tenants created almost insurmountable obstacles.
In order to make a name for themselves, and to stand out from their winemaking counterparts in other areas of Tuscany, the province started to encourage the revitalizing of local enological traditions and reusing grapes which were considered "at risk extinction" due to (this is hard to believe) lack of interest!
Arezzo and the surrounding territories, though not as well known as Florence or Chianti as destinations, offer a wide range of quaint towns, food festivals (sagras), vacation villa rentals and lots of opportunities to explore the artistic and historic legacy of the area.
Wine Tasting Made Easy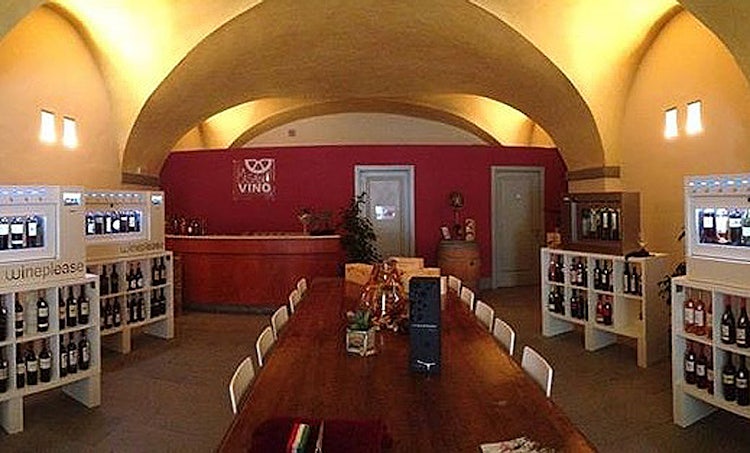 When "I Giorni del Vino" began their wine tasting initiative, they aimed at promoting local producers, their genuine hospitality as well as giving visitors an extra incentive to discover their unique and endearing landscape which produces a wine that deserves to be noted among the "great" classics. However, they also have a permanent location within the city of Arezzo, in front of the Duomo. It is possible to taste wines or learn more about their special events and nearby vineyards with a quick visit as you tour the city.
Unlike Chianti and Montalcino, the Arezzo landscape is not known for its sprawling vineyards and soft hills. Rather it was and still is today, more prone to rows of grapes bordering fields of grain or groves of fruit trees. In fact, since wine was not traditionally produced for everyday use in this area, the vines were often mixed in with a cultivation that provided for daily needs – grape vines sometimes were even hung on trees such as walnut, fig, oak or cherry trees to save space.
The production in this area offers a wide selection of award-winning wines including reds, whites and even a bubbly or two! But this is no surprise because even in the mid-1500's, the area of Valdarno, Incisa and Arezzo were famous all over Europe for its production of their "delicious" Trebbiano – a grape that produces a fruity white wine. Even the area of Casentino, which is no longer a wine producing area, was documented to have a classical red wine: "sincere, even if a little light in color and with a slightly bitter yet solid flavor."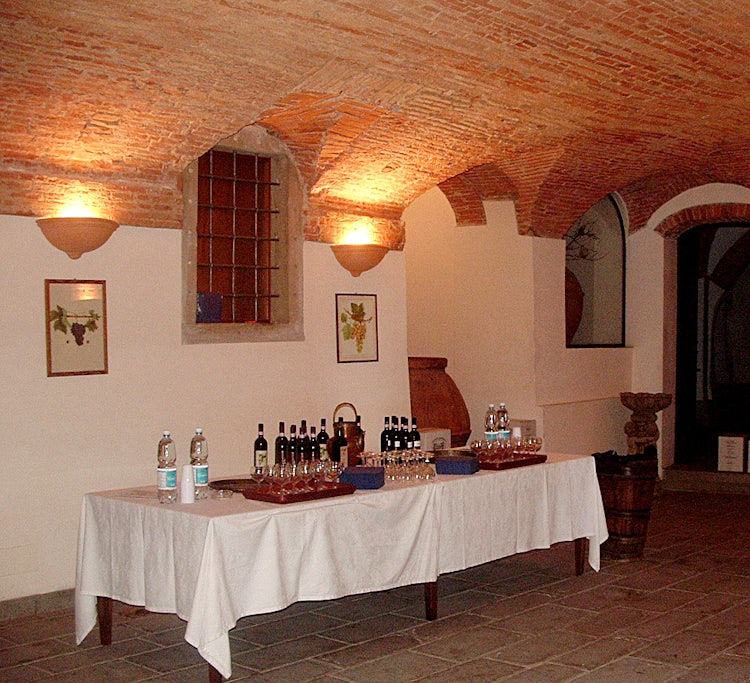 It's Not Just About the Wine
Especially appealing about this initiative is that instead of everybody concentrating on opening the same day (leaving the wine tourist with the hard decision of where to go first), the wine producers have selected two days of the week (Wednesday & Sunday) from 3pm to 7pm as a fixed appointment. Each participating vineyard has an assigned day where they can "show off their stuff" which in many cases includes more than just a glass of wine.
I loved: fixed prices & no reservation is necessary, each vineyard has its own day making it easier to decide where to go, set dates from May through October.
Take into Consideration: it is a little further to drive in most cases, requires a bit more planning depending on where you're staying.
Since Arezzo didn't originally focus their agriculture on producing just wine, you will find that many of the producers actually have a side line. Between raising sheep for wool & cheese, growing peaches, plums or berries or following the bees to harvest their honey, it is possible to sample local home-grown specialties while sampling their wine selection. This event lasts all spring, summer and, most of all, starting in late April or early May and proceeding until mid-October – so no matter when you have planned to visit Tuscany, you will be sure to find someone open with a quality wine tasting.
You can go to the official site for the Strada del Vino di Arezzo to get more info on each of the wineries that are participating.
For 2022, the dates are May 4th through October 2nd.
Enjoy!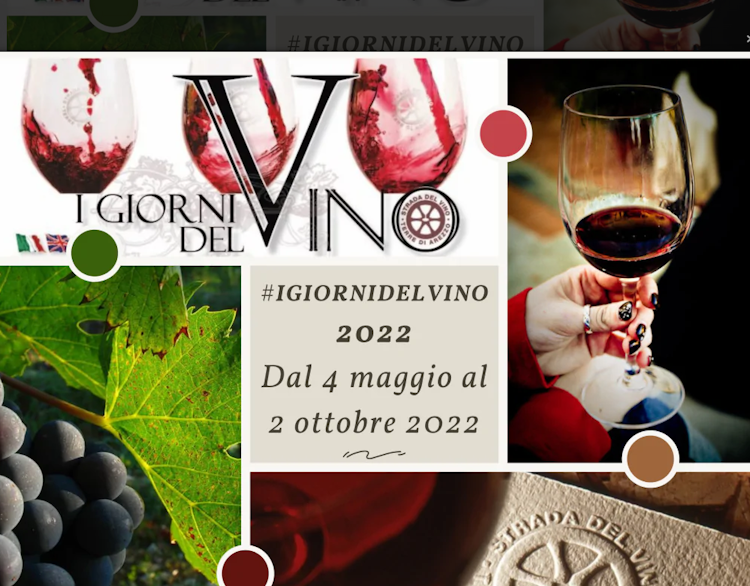 Last update: April 13, 2022