Maximize your Itinierary
Do you have just 3 days to visit Tuscany?
Even though three days limits the amount of travel you will be able to do, you can still discover some of the classic destinations in this beautiful region in Italy. Divide your time between the iconic cities and use your travel time from one place to another to appreciate the stunning and diverse scenery.
And if you are traveling without a car, we have a few great ideas to make the most of your time while in Tuscany using public transport or quality private tours.
Here you find suggestions and ideas for planning your unforgettable holidays in Tuscany.
Day 1: A day in Florence
Florence cannot be missed when you are visiting Tuscany. This city, renown as the cradle of the Renaissance, has so much to offer that often even Florentines don't know everything about their own city.
In any case, while one day isn't a lot, it still offers an opportunity to see and experience Florence and several of its major riches. Florence's historical city center, where most of the main monuments and museums are located, is small and walking is the best way to visit it. The list of Top 10 in Florence certainly includes Piazza Duomo with the splendid Cathedral of Santa Maria del Fiore, Giotto's Bell Tower and Baptistery.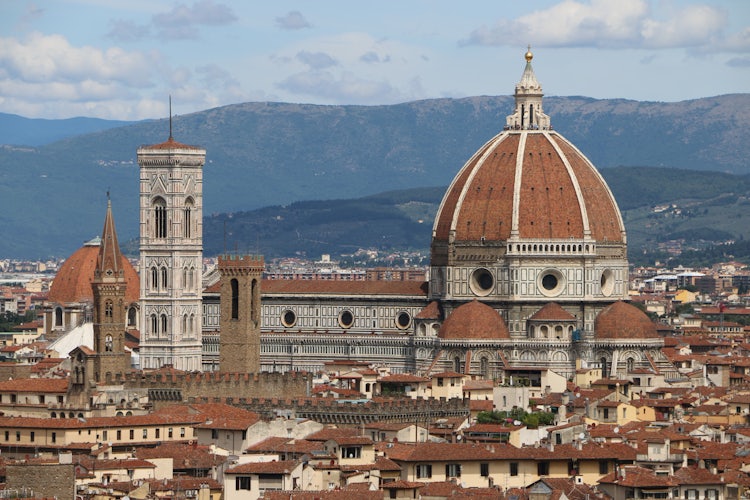 Within a few minutes walking distance you can also visit Piazza della Signoria overshadowed by the imposing Palazzo Vecchio and the beautiful statues present in the Loggia dei Lanzi. Then there is the Uffizi Gallery and the charming Ponte Vecchio.
While in Florence make sure you taste the fabulous gelato and the traditional bistecca alla Fiorentina.
If you want more information and suggestions for visiting this beautiful city, read this article on Florence in two days.
Day 2: A day in Chianti and San Gimignano
Another must-to-see in Tuscany is certainly the Chianti region. The breathtaking landscapes, good wine and delicious food have to be visited and enjoyed.
The gentle and green hills spotted with vineyards and olive groves are the perfect panorama for your pictures, with stunning medieval villages and castles sitting atop the hills. Some stops along the way: Greve in Chianti and its interesting shaped square, Panzano and its fortress, Castellina and its ancient walls.
Driving back to Florence we suggest you stop at San Gimignano. This charming medieval town is well preserved and is famous for its numerous towers that create a unique skyline.
During your visit, we recommend wine tastings in local estates whose small production might not allow for exporting abroad. The Chianti wines remain excellent nonetheless and merit discovering. You can read more about Chianti wine tastings and how to spend one day in Chianti for more ideas.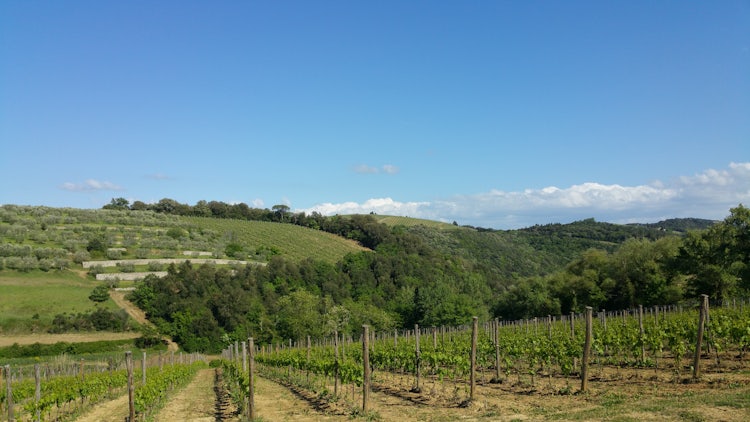 Day 3: A day in Siena
Siena, like Florence, merits being included in your short stay in Tuscany. Not just for the art, the architecture and history but also for the small town feel, the magical skyline and the hospitality.
This enchanting art city, where the famous Palio takes place, offers many beautiful things to see and to do. First, the stunning Piazza del Campo with its imposing Palazzo Comunale and Torre del Mangia is the center of the town. Walk a few stairs up and visit the magnificent Duomo which dominates Siena's city center.
For one day itinerary in Siena look at these other suggestions on what else to visit in this charming city, including its museums and monuments.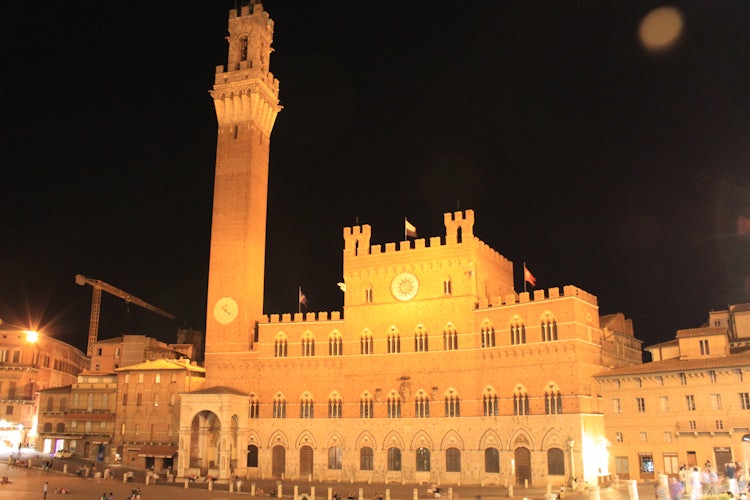 Been There, Done That?
Already visited some of our suggestions on a past trip to Tuscany? Have the chance to stay longer in Tuscany or you are just looking for other ideas in planning your Italian holidays? Then you should have a look at our itinerary for a week in Tuscany.
Or look at mixing things up just a bit and substitute either Siena or Chianti above with:
Lucca & Pisa : these two cities are easily reached by train and combine well for a full day trip outside of Florence. Featuring the famous leaning tower of Pisa and the fabulous walled town of Lucca, these two towns are small and easily done by foot.
Valdorcia : you can tour the scenery by car or take a bus from Siena to one of the many small towns in the area just south of the city. Wine tastings, cheese farms and photo opportunities a wait you.
Arezzo : Just a train ride away, this quaint town is packed full of things to see, places to visit and delicious, typical restaurants. Walk the entire city in little of an hour view the Roman amphitheater and the Medici Fotress.
Tuscany is certainly an endless discovery of beautiful things to both see and do. It is the perfect destination for your unforgettable holidays in Italy.