Giardino dei Tarocchi
color and whimsy on the Tuscan Coast
In the surroundings of the charming Capalbio in Maremma is the impressive Tarot Garden built by Niki de Saint de Phalle in the second half of the last century. The Garden displays the huge and beautiful sculptures by the French artist which depicting the 22 Major Arcana of the Tarot cards.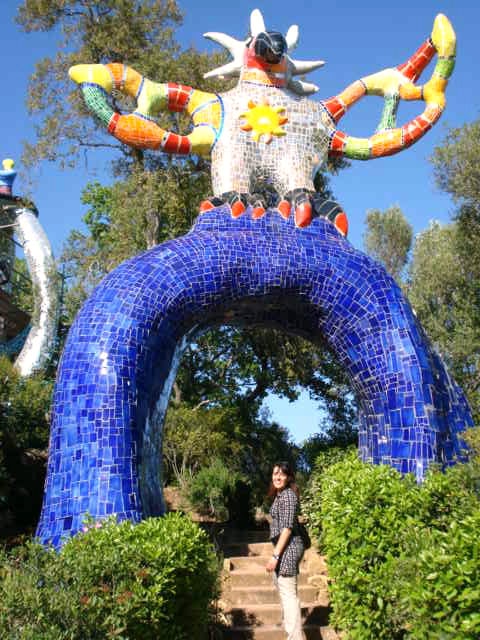 The Garden was the result of the wish to express Niki's idea of a "small Eden where man and nature meet". She took inspiration from the beautiful Park Guell by Gaudì in Barcellona, Spain. She chose a small plot of land in the wild Maremma and located in Gravicchio just a few kilometers from Capalbio.
She created and personally built the great statues for the Garden. The 22 Major Arcana have a steel soul covered by concrete with mirrors, colored glass and ceramics. She worked at this colossal work for over 17 years, collaborating with many important contemporary artists, including Jean Tinguely who is also her husband.
The sculptures represent the personal artist's view of the symbolic and esoteric Tarot cards, one of her great passions. Their arrangement is suggestive and evocative, the artworks an expression of the artist's life story.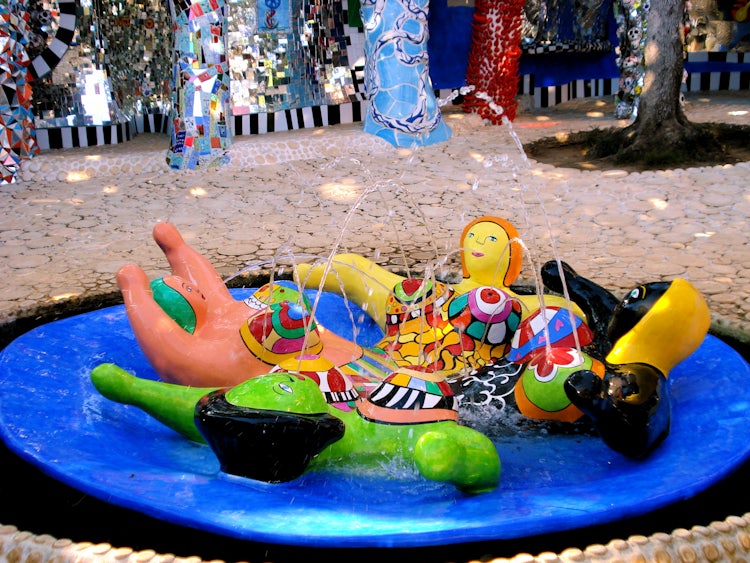 How to Arrive
Located south of Grosseto in the Maremma. Catch the highway E80 heading south. Exit toward Chiarone Scalo/Pescia Fiorentina and travel for approimately 1.2 km, then turn left onto Str. Garavicchio. The park is only about 200 meters on this road.
The Empress is probably the most representative sculpture. Portrayed as a large woman-sphinx, this artwork was also where Niki lived while working on the garden.
And then The Justice, encasing a sculpture inside by Jean Tinguely depicting iniquity imprisoned by a huge lock, the Tree of Life, whose branches are snakes and whose trunk is covered by designs and texts by the artist.
Then there is The Devil, The Magician, The Sun, The Wheel of Fortune and all the rest of the Major Arcana.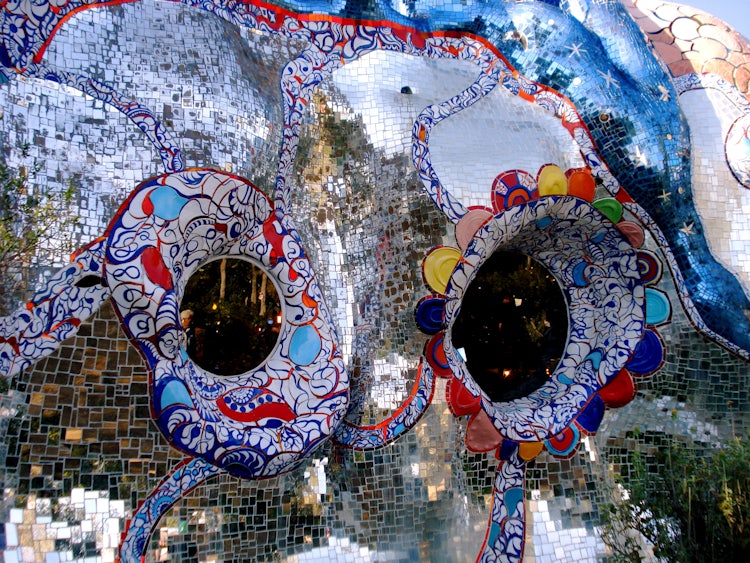 The Tarot Garden is a magical, amazing place, a small Eden in Maremma that we fell really deserves a visit.

View photos of Tarot Garden! »