You can Find Every Type of Wine Close by
Given the city's superb location between the Chianti region directly to the north and the Vino di Nobile and Brunello di Montalcino areas straight to the south, Siena is perhaps the best place to find just about every style of Tuscan wine produced. The wide selection of DOC and DOCG wines produced all over the province of Siena includes some of the most renowned wines in all the world, mainly red ones (Brunello di Montalcino and Vino Nobile di Montepulciano come first, but the others - Chianti, Chianti Superiore, Chianti Colli Senesi - are not any less), but also white, as the Vernaccia di San Gimignano, the Tuscan white par excellence.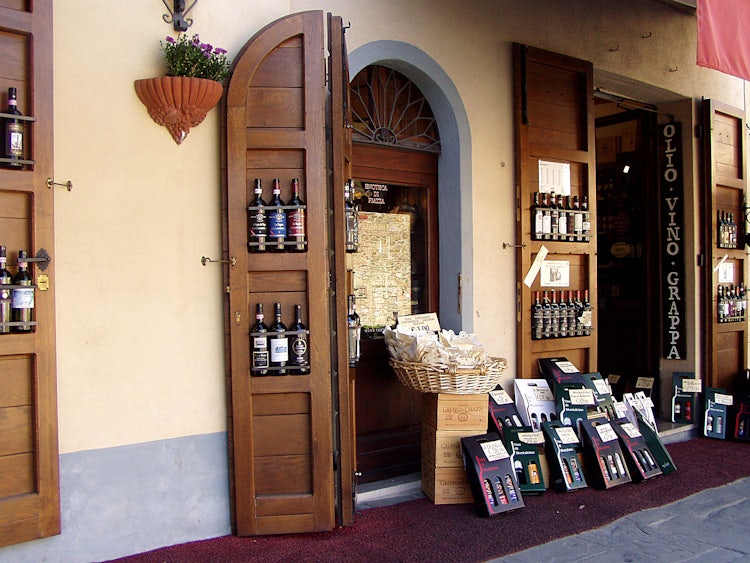 The Best From in Both Sides
Chianti is an area geographically located between the provinces of Florence and Siena and divided into 7 sub-areas, among which there is Chianti Colli Senesi: this territory is completely located in the province of Siena and includes some of the most important and prestigious wines ever, like Brunello di Montalcino, Vino Nobile di Montepulciano and Vernaccia di San Gimignano.
In short, wherever you go in the province of Siena, you'll find a different superb wine to try out, but almost all wine bars offer a wide selection of wines, including all of the Siena area of production and some coming from other locations of Tuscany and Italy as well.
Below I am focusing on the city of Siena and what are you going to find if you want to do some wine tasting in the historical center. Obviously, there's plenty of wine shops that will offer you a glass of wine or two and wine bars where you may try out different wines served with some local specialities, such as cheese, ham or salami, but the real point is always the same: to find the right place!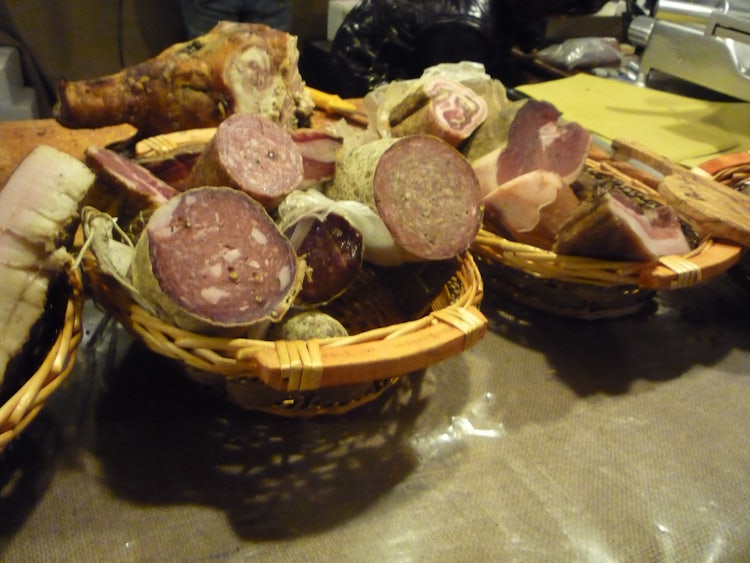 My Top 4 Suggestions
1. I will start with my personal favourite, Aimone Piazzi's Cantina in Piazza. Aimone's palate is impeccable and he deals only with the best producers. Cantina in Piazza is a smallish enoteca but maybe the very best in the area, like a hidden treasure in the city. Wide and nice range of wines among the best ones of Tuscany. Good price and nice owner.
Cantina in Piazza
Via Stalloreggi 15 (just across from the Hotel Duomo)
www.cantinainpiazza.it
2 & 3. Another wine shops worth a visit is the Enoteca San Domenico, which, as you might expect, is just across the street from the church by the same name; they have a broad selection of local wines and products. The owner that originally opened that enoteca is now running another wine shop, Enoteca Palazzo Piccolomini, located at a stone's throw from Piazza del Campo, which we also recommend visiting for their good value but high quality products.
Enoteca San Domenico
Via Paradiso 56
Enoteca Piccolomini
Via Rinaldini 1
www.enotecapiccolomini.it
4. Finally, Le Bollicine, just off the Piazza del Campo, at the corner of Via Rinaldini and Via Banchi di Sotto, has a very large selection of wines and is very reasonably priced.
Le Bollicine
Via Rinaldi 11
That said, there's nothing left for us to say but...have a wonderful experience with Baccus' Tuscan gold! :-)