Have you ever thought of discovering Tuscany by bike? I bet you have dreamt of Florence, Pisa and Siena many times…but what about Lucca and the area surrounding the beautiful walled town?
Surrounded by high walls from the Renaissance, Lucca is a little jewel worth discovering. Known as the "city of the 100 churches", Lucca is ideal for discovering by bike and a great base to use to explore the area all around the city.
Follow us on this new adventure: a cycling holiday of 7 days in Tuscany completely on bike based around Lucca. By the end of the week, you'll feel like Lucca has become home... and it will difficult to leave!
Day 1 - LUCCA
Plan your arrival in Lucca and take the time to settle in. Staying in the center of town is ideal so that just stepping out the front door you have Lucca's narrow, winding streets at your feet. Take a walk (or your first ride!) along the walls (whose origin really go back to Roman times) that enclose the town to have an enchanting view of all of the sights.
Lucca offers a great selection of restaurants and "osterie", where you could eat typical dishes such as the "tordelli lucchesi" or the "Zuppa Frantoiana", a vegetable soup.
One of my favorite places, where I often go, is Ristorante/Pizzeria Gli Orti di Porta Elisa. This little jewel will be a very tasteful discovery for either lunch or dinner. In its internal veranda, you can sit and taste some of their specialties, such as their assortment of typical cheeses served with honey and jam or the vegetable soup with polenta!
Day 2 – The APUAN ALPS
Time to get on the saddle and head of Lucca! Today, you head north into the Apuan Alps to Bagni di Lucca, a beautiful town well known for its thermal springs, panoramas and architecture of its buildings, which increase the charm of this town. After a smooth climb, the hilly countryside will leave you breathless!
In Bagni di Lucca, take the time to visit some of its historical buildings, such as the old Casinò, where princes and nobles used to gamble, or the Ponte delle Catene (literally, the Bridge of Chains). In this village, you will find lots of elements that reminds of an ancient English past, due to a large presence of British in the area.
Total km: 77km, G+ 1501m, max height 896m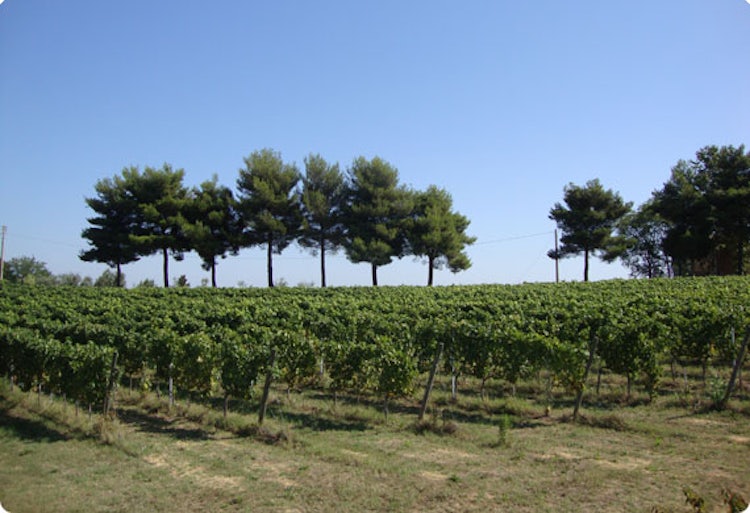 Day 3 PISA and MONTE PISANO
Next day, wake up early and begin to warm up; today you go to Pisa! Once you arrive, visit the Piazza dei Miracoli to take a photo of the Leaning Tower and to relax a little before starting the real cycling challenge: the trip up to Monte Pisano. From the top of the hill, in good weather, you could see Pisa and Livorno.
An interesting tidbit about Pisa's Baptistery: search for the small, golden lizard on one of its doors. Not so long ago, anyone who needed it but students in particular, used to go there specificially to touch it when they needed luck – for an exam or whatever it was needed for! Unfortunately, it's now forbidden to touch it but you can see still admire it ;-)
Ride: 65km, G+ 897m, max height 881m
Day 4 THE MARBLE MOUNTAINS
Today you engage the most difficult route of the week, so make sure to get a good night's rest! The trip actually starts with a very smooth 35km as you head to the little villages near the marble mountains and then climbs steeply for the next 25km as you reach the altitude of 927m. But trust me, along the road, you will have the time to enjoy the panorama of the marble mountains, the town of Castelnuovo di Garfagnana and the Serchio Valley.
Where to stop for lunch? Have a tasteful break in Castelnuovo di Garfagnana at either l'Aia di Piero or Il Vecchio Mulino, both are perfect places to eat! Passion and excellent ingredients in what they do transform even the simplest sandwich into something incredible.
Ride: 130km, G+ 1553m, Max height 927m
Day 5 THE MONTE SERRA
After the achievement of climbing so much, the following day is an "easy" day to give your legs times to rest a little. Not completely, since we suggest you head out on the steady climb up to the top of Monte Serra, a well known destination among cyclists for its hills (and which offers a good view of the area, too!). There is only one important piece advice for anyone heading to Monte Serra: be fit!
Ride: 56km, G+ 901m, Max height 851m
Day 6 "COLLINE LUCCHESI"
Are you tired yet? Just two more days to go. Follow the road through the hills to ride to Monte Pitoro, another star among bike lovers thanks to its "participation" in the annual race "Gran Premio Città di Camaiore".
Today, the difficult part of the ride will be choosing where to stop to eat as you'll be riding along the "Strada del vino e dell'olio", the wine and oil route that surrounds Lucca. Riding along the route, there are many farms and wineries offering the perfect break, with local products to taste along with a glass of wine... just remember, only one glass as you are supposed to be riding!
Ride: 91km, G+ 1549m, Max height 439m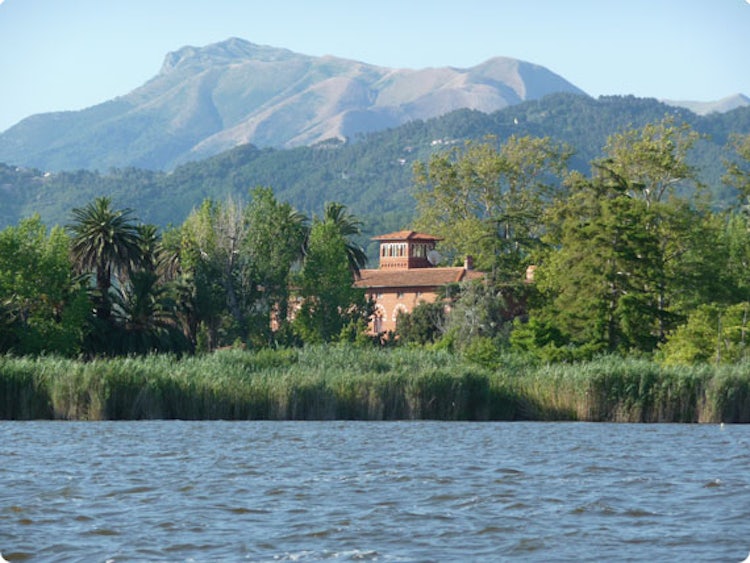 Day 7 MASSIACIUCCOLI LAKE
Last day, so your last effort: a ride around the shore of Lake Massaciuccoli where you can also visit the Oasis LIPU Lake Massaciuccoli, a protected preserve that offers various routes hiding incredible natural treasures.
Your return to Lucca will be through hills covered in olive groves, a last chance to admire the beautiful Tuscan countryside on bike. Make sure to treat yourself to a Lucca speciality: after dinner, go to the famous Pasticceria Taddeucci on San Michele Square and ask for buccellato, a cake made only in Lucca to take home a little piece of town.
Ride: 68km, G+ 1009m, Max height 409m
The Week in Numbers
Be very proud of yourself!
Total km: 487km
Altitude average: 733m
G+ stands for difference in altitude.
Where to rent bikes in Lucca
There are several bike rental places in Lucca that rent by the day located near the gates along the city walls, but the bikes offered there are more adapt for easy strolls around the walls. For a multiple cycling itinerary as proposed above, you need professional, quality road bikes which you can rent from more specialized bike shops.
On your own or with a little help
You can definitely plan the 7 day itinerary on bike above on your own, but if you're interested in a complete package, Europe Active is a tour company with an office in Lucca dedicated to organizing cycling holidays with itineraries such as the above and providing all services, including bikes, accommodation, transportation and assistance. If you're interested in a cycling package, contact Europe Active and mention code: DiscoverLucca13 to get a special deal for visitors of DiscoverTuscany!
Photo credits: EA staff