5 Great Reasons to join a Bike Tour of Tuscany
Touring Tuscany by bike is widely considered one of the best ways to see it all: the gorgeous landscapes, the centuries-old culture, delicious food and great wine, and its incredible people! Cycling through the valleys, vineyards, and hills of Chianti, Val d'Orcia and Cortona will offer you a once in a lifetime opportunity to experience one-of-a-kind sensations and vistas and create memories. This large region features practically an unlimited number of itineraries to choose from, and twice as many vineyards, restaurants, cafes, and towns to add to your route. Though basically an uncomplicated activity, biking while on vacation gives rise to a series of planning obstacles that you can easily overcome if you choose the right bike tour for you!
Are you used to doing it on your own? Undecided if an organized bike tour is the best solution? Here are our five great reasons why you should consider a bike tour.
1. Get up close & personal with Tuscany's iconic landscapes
Undoubtedly one of Tuscany's claims to fame is its fabulous landscapes and if you think it is amazing on a postcard, then just imagine it up close and personal. Do you know where to find that picture perfect spot on the roads of Tuscany such as the one below? Who better to help you find them all than someone who is familiar with the lay of the land: an expert guide that knows the region well.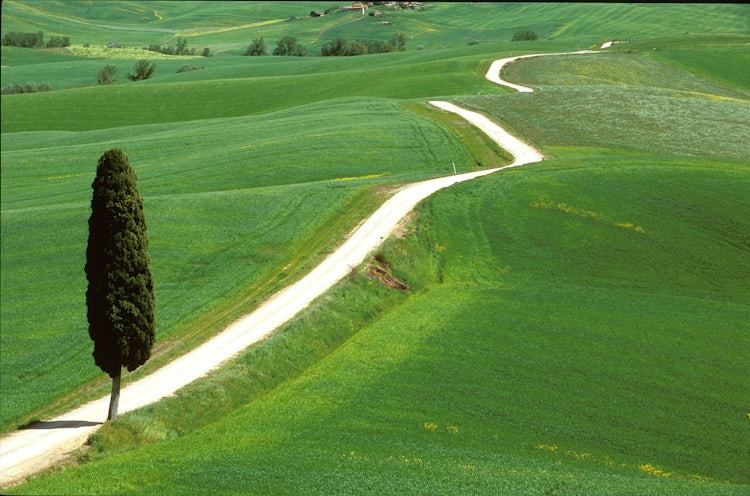 Cresting a hill in Chianti and being greeted with hectares of vineyards, curving around the back roads to find a huge field of sunflowers, cruising downhill to have the skyline of Florence open up before you... these are all the opportunities you will have to get "close up and personal".
As you pedal down the characteristic "white roads" and "low-traffic" routes, you will be in a position to stop for photos and meet the locals such as a farmer herding his sheep, the vineyard owner checking the growth of the grapes or another biker (Italians are avid bikers)! The services of a bike tour agency include tried and true itineraries with planned stops at vineyards, special restaurants and gelato shops.
2. There is something for everyone
Whether you're an occasional cyclist or die-hard, there are itineraries that will work for everyone! Especially if you have a qualified bike tour agency organizing the details. It may look as if Tuscany is composed only of daunting hills and mountains but an expert bike guide will map out an itinerary that is do-able for your skill level. There are several well-marked itineraries that you can follow on your own (such as parts of the Via Francigena) or you can rely on an organized tour, which has a team of professionals to provide backup assistance throughout the tour.
A seasoned Tuscan cyclist explained that Tuscany provides lots of opportunities, listing off some of his favorites:
In my opinion, the path called Sentiero della Bonifica as well as trails along the Tuscan coast and through the valleys are where you will find flat lands that invite even the most inexperienced cyclist. The hills of Chianti or the Val d'Orcia can easily be navigated with little fatigue.
There are several possible itineraries for all levels, and a local guide will know how to avoid steep slopes and busy roads as well as the more challenging itineraries in Casentino, Mugello, and Pistoia that will excite experienced cyclists, those that come to Tuscany wanting to go up demanding hills and then coast down mountains.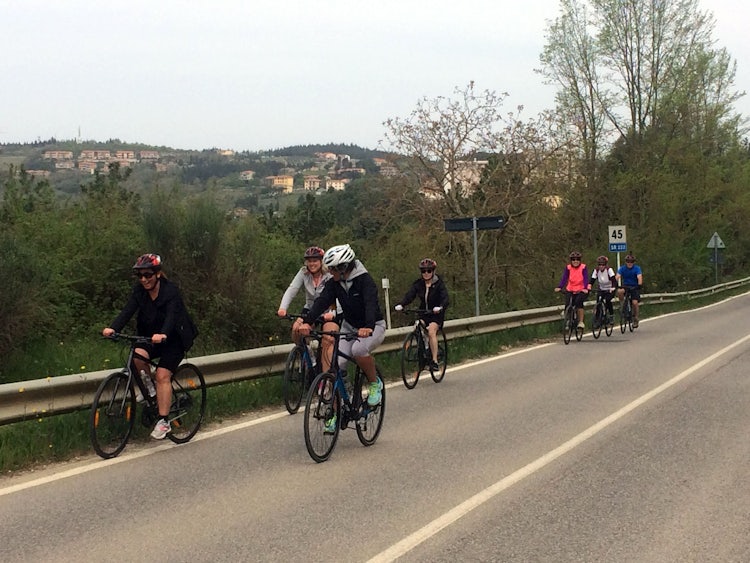 3. Combine adventures when you have limited time
When time is limited and you still want to do it all on vacation, why not try it out? A bike tour of Tuscany will bring the beauty of the landscape within your reach while providing you with lots of opportunities to add more to the mix. This is where an expert local guide comes in handy, they know what there is to see, and they know how to get your there - in the easiest and safest manner. That's what they are there for.
We all know you work up an appetite when biking and, let's admit it, you can get pretty thirsty out there. A great idea is to combine your photo opportunities of the landscape with stops along the way to savor the deliciousness of Tuscan cuisine as well as wineries.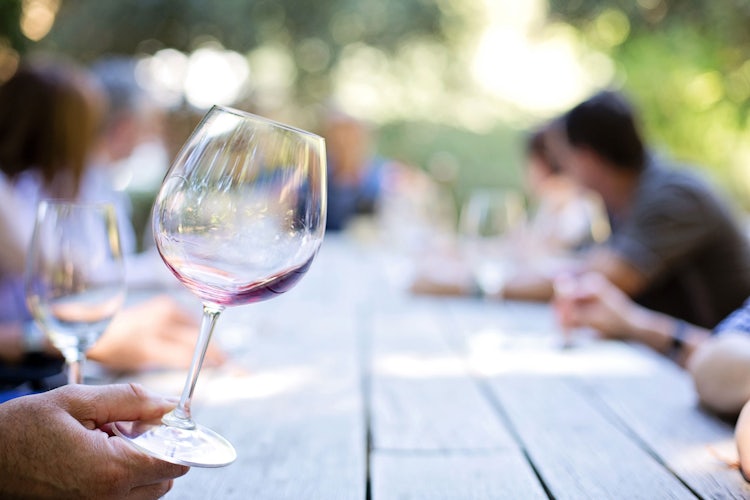 Traveling with kids? As you travel between one hill to the next, you can include stops to visit small medieval towns and search out the best gelato in town! You already will be planning stops at popular destinations to sightee and walk around cobbleston streets and churches, including towns such as San Gimignano, San Donato and Buonconvento but make sure to also go in search of the gelato shops and maybe doing several tastings to see which one is your favorite! Kids and adults alike love gelato, especially in the summer months.
If you'd love to do some cycling, sightseeing as well as wine tastings, there are also itineraries that make their way across Chianti or Val d'Orcia with planned stops at both the towns as well as wineries. So in a day, you can combine more than one experience into one adventure and make sure that even with limited time you get to do all the things you want to do in Tuscany.
4. Every season has its charm, so cycling is perfect year round
It is obvious that cold and wet weather does not make for fun pedaling, but no matter when you are planning your vacation to Tuscany, it is likely you can still find a bike tour that will offer a special and memorable experience. Spring, summer, fall and winter all offer treasures that are best when encountered while pedaling the backroads.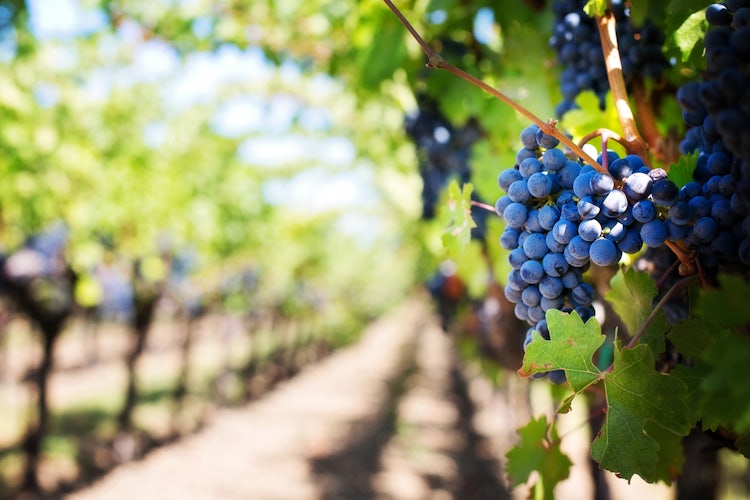 Think of the fabulous colors of spring and its fields of poppy flowers, and summer with the bobbing yellow sunflowers or fall with the kaleidoscope of orange and red in the vineyards. Even winter, though this is definitely the least hospitable season, will surprise you with views of castles that are hidden under the foliage at any other time of the year, yet easy to view when the trees are bare.
One of the best reasons to choose a planned tour is that they will be prepared for all possibilities. While they can't guarantee perfect weather on the colder or rainier days of the year, they are prepared and know what to expect during each period. For example, summer is wonderful but it also can get quite hot. In July and August, tours have to start early in the morning to ensure you avoid the high or uncomfortable temps. Tours can also depart later in the day in the fall and spring, considering you want the warmer part of the day and don't want to go out or return with the dark.
If the climate doesn't play out the way you want, you can always hop into the support van and finish the tour on four wheels instead of two. The support van also guarantees immediate assistance when that last hill takes your breath away (literally) or you need a break or extra time to recharge and get back on the bike.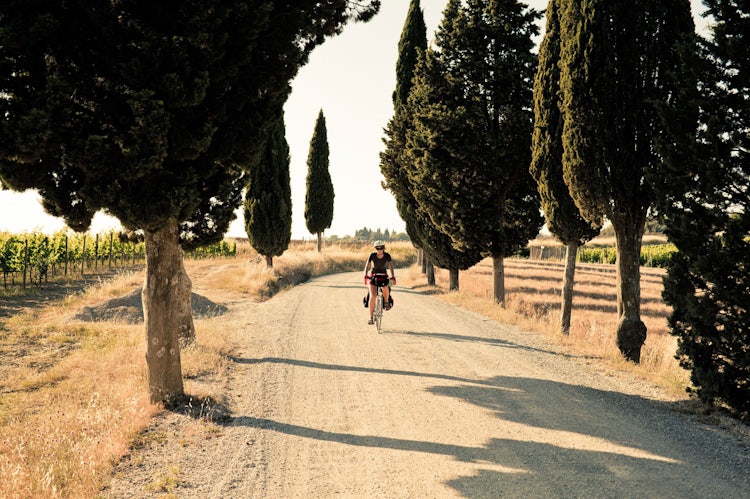 5. It's always quality time on your vacation
Sometimes vacations can whizz by, and all that remains is a blur of museums, monuments, shopping and eating out. While each one of these activities is awesome, it can occasionally feel like nothing remains. Especially if you're traveling with kids. A bike tour, on the other hand, provides sensations and creates memories that will live forever with you. Not just because you had some great photo opportunities, but because you conquered those Tuscan hills yourself!
When you take an itinerary made especially for your skill level, add to that the special sights of Tuscany and then add in new friends, laughter and the exhilaration of some physical activity, well you have the perfect recipe for quality time spent for yourself and your family, friends or sweetheart.
Another measure of making the most of your time on vacation is not having to worry about the details: a bike tour will cover the pick-up and drop-off, they check that the equipment is in order and they make all the reservations at restaurants and wineries that you will visit.
As a recap, here are some of the pluses of both organized bike tours and self-guided ones:
| ORGANIZED BIKE TOUR | SELF-GUIDED TOUR |
| --- | --- |
| Tested Itineraries appropriate for your skill level | Create your own itinerary |
| Different departure & arrival points, can see more | Circular itineraries, starting & ending in the same place to better manage the outing |
| Local experts to guide & introduce you to special vineyards, towns or experiences | Spontaneity of the day, see what comes along the way |
| Support van with energy snacks & assistance | You're on your own, bring everything you think you might need |
| Option for semi-private groups where you can meet new people or book a private tour | Absolute privacy: it could be just you and a friend |
| Quality equipment & safety ware | Bring your own bike or rent |
We seem a bit biased towards doing a tour as opposed to biking on your own but we really aren't. Our DiscoverTuscany team has a biking enthusiast who constantly is offering tips and pointers on new and fun routes to take. But he is also the first to say, if he was on vacation with the family, he would want to leave the planning and logistics to someone else especially when heading to a new place he doesn't yet know.
Now it's up to you to decide what you prefer. If you want to see what is available as far as guided tours, check out these guided bike tours in Tuscany.