April is the harbinger of Spring
April 2020 UPDATE: Since Italy continues to be on FULL LOCKDOWN, all events are cancelled. A few have been delayed and planned for summer dates but whether those will take place will be seen further on. The page in general below has not been updated, we hope to update for 2021 once we have updates to report. Stay safe!
As well as warm temps, outdoor activities and yes, let's admit it, the promise of summer is right around the corner. The Italians are coming out of hibernation and marking their calendars with lots of activities celebrating the sun, the colors, the food, and the wine.
Since Easter Week falls April 12 in 2020, we suggest that you also have a look at our article which gives an overview of the many events programmed covering Holy Thursday (April 9th), Good Friday (April 10th), Easter (April 12th) and Pasquetta (April 13th).
No matter what corner of Tuscany you are planning on visiting this April, you will find that not only will the historical sites and museums will be opening with new hours but the locals will be active with sports, sagras, and festivals. For many places March 31st initiates the new summertime schedules taking advantage of the longer daylight hours, so be sure to check the site for updates on museum openings. Join in the fun, take a hike, ride a bike, run a marathon or taste the flavors … it is all great fun.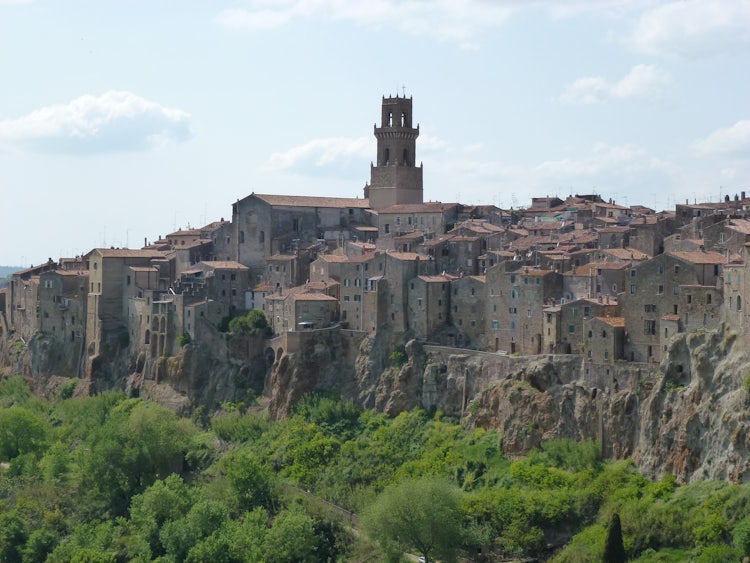 April Fool's day shouldn't catch you unaware in Tuscany - where the Tuscan's love a good tease and joke. "Pesce d'Aprile," a game that is played by sticking a paper fish to some's back (unaware of course) and watching them go about their day...none the wiser. Sooo, watch your back… ...
Author's Note: This article was last updated on December 9, 2020, to make sure we're giving you up-to-date info, if the dates have not yet been announced then we indicate TBA (to be announced). If they have not yet been posted keep checking in with us...or better yet, write us on the Forum
NATIONAL HOLIDAYS
Tuscany | EASTER WEEKEND | April 9 - April 13
A national holiday for Italy
The weekend of Easter starts Good Friday, with several processions and Passion plays, which might mean in several cities and towns that there will be early closures for stores - so be aware! Restaurants, pubs, bars, and cafes are open during the weekend however, it would be wise to make reservations on Easter Sunday and Pasquetta, which is Easter Monday.
Read about activities for Easter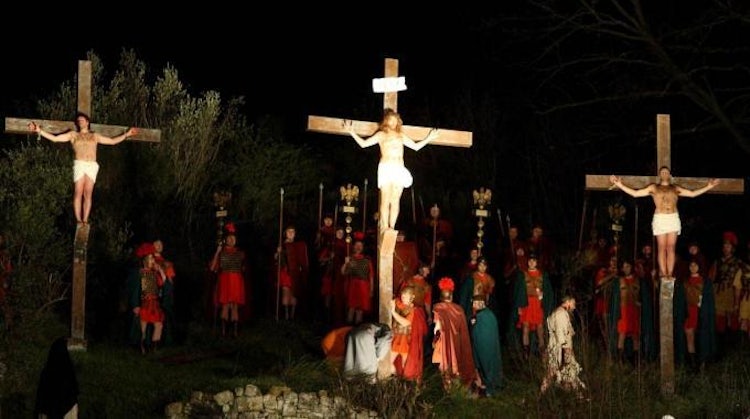 ---
Italy | FESTA DELLA LIBERAZIONE | April 25
Liberation Day in Italy. Normally a rather low key holiday, with a few military demonstrations or the laying of wreaths at various monuments. Some places still replay symbolic events, like the Partisans in Casentino who lit bonfires on the mountain tops to give the impression that their numbers were more than they actually were to scare off the advancing enemy forces. Italy celebrates their liberation on the 25th of April and this is considered a national holiday - so though restaurants and cafes will be open - not all supermarkets will open their doors and some museums many change their hours (at the last minute)...be sure to check carefully before going out.
TAKE NOTE: transportation and museums may have different hours. For example, Bargello is open for free!.
---
EVERY MONTH YOU CAN FIND:
Arezzo | FIERA ANTIQUARIA | April 6 - 7
The oldest and the biggest antique fair
Many years ago, Ivan Bruschi gave life to one of the oldest and biggest antique fairs in Tuscany...maybe even all of Italy. He transformed his love for the old, unique and precious into an event that fills the streets of Arezzo every first Sunday of the month and the Saturday that precedes it that month.
---
Greve in Chianti | IL PAGLIAIO | every fourth Sunday of February
Organic and Artisan Market
Piazza Matteotti is filled with locals who feature goods from their gardens, their kitchens, and their workshops. Often you will find great bargains, as well as music and opportunities to do some taste testing.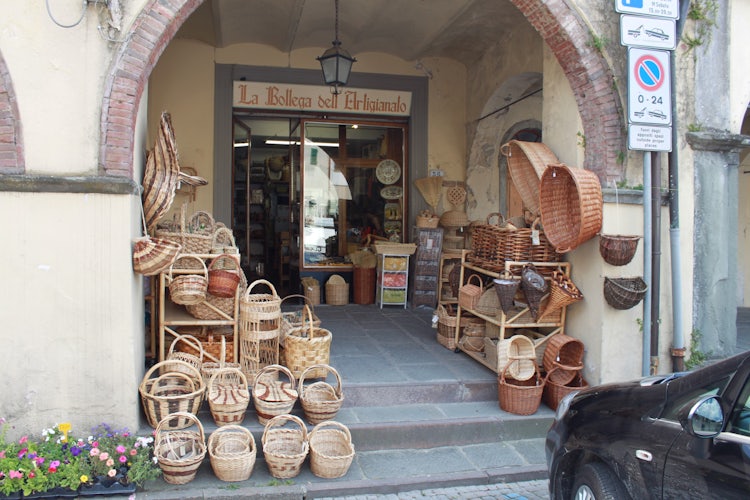 ---
Panzano in Chianti | APRILANTE | 1st Sunday in month
Handcrafts & Vintage
We know they call the fair "April"ante, but it really goes all year round! This monthly market in the streets of this charming town in Chianti is where you will find hand crafts, vintage and delicious typical foods and all of it is just outside in the countryside surrounding Florence.
---
Barga | MERCATINO ANTIQUARIATO | 2nd weekend of the month
head into the Garfagnana
It's not all about the food, in fact just north of Lucca in the area known as the Garfagnana you will find fall colors, flavors and an antique fair that merits a visit.
---
Ponte A Egola | EGOLANTIQUARIA | Every 3rd Sunday of the Month
antiques, modern objects, collection pieces and hand crafts
This recurring event brings together a wind range of objects ranging from vintage to modern, machine-made trinkets to handcrafted pieces all in the shade of the picturesque town of San Miniato between Pisa and Florence.
---
LOOK FOR THESE EVENTS IN APRIL
Sansepolcro | FIERE DI MEZZA QUARESIMA | April 4 - 7
A Festival to Celebrate the Midpoint
Ever since Carnival ended on with Martedì Grasso, the Catholic Italians have been rigorously observing Lent...this festival, in the province of Arezzo, is just to lighten the atmosphere a bit with some fun, sweets, tractors, sheep, cattle, and games before Easter week is upon us.
---
Siena Grand Hotel Continental | APERITIVO (DI) VINO | April 4,11,18 & 25
The Flavor of Wine
The Wine Cellar of this hotel hosts over 3,000 bottles from 60 different cellars. Every week they will offer a buffet aperitif with a DJ set and dedicate the wine selection to a specific cantina. Do a bit of wine tasting, even if you are just visiting the city! 15€ per person. Guest wine cellars open for tasting in April: on the 4th - San Polo - Montalcino, 11th - Tenuta Stella, 18th Castelvecchi and on the 25th - Losi.
---
Lucca | VILLA GRABAU | April 7
Botanical Gardens
The meeting is directly at the entrance gate of Villa Grabau at 15:00. We will visit the park, see the splendid lemon house and finally visit the ground floor of the villa, with the furnishings. The visit will highlight both the botanical peculiarities of the park and the historical and artistic heritage. Reservations are mandatory at info@lagiunchiglia.net
---
Casette (MS) | IL CIORCHIELLO | April 6-7
Sweets before Easter
A traditional dessert to be tasted in the hills of Massa Carrara at this small sagra, which is in its 17th year.
---
Castelnuovo | SELVAGGIA | TBA
Festival of Spontaneous Herbs
You can search out the wild herbs that traditionally played a fundamental role in the diet of the poor in the area of Castelnuovo Garfagnana. There will be workshops and excursions to go hunting for these tasty morsels and the possibility to savor some of these special recipes. The locals will share some of their coveted recipes, the end result is special soup with secret ingredients that include up to 30 different wild herbs, plants, and flavors that spring into being in this period.
---

Siena | DOLCI, DOLCEZZE E MOTORI | April 12 - 14
Dedicated to the Sweet Things in Life
Siena, desserts, and cars! Alongside products such as panforte, ricciarelli, cavallucci, cantucci, and the schiacciata di Pasqua, accompanied by sweet and liqueur wines that will offer the public the opportunity to learn about some of the area's excellent wines guests are also invited to enjoy the national auto-tuning rally in Piazza del Campo
---
Empoli | LUDICOMIX | April 13 - 14
15th Edition of Bricks & Kids
This event, since its very beginning, was proposed to give everyone a chance to delve into the world of make-believe; comics, traditional board games, role-playing games, video...games...and more….can you see how everything revolves around playing? Join in the activities placed throughout the city and explore a bit of fun in Empoli.
---
Siena | NATURAL HISTORY MUSEUM | April 11 & 16
Special Free Entrance
The Natural History Museum, the result of two centuries of acquisitions and donations, is one of the oldest and most important scientific museums in Tuscany. Housed in a Camaldolese monastery, it exhibits collections of natural and historical artifacts, period instruments and curiosities, in a setting very similar to the 19th century. And this is a wonderful opportunity to visit all of its treasures - for free!!
---
Montepulciano | ARTEARTI 64° Edizione | April 19 - 22
Handcrafts in exhibition
Food, ceramics, design...everything and anything you make with your hands will be on display in the land that gave us Vino Nobile, some of the most delicious wine in Tuscany.
---
Florence | SCOPPIO DEL CARRO | April 12, 2020
We have a whole separate article with Events in Florence and the surrounding area for the month of April, check it out here.
If you're in Florence for Easter Sunday (or weekend), make sure to read this page on the Scoppio del Carro and other Easter celebrations.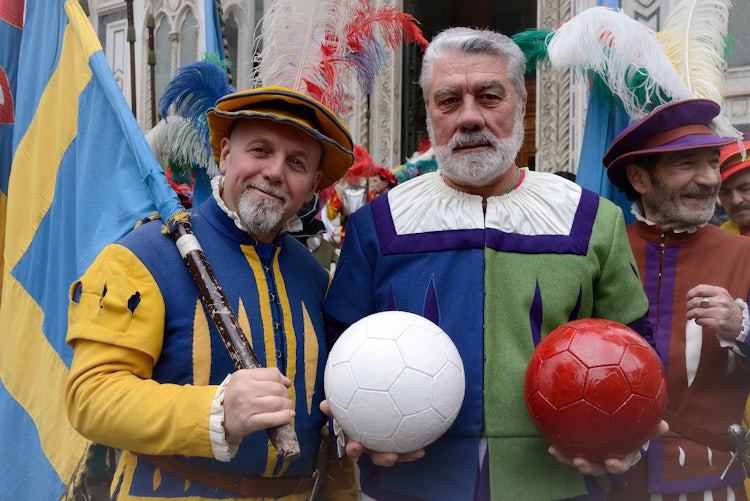 ---
San Quirico d'Orcia | ORCIA WINE FESTIVAL | April 25 - 28
the flavours of Orcia DOC
For 4 lovely days in April, you can be a part of the wine excitement. Check out the program and reserve your spot on one of the many organized tours exploring the vineyards in the area (bike, walking, and bus).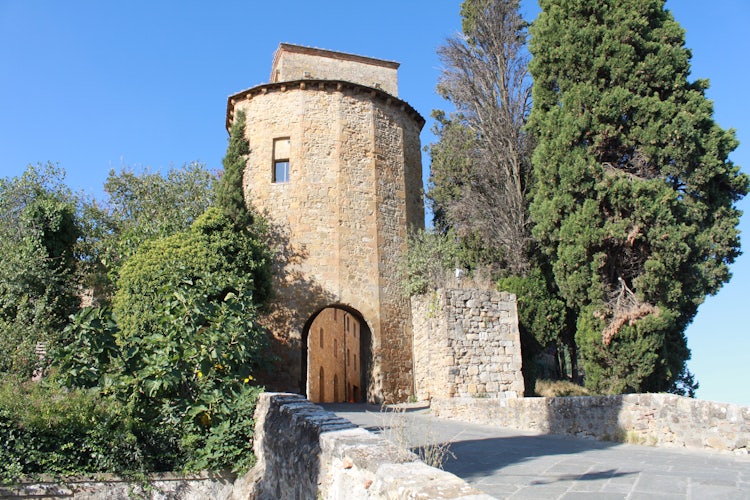 ---
Anghiari | MOSTRA MERCATO DELL'ARTIGIANATO | April 25 - MAY 1
43 Years in Valtiberina
Being in its 43rd year, exhibition in the Tuscan Valtiberina - will be held in Anghiari until May 1. A fair that brings together the old and the new, old skills and trades with new methods, artists and designs.
---
Magliano | SAGRA DEL LUNGHINO | April 25
Homemade pasta
A tradition not to miss in the area of Grosseto, the annual Sagra Lunghino, a special type of hand-rolled pasta made from flour and water. The medieval village of Pereta, a hamlet of Magliano in Toscana, celebrates this tradition every year on the occasion of San Marco. The festival's program includes many moments of historical re-enactment such as the Palio della Ruzzola, where the four city districts will faceoff. The highlight will be with the historical procession through the streets of the village.
---
Montelaterone | FESTA DELLA PINA | April 28
Homemade pasta
On the first Sunday after Easter, hike to the top of the hill near Castello di Montelaterone and join in one of the oldest festivals to be held in the Mount Amiata area, some say it dates all the way back to the Romans! The locals know it as a holiday for lovers, where couples stroll to Pieve di Lamùla, Romanesque church with Lombard origins.
---
Santa Fiora | CANTO DEL MAGGIO | April 27 - May 1
Maggaioli, singing romance in May
Throughout Tuscany, there is a tradition sing on May 1st with love songs. This event deeply rooted in the culture that dates back centuries: the musical band "Maggiaioli" will be visiting all the houses while singing traditional songs for the entertainment of all locals. This particular event tells of the traditional love for music that animates the enchanting village of Grosseto, made even more exciting thanks to the presence of well-known artists.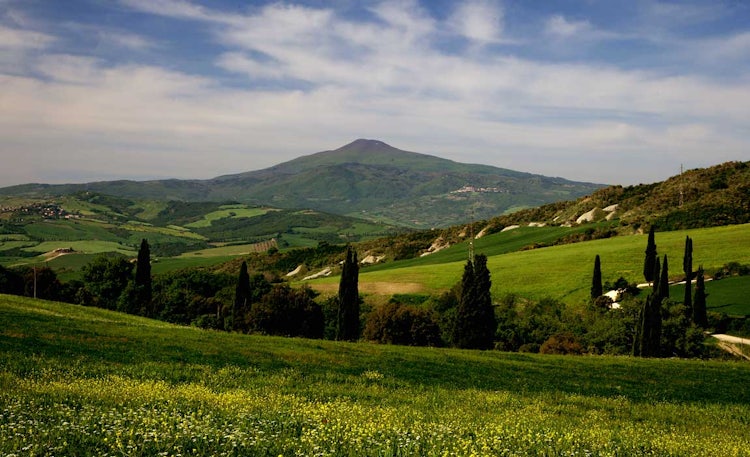 ---
Bagnone | SAGRA DELLA CIPOLLA | TBA
In the shadow of the Castello
Enjoy a delicious food festival based on local recipes for the Treschietto onion; a culinary festival dedicated to a particular variety of onions that have been cultivated in this territory for many years. The Treschetto onion, distinguished for its flattened shape, the ruby red color on the outside and white with red streaks on the inside, it is the main Ingredient both cooked and raw in many dishes. Come out and try a few. (The fair opens on Saturdays open from 5 pm and on Sundays from 12 noon).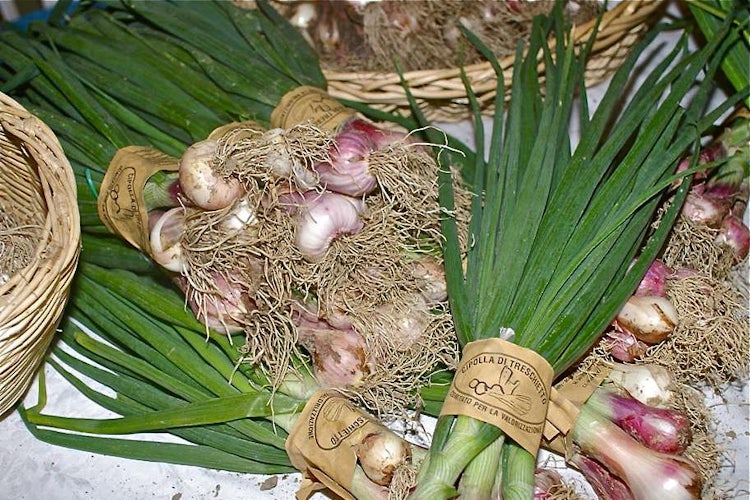 Carmignano | LA MEDICEA | April 3, 2022
The "La Medicea" and will start, this year for the first time, in Carmignano. The event winds along three paths partly on "white" roads, on the plain between the hamlets of Prato and of Pistoia, offering the discovery of the many Medici villas and the most striking landscapes. Vineyards, olive groves, small towns, and more form the backdrop for the colorful caravan of vintage cyclists. Check out website for program.
---