the holidays mean lots of local activity
This year (2017), Easter Sunday is on April 16.
Easter in Italy is not a short celebration but rather, celebrated over five days starting the Thursday before Easter Sunday and finishing the following Monday. It starts with a wide range of reglious and folkloristic events then ends with colorfully wrapped chocolate eggs revealing surprises for all ages inside and picnics in the countryside. There is a wide range of things to do in Florence as well as in the surrounding areas.
Holy Thursday
The first of the celebrations, starting on Holy Thursday, will have churches opening their doors and welcoming followers to visit their altars which are elaborately decorated with flowers meant to pay respect to Jesus during his time of death and to celebrate His rebirth. All are welcome to tour through the churches to see the various celebrations in both the city center and in the surrounding hill towns, thus making this a great day to take a day trip to one of the surrounding towns such as Lucca or Arezzo.
In Castiglione di Garfagnana (in the province of Lucca), there is a traditional Processione dei Crocioni on Holy Thursday during which an anonymous penitent dresses up as Jesus Christ - chained and bearing a Cross - and walks through the tiny streets of the village.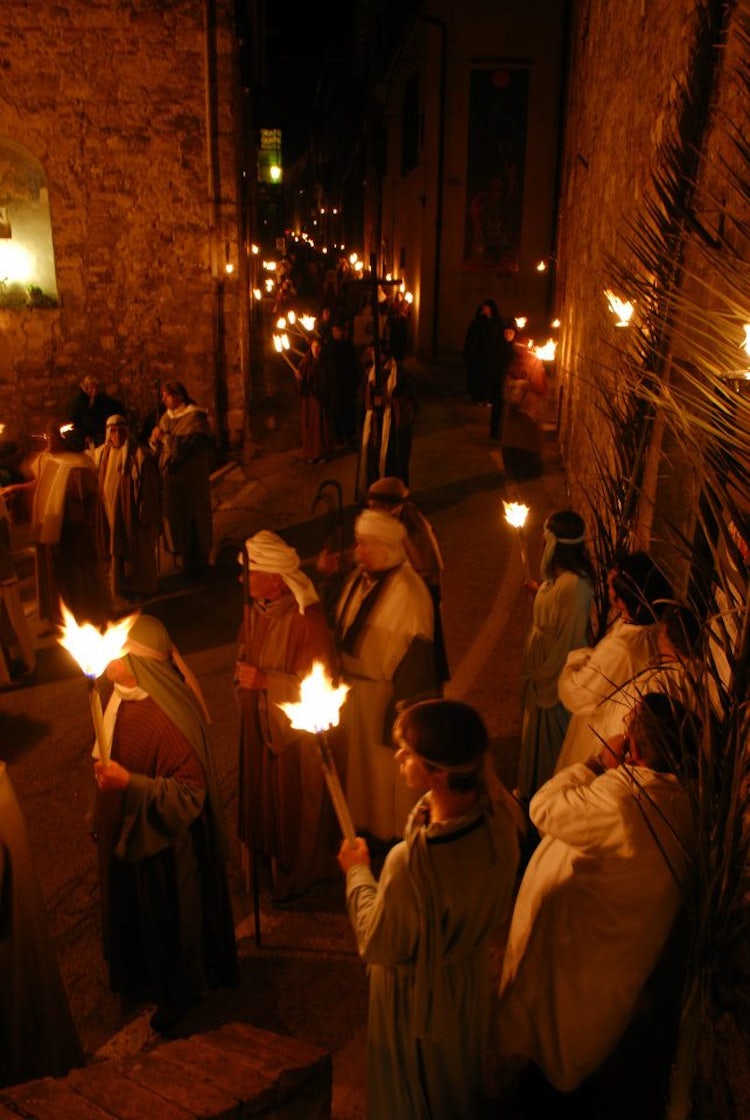 Good Friday
If you are walking around on Good Friday or the Saturday before Easter, you may catch a glimpse of one of the many religious processions that parade through the city centers of many towns in Tuscany. They can be quite intriguing as participants are dressed up in historic costumes as they proceed through the streets with a statue of the Virgin Mary and Jesus on their shoulders.
If you are in Florence, on Good Friday you should head to Grassina, a small town just 15 minutes from the center, to see the Easter Passion Play in which over five hundred locals come together to reenact the Passion of Christ. The procession passes through the city's center while closeby the scenes of Christ are reenacted with narration and music. You can follow the procession and then arrive for the climax of the Crucifixion on the hill. This tradition is rooted in 300 years of history and starts at 9 p.m. Ticket cost is from 6,5 to 20 euros. Arrive by either by taking bus 31 from Florence or by car. You can read more about the play and re-enactment here: http://www.catgrassina.org/.
If you are in other parts of Tuscany, there are several processions in Maremma, in Casole d'Elsa (every 3 years only, next edition 2018) and in Chianciano Terme in southern Tuscany.
Easter Sunday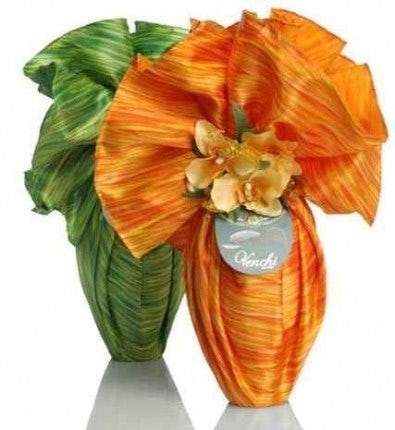 In celebration of Easter Sunday, Florence celebrates with the Scoppio del Carro, or the Explosion of the Cart, a tradition dating back to the Middle Ages in which an elaborate cart pulled by oxen winds through the city center starting at 10 a.m. and finally stops in front of the Duomo for the big explosion where fireworks are set off from the cart, followed by a final grand parade. A smaller version of this also happens in the main piazza (Piazza Umberto I) in Rufina, about 20 minutes from Florence at 11:30 a.m if you want to experience something similar but perhaps with less of a crowd. The same in Figline Valdarno. If you wish to attend mass, you can go to any church beforehand and take part in an Italian mass. Similarly, Cutigliano, in northern Tuscany, in Piazza Acerone. Or if you are on the seaside near the Maremma, Porto Santo Stefano at 7 am holds their own Easter procession which is sure to impress.
Pasquetta
In Italy, the day after Easter, Easter Monday, is known as Pasquetta and is a national holiday celebrating Jesus after His resurrection. Italians usually spend this day with their families, however, this does not mean the city shuts down and closes its doors because many Italians, as well as tourists alike, enjoy going out to eat and taking a stroll through the center or along the Arno (in Florence and Pisa). Italians typically enjoy a picnic with family outdoors with typical food of the season such as pecorino cheese, fresh fava beans, bread, olives and red wine. You can easily buy these things at one of the Florentine food markets such as Sant'Ambrogio or San Lorenzo on Saturday and have your own leisurely picnic alongside the locals at one of the many parks in Florence, such as at Le Cascine. Or you could go to the Mercatino di lunedì in Albis in Casole d'Elsa on Monday April 17, 2017 from morning to early evening there will be stands with food, vintage and handcrafts.
If you want to visit the main museums in Florence on these days, there is no problem as many stay open for both Easter Sunday and announce special openings for Pasquetta (if they are normally closed on Mondays). This is the case for the Uffizi, Accademia and the Pitti Palace (at least part of it). Others, such as the Bargello and the San Marco museum, might be closed on Sunday but open on Pasquetta. Find more about special openings for the museums in 2017 on our blog here.
Want to read more about the museums around Tuscany? Go to this section.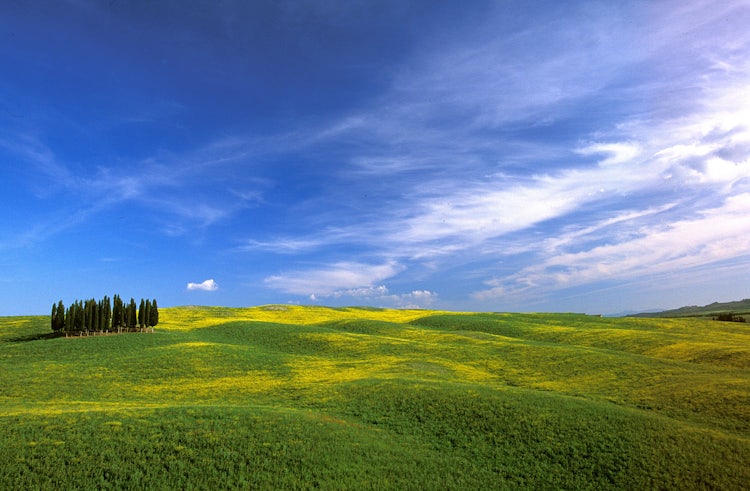 In the spirit of Easter, many towns in Tuscany have outdoor markets selling various things from food to homemade goods. Siena usually holds a large market all day starting at 9:00 a.m on Easter Monday which sells everything from food and deserts to toys, ceramics, leather goods and books. A trip to Pitigliano on Easter Monday will include the Festa della Farina Dolce: the sweet flavors of chestnut flour in the courtyard of this quaint little town. Taste the local specialties including Necci, Castagnaccio, Frittelle Dolci and Polenta Dolce.
On Pasquetta there is a market in Vinci that sells handmade, local goods and while Piazza Matteotti in Greve in Chianti is home to an antique market. In Fiesole, towering just over Florence, there is a small market in the main Piazza Mino where you can find food, wine and various crafts made by locals.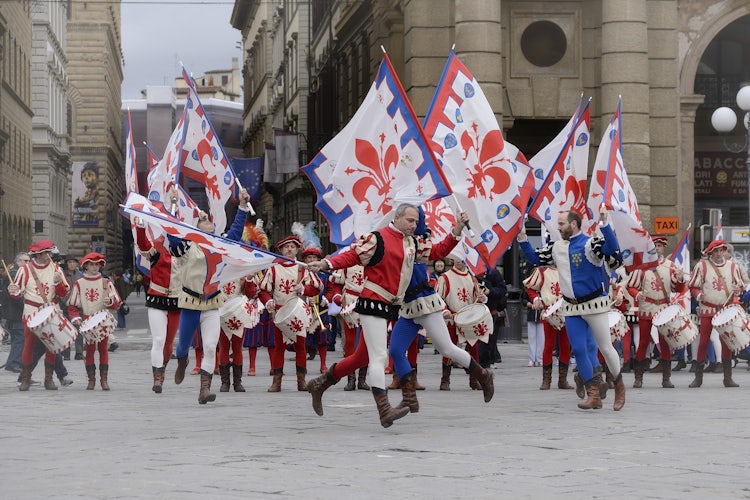 Happy Easter to everyone!