Get on your Danicing Shoes & Celebrate Capodanno
Are you planning how to spend New Year's Eve or the first day 2017 in Tuscany? Then you won't be short of options of where to go to celebrate the ringing in of the new year.
If you are based in the city center of Florence you should check out our article dedicated to activites in the city squares (concerts and games for all ages).
Pistoia is kicking the year off with lots of music and activities to celebrate their nomination as the Italian Cultural City of the Year, and you can view their program at this link.
For those of you who are basing yourselves in the Tuscan countryside, and are local for celebrations just a little closer to home, here are just a few of the highlights around Tuscany:
TOSCANA GOSPEL FESTIVAL
San Casciano Val di Pesa |TEATRO NICCOLINI | Dec. 31, Reservations
The Harlem Voices will be performing for this concert
---
Cortona | TEATRO SIGNORELLI | Dec 31, Reservations
Come and listen to the Serenity Singers perform
---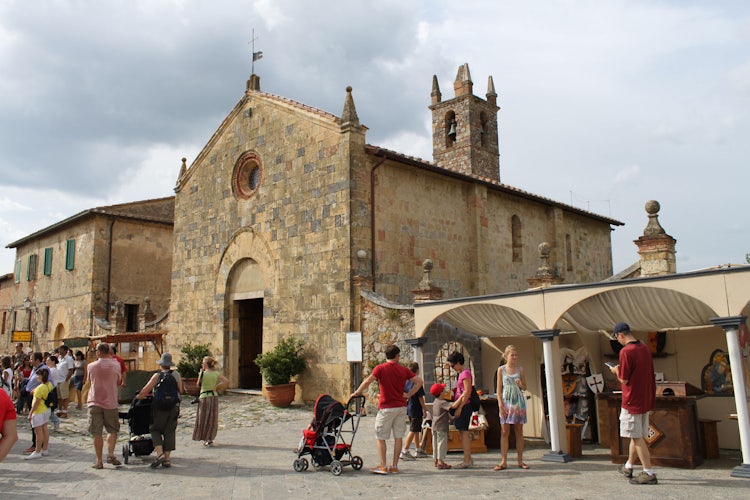 Monteriggioni | CASTELLO | Dec 31, Reservations
The acclaimed Louisiana Gospel Psalmist
---
Prato | TEATRO MESTASTASIO | Jan 1, Reservations
The Harlem Voices are moving to Prato for a concert on the first of the New Year
---
Siena | TEATRO DEI ROZZ | Jan 1, Reservations
Serenity Singers for their New Year's Day performance
---
Pistoia | PIAZZA DEL DUOMO | Dec 31, Free Entrance
dell'ORCHESTRA DI PIAZZA VITTORIO
---

Livorno | TERRAZZA MASCAGNI | Dec 31, Free Entrance
DJ RADIO STOP
---
Siena | PIAZZA DEL CAMPO | Dec 31, Free Entrance
SIENA ROCK'n'ROLL SWINGERS
---
Livorno | TEATRO GOLDONI | Jan 1, Reservation
L'ORCHESTRA dell'ISTITUTO MUSICALE "P. Mascagni"
---

Siena | IN THE CITY | Dec 31 & Jan 1, Free Entrance
JAZZ, ART and SPORT
Siena has a full day of activities planned for you to start the new year off just right!
---
Arezzo | MAIN STREETS & SQUARES | Dec. 31 & Jan. 1
La Fiera Antiquaria
Start the new year by searching the stands at the oldest national antique fair in Italy. Arezzo's streets and squares will be filled with special treasures ranging from small trinkets, jewelry to large furniture and textiles.
---
Happy New Year to everyone!