Just like October, November as well is dedicated to the typical flavours of the autumn in Tuscany: bottling of the new wine begins, usually referred to as vin novello, as well as the olive harvest and pressing of new olive oil, chestnuts (even if I'm going to mention just a few, you'll still find plenty of festivals dedicated to chestnuts all over Tuscany) and mushroom hunting. There's a type of mushroom in particular that is eagerly anticipated and celebrated, a very prestigious, exquisite and uncommon one... know which one I'm talking about? Keep on reading to find out!
Life of courses doesn't just depend on food, even if put like that, it may seem like a paradox since it does! Art and culture are also important to satisfying our hunger and thirst for knowledge, keeping alive that curiosity which identifies us as human beings.
We've compiled a list of food festivals, as well as exhibitions, events and manifestations related to art that I strongly suggest you take part in if you happen to be in Tuscany during this period. Like a puzzle, you'll see your Tuscan experience getting more and more complete!
Now, let's get on with it, right? Here are some of the most popular, recurring events taking place this November in Tuscany, divided by main city/province.
Arezzo's genuine flavours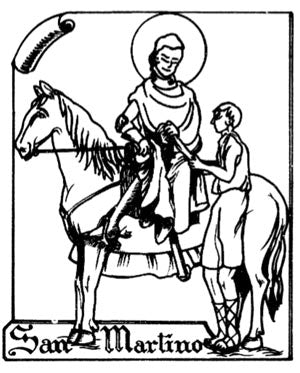 One of the most popular food festival of Arezzo is the Festa di San Martino e dei Bringoli, annually held in Anghiari. It's a manifestation that attracts lots of tourists coming from everywhere in Tuscany every year, especially thanks to the bringoli. They are a sort of handmade spaghetti prepared with water and wheat and served with a mushrooms or tomato sauce (Anghiari, 7th and 8th of November).
Anghiari will be also home to Centogusti dell'Appennino from October 30 to November 1: it's a manifestation dedicated to the local culinary delights, with the participation of some of the Tuscan "Slow Food" cities, such as Greve in Chianti. Wine and food tastings, culinary workshops, meetings and practical demonstrations are aimed to entertain and offer a tasty three-days-of-food manifestation.
The next event I'm going to list could be referred to as From Germany with Love, quoting a movie starring the famous 007 agent. From November 19 to 22, Arezzo will be home to November Fest, a food festival fully dedicated to the Bavarian tastes where you'll have the chance to try some local German beers and the classic roasted pork, just to mention some of the most famous dishes.
On the wave of the AGRIeTOUR manifestation, an annual date for everyone working in the agricultural and green tourism sector (Arezzo, from November 13 to 15, more information on the official website - click on the Home Page first and then on the English flag on your left hand for a resumed English translation), another event will be held in Arezzo on the same dates, APIeTOUR. Mainly aimed to involve all those working in the beekeeping sector with information, technical advice and news on the subject, it is also meant to offer a wide range of products you can buy made with a base of honey, from food to cosmetics, thus becoming a more attractive and interesting event for the general public.
Pisa: feeding the body, nourishing the spirit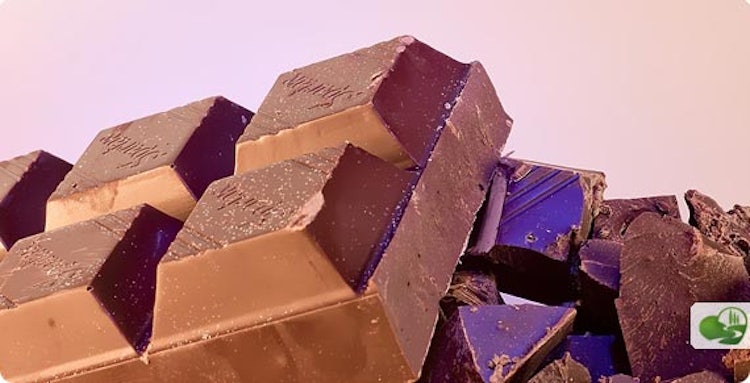 Dolcemente...what a sweet name for an event worth your time even if you still don't know what it is about! As the name indicates, "Sweetly" is to celebrate the Italian art of pastry-making and haute patisserie, held in Pisa at the Stazione Leopolda on the 14th and 15th of November. This year the manifestation will be celebrating its 10th anniversary with a theme dedicated to Tuscan traditions and its most representative products. The name itself - In Vino Veritas - suggests the close and deep relationship that has grown throughout the centuries between the art of pastry-making and the Italian and Tuscan wine tradition, a real triumph of the most genuine local flavours! Food workshops, some also dedicated to entertain children and to try to get them closer to the kitchen and cooking, patisserie lessons, competitions, meetings, tastings and guided tours all around the city to discover its most beautiful corners, art and photo exhibitions and more.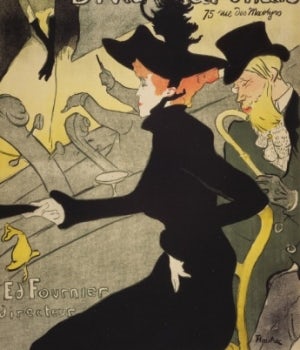 While culinary art feeds the body and nourishes the spirit at the same time, the soul needs something more to be properly satisfied! The suggestive Palazzo Blu is home to several interesting exhibits and graphic reportage we strongly suggest you not miss out, in particular the one dedicated to the French artist Toulouse Lautrec "Luci e Ombre di Montmartre" (Lights and Shadows in Montmartre), focused on the sparkling and creative aristic society of Paris during that time, seen with the eyes of this eclectic artist that built a bridge towards the stylistic and thematic modernity. His style, as well as many of his most representative works - like posters and lithographies - are so personally genial and unique that one can always associate him with them at first sight. Actually, the exhibit kicked off on October 16 but it will be running through February 14 2016, on the Palazzo Blu web site you'll find more info about this and the other current expositions.
That said, what I certainly couldn't forget to keep you informed about is the event par excellence of the province of the Leaning Tower, dedicated to one of the most prestigious foods of our culinary panorama: truffles. San Miniato was home to a truffle fair in October, which was only a preview of what was to come every weekend in November (from the 14-15th to the 6th of December) in San Miniato, the International Market and Fair of the White Truffle. This fair always attracts lots of people coming from everywhere in Italy and abroad, and not only truffle experts. True aficionados eagerly await this occasion to taste hundreds of local recipes based on truffles, as well as savor the most tasty culinary delights of the country. A real paradise for foodies, experts connoisseurs and... everyone that loves food! For more details on the fair of the white truffle in San Miniato and the other local events, take a look at the Fondazione San Miniato web site.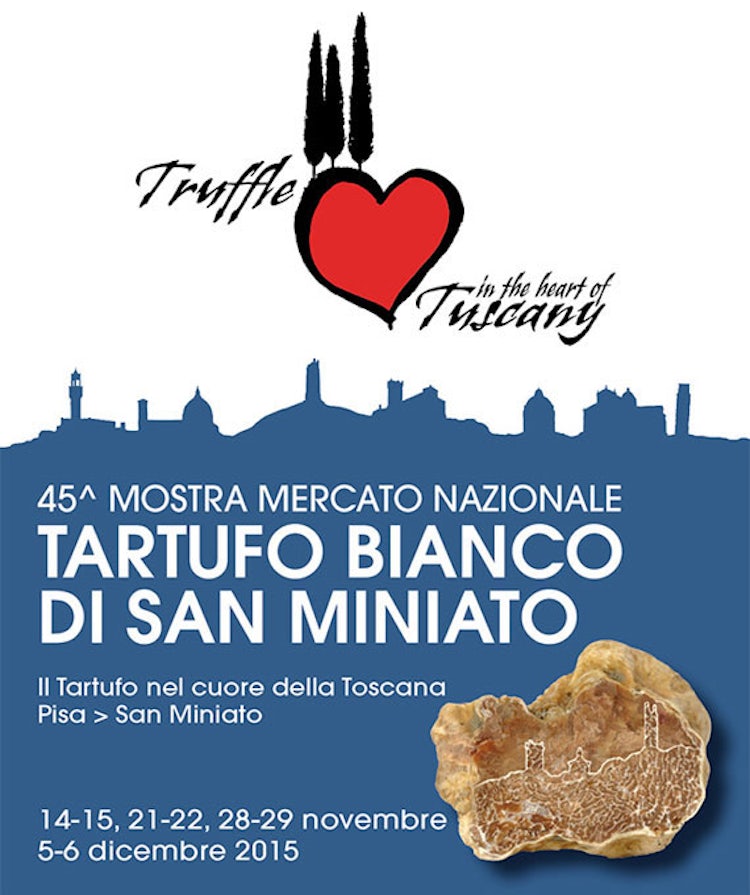 Get on the Siena tastes' train to the discovery of this enchanting land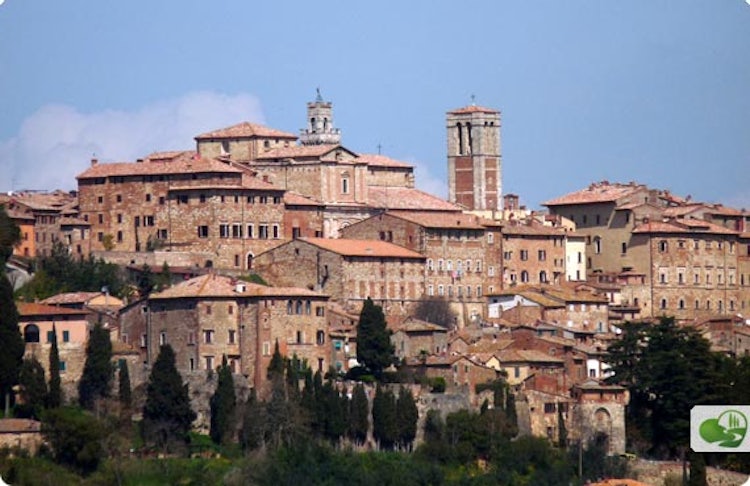 On November 7 and 8, Montepulciano's old city center will host Tuscana Gustando: a culinary itinerary that will guide you to the discovery of traditional local restaurants and wineries. This year, the region of South Italy Campania will be the special guest, bringing with it all its most authentic regional products.
Then, on November 14 and 15, Montepulciano will host the Festa del Cibo di Strada, the Street Food Festival, a culinary fair dedicated to street and fast food, which often represents the most authentic, genuine and simple dishes of our local traditions and recipes.
Eager to explore the enchanting landscapes and the delicious typical products of Siena and its surrounding? Well, then don't pass up the opportunity to take part in the suggestive trip into Tuscan nature and food! Treno Natura 2015 will be offering a rich calendar of events, if you are interested in participating you can find more details on our blog post here. As the name suggests, characteristic old trains and locomotives will take you to the discovery of the Val d'Orcia, the Crete Senesi and Mount Amiata, their natural beauties and gastronomic traditions, real essence of Tuscany. On November 8 (leaving from Siena) and 15 (leaving from Grosseto), this old-fashioned trains will take you to San Giovanni d'Asso, the other Tuscan town - besides San Miniato - renowned for its white truffle and for housing another internationally renowned celebration of this product, the White Truffle Fair held on November 7-8 and 14-15. Being in its 30th year, this culinary exposition is aimed to confirm the importance gained throughout years as great and high profile showcase for the Made in Italy brand, especially for the Valdorcia and Terre Senesi products, with truffle being the jewel on thise crown.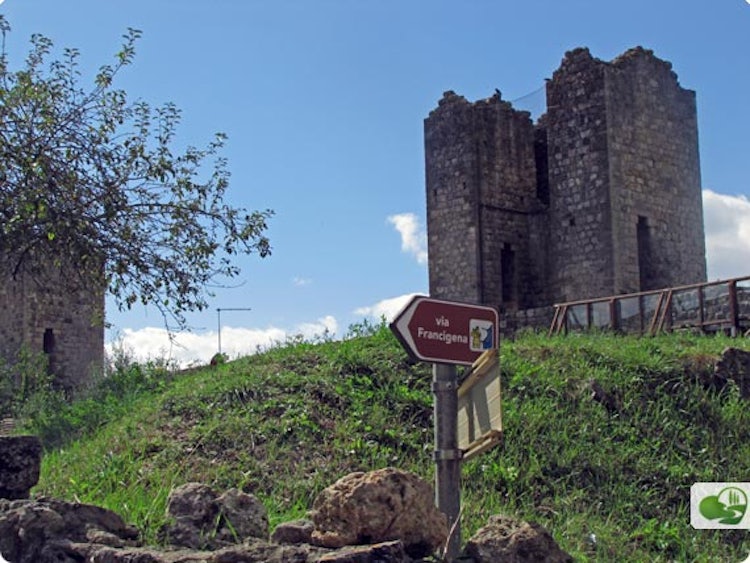 For all those who love doing some genuine sport and movement, and then indulge themselves in a few culinary excesses, Corri sulla Francigena is an running event taking place in Monteriggioni on November 8: an itinerary dedicated to one of the many off-the-beaten tracks of Tuscany that will lead you to suggestive landscapes and marvellous panoramas, along the ancient Francigena road. The race is a non-competitive family fun run, so you could also take part just for enjoying the locations in this beautiful area of Tuscany.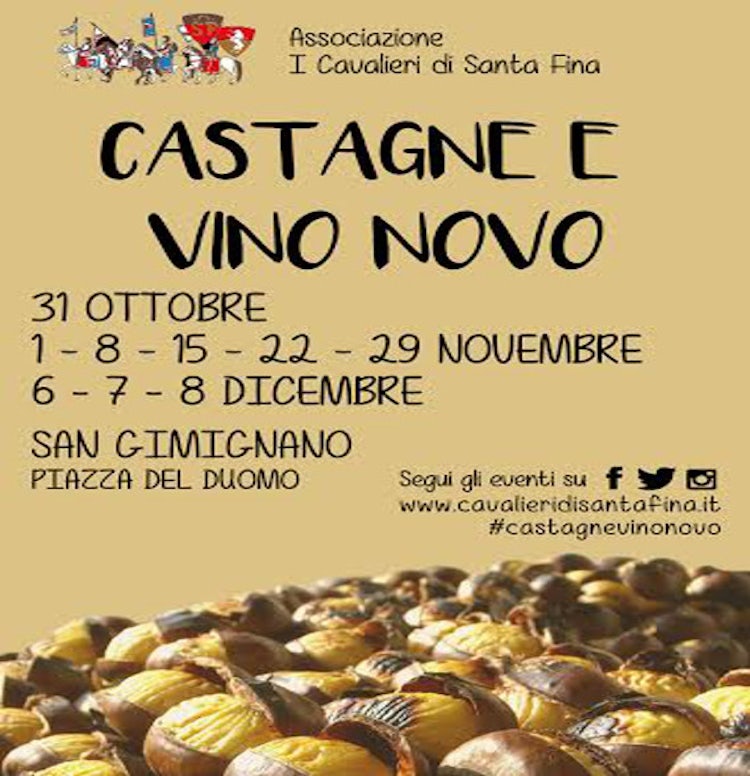 In San Gimignano, it's time for chestnuts and the new wine! As of tradition, the Loggia del Comune in Piazza del Duomo (Cathedral's square) will be housing the gastronomic event par excellence of the fall season: Castagne e Vino nuovo (Chestnuts and new wine), held every Sunday in November starting from October 31 and from December 6 to 8.
Lucca and its culinary learning tastes
Among all the places hosting a wine-and-food festival in November, Lucca could not obviously miss out! Il Il Desco - Sapori e Saperi Lucchesi, in fact, is taking place at the Real Collegio in the very heart of the city, every weekend from November 14 to December 8: it's a fair dedicated to food which will highlight typical local products and offer culinary workshops for both children and grown-ups, tasting stands and more. Food won't be the exclusive protagonist of this event, where art and culture will also play a very important role.
In Garfagnana, chestnuts are still playing a starring role: on November 22, in fact, Castelnuovo Garfagnana will be housing the Castagnata, while on November 8, the Chesnut Festival - with tasteful local recipes based on this fall fruit - will be held in Fosciandora.
Don't forget finally, the most eagerly awaited event of October, the Lucca Comics and Games, which is going to end on November 1 in the heart of Lucca center, while in Capannori - small town of the surroundings - the theme expositions dedicated to Lucca Comics and Games are going to close their doors on November 2.
Sailing to the Tuscan Archipelago for the traditional...squid competition!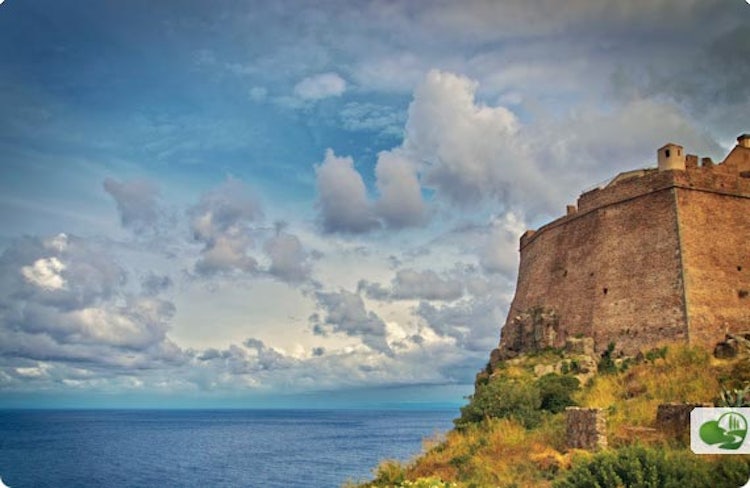 Actually, it's the sea area of Livorno province that will be housing a characteristic food festival and competition: the Gara e Sagra del Totano (literally, Squid Competition and Festival) will be taking place on the island of Capraia (one of the islands of the Tuscan Archipelago) on October 31 and November 1. The competition, held on Saturday afternoon will be aimed to fish as much squid as possible to be cooked the day after by the best local restaurants.
Grosseto: let yourself be conquered by the triumph of art, nature and traditions
On November 7 and 8, Civitella Paganico will be home to Festa del Buco Unto e dell'Olio Novo, a manifestation dating back centuries ago that is deeply rooted in the ancient traditions of the town. It's a sort of food festival dedicated to the tastes of Fall, like the new oil and wine that also offers music, typical markets and fun for everyone! Are you maybe wondering what Buco Unto is? Local inhabitants of Civitella Paganico picked up this nickname for their oily pant bottoms. How did this happen? It is said that when people, but men in particular, went to Holy Mass and kneeled down to pray, their greased shoes always dirtied their pants, and thus leaving their bottoms oily ;-).
Another manifestation that is strongly tied to local cultural identity is Rito della Focarazza, that takes pace every year in Roccalbegna on the 24th and 25th of November. It's a sort of competition among the contrade (quarters) of the city, that will try to get to the stollo, an oak beam erected in the middle of the focarazza, an erica woodpile set alight, and steal it for their own rione, making their way through the streets of Roccalbegna.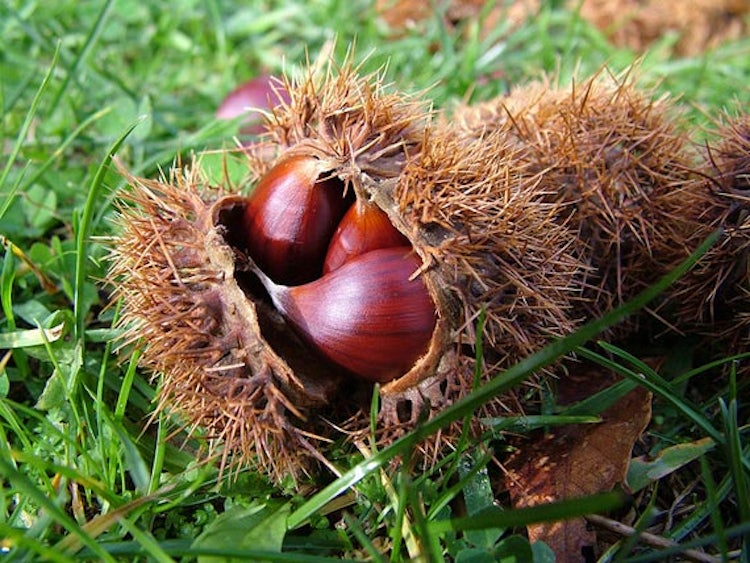 If you feel like living an amazing experience, surrounded by a dreamlike atmosphere, then take part to the guided visit to the Niki de Saint Phalle's Tarot Garden, held in Capalbio on November 7, where the magic of this place will make you daydream for at least a few hours!

Normally you take a pleasant walk in discovery of the one-of-a-kind sculptures at the Tarot Garden, but Orbetello will be home to a more tiring and competitive discover: a 10 km race amidst the Feniglia natural park (Corri nella Riserva - Run in the natural reserve, November 22).
Prato, where taste is a "work of art"
On November 14 and 15 and from 20 to 22, Montemurlo will be home to the New Oil Festival, an event dedicated not only to this typical product, also known as liquid gold, but also aimed to offer photo and art exhibitions, traditional dinners and much more.

The Palazzo Pretorio Museum in Prato is housing an interesting exhibit, Synchronicity Contemporanei, da Lippi a Wharol, which will run through Januray 10, 2016. This project is designed to show some of the most important works of art of the post-WWII period together with Renaissance and late Gothic time masterpieces by Filippino Lippi and Donatello. This artistic itinerary is thought to synchronize modernity and contemporaneity with past, in an artistic dimension where time seems to be an outdated variable.

Florence: a thousand-surprises Cradle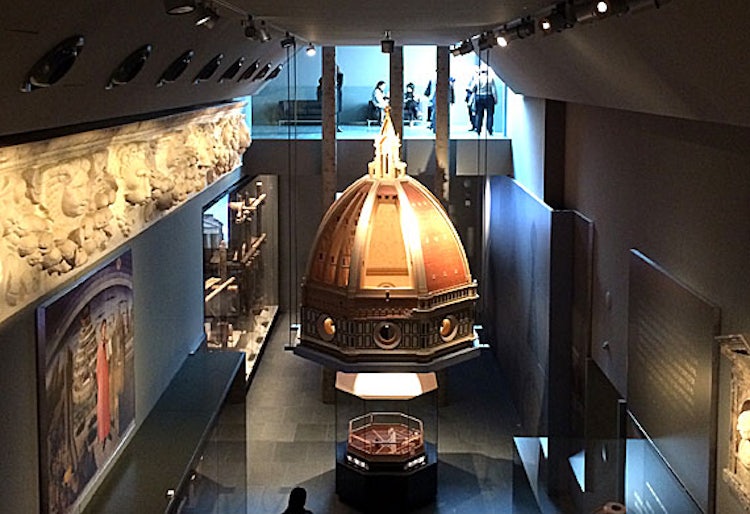 At the top of this section there's the ReOpening of the Museum of the Cathedral in Florence, called Museo dell'Opera del Duomo. As of the 29th of October, you can tour the four floors, see artwork never shown before and experience several surprises, read our blog for more information. Also showing this month in Florence is the one and only stop in Italy, 65 contemporary artists from China in the Belle Arti della Cina a Firenze until the 17th of November at the Riccardi Medici Palace. This show takes place every two years and draws from more than 24,000 pieces of artwork before making its final selection.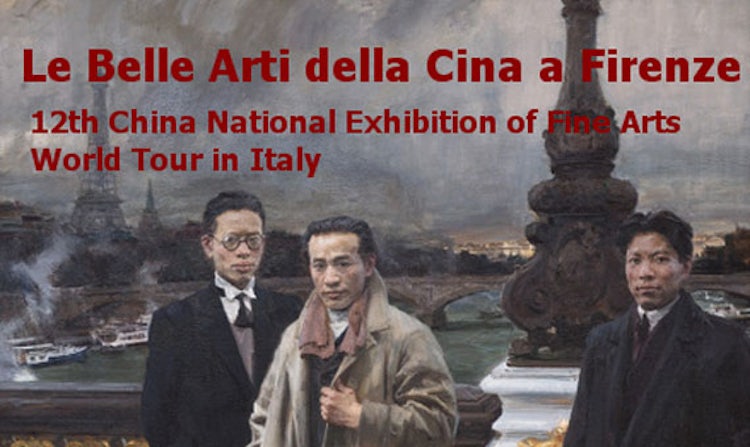 Figline Valdarno will be housing Autumnia, a fair focused on the area's products that, considering the central position of the city, will also include specialties from Siena, Arezzo and Florence. Florence and its province will be home, like many other Tuscan localities, to a plethora of food festivals focusing on the tastes of fall: if you are interested in going deeper into details, take a look at our dedicated article. There are many food festivals taking place in several locations of Florence and its surroundings chocolate, truffles, mushrooms and more ... you absolutely don't want miss out!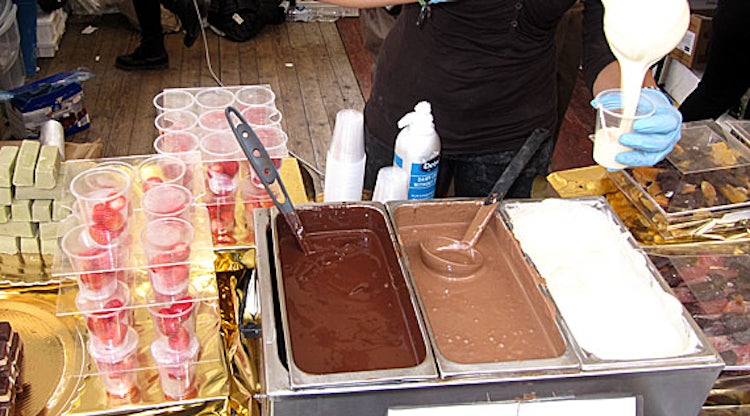 Finally, on the 27th, at Palazzo Ricasoli in Piazza Goldoni Florence, the Villa Daniella estate holds a truffle charity auction called "Tartufile". For more information on their events, you can check out their site.