The Flavors of Fall in November
Just like October, November is dedicated to the typical flavors of autumn in Tuscany: bottling of the new wine begins, usually referred to as vino novello, the olive harvest has begun with pressing of new olive oil, chestnuts and mushroom hunting are in full force. There's a type of mushroom/tuber, in particular, that is eagerly anticipated and celebrated, a very prestigious, exquisite and uncommon one... know which one I'm talking about? Keep on reading to find out about the many activities this month!
Below you will find a list of some of our favorite food festivals, as well as exhibitions, events, and markets for the month of November.
Traveling to Florence while visiting Tuscany? Remember to check out the calendar for Florence and the many select events that happen in this great city. We also encourage you to check out the exciting list of Exhibits going on all over Tuscany.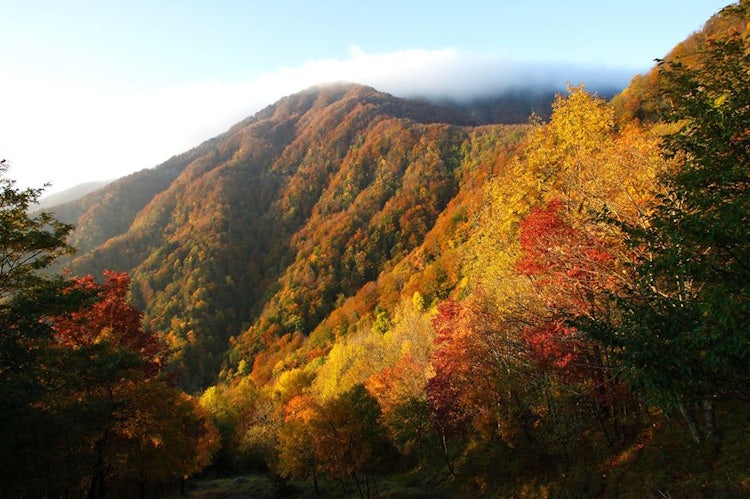 Italy | All Saint's Day | November 1st
Very much celebrated throughout the entire country, the day coincides with the major Catholic holiday celebrating the dearly departed and saints. Many will make a long weekend out of the holidays this year and you will find lots of Italian tourists flooding the cities and tourist points.
Public transport works on a festive schedule. Many stores will be closed. Check hours in advance for museums, monuments, and churches.
Tuscany | #DOMENICALMUSEO | 1° Sunday in November
How about enjoying a bit of art, history, and culture on a Sunday? How about enjoying it with free admission? Then mark the first Sunday of the month on your calendar and make note of the following State museums (and archaeological areas) across Tuscany where you can take advantage of the free entrance. See a List of State Museums in Tuscany
Arezzo | FIERA ANTIQUARIA | first weekend in November
Many years ago, Ivan Bruschi gave life to one of the oldest and biggest antique fairs in Tuscany...maybe even all of Italy. He transformed his love for the old, unique and precious into an event that fills the streets of Arezzo every first Sunday of the month and the Saturday that precedes it that month. Check out the official site for more details.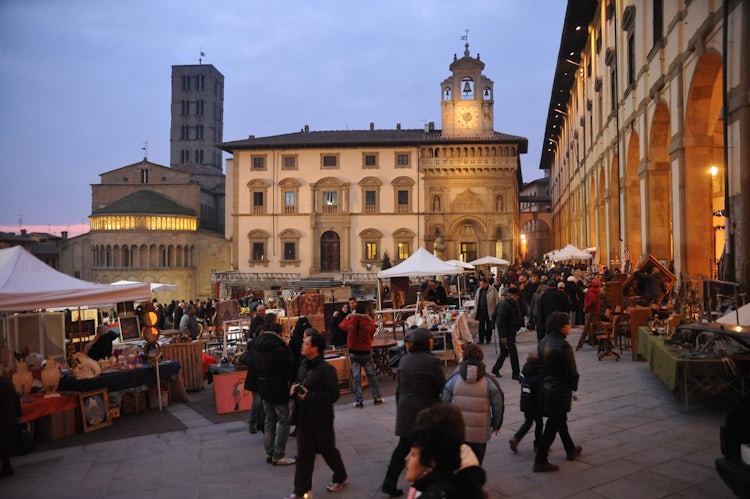 Panzano in Chianti | APRILANTE | 1st Sunday in November
We know they call the fair "April" ante, but it really goes all year round! This monthly market in the streets of this charming town in Chianti is where you will find hand crafts, vintage and delicious typical foods and all of it this is just outside in the countryside surrounding Florence. Read more about Panzano.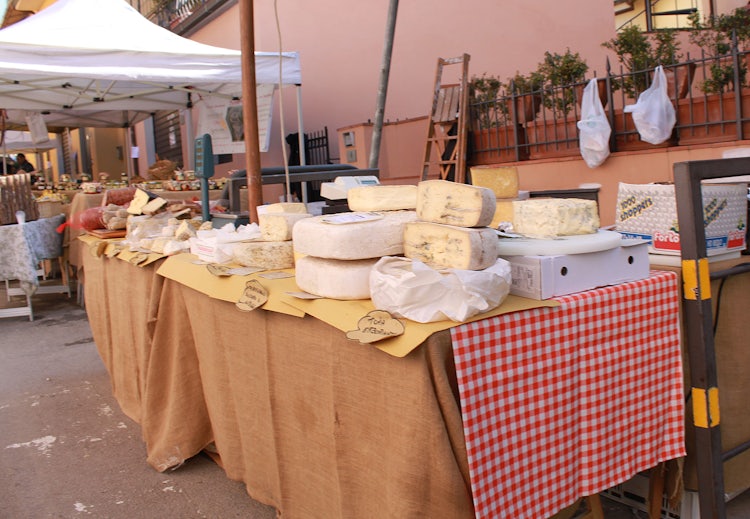 Anghiari | FESTA DI SAN MARTINO e DEI BRINGOLI | 2nd weekend of Nov
The Festa di San Martino e dei Bringoli is held annually in Anghiari and attracts tourists from everywhere in Tuscany thanks to the "bringoli", a type of handmade spaghetti prepared with water and flour then served with a mushroom or meat sauce. You will also find stands with grilled sausage, chestnuts, local wine and more. Check their Facebook page for more details.
Greve in Chianti | IL PAGLIAIO | 4th Sunday of November
Piazza Matteotti is filled with locals who feature goods from their gardens, their kitchens, and their workshops every month, on the fourth weekend. Often you will find not only great bargains but music and opportunities to do some taste testing. Check their Facebook page for details for the upcoming market in the few days before the market, for updates.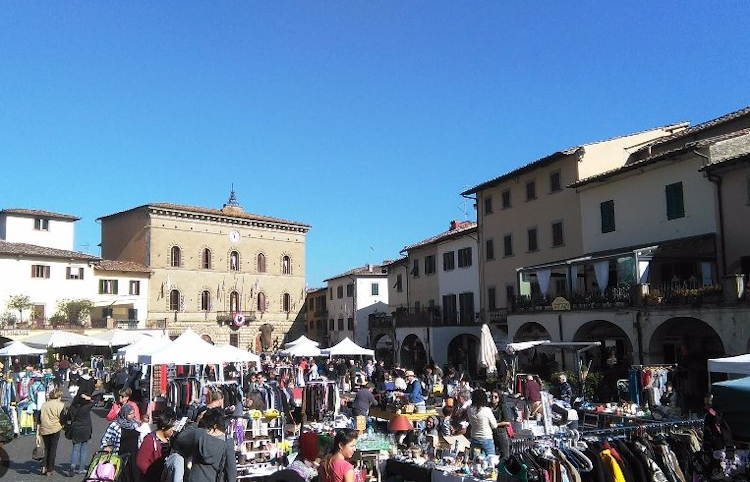 Capraia | GARA E SAGRA DEL TOTANO | generally around 1 november
The lovely little island off the coast of Tuscany will be hosting a food festival and competition: the Gara e Sagra del Totano (literally, Squid Competition and Festival). The competition, where there will be more than 100 boats of all types showing off their squid fishing skills. Then on Sunday, these squid will be cooked up in various local recipes - definitely a one of kind food festival. Check out the official site for more details.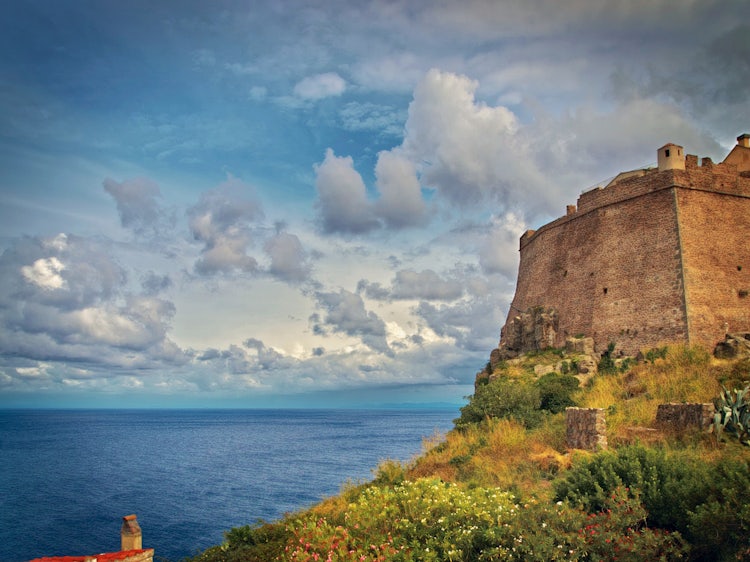 San Miniato | TARTUFO BIANCO | November 12-13, 19-20 + 26-27
San Miniato is host to a truffle fair in October, which is only a preview of what is to come in November: the International Market and Fair of the White Truffle. This fair attracts many people from Italy and abroad, and not only truffle experts. True aficionados eagerly await the occasion to taste hundreds of local recipes based on truffles, as well as savor the tastiest culinary delights of the country. A real paradise for foodies, experts connoisseurs and... everyone that loves food! Check out the official site for more details.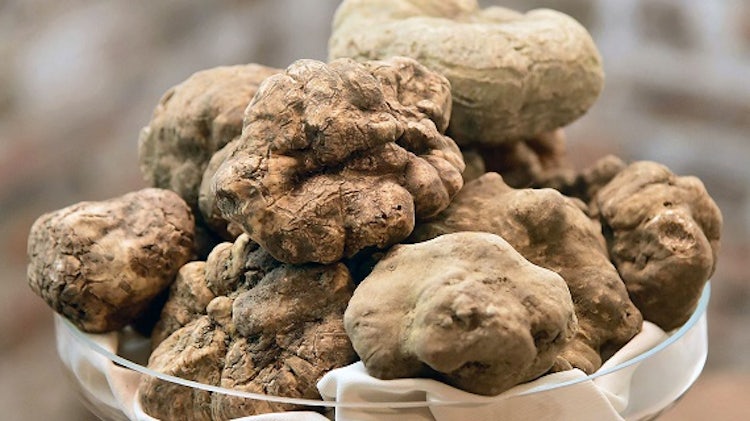 Volterra | VOLTERRAGUSTO | last two weekends of October+November 1
VolterraGusto is a festival that has become a required stop if you're a lover of all food products made in Tuscany. The Festival & Fair Market of the White Truffle and Local Products of the Alta Valdicecina is at the heart of the event with the truffle at the center and alongside it many small prodcuters offering a taste of their excellent products - from cheeses to cold cuts, then wine, sweets and much more – from the area and beyond. Check out the official website for the program and more details.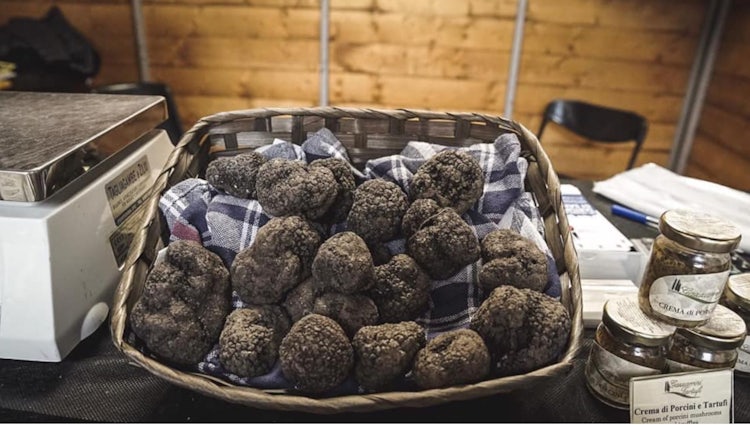 Figline Valdarno | AUTUMNIA | November 11-13
Figline Valdarno will be hosting Autumnia, a fair focused on the area's products that, considering the central position of the city, will also include specialties from Siena, Arezzo, and Florence. Florence and its province will be home, like many other Tuscan localities, to a plethora of food festivals focusing on the tastes of fall. There are many food festivals taking place in several locations of Florence and its surroundings chocolate, truffles, mushrooms and more ... you absolutely don't want miss out! Check out the program and other details on the official site.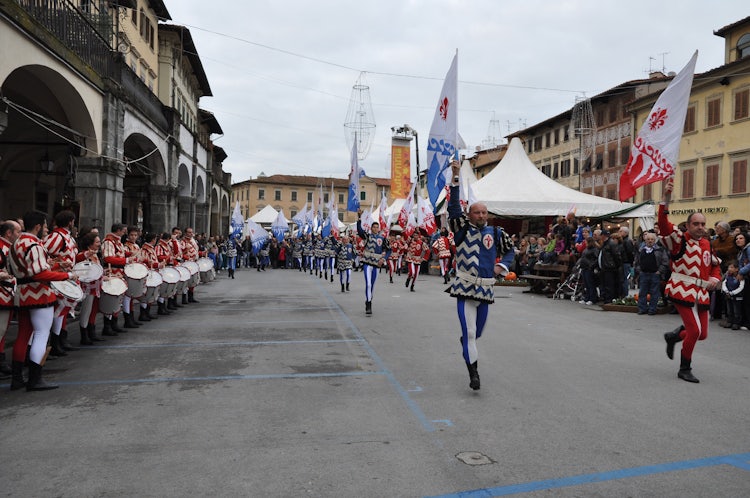 Reggello | RASSEGNA DELL'OLIO EXTRA VERGINE DI OLIVA | OCT 29-NOV 1
Be sure to check out the program, this event offers so much more than just a taste of delicious olive oil!. The fair-exhibition dedicated to areas new extra-virgin Olive Oil of the season will take place over the first weekend in November, from 10am to 9pm every day from Friday through Sunday. It will be a showcase of the area's olive oil, with tastings, tours and other events. Check out the full program here.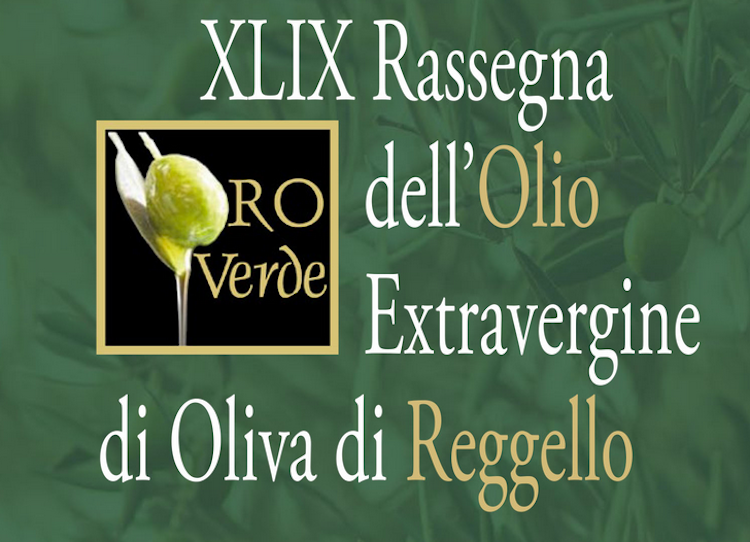 Lucca | COMICS & GAMES | November 1-5
The Lucca Comics and Games International Convention is "THE" convention that celebrates cartoons and comics, with no limit on time or space. Check out the official site for more details.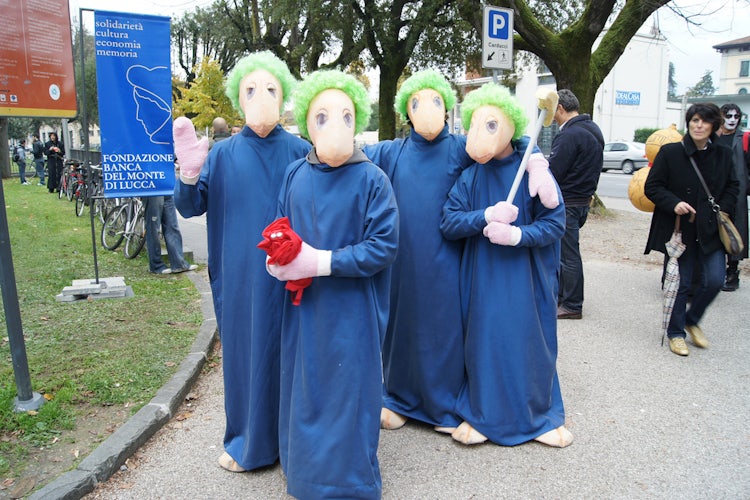 San Giovanni d'Asso | MOSTRA MERCATO PER TARTUFO | November 12-13 + 19-20
Another area famous for its truffles, San Giovanni d'Asso will be open its doors, markets, and museums for the guests to taste and explore the delicate flavors and recipes of the black and white truffles. The calendar is filled with cooking demonstrations, steam engine train rides, organized search parties for the "Diamond of the Creti Senese". Check out the official site for more details.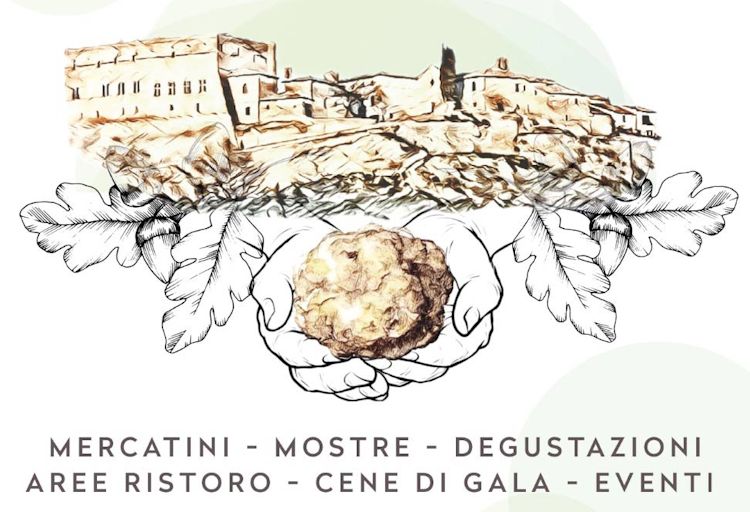 Civitella Paganico | FESTA DEL BUCOUNTO | November 12-13
This is a manifestation dating back centuries ago that is deeply rooted in the ancient traditions of the town. It's a sort of food festival dedicated to the tastes of Fall, like the new oil and wine that also offers music, typical markets and fun for everyone! Are you may be wondering what Buco Unto is? Local inhabitants of Civitella Paganico picked up this nickname for their oily pant bottoms. How did this happen? It is said that when people, men, in particular, went to Holy Mass and knelt down to pray, their greased shoes always dirtied their pants, and thus leaving their bottoms oily ;-). Check out more details on their Facebook page.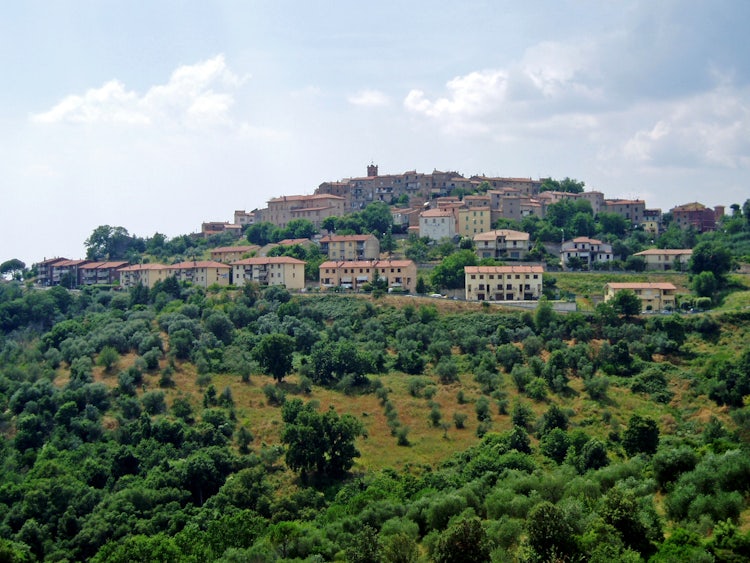 Montemurlo | FESTA DI OLIO NUOVO | Nov 20
Montemurlo near both Prato & Florence will be home to the Oil Festival, an event dedicated not only to "liquid gold" but also offering photo and art exhibitions, dinners and much more. Beginning the weekend before and continuing the weekend of the festival, you will find many fun activities for the entire family including this Tuscan product and other local specialties. Check out the official site for more details and program.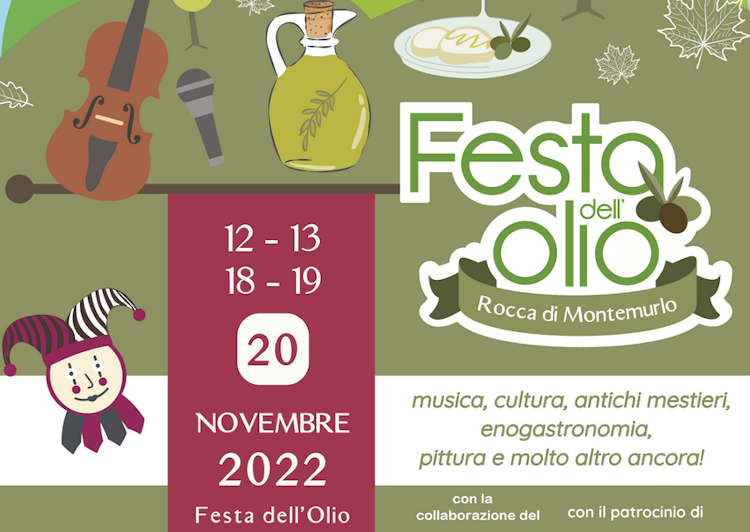 Roccalbegna | RITO DELLA FOCARAZZA | November 24+25
Another manifestation that is strongly tied to local cultural identity is Rito della Focarazza, which takes place every year in Roccalbegna on the 24th and 25th of November. It's a sort of competition among the contrade (quarters) of the city, that will try to get to the "stollo", an oak beam erected in the middle of the "focarazza", in English: a woodpile set alight The fun begins when the different teams attempt to steal it for their own rione, making their way through the streets of Roccalbegna. Learn more about this area.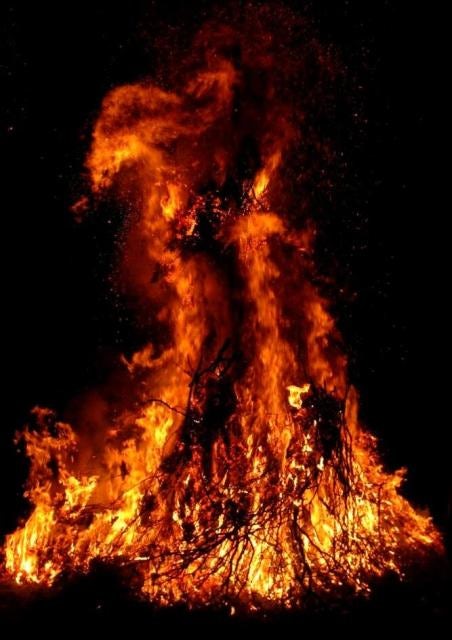 Barga | MERCATINO ANTIQUARIATO | 2nd weekend of the month
head into the Garfagnana
It's not all about the food, in fact just north of Lucca in the area known as the Garfagnana you will find fall colors, flavors and an antique fair that merits a visit.
Anghiari | CENTOGUSTI DELL'APPENNINO | Oct 29 - Nov 1
This is a food festival dedicated to the local culinary delights, with the participation of some of the Tuscan "Slow Food" cities, such as Greve in Chianti. Wine and food tastings, culinary workshops, meetings, and practical demonstrations are aimed to entertain and offer a tasty three-days-of-food manifestation. And how could we not mention the annual "walk of the Hundred-Tastes", which will take place on Sunday 04th November, with the outer walls as it's starting point?
---
LAST UPDATED: 11/11/22