The Flavors of Fall in November
Just like October, November is dedicated to the typical flavours of autumn in Tuscany: bottling of the new wine begins, usually referred to as vin novello, the olive harvest has begun with pressing of new olive oil, chestnuts and mushroom hunting are in full force. There's a type of mushroom/tuber in particular that is eagerly anticipated and celebrated, a very prestigious, exquisite and uncommon one... know which one I'm talking about? Keep on reading to find out about the many activities this month!
Below you will find a list of some of our favorite food festivals, as well as exhibitions, events and markets for the month of November.
We are constantly updating the activities for the each year however, if they have not yet been posted by official sites then we write in TBA (to be announced) - so keep checking in with us...or write us on the Forum.
Traveling to Florence while visiting Tuscany? Remember to check out the calendar for Florence and the many select events that happen in this great city.
Prato | OLEUM NOSTRUM | November
savoring the local liquid gold: olive oil
This celebration of olive oil covers many of the truly picturesque towns just outside of the city center of Florence and Prato, including Carmignano, the Rocca di Montemurlo, Villa Scarfantoni and Poggio a Caiano. Local producers will present their newly pressed oil and compete for the prize "Oleum Nostrum". The public is invited to participate in the fun, tastings and award ceremony, the program for details of the activities.
Livorno | MARE DI VINO | Nov 19 - 20
showcasing the wines Livorno & the Costa degli Etruschi
Over 3000 square meters of exhibition space featuring the wines from Bolgheri and Val di Cornia, as well as those from Montescudaio, Riparbella and the area of Terratico di Bibbona and the Islands of Elba ad Capraia. In addition to the wines there will be a space dedicated to stands about the olive oil from these areas. Don't miss your chance to widen your horizons and taste some great wines.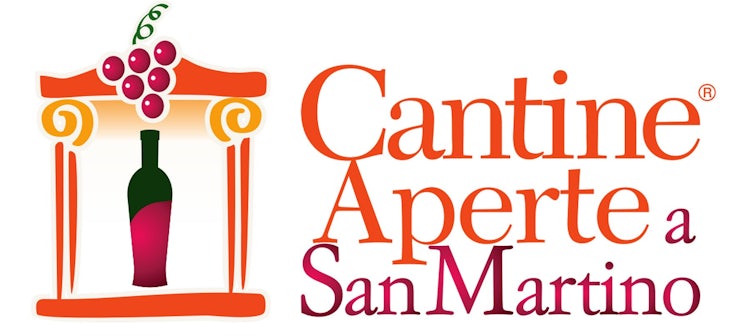 Tuscany | CANTINE APERTE A SAN MARTINO | Nov 13
wine cellars open to the public
The Movimento Turismo del Vino has arranged another fantastic opportunity to taste some of the region's best. This time there is an event at the Museum of Brunello, in Montalcino with tastings of the Vino Novello, new oil and several of the great wines from the area. Another participant - closer to Florence is Tenuta Bacco a Petroio and if you are near Montepulciano then be sure to add the Vecchia Cantina to your itinerary on the 13th. Visit the official site for a detailed program.
San Miniato | TARTUFO BIANCO | Nov 12-13, 19-20, 26-27
46th Exhibition Market Festival of White Truffle
That said, what I certainly couldn't forget to keep you informed about is the event par excellence of the province of the Leaning Tower, dedicated to one of the most prestigious foods of our culinary panorama: truffles. San Miniato was home to a truffle fair in October, which was only a preview of what was to come every weekend in November : International Market and Fair of the White Truffle. This fair always attracts lots of people coming from everywhere in Italy and abroad, and not only truffle experts. True aficionados eagerly await this occasion to taste hundreds of local recipes based on truffles, as well as savor the most tasty culinary delights of the country. A real paradise for foodies, experts connoisseurs and... everyone that loves food!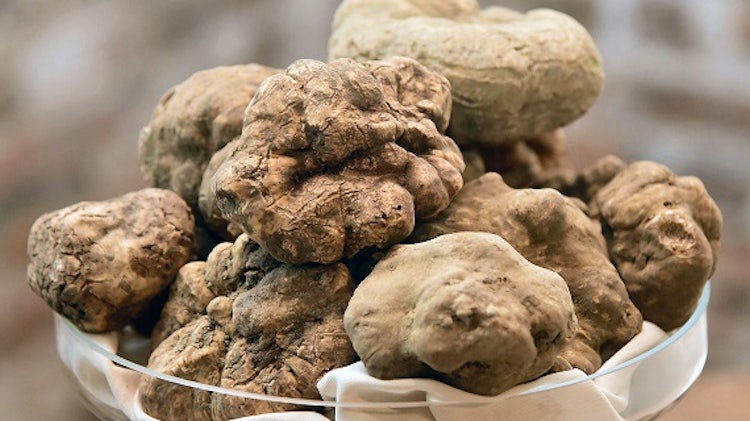 Anghiari | FESTA DI SAN MARTINO | 2nd weekend of
and handmade pasta and meat sauce
Festa di San Martino e dei Bringoli, held annually in Anghiari, attracts tourists from everywhere in Tuscany thanks to the "bringoli", a type of handmade spaghetti prepared with water and flour then served with a mushroom or meat sauce. You will also find stands with grilled sausage, chestnuts, local wine and more.
Anghiari | CENTOGUSTI DELL'APPENNINO | Oct 31 - Nov 2
the flavours and perfumes of the Valtiberina
This is a food festival dedicated to the local culinary delights, with the participation of some of the Tuscan "Slow Food" cities, such as Greve in Chianti. Wine and food tastings, culinary workshops, meetings and practical demonstrations are aimed to entertain and offer a tasty three-days-of-food manifestation.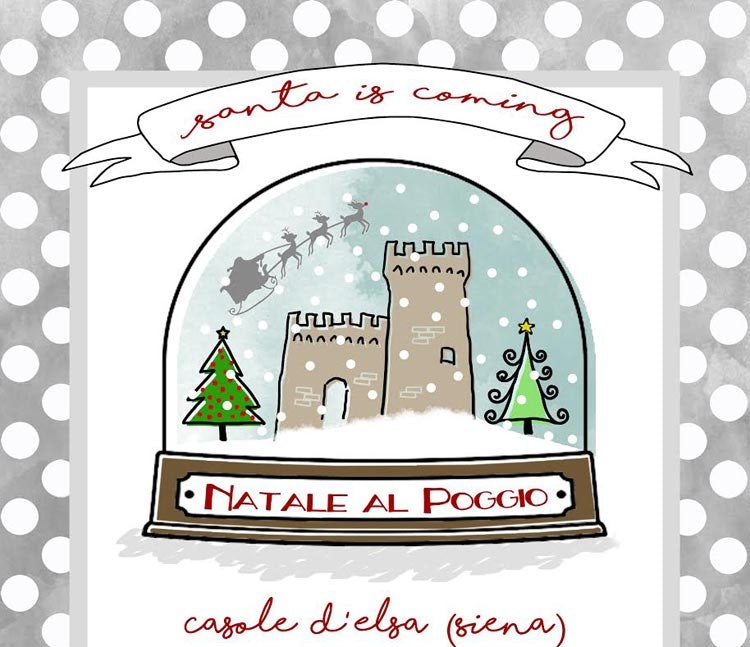 Poggio | NATALE AL POGGIO 2016 | Nov 19 - 20
5th Edition of Christmas Magic in Tuscany
This quaint little town not far from Casole d'Elsa opens its city streets to 50 select artisans with an air of festival and Christmas. Join in the holiday fun savor typical Italian, Tuscan and even local specialities, visit the incredible museums and admire the art and treasures of the city while taking an opportunity to do some holiday shopping
Arezzo | AGRIeTOUR & APIeTOUR | Nov 11-13
Outdoors and Bees Knees
This event concentrates on the agriturismo experience and is an annual date for everyone working in the agricultural and green tourism sector. At the same time there is APIeTOUR (a play on words in Italian Api means bee). It is mainly aimed to all those working in the beekeeping sector with information, technical advice and news on the subject, it is also meant to offer a wide range of products you can buy made with a base of honey, from food to cosmetics, thus becoming a more attractive and interesting event for the general public.
Capraia | GARA E SAGRA DEL TOTANO | Oct 29 - Nov 1
15th edition of surf & turf
Actually, it's the sea area of Livorno province that will be housing a characteristic food festival and competition: the Gara e Sagra del Totano (literally, Squid Competition and Festival) will be taking place on the island of Capraia (one of the islands of the Tuscan Archipelago). The competition, held on Saturday afternoon will be aimed to fish as much squid as possible to be cooked the day after by the best local restaurants.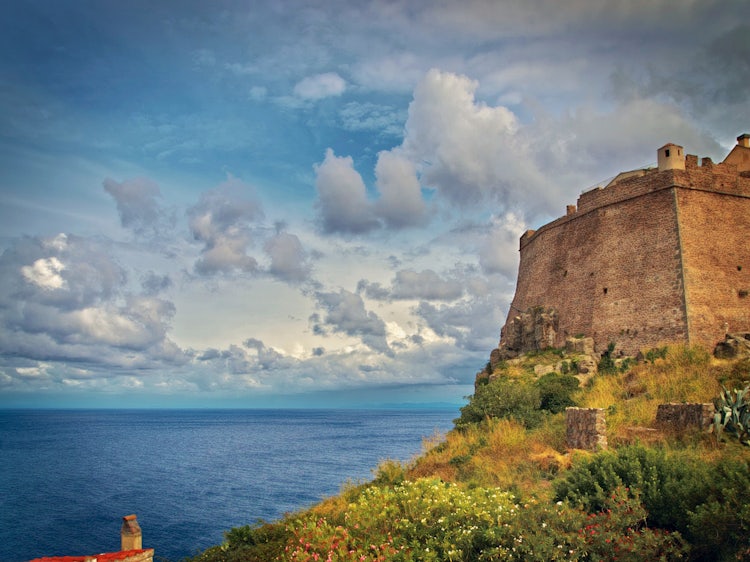 Pisa | DOLCEMENTE | Nov 19-20
fusioni armoniche (harmonic fusion)
Dolcemente...what a sweet name for an event worth your time even if you still don't know what it is about! This event celebrates the Italian art of pastry-making and haute patisserie and is held in Pisa at the Stazione Leopolda. This year the manifestation will be celebrating its 11th anniversary with a theme dedicated to Tuscan traditions and its most representative products. Food workshops, some also dedicated to entertain children and to try to get them closer to the kitchen and cooking, patisserie lessons, competitions, meetings, tastings and guided tours all around the city to discover its most beautiful corners, art and photo exhibitions and more.
Palazzo Blu (PI) | Dalí. IL SOGNO DEL CLASSICO | ends Feb 5, 2017
the influence of the classics
Now is the moment to feed your cultural side, a visit to Pisa and the Palazzo Blu mix past and present. The museum proposes a viewing of the masterpieces of the Spanish artist through a filter of the classic artists from Italy and specifically the Renaissance
Montepulciano | TOSCANA GUSTANDO | NOV 12-13
compare the flavors of the north and south
The city center will host Toscana Gustando: a culinary itinerary that will guide you to the discovery of traditional local restaurants and wineries. This year the theme compares Tuscany with that of the gastronomic tradition of Trentino Alto Adige.
Arezzo | MERCATINO DI NATALE | Nov 25 - Dec 26
A night of laterns
Open from November till December this Christmas market in Arezzo features a tradition from the land of the "Tirolesi" with decorations, gift items, typical products from the north and special events, like that on the 26 of November when the guests are invited to launch candle lit laterns...and of course, make a wish.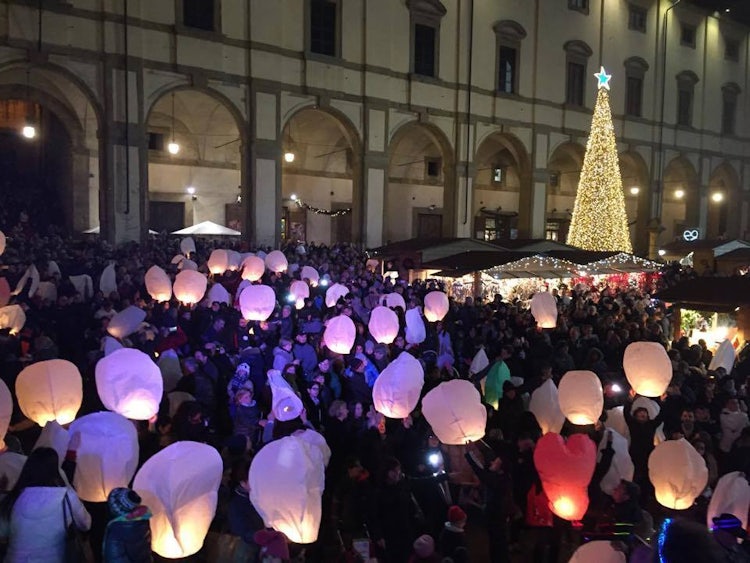 Acquaviva | FESTA DEL CIBO DI STRADA | data mm dd
Street Food is what's hot in Tuscany
In this small town outside of Montepulciano, they will host the Festa del Cibo di Strada, the Street Food Festival, a culinary fair dedicated to street and fast food, which often represents the most authentic, genuine and simple dishes of our local traditions and recipes.
San Giovanni d'Asso | MOSTRA MERCATO PER TARTUFO | Nov. 12-13 & 19-20
truffles from the Creti Senese
Another area famous for its truffles, San Giovanni d'Asso will be open its doors, markets and museums for the guests to taste and explore the delicate flavours and recipes of the black and white truffles.
Monteriggioni | 19th CORRI SULLA FRANCIGENA | 13 Nov
Another way to follow in the footsteps of the pilgrims towards Rome
For all those who love doing some genuine sport and movement, and then indulge themselves in a few culinary excesses, Corri sulla Francigena is an running event: an itinerary dedicated to one of the many off-the-beaten tracks of Tuscany that will lead you to suggestive landscapes and marvellous panoramas, along the ancient Francigena road. The race is a non-competitive family fun run, so you could also take part just for enjoying the locations in this beautiful area of Tuscany.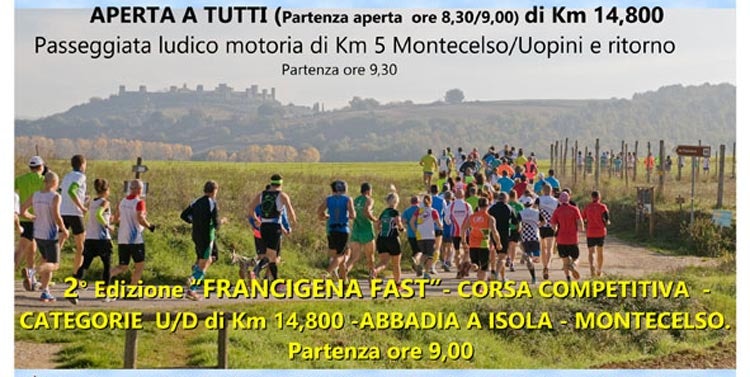 San Gimignano | CASTAGNE E VINO NUOVO | every Sunday in Nov and Nov 1st
Chestnuts and red, red wine in the square
In San Gimignano, it's time for chestnuts and the new wine! As of tradition, the Loggia del Comune in Piazza del Duomo (Cathedral square) will be housing the gastronomic event par excellence of the fall season: Castagne e Vino nuovo (Chestnuts and new wine)
Lucca | IL DESCO | Nov 19 - Dec 11
the flavors & know-how of Lucca in exhibition
Among all the places hosting a wine-and-food festival in November, Lucca could not obviously miss out! Il Il Desco - Sapori e Saperi Lucchesi, in fact, is taking place at the Real Collegio in the very heart of the city, every weekend: it's a fair dedicated to food which will highlight typical local products and offer culinary workshops for both children and grown-ups, tasting stands and more. Food won't be the exclusive protagonist of this event, where art and culture will also play a very important role.
Lucca | COMICS & GAMES (GOLD) | Nov 1
in Lucca it really is all fun & games
Last Day! The Lucca Comics and Games International Convention is "THE" convention which celebrates cartoons and comics, with no limit on time or space.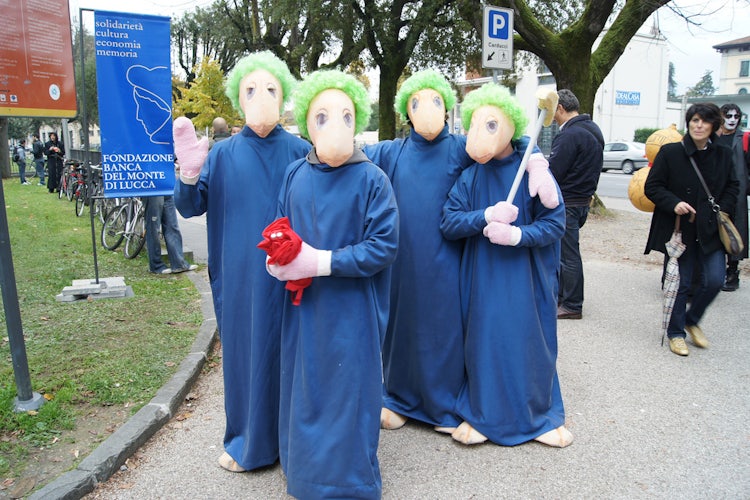 Civitella Paganico | FESTA DEL BUCOUNTO | Nov 12-13
first press olive oil festival
This is a manifestation dating back centuries ago that is deeply rooted in the ancient traditions of the town. It's a sort of food festival dedicated to the tastes of Fall, like the new oil and wine that also offers music, typical markets and fun for everyone! Are you maybe wondering what Buco Unto is? Local inhabitants of Civitella Paganico picked up this nickname for their oily pant bottoms. How did this happen? It is said that when people, men in particular, went to Holy Mass and kneeled down to pray, their greased shoes always dirtied their pants, and thus leaving their bottoms oily ;-).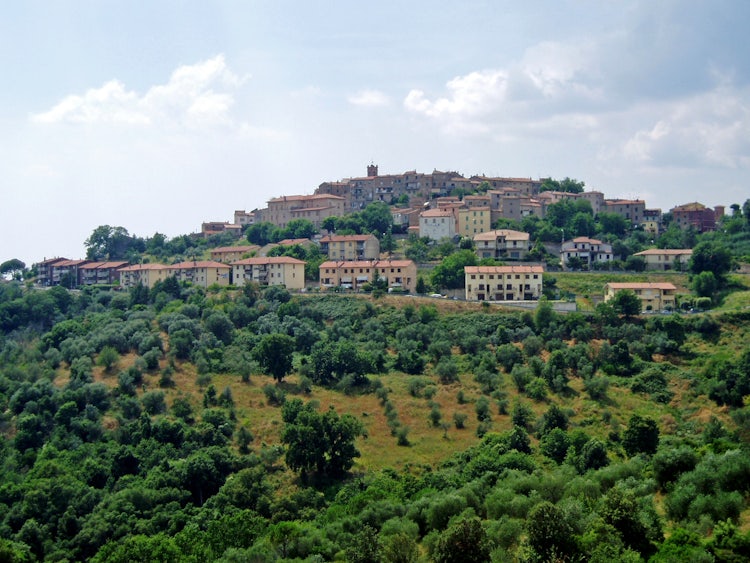 Roccalbegna | RITO DELLA FOCARAZZA | 24-25 Nov
set the night on fire
Another manifestation that is strongly tied to local cultural identity is Rito della Focarazza, that takes place every year in Roccalbegna on the 24th and 25th of November. It's a sort of competition among the contrade (quarters) of the city, that will try to get to the stollo, an oak beam erected in the middle of the focarazza, in English: a woodpile set alight, and steal it for their own rione, making their way through the streets of Roccalbegna.
Montemurlo | FESTA DI OLIO NUOVO | Nov 13 & 18-20
The adventure begins at the antique castle "La Rocca"
Montemurlo near both Prato & Florence will be home to the New Oil Festival, an event dedicated not only to this typical product, also known as liquid gold, but also aimed to offer photo and art exhibitions, traditional dinners and much more.

Cinigiano (GR) | GUSTATREKKING | Nov 2
Discover the Maremma through your 5 senses
Walking your way through colors, fragrances and the flavors of the land. The trail will take you through the vineyards, fields and forests starting at the Castello di Porrona (XII century) for 7 km ending at the Festa dell'Uva and its festive parade. For more information and reservations (required).
Info e prenotazioni: ass.terramare@gmail.com - 3402600957 - 3284211416
Capalbio | Tarot Garden | Nov 5
look with a medieval eye
This is Niki de Saint Phalle's esoteric sculpture garden based on the Tarot cards, located in Tuscany created with a medieval look. November to December and January to March, the first Saturday in the month, from 9am to 1pm, the park's founder Niki de Saint Phalle has decided to grant all visitors free entry.If this Saturday falls on a public holiday, the Giardino will open the following Saturday.
Orbetello | CORRI NELLA RISERVA | Nov 20
Discover the Natural Reserve of Feniglia
The trail is one the dirt roads of the Reserve Feniglia, an uncontaminated environment and the perfect place for those on foot, by bike … or even the animals to roam freely. Considered a fairly easily, you can run or pedal your way through the pine forests, sometimes finding yourself face to face with deer, squirrels, pheasants, flamingos and maybe even a "cinghiale" (wild boar).
Figline Valdarno | AUTUMNIA | Nov 11 - 12 - 13
Agricoltura Ambiente Alimentazione
Figline Valdarno will be housing Autumnia, a fair focused on the area's products that, considering the central position of the city, will also include specialties from Siena, Arezzo and Florence. Florence and its province will be home, like many other Tuscan localities, to a plethora of food festivals focusing on the tastes of fall. There are many food festivals taking place in several locations of Florence and its surroundings chocolate, truffles, mushrooms and more ... you absolutely don't want miss out!