"Some say life is just a dream"
The Devil's Beauty, Dylan Dog
Dylan Dog, represented by its publishing house, Sergio Bonelli Editore, is a constant presence at Lucca Comics & Game International Convention and just an example of what you will find by taking part in one of the most important Italian and European events dedicated to comics, cartoons, games, video games and so on.
Lucca Comics & Games has been taking place in the wonderful city of Lucca for many years now: since 1996 to be precise, but really since 1966 if we consider the original edition was named as Il Salone Internazionale dei Comics, the International Comics Salon, which is always held the last weekend of October.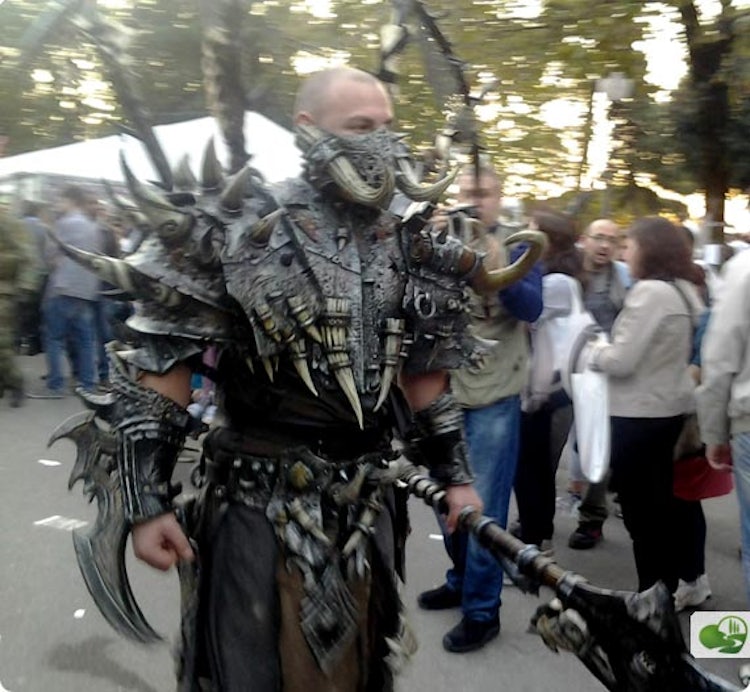 The event is divided into the exposition area, where you'll find hundreds and hundreds of stands, and the area dedicated to exhibitions, shows, games, and reenactments of historical games which is actually spread out over the city.
From a technical point of view, the convention is divided into Lucca Comics and Lucca Games, the first one being dedicated to comics and animations, and the second to games, from role playing to board games, from medieval games represented in historical settings created for the occasion and... the list goes on and on! Both sections have several areas at their disposal in the very heart of the city, although the Citadel is an area completely reserved to hosting games, exhibitions and contests in an area all over and under the ancient walls of the city, thus offering an incredibly suggestive setting: bastions, fortifications and underground itineraries that were once home, in fact, to the ancient city prisons.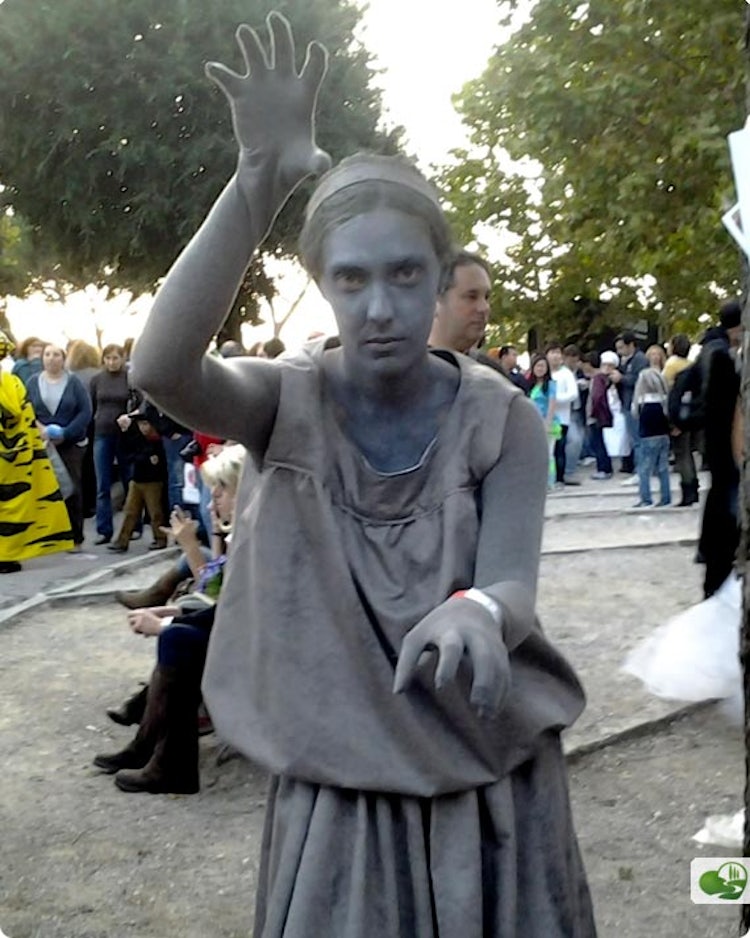 An entire world to get lost among toys and the coolest gadgets
Publishing houses, comics and game ideators, specialized vendors and shops, artists that realize toys and miniatures all have stands aimed to promote their activities and sell their products.
It's a fixed date for all those who are fond of this area, spending a week-end fully immersed in an imaginary, fantastic, playful world and taking part in a never-ending list of manifestations, events and competitions, with the unique occasion of enjoying one of the most impressive and great selections of gadgets and coolest things to be bought in one place and often can't be found elsewhere.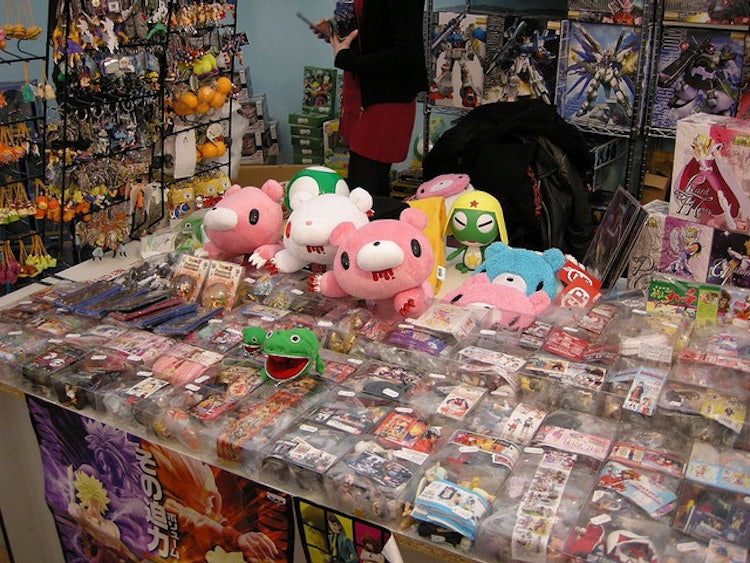 In addition, there's also an area entirely dedicated at hosting concerts, live performances (not necessarily music concert), movie previews and upcoming movies releases whcih are held in some of the most impressive historical buildings of the city.
Every year, lots of special guests that somehow belong to the comics, games or cinema world are invited to hold conferences, conventions, seminars and lessons, giving the manifestation that cultural and technical touch that is aimed to complete its playful and fairy portrait.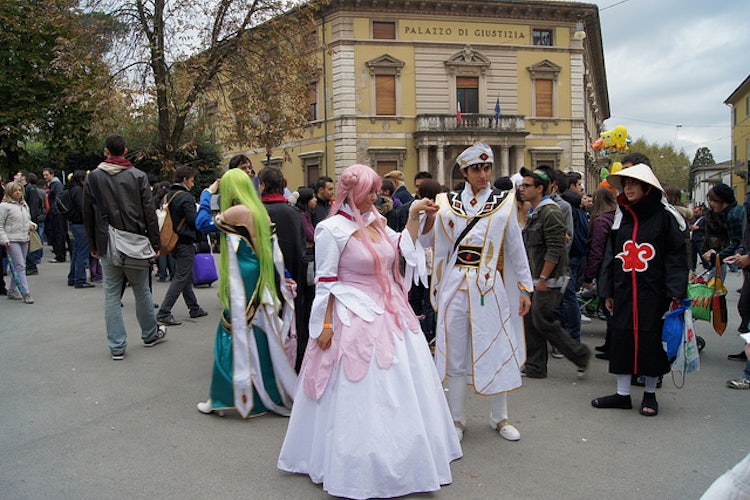 Don't be fooled into thinking this is a manifestation dedicated exclusively to fans of this sector, even if it may seem like a private club where only certain people may enter, where only a specific language is allowed, where people stroll along the city lanes looking for items to add to their personal collections. Actually, it's not! It's an amazing event dedicated to all, to children and grown-ups, comics lovers and totally ignorant spectators.
If you happen to drop by Lucca during this weekend, you'll feel like being catapulted into a fairy world, where thousands of cartoons and comics have been brought together.
For entering the area with stands and taking part - or attending - all of the events organized, you need to buy the ticket, but... stepping towards Lucca's roads and tiny streets and its unique medieval walls is completely free and, of course, the real spectacle is right there!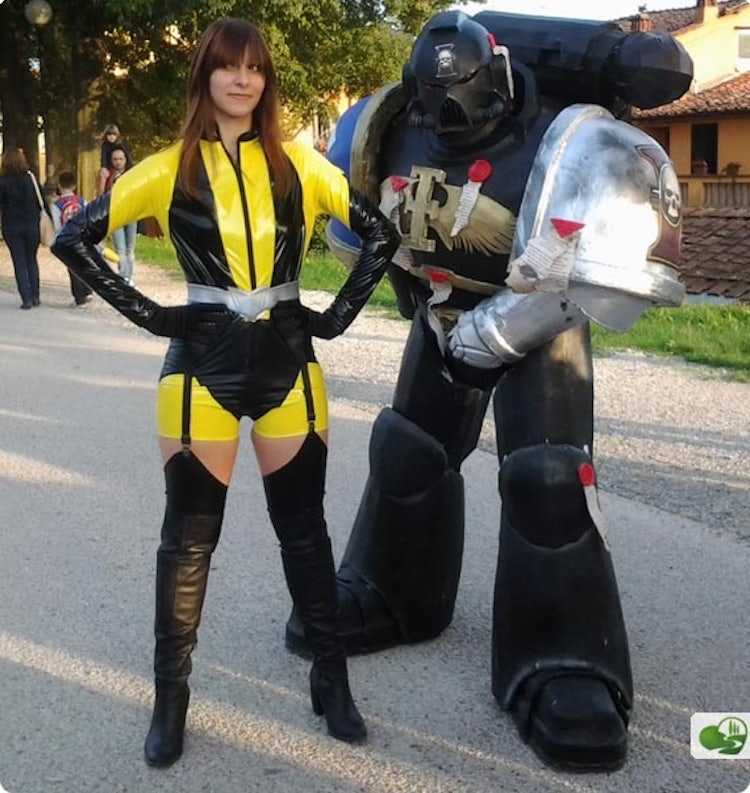 The Cosplayers: Faithful Representation of...Fantasy!
To me, one of those ignorant spectators I just mentioned above ;), the actual protagonists of the Lucca Comics & Games are the Cosplayers: people dressed up like cartoons and characters from comic books. As soon as you arrive in Lucca, especially if you get there by train, you'll see lots of people wearing costumes and very detailed accessories walking towards the walls and gates toward the core of the manifestation. And once you're inside the city walls, what suddenly appears before your eyes is really amazing! You'll feel like you are the odd man out! That is the special aspect of Lucca Comics & Games: while many other themed events usually take place in buildings, big stands or other closed spaces, this is spread out over all the city giving the chance to tourists and visitors alike to enjoy a fairy show even if they haven't paid for entrance.
I must admit that for the past three years I've gone to Lucca Comics just to admire those incredible people dressed up like cartoon characters, with a sort of obsessive attention to the smallest detail, posing and acting for tourists to take pictures: it was like being at an open-air cinema! I've always wondered how much effort and how much time one needs to create such an artistic masterpiece.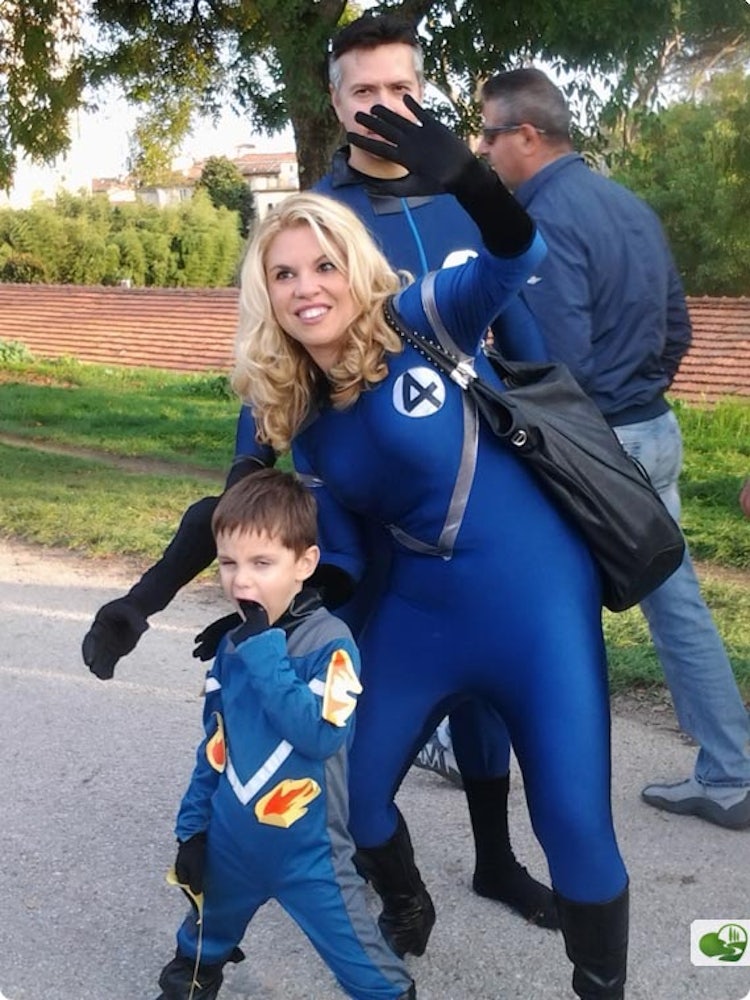 I strongly suggest you avoid strolling along the crowded lanes of Lucca's city center during that weekend: most of the city is obviously freely walkable, but crowded with thousands and thousands of people coming from everywhere, even abroad. The best way to enjoy the manifestation if you don't feel like paying the entrance is to head up along the walls, where you'll easily find lots of cosplayers and themed sculptures as well but with a bit more space all around.
Tickets: Cost & More
Check the official website for details regarding pricing and entrance times. You may buy your ticket online ahead of time, at authorized vendors, or directly at the fair's ticket offices (but you'll certainly find long queues). Check this link out for more info on tickets
How to get to Lucca Comics & Games
The best way to get to the manifestation is by train (info, timetables and costs on the official Trenitalia website, English version on your top right hand) and by bus. Moreover, this year (2014) a new bus service has just been activated to offer an organized bus trip to Lucca Comics & Games from many towns and cities of all Italy, named Comics in Bus. For more information on the event, and full program, check out the official site for Lucca Comics & Games.
Have fun!!