Following an Alternative Itinerary
In Tuscany, there is still the possibility to enjoy the Tuscan landscape in an old-fashioned steam engine powered train, where you can sit back and discover history while chugging through the region and its extraordinary iconic countryside. An initiative of sustainable tourism, these trains slowly meander through the picturesque hills of Tuscany taking you to explore little towns and their gastronomic festivals.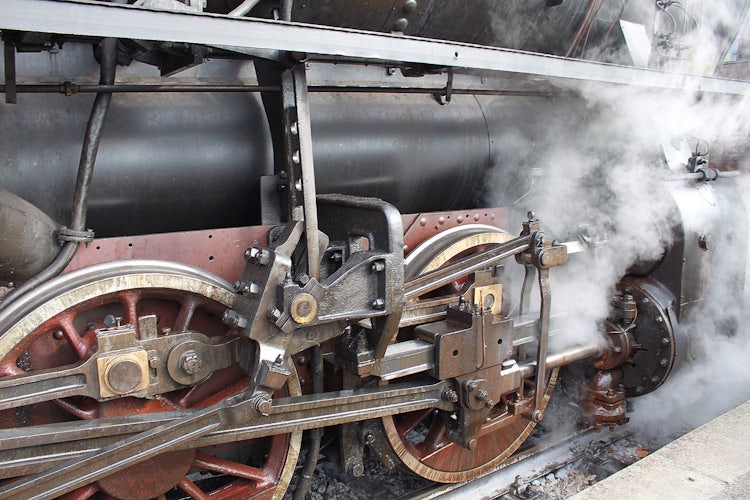 The organization F.T.I. (Tourism Train Travel) is a volunteer association that promotes and keeps alive the "culture" of train travel by offering itineraries using old (and sometimes no longer in use) train routes and antique train engines and cars to transport you not just to a quaint small town - but to another time when travel was an adventure of a different type.
It gives the opportunity to find hidden places and taste their true essence at another pace, one without a GPS and fast-moving traffic. Visiting Tuscany by steam train provides the opportunity to explore this beautiful Italian region in a unique and fun way, especially if you have kids.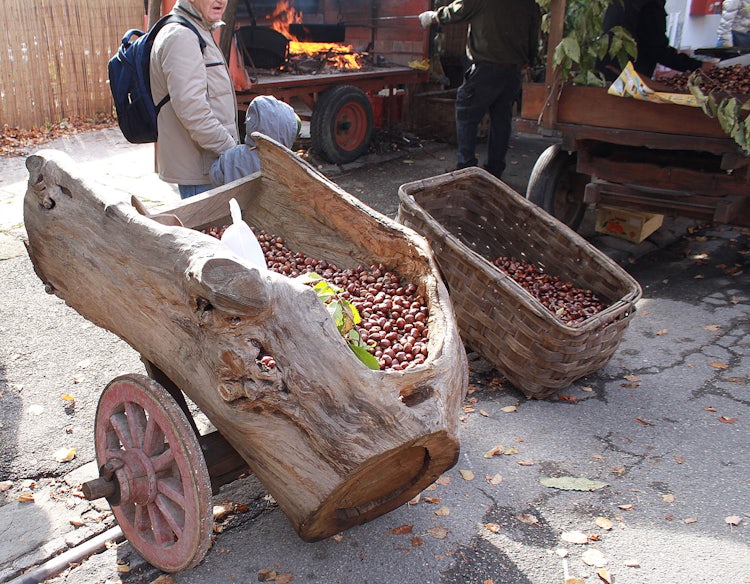 Every year the trains pull up to the train tracks in Siena, Grosseto, and the area of Pistoia, Florence, and Marradi all located the region of Tuscany, waiting to load its passengers and at a leisurely pace, wind its way through the enchanting landscapes. Each itinerary is combined not only with the colors of the seasons but also with a small town and special celebrations such as truffles, olive oil, chestnuts and more.
An Appointment with Roasting Chestnuts
The area of Mugello that stretches in the northern province of Florence sets the stage for the one and only steam engine train ride through Pistoia, Florence, Pontassieve and Marradi. There many towns, villages and places worth to be visited. The Mugello steam engine train departs from Pistoia, where you can watch as it literally gathers steam and makes its way through the city of Florence.
The locomotive takes about one hour and a half to make the itinerary giving the opportunity to admire the beautiful landscapes in Mugello before it comes to its final destination in Marradi for the occasion of the Marradi Chestnut Festival in October. Remember to make your reservations in advance. The website for FTI features several events for October, November and December.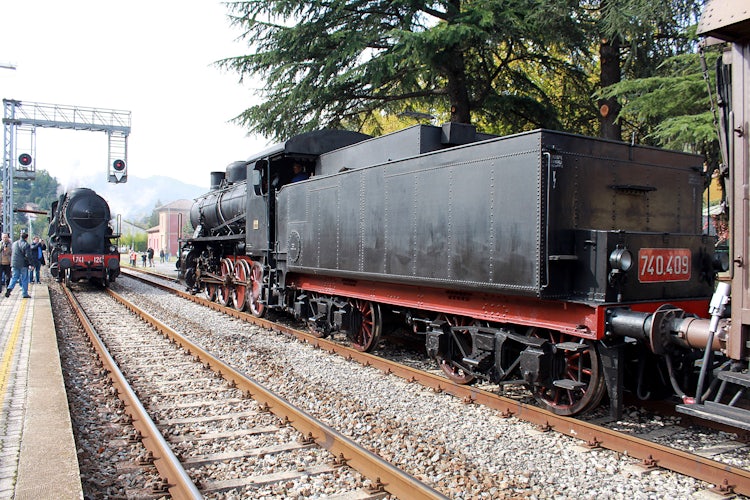 Further South to Savor Truffles and More
Another fascinating steam engine train in Tuscany runs through beautiful Siena landscapes. The old locomotive goes steaming across multicolored hills, forests, fields of grain and sunflowers. The train is scheduled all year long and has many different thematic itineraries in Valdorcia and Grosseto. Each trip features a beautifully restored town in the area and either a food festival or sagra, or some even feature itineraries that highlight the history of the peoples that once populated the area: the Etruscans.
The calendar for 2018 on the official site is only in Italian, so to better plan your trip on steam engine trains south of Siena we've translated the calendar into English and some basic details in this post.