Tuscany is one of the most romantic places in the whole world. You don't need to look for a breathtaking panorama or a dreamy location to impress your loved one, as everywhere you turn you will find views to inspire warm, fuzzy feelings inside. Tuscany is, in and of itself, a place of a thousand and one nights, one that inspires wonder and views that will make you feel as if you're daydreaming.
All that you need to plan a romantic holiday in Tuscany is to in the company of your loved one. Yet, if you're looking for that special place that will inspire romance, we've selected a few locations that stand out for their particular intimate, romantic atmosphere. We hope you enjoy creating special moments and memories together in Tuscany that you will treasure forever.
Lucignano and Pienza: when an entire village evokes romance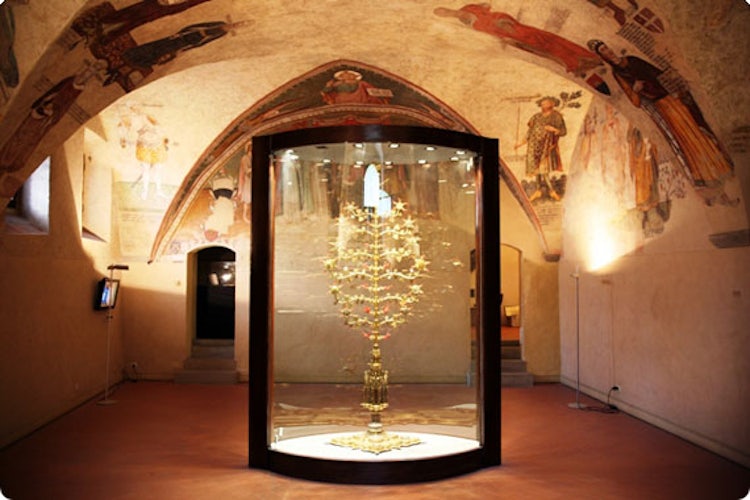 Many people choose Tuscany to get married and just as many choose it to ask their partners to get married, seeking an intimate and romantic place to make the moment even more unforgettable. If this is the case, an idea could be to visit Lucignano, a charming small village located between Siena and Arezzo and commonly referred to as the Town of Love since it houses the famous golden Tree of Love. It is actually a reliquary from the 14th-15th centuries, a gold masterpiece representing a tree with many pieces of coral and small shrines. Legend has it that it always brings good fortune to all couples that declare their eternal love to one another in front of it - so how about stopping here?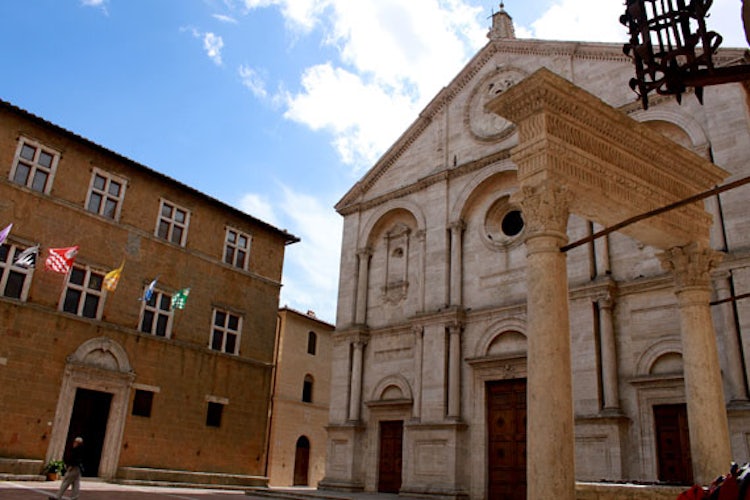 Another romantic place to propose to your sweetheart is Pienza, a suggestive gem of a Renaissance town where only its delicious food may equal the rare beauty of its natural and urban landscape. Right in the heart of the historical center, where you should let yourself get lost among the tiny streets and exploring its intimate soul, there are two streets called Via dell'Amore (Street of Love) and Via del Bacio (Street of a Kiss) that are ones of the jewels on this romantic town's crown. Pretending to get lost inside the marvelous labyrinth and suddenly finding yourself right in Via dell'Amore just "by chance" is one of the most original ways ever to propose, don't you agree?
Romantic sunsets on the beach and more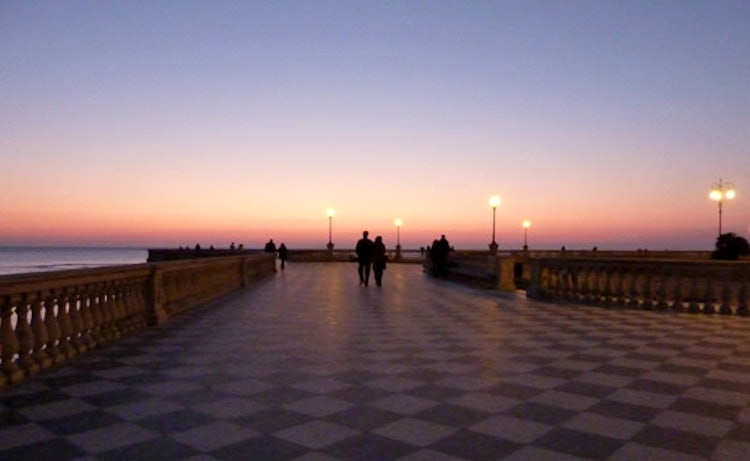 Tuscany is not only breathtaking panoramas on its typical rolling hills. It also has a long coastline that every day offers romantic sunsets on the beach! Staring over the sea at the horizon while the sun slowly sinks into the sea will create the peaceful and calm atmosphere perfect for enjoying a romantic evening with your sweetheart. Don't forget to bring along a blanket to sit on, a bottle of Tuscan wine and two glasses, that's all you need to create one of the most romantic experiences ever!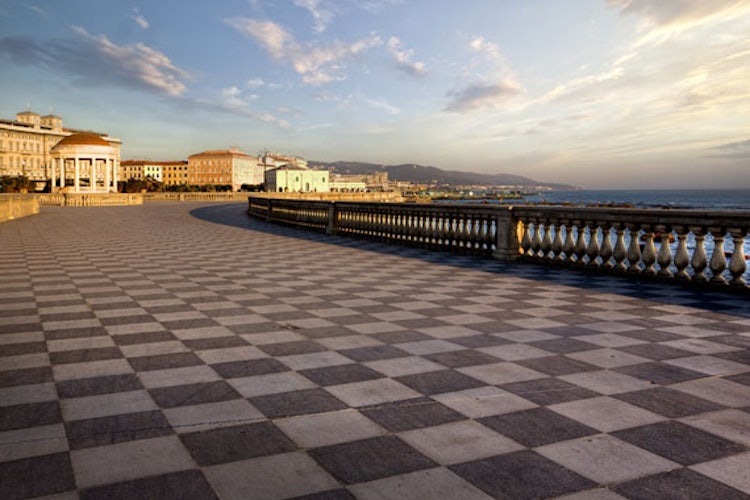 In particular, we highly recommend visiting the Terrazza Mascagni in Livorno, a balcony along the sea in front of the city. Especially at night, when you hear rather than see the waves break against the rocks, there is a magical atmosphere that you won't ever forget. No couple can resist to this atmosphere, whether newly engaged or celebrating a 25th year anniversary.
Cities of Art are a Masterpiece for declaring eternal LOVE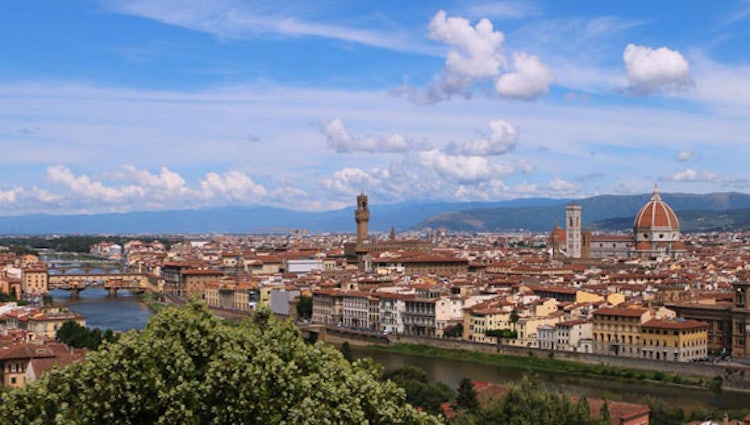 In Tuscany, even cities are surrounded by a sort of romantic aura that no one is immune to. Just think of the Piazzale Michelangelo in Florence with its impressive panoramic views on the city roofs (a personal favorite!) and Ponte Vecchio, where each single brick reminds of its long, interesting history. After all, Florence (much like the rest of Tuscany), is a city that naturally makes you think of romance: wherever your gaze rests upon, a dream comes alive (take a more deep trip into the romantic Florence by taking a look at this article).
Moving on to another wonderful Tuscan city of art, the Square of Miracles in Pisa has been inspiring awe in visitors and locals alike for centuries! Have you ever thought how many couples have held hands right under the Leaning Tower, promising eternal love to each other? A very romantic place for saying I love you!
The pieces of advice we have to add are these: since these are very popular and tourist destinations, I suggest either visiting visiting them in the morning, when a pleasantly crisp air pushes both lovers in the arms of one another, or at night, when these harmonious and elegant cities are lit-up by special monument lighting networks - beautiful!
The other piece of advice we might add is to take advantage of the low season, which February definitely falls in. St. Valentine's Day would be the perfect excuse to plan a romantic holiday in Tuscany and despite the weather being a bit cold, but when the splendid Tuscan winter sun shines every single place is just as splendid as in other months of the year!
The classic candlelight dinner but the Italian way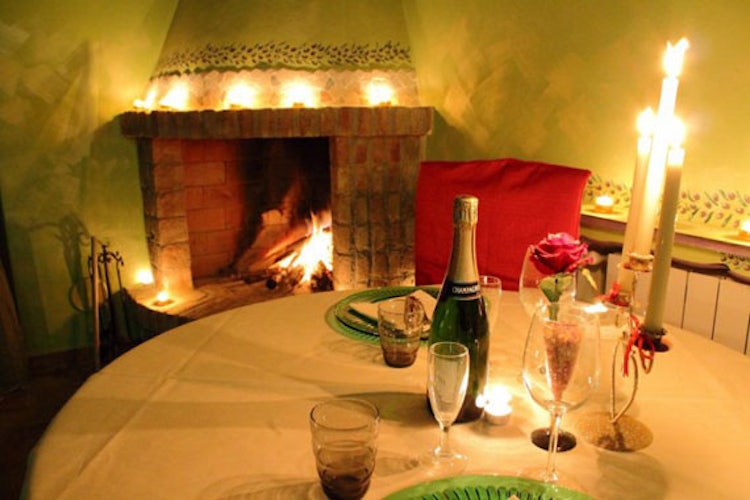 Finally, the classic candlelight dinner on an occasion such as this might seem a bit outdated or out of fashion, but it definitely is not! If, as I said before, all you need is love (as the fantastic Beatles song goes), here are a few recommendations to make a successful romantic night. My main recommendation: dedicate lots of time to this special meal, like 3 hours minimum! Order every course, as Tuscan (and Italian) meals have an antipasto, a primo (usually pasta or rice), a secondo (a main dish, usually with meat and a side dish) and dessert. This is why people spend several hours at restaurants, as eating out is a special occasion! Enjoy slowly sipping your Tuscan wine and whisper love words to your partner, in the vain attempt to make time stand still for a short while ;-). That's what a romantic candlelight dinner needs to be!
In short, if you choose already chose Tuscany to spend an intimate vacation with your sweetheart, at whatever time of the year you might come, your dream of a romantic holiday will come true no matter what. But given the chance, do seek out the breathtaking views and wonderful landscapes to enjoy together as an added bonus! In the end, what really matters is being with the person you love :-).