Plan you Romantic Adventure in Tuscany
Options are Practically Endless
Tuscany is one of the most romantic places in the world. You don't need to look for a breathtaking panorama or a dreamy location to impress your sweetheart, because everywhere you turn there are views which will awaken those warm, fuzzy feelings. Tuscany is, in and of itself, a place of a thousand and one nights, one that inspires wonder, awe and ...romance.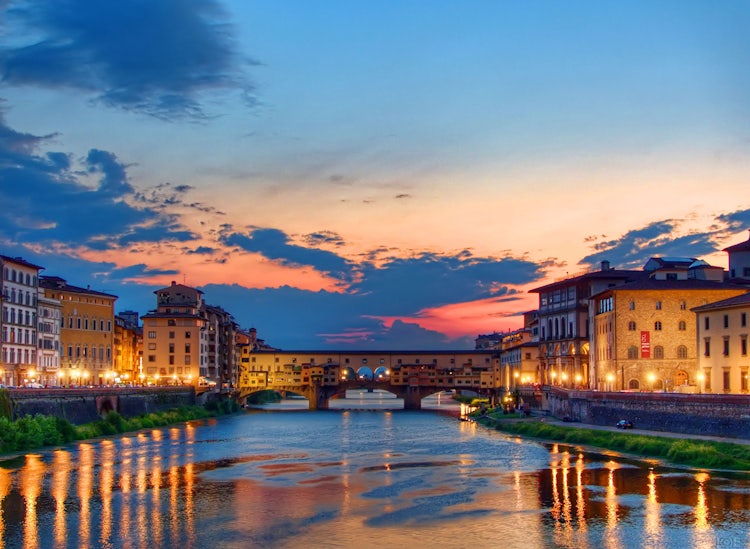 All that you need, to plan a romantic holiday, is to be in love, Tuscany with its small towns, incredible views and savory flavors will do the rest. But if you are looking for some inspiration, where to go or what to do - we have a few suggestions for you.
Follow me, Where I go
Though it is true wherever you go in Tuscany you will find something that pulls on your heart strings, there seems to be a few places that are more inclined to romance than other places.
Florence
The magnificent city of Florence, a synonym for art, beauty, and love. We suggest that you plan a day with no precise destination, simply wander the cobbled stone streets, get lost in the lanes where you will find the perfect little shop with wine, and cheese, a museum you never heard of with some (almost) forgotten treasure and then snoop around the bottegas filled to the brim with antiques.
After the museums, be bold and look for a gift that will last the test of time like a leather jacket or shiny gold ring. Then to top the day reserve your table at one of the delicious restaurants and perhaps even a night at the opera or listen to one of the many soloists that serenade the historic theaters of Florence.
Click here to read more about how to include Florence in your itinerary.
Lucignano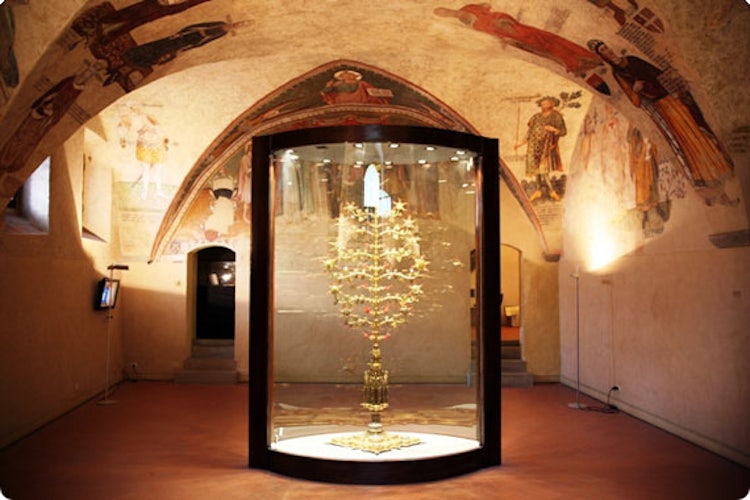 The Tree, symbol of divine love, is surrounded by the legend in which lovers exchanging vows in front of its branches receive good luck.
Looking for a special place to "declare" yourself? Many locals believe that the Golden Tree or the Tree of Love, in Lucignano uses miraculous powers to strengthening the love promised between brides & grooms - and they will make a special visit to proclaim their vows in front of the exhibition at the Municipal Museum. It is actually a reliquary from the 14th-15th century, a gold masterpiece representing a tree where the branches hold relics.
But it's not just the artwork that will capture your attention, this small town is a swirl of little vias, small cafes, locals who are really living the town and the genuine Tuscan hospitality that makes you feel right at home.
Pienza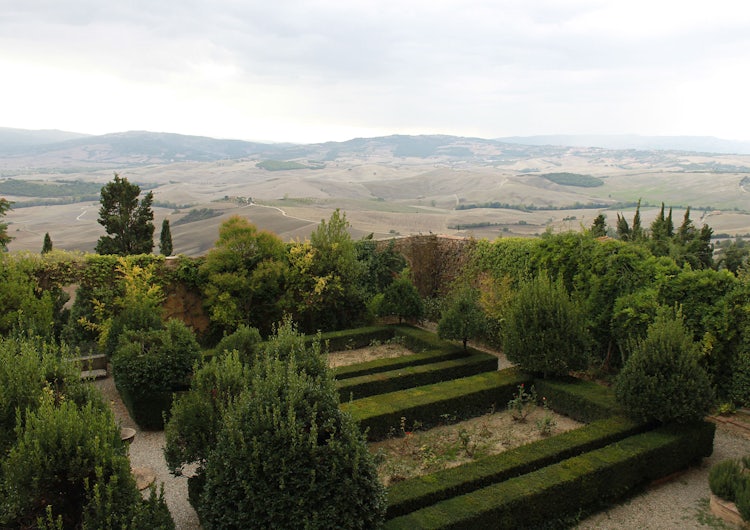 Not too far, off and to the south is the picturesque town of Pienza, a suggestive Renaissance gem. Right in the heart of the historical center, you could "let" yourself get lost among the tiny streets, exploring its soul. There are two streets called Via dell'Amore (Street of Love) and Via del Bacio (Street of the Kiss).
May we suggest that you "pretend" to get lost inside the labyrinth of vias & viales and suddenly discover yourself right in middle Via dell'Amore just "by chance." Isn't that just one of the most original ways ever to propose?
Cortona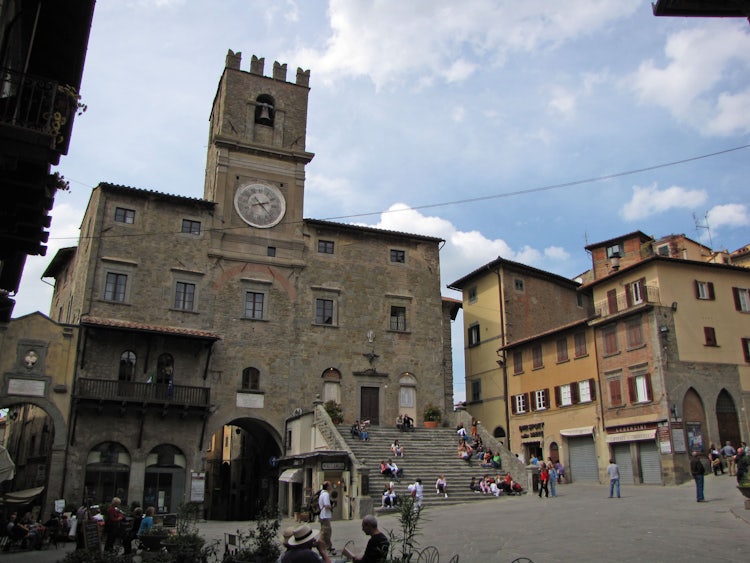 Popular among the Tuscans long before the film made it an international symbol, the hilltop town of Cortona captures the essence of Tuscany with its stone palazzos, intriguing history and quaint shops with local talent (art, clothing, jewelry and food products.)
This area is especially well known for its Syrah Cortona DOC wines and soft hills covered with olive trees and low-lying forests. You can choose to explore one of the many Etruscan tombs that mark the landscape or simply hike the dirt roads that circle around the town.
Pistoia
This is the town to watch! Especially in 2017, Pistoia will be preparing a spectacular calendar of events emphasizing their unique and strong link to culture (especially theater, concerts both classical and not so classical, and art). This amazing town has so many hidden treasures, you will find yourself deep in a adventure of exploration between the fabulous churches, the underground passageways, the parks, the historic palazzos and the tall towers.
There has to be a reason that it has been chosen as the place to go this year - but we want you to discover that for yourself.
Choose a Theme
We all know that when it is true love, it is not where you go but who you are with that makes the difference. As long as the two of you are together - everything seems like more fun! So instead of picking a final destination, you could be romantic and choose an activity where you can laugh and make memories side by side.
The Classic Wine & Dine
Tuscany is a virtual treasure trove of well stocked cantinas, knowledgeable sommeliers and the "perfect" glass of wine. Head towards the stunning hills and vineyards of Chianti, where you will find the Gallo Nero who takes the lead in excellent wines.
Another suggestion, a little less travel - so maybe a bit more secluded and romantic - head south towards Montalcino and the famous aromas of Brunello. Next door you will find the newly denominated flavor of the Orcia DOC, a mix of reds, whites and sweet wines. Another area to visit, is right next to Pienza, where you can delve into the barriques of the Vino Nobile from the Montepulciano area.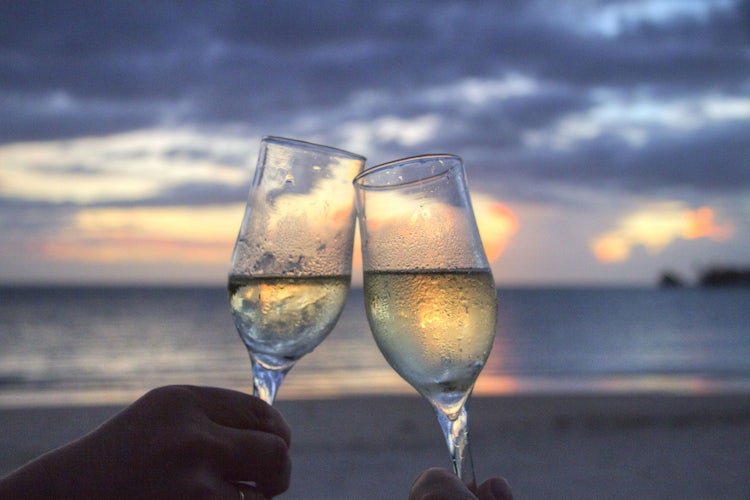 Castles, Knights in Shining Armor & Intrigue
Sometimes it is not just one place that sets the scene for your romantic adventure, but the legends and heroic figures that breath life into an area. So, how about castle hopping in Casentino or the Lunigiana. These two areas were the stage to warring feuds and damsels in distress. The tranquil valleys are the ideal road trip, where you can stop to visit the castles and the "pieve" or parish churches built over a 1000 years ago.
Both offer fantastic opportunities for those who like to get a bit more physical - with the numerous national parks and clearly marked trails for hiking. They also include many photo opportunities and authentic restaurants with classical menus highlighting traditional and local products.
Thermal Water Springs
Chilly temps can be a good reason to snuggle but so can the bubbling waters from the many thermal springs throughout Tuscany. A great idea could have you choosing to go to an organized spa, following a path with aromatherapy, saunas and jacuzzis at places like Chianciano, Montecatini or the new spa outside of Florence: Asmana.
However, you can also enjoy a more "do-it-yourself" approach and pack a basket with the essentials (fluffy towels, a bottle of wine, bread, cheese & fresh fruit) then head to one of the many free thermal water pools, like that of Bagno San Filippo or Saturnia.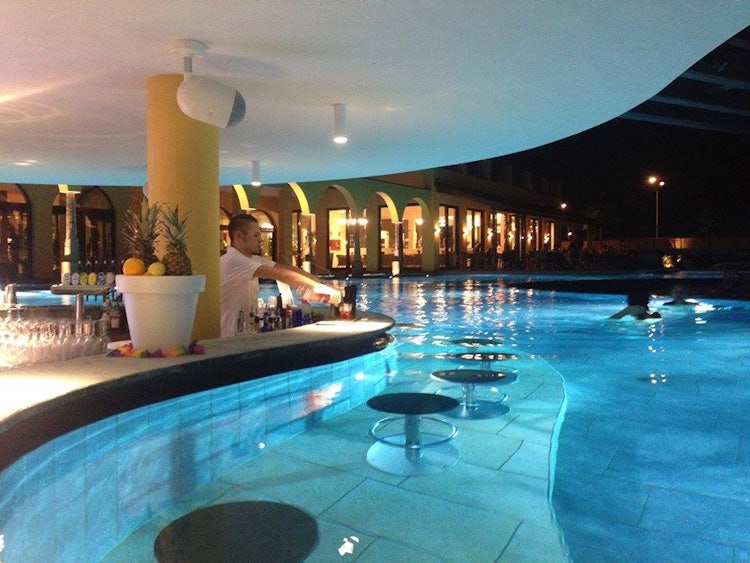 The Way to the Heart is Through the Stomach
But how about making it a bit more hands on!! You could start the day with a trip to one of the many markets which specialize in local products, especially those called KM0. Spend time to search out fresh and tantalizing ingredients and then go home to your love nest, and prepare a meal together eating the results in front of an unforgettable landscape or a toasty fire.
Another favorite option is let a Tuscan chef guide you through the tricks of making homemade pasta, savory sauces and scrumptious desserts (like the real Tiramisu).
Follow the Sun
Keep Calm and Find a Sunset. If nothing else seems to be melting the indifference of your sweetheart, then pull out the big guns and plan to watch the sunset. And the beauty of this option is that no matter where you go you will be privy to an incredible show - choose the skyline of the San Gimignano towers, the coast at Barattoli or the Terrace in Livorno, the rolling hills of Val d'Orcia or the Arno River as seen from the Piazzale Michelangiolo. Wherever you choose to go, the colors will infuse the panoramic view and create an unforgettable souvenir of your time together.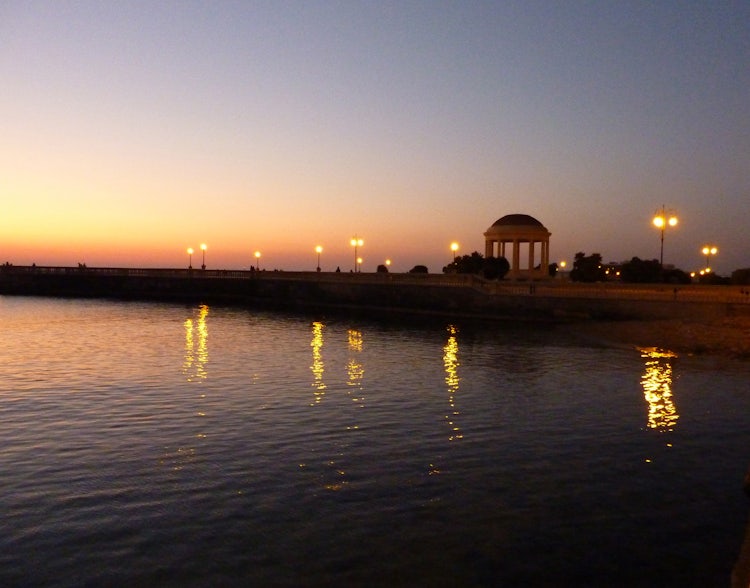 In short, if you choose Tuscany as your romantic destination, no matter what time of year, you will find that there are several options - both traditional and unconventional - where you can create an intimate atmosphere. But for the idealist in us all, in the end, what really matters is being with the person you love :-).