Getting "away" from the world... while being right on TOP of it!
If your idea of a wonderful vacation is to get "away" from it all, to almost retreat into a secluded haven without really being that far away so that you can swing right into the world when you want to, then Ripostena Country House in Tuscany is the place for you!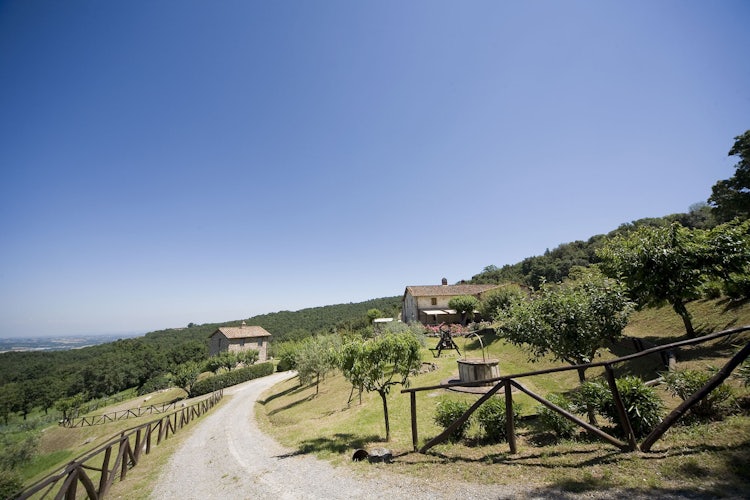 As we were driving up the road to get to Ripostena to meet up with owner Martina, our impression was that we were making our way to a hidden location. Just beyond Colle Val d'Elsa, a turn in the road led to another and then up a hill located to the west of Siena. The road ends at the front gate of Ripostena, with stunning views of the valley below reassuring you aren't far from civilization.
As we entered the grounds, we felt that surely everyone who arrives for the first time must feel the same sense of having arrived at an exclusive oasis. The gardens are well taken care of, signs are posted everywhere to indicate where to go and, after we park, we take a quick stroll all around to admire the estate buildings as well as the view that was calling to us - we can see San Gimignano with its many towers not that far away.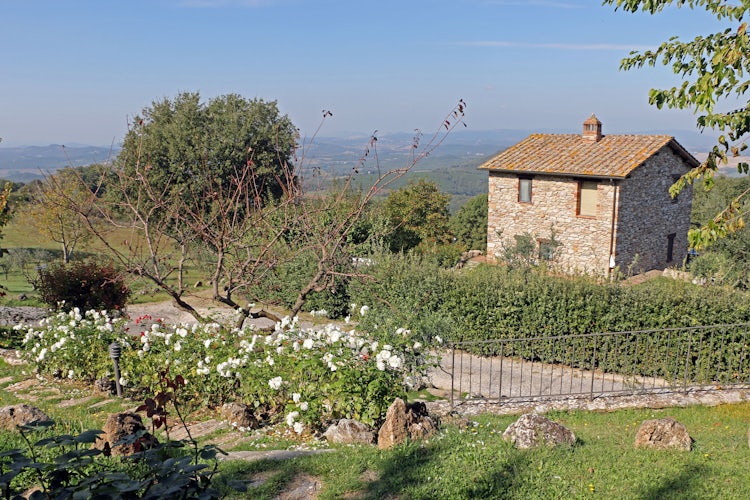 A Review of Ripostena Country House
We loved: the spacious apartments with many amenities and many outdoor areas.
Ideal for: from couples to small families with kids or groups (up to 10), perfect for exploring Chianti, Florence, Siena.
Hospitality is in the family's blood
Martina welcomes us to her family getaway: her parents wanted a place to call their own in the countryside, particularly in the summer, and this place was falling apart when they found it. The small "borgo" or village has been lovingly restored building by building over the course of the last 25 years. You can check out the "before" photos in a well-eared album kept in the reception area.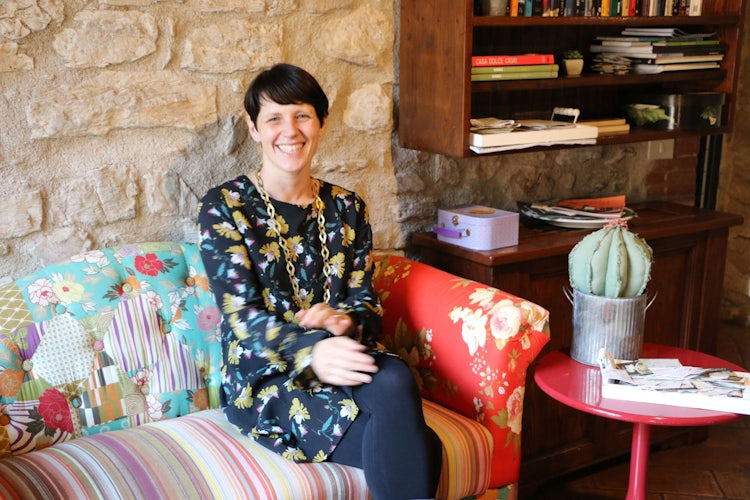 The whole estate was too large for Martina's family so they knew from early on that they wanted to open it up and share it with guests from all over the world. You will be glad they did as we can tell right away that they love to host!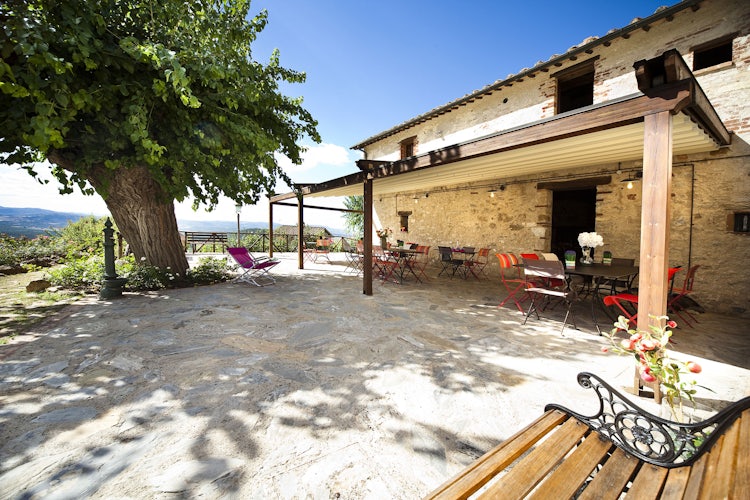 Ripostena Country House at a Glance:
Type: 9 self-catering holiday apartments for 26 guests and 1 independent villa for up to 10 guests
Location: Casole Val d'Elsa, 15 km from Colle Val'dElsa (30 minutes)
Distance: 40 min to Chianti (Castellina), 45 min to Siena, 50 min to San Gimignano and Volterra, 1 hour 15 min to Florence, 1 hour 30 min from coast (Cecina)
Transport: a car is necessary
Sleeps: 27
Type of board: No meals provided
The various stone buildings that make up this village - from the main country house to the stables to the olive mill - have been transformed into apartments of various sizes and a villa surrounded by olive trees and woods. Each apartment, with its original Tuscan style of terracotta floors and wooden beamed ceilings, has its own independent entrance, its private garden area and kitchen that allows you to plan meals as you please. The common between the buildings include a panoramic terrace with tables and chairs and an infinity pool, both with incredible views over the surrounding countryside, picnic tables under the shade of the woods, a wide playground and a covered bowling green area.
Eco-friendly & promoting local tourism
The entire group of houses have been restored following ecological building materials and the family believes in using earth-friendly cleaning products (supplied in each apartment for guests to use), encourage recycling, irrigates the grounds with collected rainwater and have solar panels to capture the Tuscan sun and produce energy to heat the apartments and water heaters. All light bulbs, inside and outdoors, are LED. All of these "modern" details within a historic setting to show that it is possible to have the best of both worlds. You also are never cut off from the world, as the apartments and common areas are covered with free Wi-Fi connection.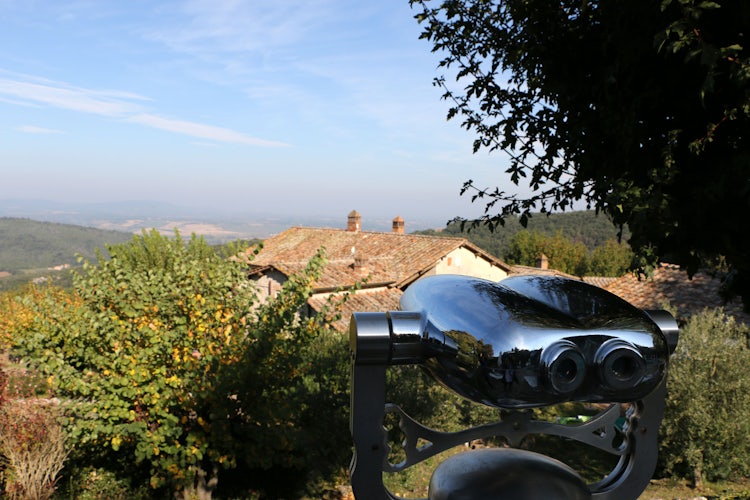 Martina and her family are on hand to offer tips and suggestions on where to go nearby for wine tastings or of other local products, excursions on foot, bike or on horseback, day trips to artistic and cultural sites of interest that are both popular as well as off-the-beaten path that will make for an incredible vacation in Tuscany. If you're interested in special tours or cooking classes, just ask since they can help you in planning them during your stay.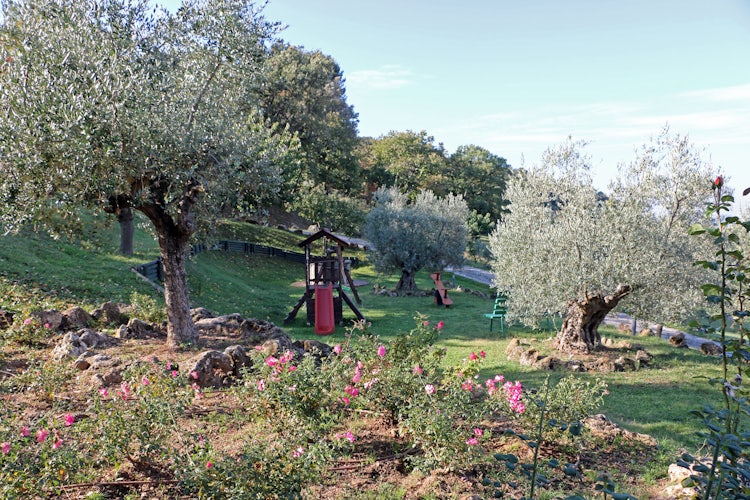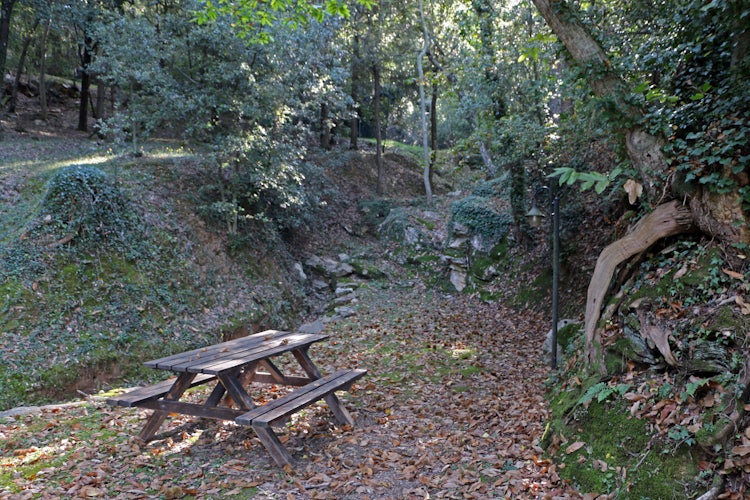 Relax & recharge
With all of the amenities offered on site - including the infinity pool over the hamlet with incredible views - you might just be tempted to just stay put at Ripostena, and I would not contradict that decision! There are sun beds and lounge chairs to relax on, read a book or sip a glass of wine while enjoying the views. The apartments themselves offer all you need to be comfortable but I found the picnic tables under the shade of the woods near the pool, the playground areas and gardens to entice to spend time outdoors. I could just picture myself and my family enjoying time at Ripostena, to enjoy the sun and views!
Ready to Relax? Book Direct with Ripostena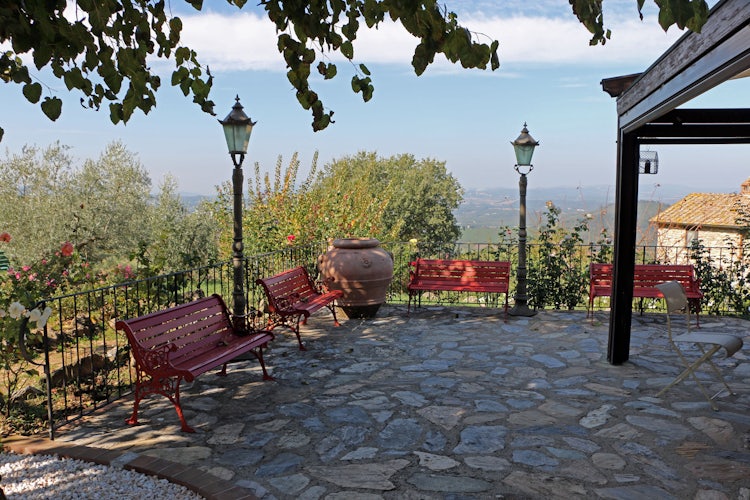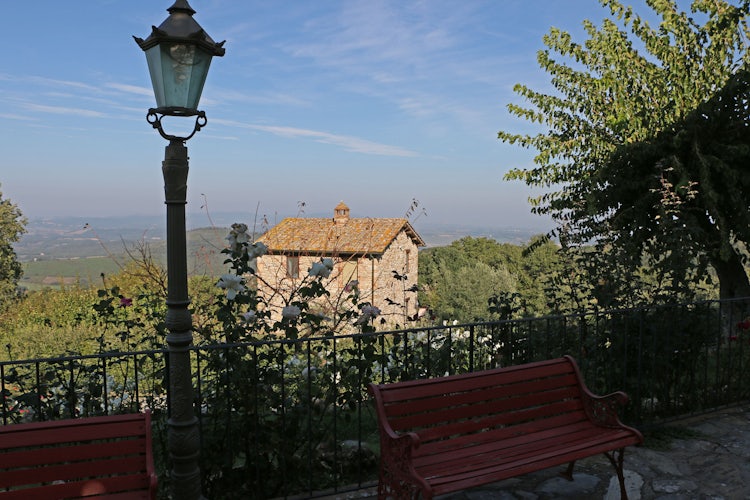 This is a Sponsored Article but reflects the honest opinion and experience of the author. More details »