September 25, 2014 by Cristina Romeo
Those who follow us on Facebook and Instagram have already seen a preview of #pabloalmercato, a tour held last Friday in Florence which led us to Palazzo Strozzi, where a wonderful exhibition dedicated to Picasso and other leading Spanish artists has just opened and to the Mercato Centrale (Central Market), a recently renovated Florentine historical market that has become one of the most innovative gastronomic spaces in the city since this late spring.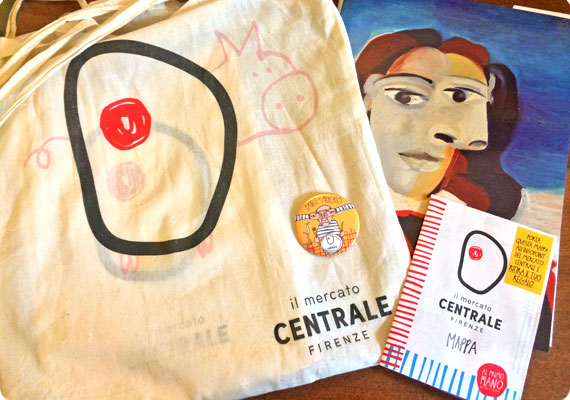 For the exhibition "Picasso and Spanish Modernity" which just opened on Saturday September 20th, Palazzo Strozzi and the Mercato Centrale have formed a special partnership that will surely be greatly appreciated by visitors to both spaces. With "Pablo al Mercato" (Pablo at the Market), the exhibition of Picasso enters directly inside the Mercato Centrale. On the first floor, visitors will be able to admire special posters and drawings that reinterpret the market and its artisans in the style of Picasso – we found them very cool!
The collaboration between the museum and the Central Market is not accidental. It actually seems that Picasso was very attracted by the colors and scents of the market (built in 1874 in iron, glass and stone) and that during his visit to Florence in 1949, he was literally fascinated by the stalls of the fishmongers and by the rich shades of color found in their fish.
Continue reading »