April 18, 2014 by Lourdes Flores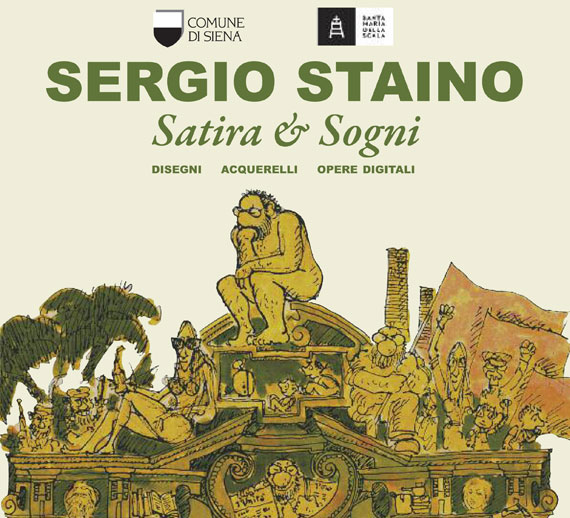 If you're in Siena soon, take an hour or two to enjoy the large museum complex of Santa Maria della Scala, right across from Siena'a cathedral. The museum is large and offers 7 permanent itineraries through the ancient hospital.
Read more about the entire museum complex here.
Right now and up to November 3, 2014, if you visit the complex you'll also get a chance to study and admire the temporary exhibition dedicated to Sergio Staino, the first personal anthology dedicated to the nationally known artist, called "Sergio Staino: Between Satire and Dreams".