August 27, 2015 by Lourdes Flores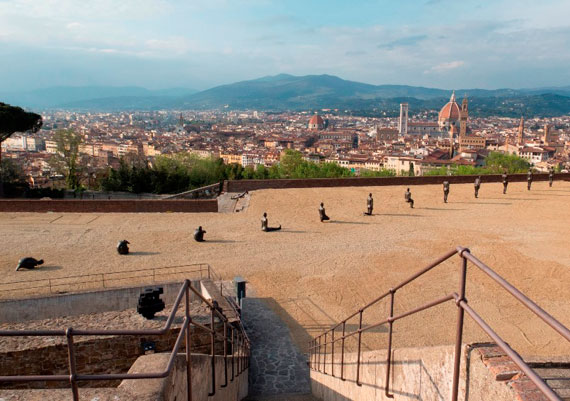 You still have another month to go enjoy the great views of Florence from the Forte Belvedere and enjoy the temporary exhibition "Human" by Antony Gormly, one of the most acclaimed sculptors working today.
The exhibition "Human" follows after the success of exhibitions by Zhang Huan, which marked the reopening of the Forte di Belvedere in 2013 and Giuseppe Penone in 2014. "Human" brings together over one hundred works by Gormley in the inner rooms of the villa, the bastions, the staircases and the terraces of the Medicean-era fortress, occupying every side of the 16th century fortress and offering extraordinary views over the city and the surrounding hills.