September 12, 2014 by Cristina Romeo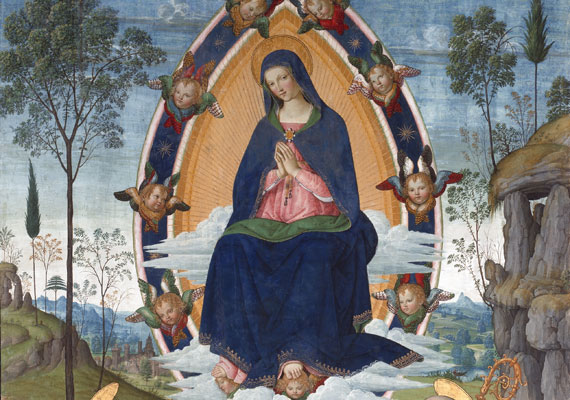 This past weekend opened the new exhibition at the Pinacoteca in San Gimignano entitled "PINTORICCHIO – The Altarpiece of The Assumption of the Virgin of San Gimignano and the Sienese Years". The show is dedicated to the famous painter Bernardino di Betto Betti from Perugia, better known with his nickname Pinturicchio (often also spelled Pintoricchio).
The exhibition has been set up inside the Pinacoteca of San Gimignano, in the Palazzo Comunale (Town Hall). The main protagonist is the beautiful "Altarpiece of the Assumption" by Pintoricchio, a work created by the artist between October 1510 and February 1512 for the monastery of the Olivetian Congregation of Santa Maria Assunta in Barbian and which is part of the artistic heritage of the Civic Museums of San Gimignano.
The Altarpiece represents the Virgin Mary in glory painted by Pintoricchio at the center of an almond. The Madonna is surrounded by angels and rests her feet on two cherubs. The city is represented in the background, while beside the Virgin are represented the Saints Gregory the Great and Benedict in prayer and looking to the Madonna.
Continue reading »